Story by DinaRella / Photos by DinaRella and courtesy of D. Garcia, III, Che & Co
Thanks to the efforts of its dedicated founder, Daniel Garcia, III, the Instagram group Keys Island Runners (KIR) delivers on the goods – guaranteeing go-fasters a "REAL" goodtime, thanks in part to its social media members being bona fide boaters and not fake-its with virtual CGI boats.
Hanging with the congenial clan in a mini marine pistol shooting up and down the turquoise-tinted Florida waterways to the sandbars and sunset soirees... you'll go JUST AS FAST and have JUST AS MUCH FUN – if not more – as blasting about on a swagged-out superfluous big gun loaded with five clips of outboard ammo. LCC caught up with Garcia, III, for a one-on-one Q&A during the Miami Boat Show Poker Run Welcome Party at Gilbert's Resort to hear about his passion for powerboating and Keys Island Runner's rise to fun-run fame.
Garcia's Fondness for Fastness
Garcia was a devoted offshore enthusiast since his earliest
diaper days, "I always loved fast boats. As a kid, I grew up clipping all the racing headlines from the Key West papers." His all-time favorite was Gentry Eagle, and while little Daniel was only seven on that somber November Sunday in 1994 when the 40' Skater crashed, he still remembers the news broadcast on the car radio, and yelling at his mom Tammy for being late to pick him up from school and making him miss the lap ten flip. Recovery, Nuff Respect and Big Thunder would take the place of Gentry Eagle as the next set of revered race hulls in his heart. During that time, the desire to become a professional racer was also growing exponentially in his heart – even after his career day school teachers would lead him to believe racing was a hobby and not a profession.
These days the fourth generation native Key Wester works as a utility lineman to pay the bills, but likes to come down from the poles to play in the water every chance he gets. At age 34, Garcia has not given up on the dream of coming full throttle out of the milling circle, but for the time being, he's laser-focused on fine-tuning KIR since its popularity explosion instagramming itself to instant success.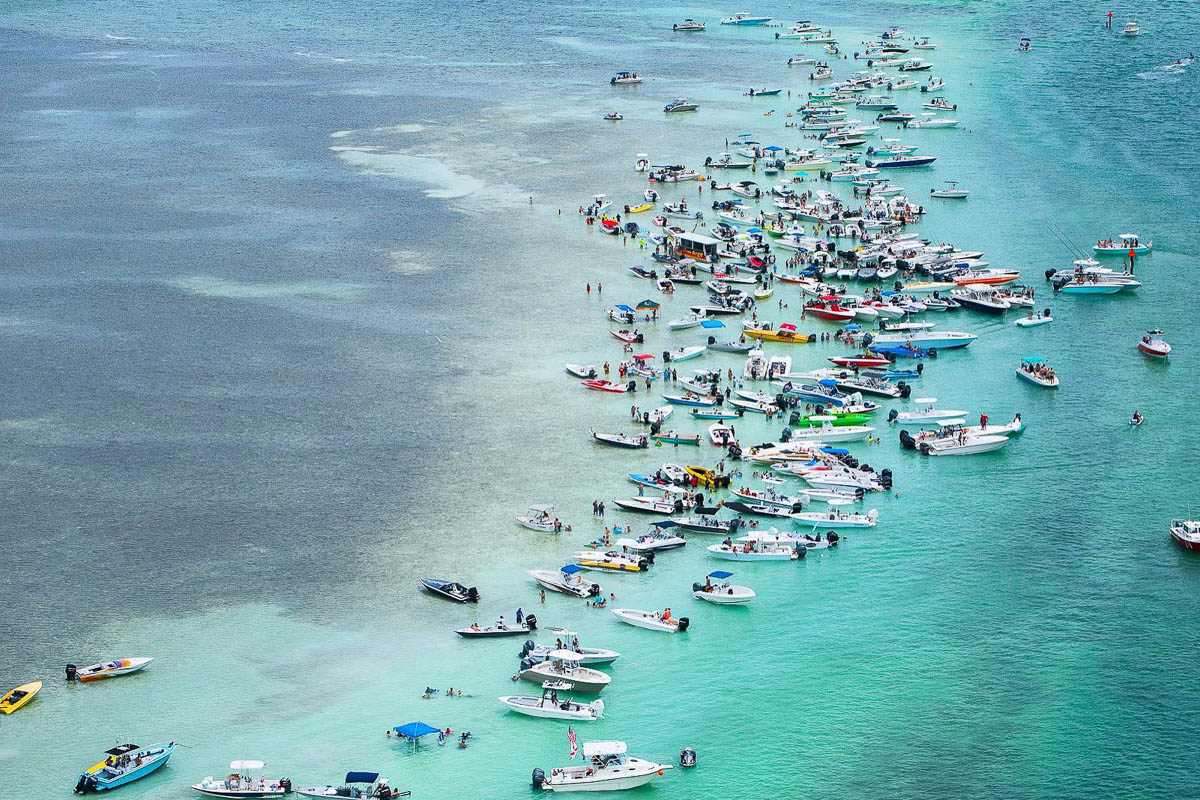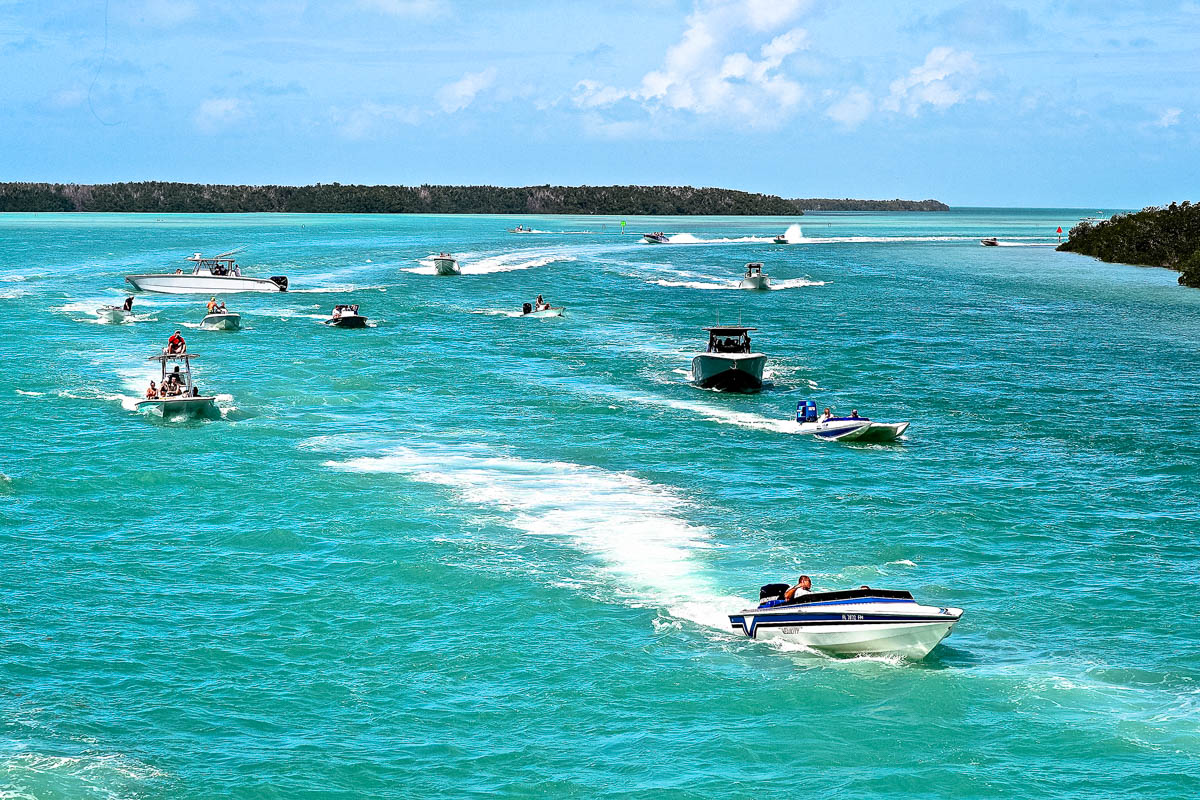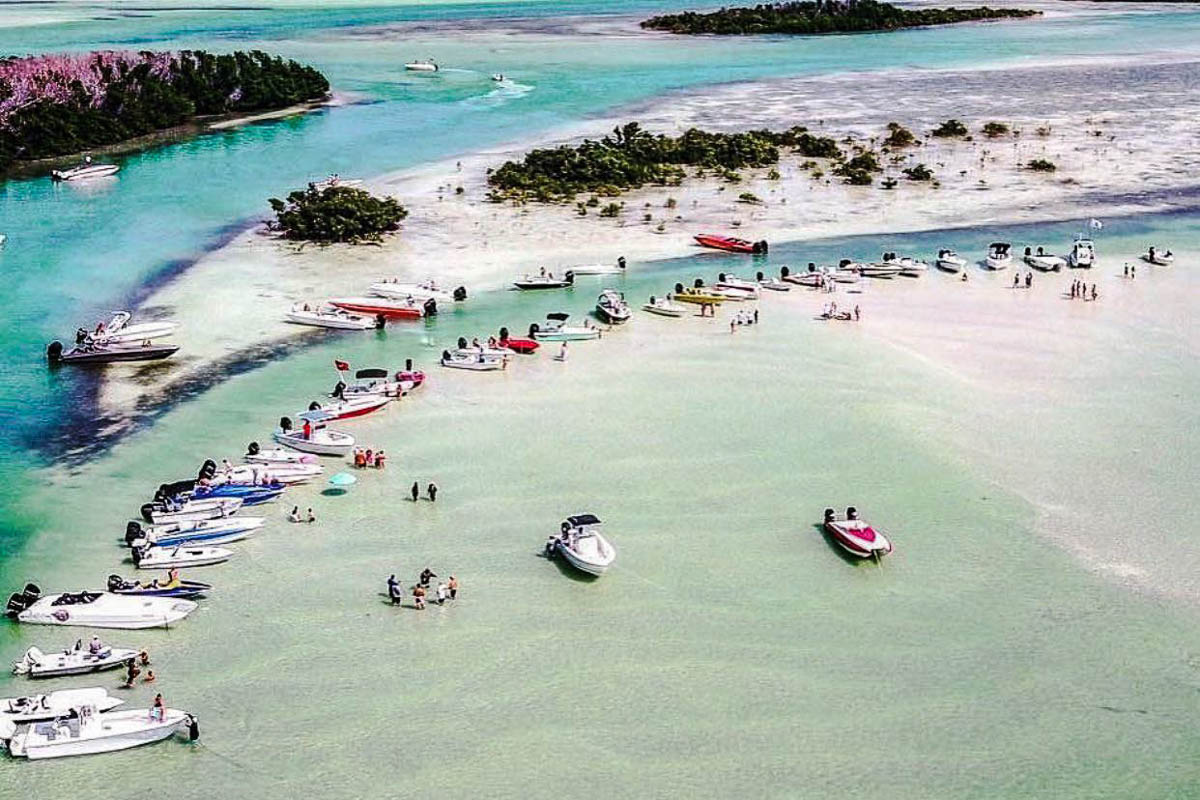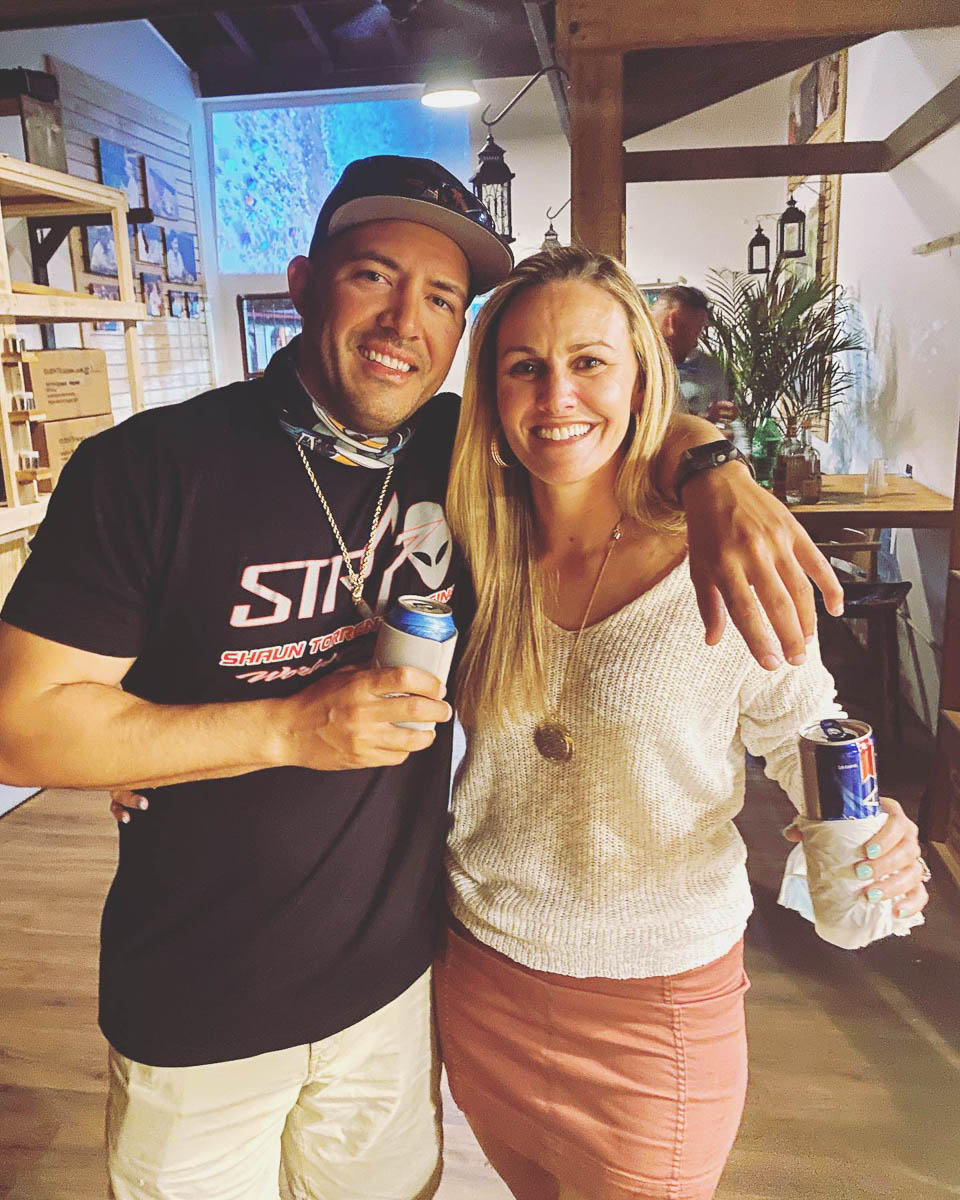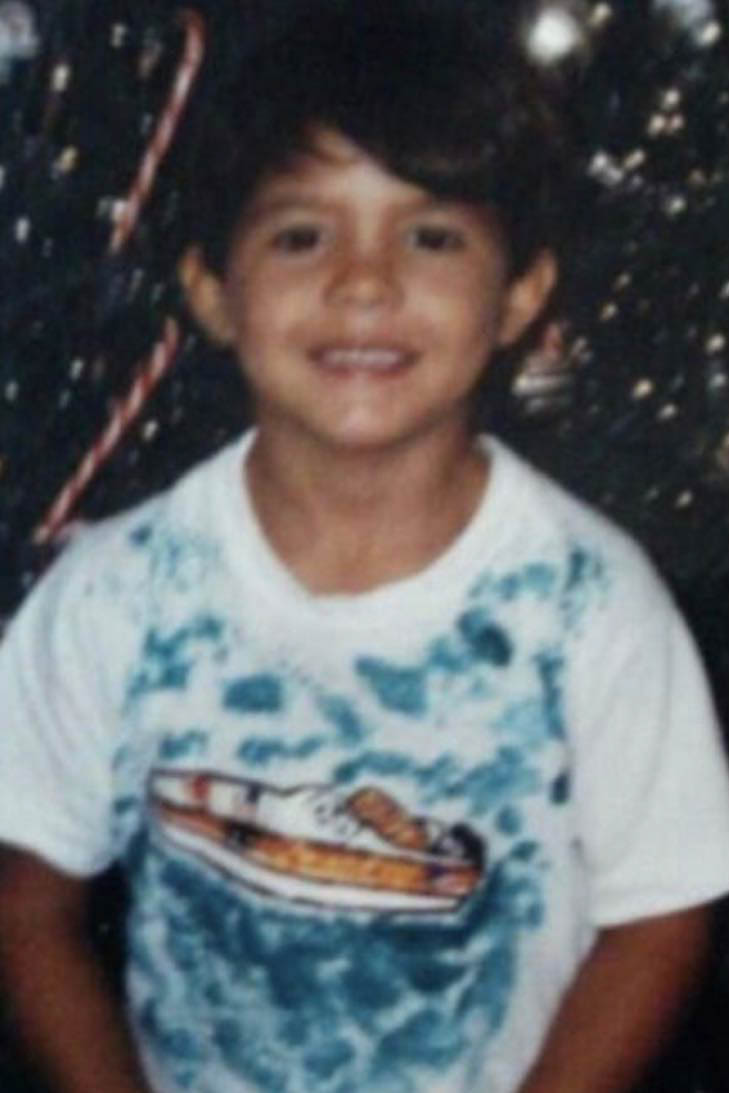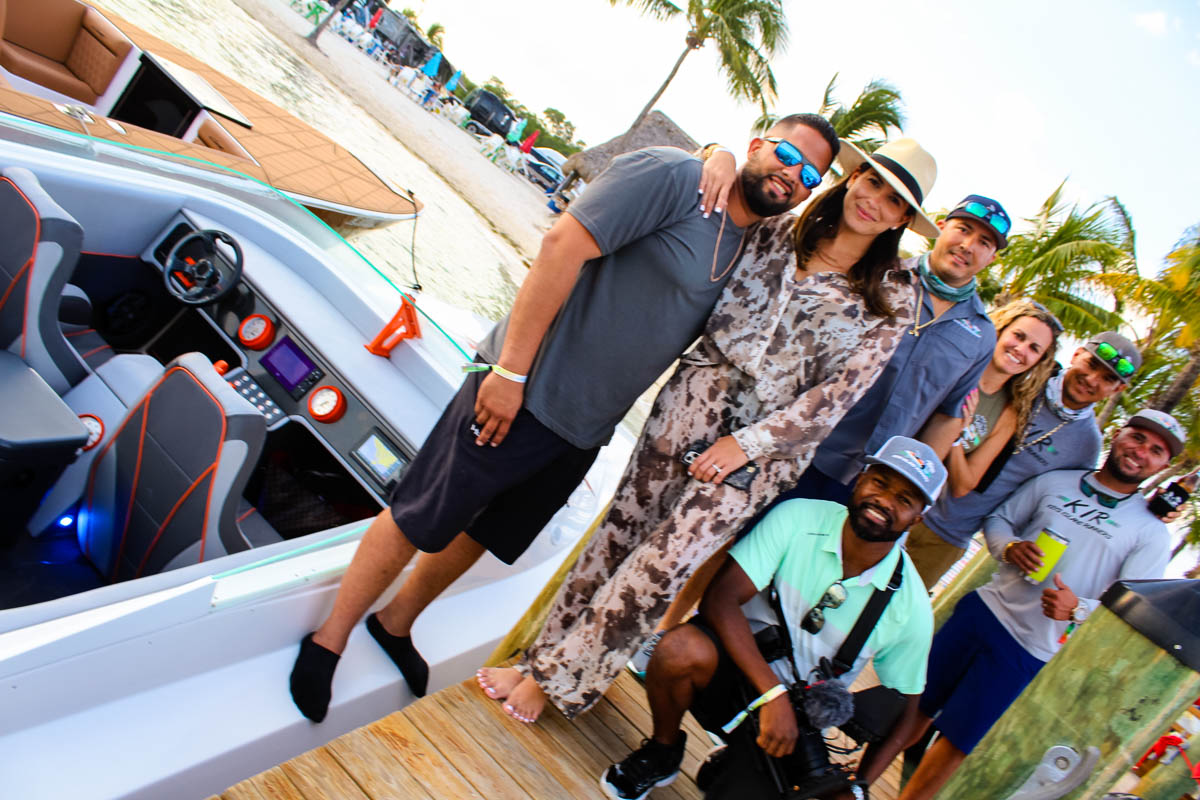 Keys Island Runners Arrives on Instagram
Popular, poised and getting pulled in different directions on the dock that Friday after various interviews, Garcia amiably responded to my set of questions before he and a slew of Fort Lauderdale members including Osiel and Desiree Perez, Rey and Yisel Mata, Alfredo Hernandez and others ventured out for a Key-Largo-style sundowner to kick off the poker run weekend!
Dina:                Your Keys Island Runners Instagram page was slammed with support from the "social media online generation," and is at close to 28,000 subscribers. What  prompted the launch?
Daniel:             "I had been sitting on the idea for a while after always attending the Florida Powerboat Club (FPC) sandbar parties and realizing there was never anything like  this for the guys in the Keys with smaller boats. Then in 2018 after my older  brother Frankie passed away from cancer, I was looking for something positive to focus my time on, so I came up with a logo, made up a flyer with the event  info and on April 13th started the Instagram group."
"My thought was it would be for local outboard-powered boaters from the Keys and Miami to connect and go on fun runs together, but it just kept getting bigger and bigger on social media. Every month we had a 1,000 new members and before I knew it, we were at 20,000 followers. When people started reaching out from Australia, Dubai and Norway to buy merchandise, I knew it was time to  get some advice from Stu Jones from the FPC."
Dina:                What size and style boats can I expect to see in the club?
Daniel:             "Boats are generally between 17 to 45 feet and include: Action, Apache, Avanti,Concept, Motion, Phantom, Powerplay, Progression, Reaction, Scarab, Skater, Spectre and tons more. It's for those people who own businesses and can have a fast boat and be a weekend warrior, but find the larger scale poker run out of reach because they don't have the $800,000 MTI or Nor-Tech. Now they too have an extended boater family. With KIR, there is no membership cost or fee and everyone is welcome!"
Dina:                What's the plan for this weekend?
Daniel:             "Tomorrow's 22-mile run has two organized starts and we're expecting over 150 participants. One start is for the 75-plus mph boats and the other is for those running under 74 mph. We're headed from Buttonwood Sound Basin down to  the Tiki Sandbar, then at night there's a party at Hog Heaven Sports Bar and Grill  in Islamorada. What's exciting about the weekend is not only did members come from across Florida, Georgia and North Carolina, but a few offshore racers are joining us – Shaun Torrente is here with his family in his new 39' MTI, and Gary Ballough brought down his 32' Victory pleasure boat."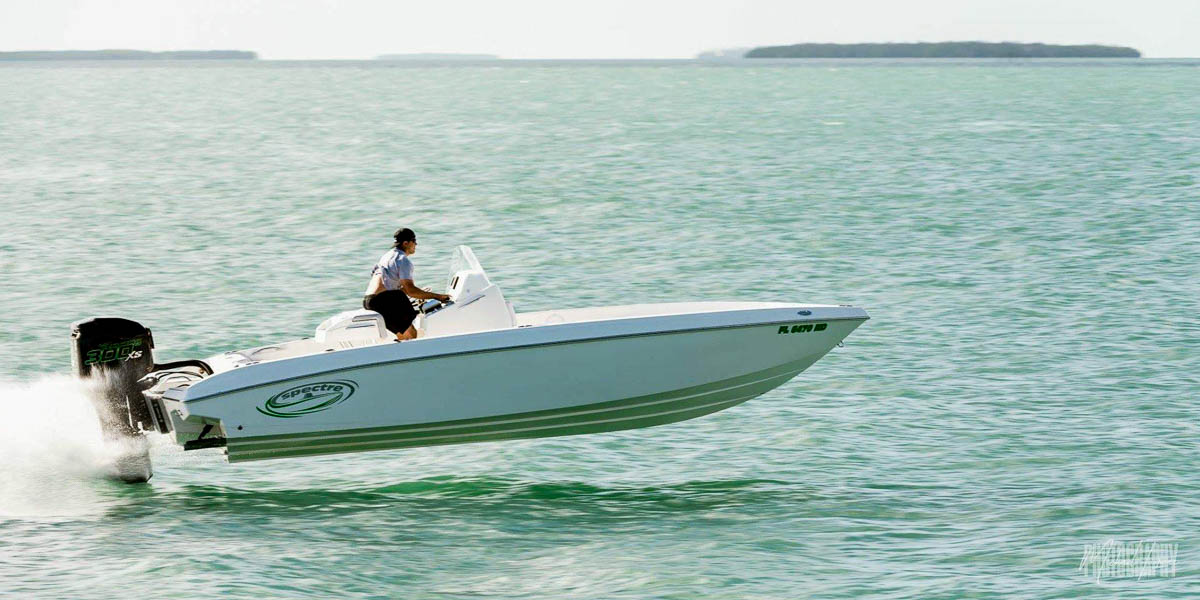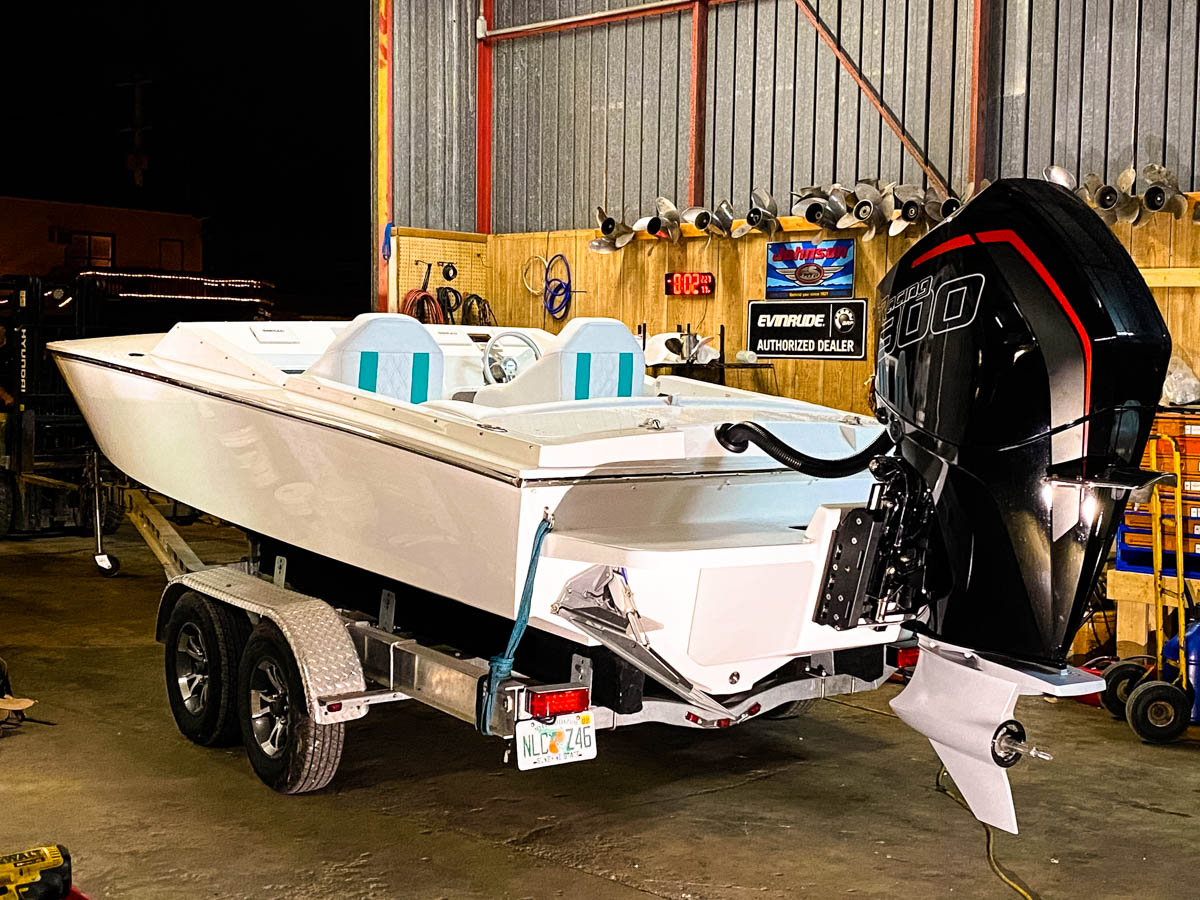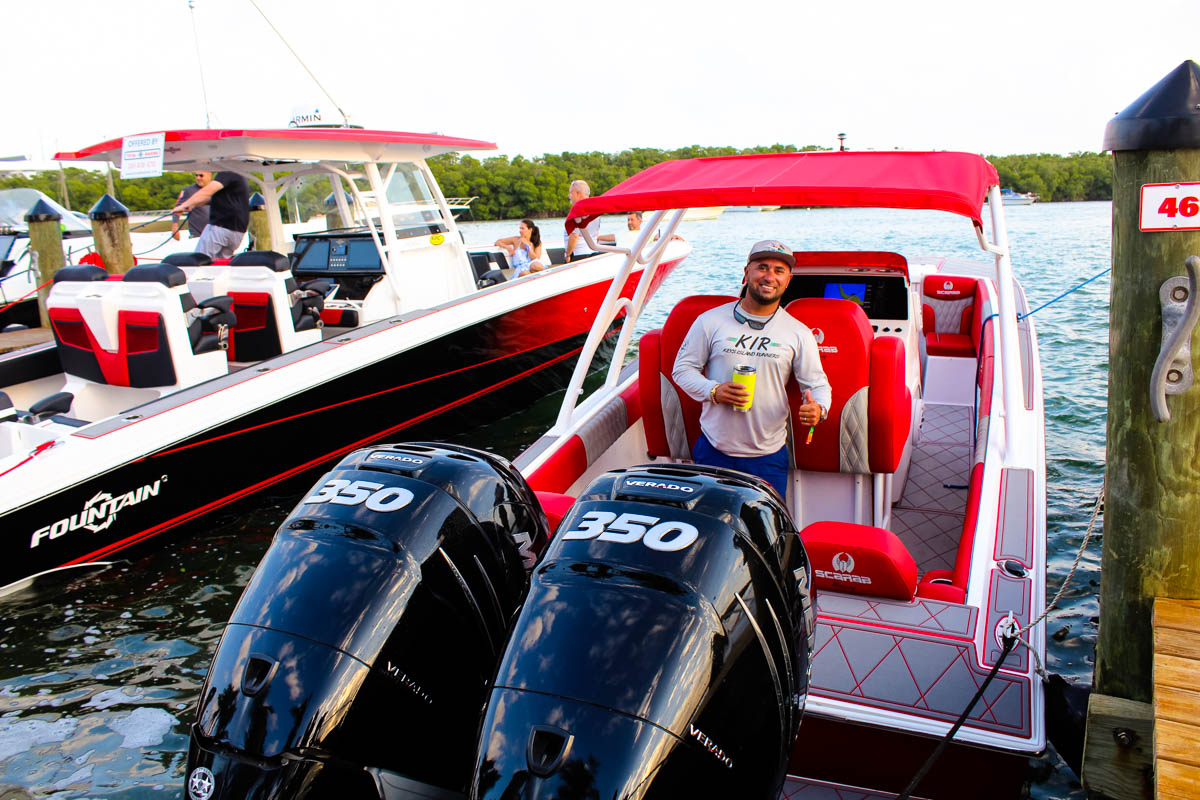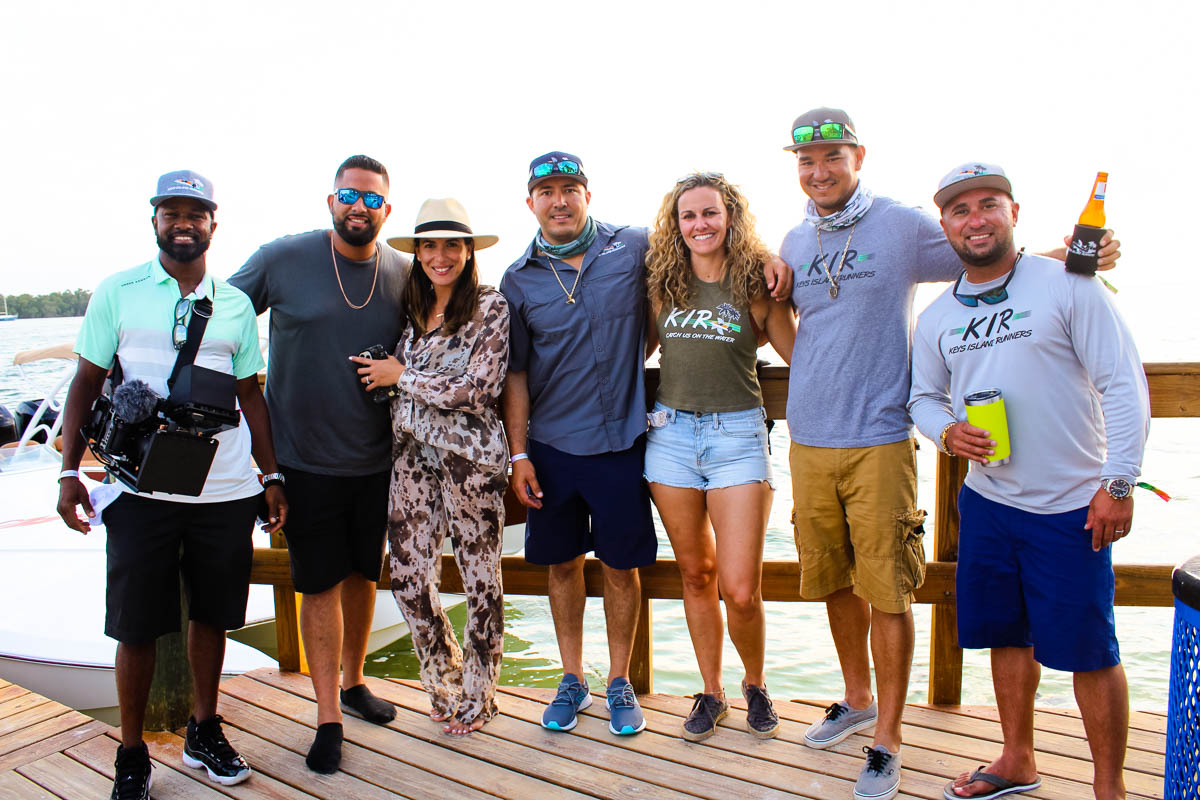 Dina:                Your first two boats were a 24' Spectre and a plagued 24' Progression. You currently have a 2020 model Progression almost out of rigging and ready to hit the water. I've also heard you're hoping to up your 83 mph top speed with the single Mercury 300 to 85/86 mph with the new Mercury 300R. Do tell...
 Daniel:             "I ran my first Progression pretty hard and it started delaminating. When I bought it from the second owner up in the Carolinas, the hull was patched up to look nice. He only used it a few times and had no idea it was in a wreck up in New Jersey. Progression heard about the drama and reached out with a  sponsor discount on a new hull, so I sold off the parts, bought some new stuff  and it should be done before our April poker run. And yes, with the 300R, I'm hoping for 86 mph."
Dina:                What is the best part of KIR for you? Are you still having fun?
Daniel              "Yes for sure, but now it's become much more involved in terms of marketing and merchandise. Many people want to advertise on the shirts and page. I couldn't do it alone, and have to thank my mom Tammy Torres, my best friend    (from third grade) Samantha Sanchez and her husband Paul, Che Andre who handles photography and videos, and Lee Murray from Murray Marine Key West for his input. As for the best part... it's the people. I just want you to show up and have fun. It really has become a family and everyone is there to help. For  example, if you need a prop before one of the runs or have a boat you want to  sell, all you have to do is make a post or have me tag it."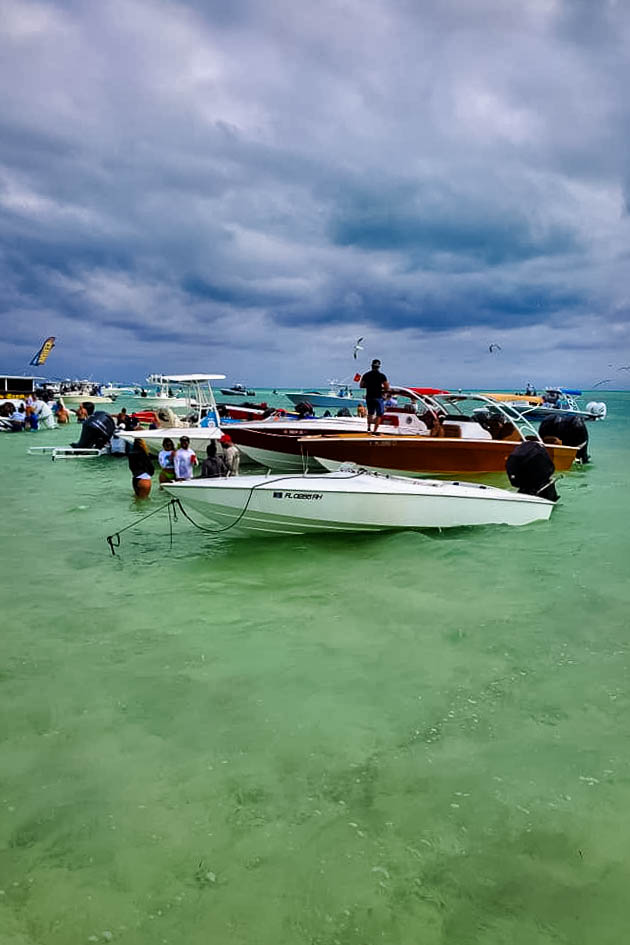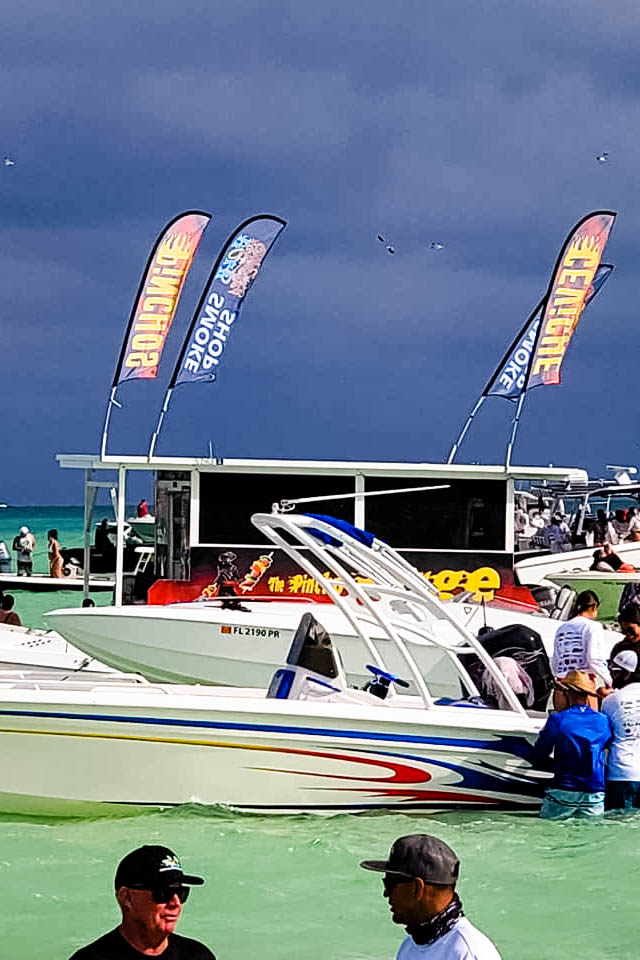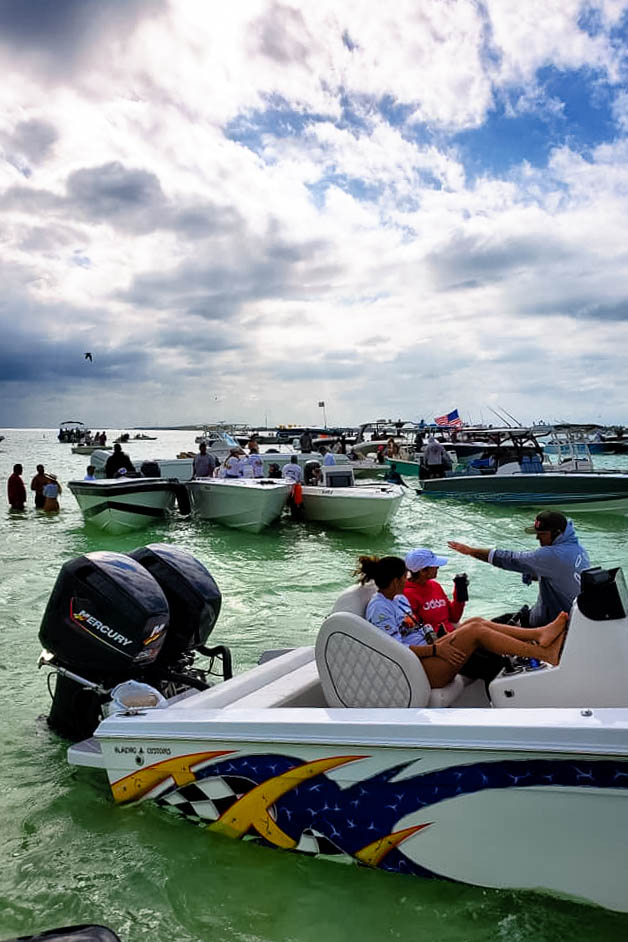 Dina:                You mentioned Lee Murray. Tell me about your relationship with the Key West resident and famed offshore racer from Nick Carter Racing?
Daniel:             "I have always looked up to Lee. He's been my role model, as a friend, mentor and professional boat racer. Due to his vast poker run experience I picked his brain a lot with KIR, and he has become a major part of my support system. He's such a great help, and even pulls the cards at our events."
Dina:                The newest models from Phantom Boats seem to be the perfect size and style for KIR. How did you first connect with Will Smith?
Daniel:             "It's funny how things work out. Because I had the Instagram page, Matt Trulio (from speedonthewater.com) put me in touch with Lucy Nicandri to be a media sponsor promoting her first annual Blast On The Bay Fun Run to benefit Suncoast Charities for Children. While I was in Sarasota, I met Will Smith, and as soon as I saw the Phantoms… I knew they'd be ideal and attract a lot of attention."
 A "Phantomtastic" Fit
Garcia was correct in that Will Smith's race-DNA-designed Phantoms fit in F-I-N-E fine. This should come as no surprise since the crowd-pleasing, canopied version of the 30-footers demolished their offshore racing class competitors with countless triumphs and trophies over the last two decades.
On Thursday morning, while driving across windy Alligator Alley down to the Keys, I was fortunate to reach Smith and get the juicy details on his latest masterpieces which I had been anticipating since he first let me in on some R&D tidbits in the fall of 2019 during the build process.
Smith knows I'm all about speed, so the "obnoxious-looking (his words), one-of-a-kind inboard capable of 90 mph digits with a single engine" is what the designer was anxious to first elaborate on, before leading up to the outboard version which he explains as follows, "The Phantom 32 features a comfy sunpad and storage below option, but for fishermen in need of more room, the sunpad could also be eliminated. Power comes by way of twin 200-400 hp outboards and due to its high-speed output capabilities, the center console is built with two sit-down captain chairs with shock absorbers."
Grab rails down the gunwales, OceanGrip flooring and LED lights all around, work together to make the Phantom a friendly looking and feeling ghost like Casper. Completely rigged, turnkey with a pair of Merc V8 300s and trailer, you're "out the door with keys in hand" estimate stands at $239,000. And when it comes to Phantoms, Will Smith may build the bad boys but no one is more qualified at selling them than Lee Murray; the Key West Phantom dealer sold his first 30-footer single outboard Mercury Racing 400 just 11 days after it's mile marker 0 touchdown at Murray Marine, and he now awaits the arrival of more models in both sizes.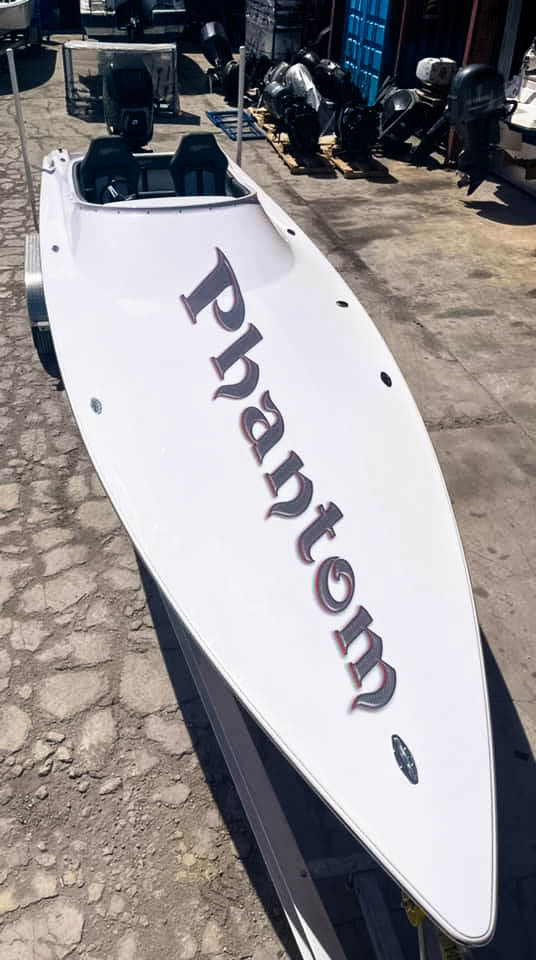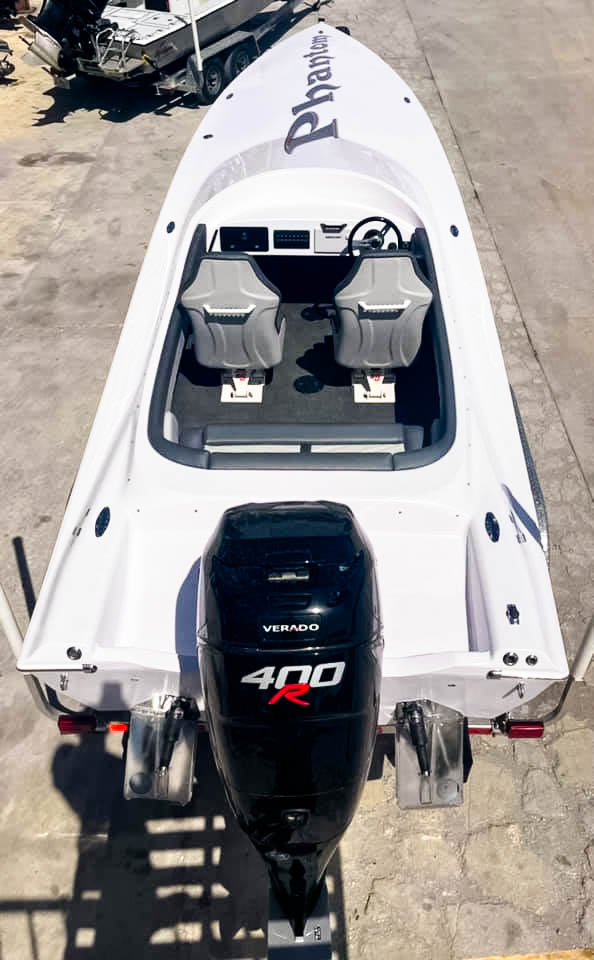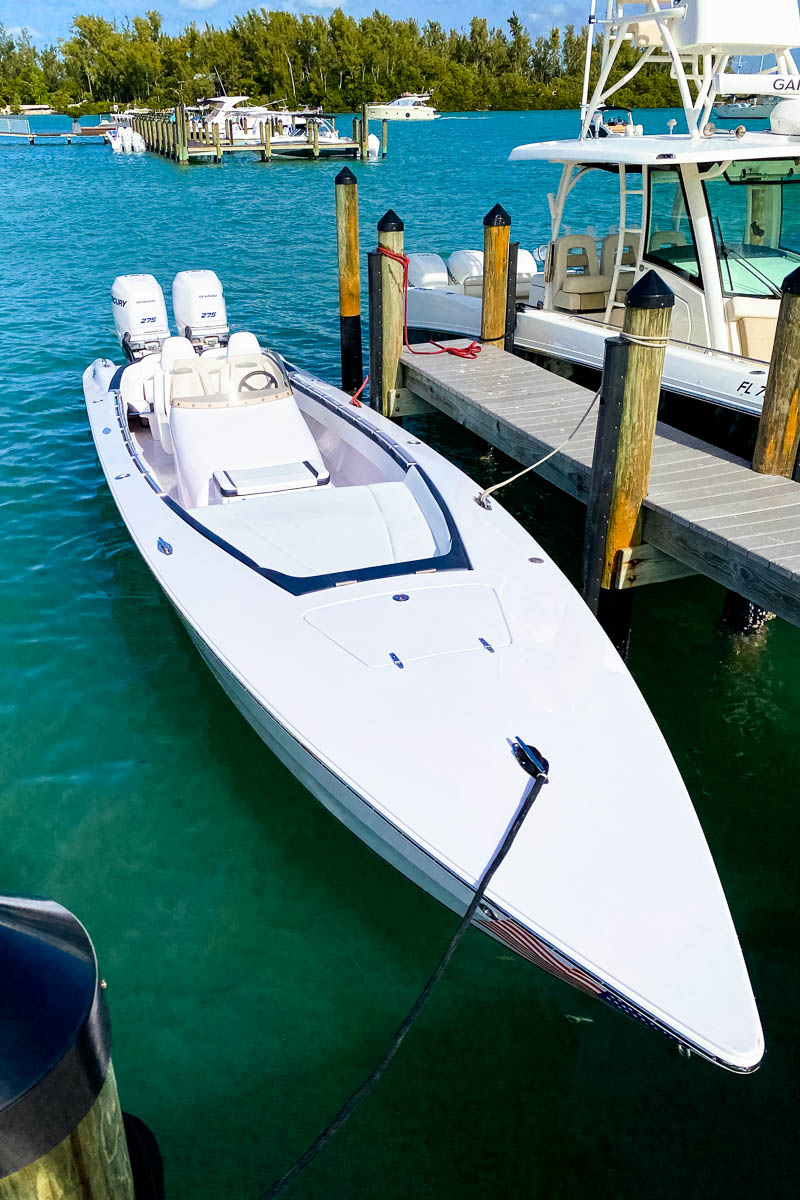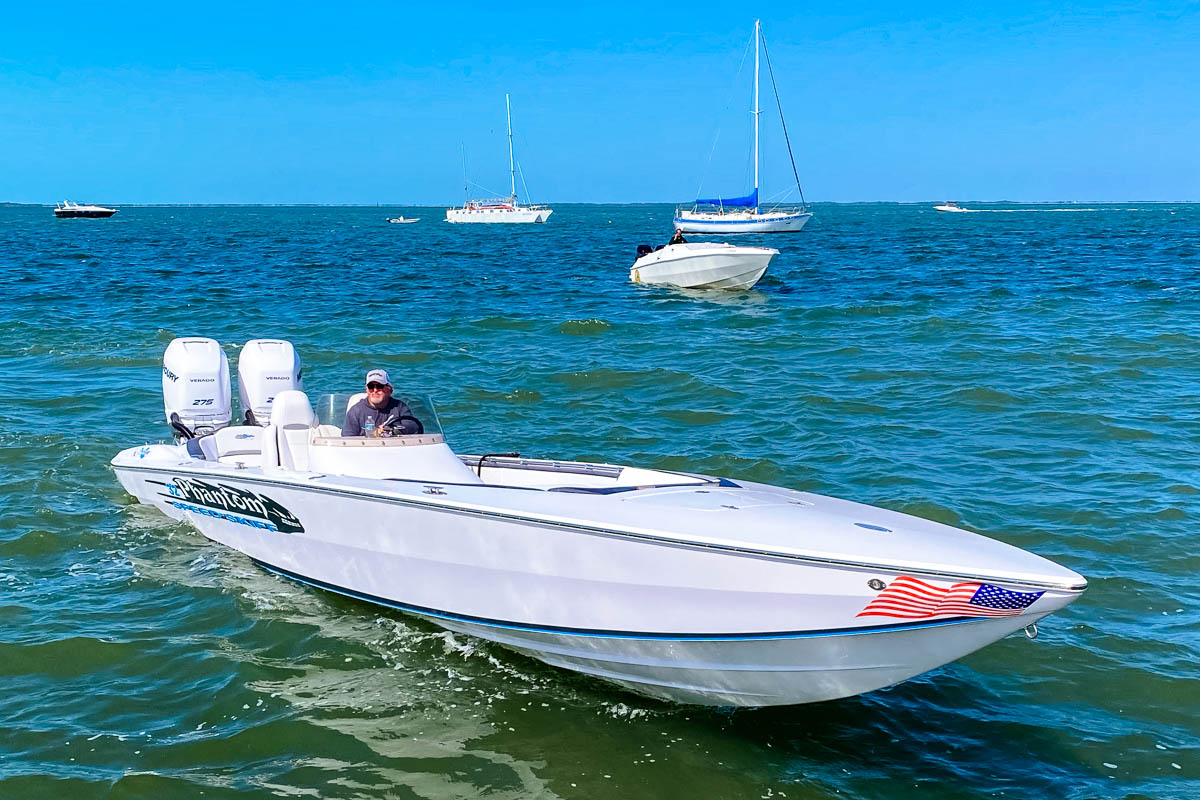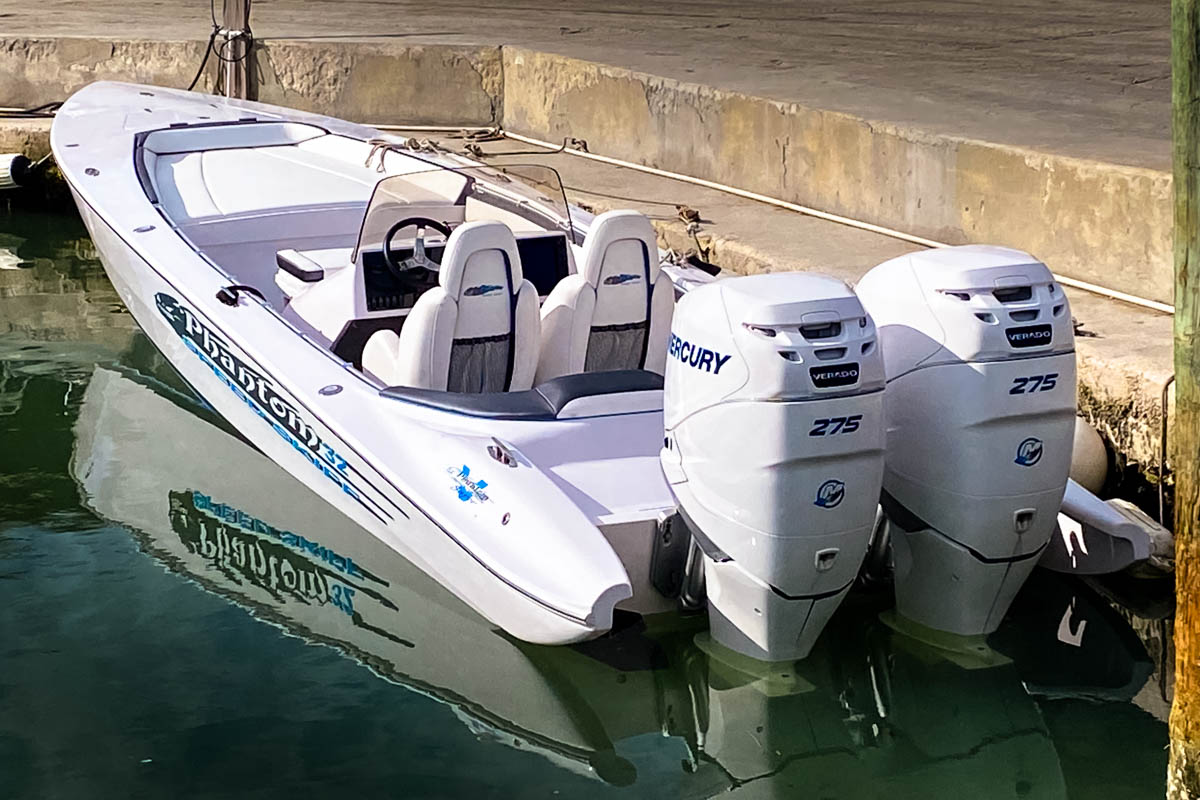 My last question for Garcia was regarding his upcoming spring event since it's for a cause close to his heart.
Dina:                Your April fun run is going to be the first of its kind, care to elaborate?
 Daniel:             "We try to do five events a year, so on April 23-24 it's our inaugural Good Days Charity Key West Fun Run from the Marriot Beachside to Woman Key. It will  consist of a poker-run format with three card handouts at Woman Key and two   additional cards being distributed once back at the hotel. It's an important event for me because proceeds will benefit Good Days, the non-profit advocacy organization that was the only charity to financially help Frankie during his battle with cancer."
Surely Frankie is smiling down on his younger brother Daniel for taking Keys Island Runners above and beyond (an expression he often said) his initial intentions, in addition to recognizing  the compassion and generosity he and the group demonstrate by helping those in need with the charitable contributions in the community.
And speaking of contributions within the community, Garcia enlightened me as to a really cool fact about his grandfather Danny Acosta and the symbolic Southernmost Point, marking 90 miles from Cuba. The original location indicator used to be made from a large piece of plywood which had to be cut in half to prevent imbecilic out-of-towners from robbing it. This still did not stop the steal, so the city decided to erect the current structure.
Acosta is the local artist responsible for bringing the famed and fanatically-photographed Southernmost Point buoy to life, and in even more awesome news, painting duties will remain in the family; Garcia's cousin has been designated to do the next concrete coloring refresh. While Garcia's abuelo and primo paint the town pretty, his colorful splashes with be of another sort not made from paint, but rather with Keys Island Runners… as his motto says – Catch Us On The Water!