The Origins
Meet Dave Johnson aka River Dave – the founder and creator of the profusely popular, high-performance boating website and forum, Riverdavesplace.com (RDP).  Dave is the gentleman behind Luxury Center Consoles (LCC).
Established in 2007, Riverdavesplace.com continues to grow exponentially thanks to its recent 2020 real estate expansion.  Beloved not only by its West Coast base but around the nation, RDP has become go-fasters first keyboard click at the crack of dawn and last site surfed after sundown, by its more than 20,000 registered members.
With RDP's success, the concept for Luxury Center Consoles came to fruition because River Dave was keen to note the shifting trend of many boaters in the high-performance powerboating world.  The global recession of 2008 didn't help matters.  Throwing blades and blowing big-dollar drives was not only problematic but pricey (and still is if you ask anyone with inboards), and turn-key Sunday Fundays were becoming more desirable than Sea-Tow Saturdays.
So what happened?
The industry has Nor-Tech to thank for stepping up and truly pioneering the first high-end center console in 2010 with its flagship 390 Sport.  Now a decade later, every boat builder has expanded into the market and luxury center consoles are simply everywhere.  The best part is that the mega-boom continues to evolve and shows no sign of letting up.  Even Outerlimits Powerboats, the hot-shot high-performance speedboat maker, has also joined the community with its soon to launch SX 39 center console.
The Team
So it's safe to say either River Dave has ESP, or is just a really smart guy in the know.  With the creation of this website, the hope is to bring the luxury center console lifestyle to you and yours!  Three additional talented individuals join River Dave in helping to make his vision a reality...
First of all, there wouldn't be much to look at if it wasn't for our professional photographer, Austin Foley of Foley Loaded Media LLC.  It is Austin's eye for detail behind the zoom lens while snapping the images that take your breath away.  As a resident of Lake Havasu City, Arizona, Austin's primary passion focuses on capturing speed related and off-road series, but when not shooting wide open full-gas speed events, he dedicates time to another wide open route, in the sense of documenting natural outdoor landscapes. He is also responsible for producing RDP's video series and residential real estate spreads under the direction of Dave's wife Stacy.
Partnering with Austin to make all this good stuff visible is Joe Cuccio, the kingpin of Rivermobster Media.  Opened in 2012, the Southern California-based website design, development and security company is the one behind the scenes bringing Luxury Center Consoles to life for you.
Lastly, responsible for all content creation and stories is DinaRella. The fastboat aficionado started in the boating industry doing PR and marketing for John Haggin of AMF Offshore Racing before moving on to covering professional offshore racing and lifestyle features. When not traveling, DinaRella splits her time between Miami and Ibiza; she also writes on high-performance powerboat happenings for Riverdavesplace.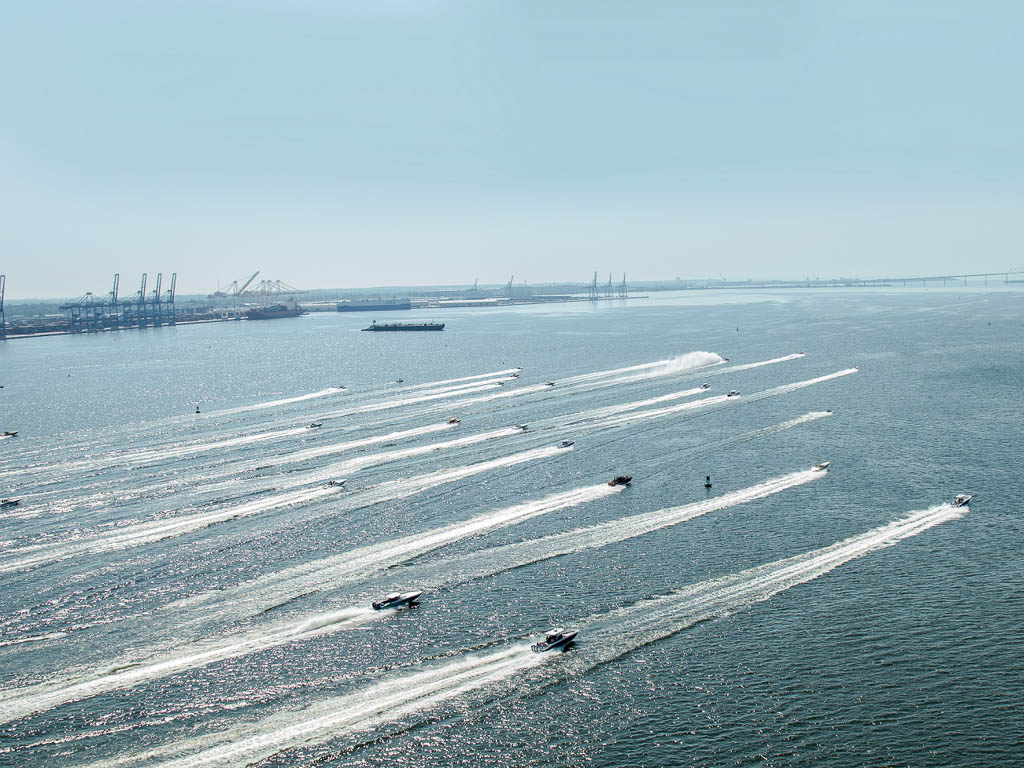 As Luxury Center Consoles continues to develop, you will find valuable content based on the following topics:
Center Console and RIB Manufacturer Model Debuts
Customer Profiles
Factory Tours
Industry Profiles
International Boat Show Coverage and Reviews
Leisure Lifestyle Features
Poker Run Events
Products and Services
Stories from Across the Pond
Furthermore, advertising and classifieds sections will be forthcoming.
And for our international and bilingual readers, Spanish versions will be available for a majority of the stories.
Thank You for Visiting.  Please Stay Tuned. The Best Is Yet To Come!