Story by DinaRella / Photos by DinaRella and Ballyhoo Media
Dolphins gracefully glide through the rippling waters.
Kayakers deliver steamy and sizzling hot dogs to your boat.
Beer pong and domino tables are erected for in-water liquid competition.
Enhanced ta-tas are often seen "accidentally" overflowing from teeny-bikini tops.
Unlimited engines galore to gawk at decorate the countless sterns and transoms.
Are there five better reasons for a day on your center console at the Haulover sandbar?
The legendary Haulover sandbar is often called the classy cousin of its sister the Nixon sandbar further south, down off Key Biscayne where aquatic playtime has been known to get more rambunctious and spring-break-esque. Located in the middle of the Intracoastal Waterway (ICA) in North Miami, this piece of tropical marine paradise is accessible to practically anyone who knows how to swim (it's so close to Haulover Park that technically you could float over on a raft.)
The spectacular shimmering turquoise waters of this natural treasure range between two and three feet deep at low tide and rise to approximately five feet as high tide rolls in. Keep in mind currents can also be deceiving at times. The larger yachts tend to drop anchor more along the perimeter in the deeper lying sections, but in the shallow and most transparent center sandbar region, you will see it all from runabouts to Nor-Tech and MTI center consoles, to Cigarette and Skater high-performance powerboat machinery, as well as, our friends the sail boaters searching for a few gusts of wind weaving around the waters.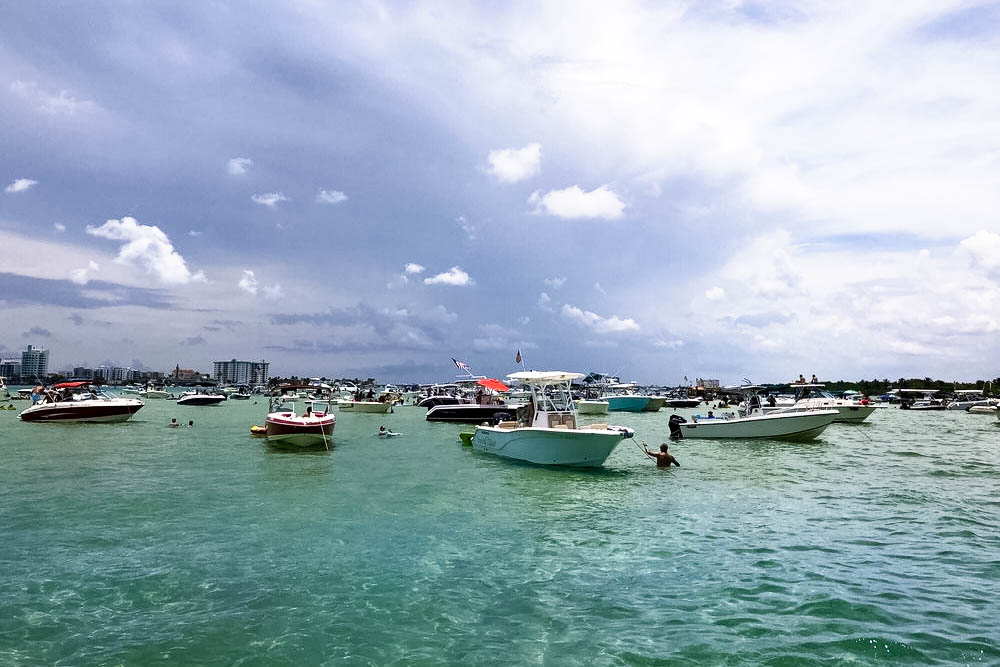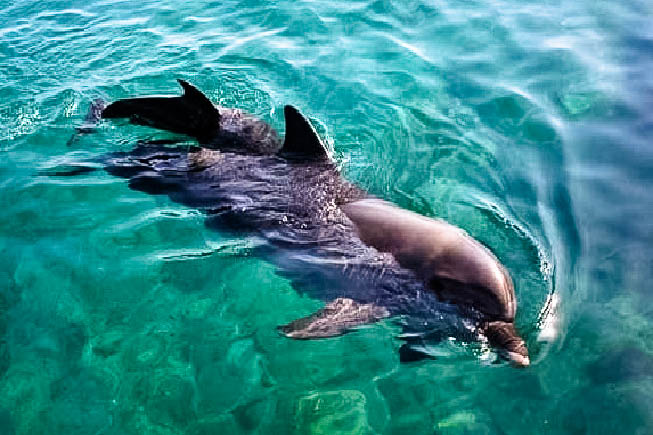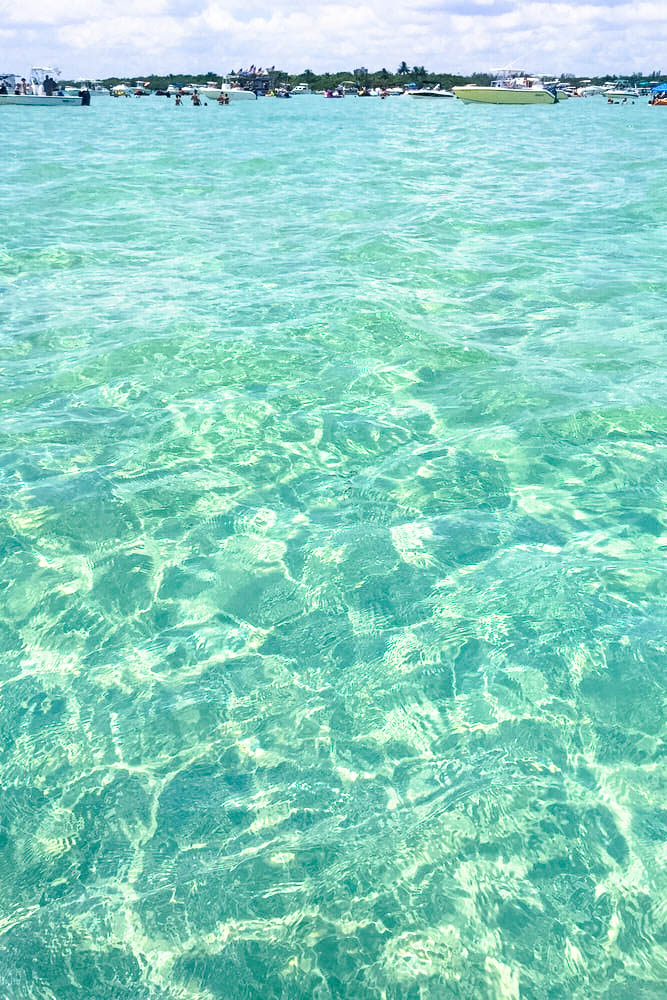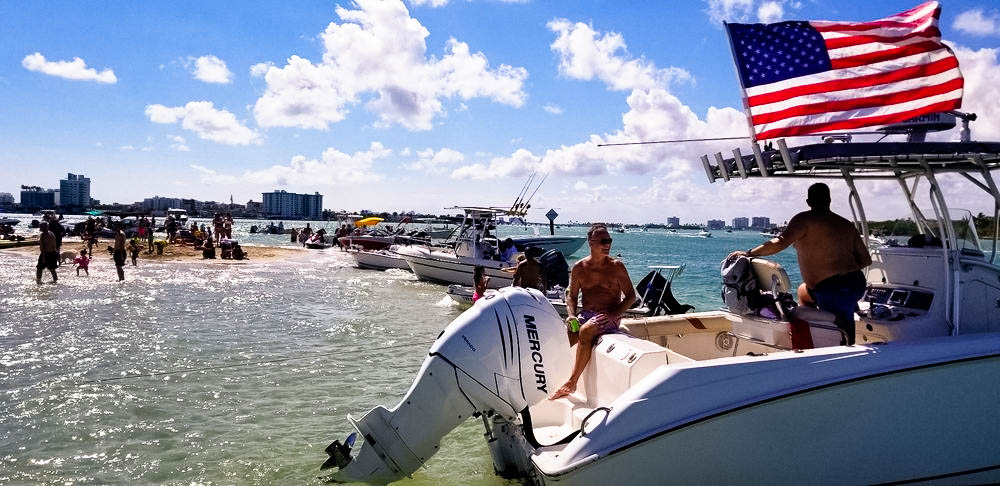 In addition to the boating lineup, add wading doggies, frisbees flying overhead and kayakers maneuvering through the mayhem after paddling over from the nearby Oleta River State Park during their Florida habitat and vegetation treks. This past summer the imagery overload got even better when a colossal 46-foot long floating television screen was erected to broadcast the World Cup soccer showdowns live from Russia.
During the weekends expect the typical South Florida flair and party atmosphere in the sunshine with speakers blasting the Stones to Shakira with every boat seemingly competing to win the day's loudest JL audio award. For the more laid-back luxury center consolers among us, try visiting during a weekday if you're searching for a more tranquil and less crowded sandbar vibe.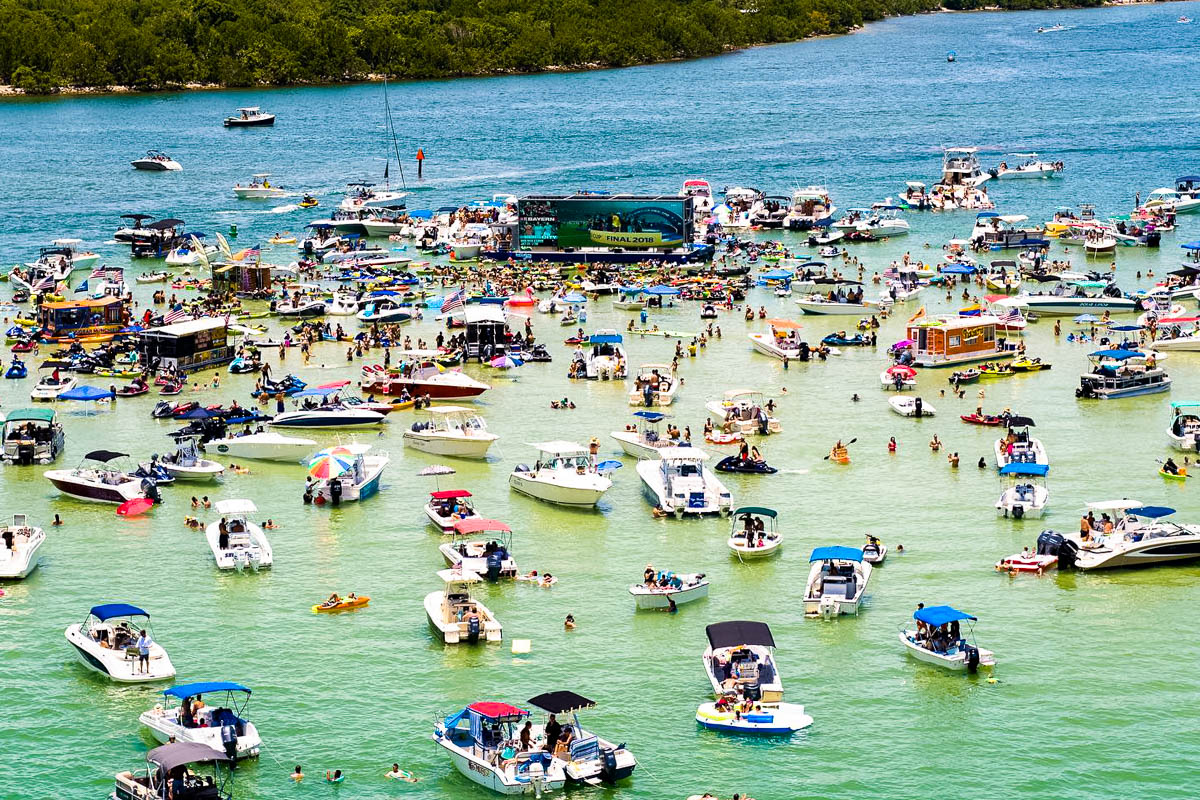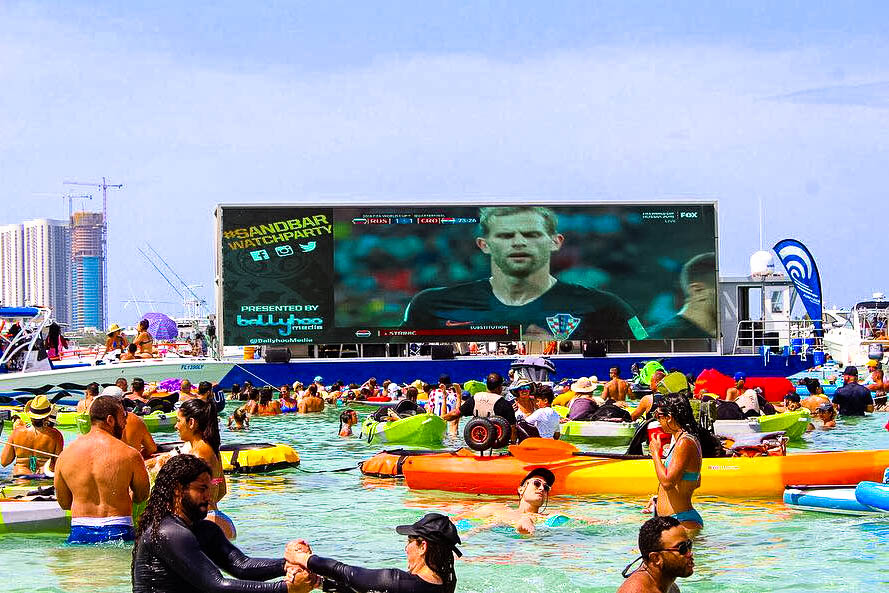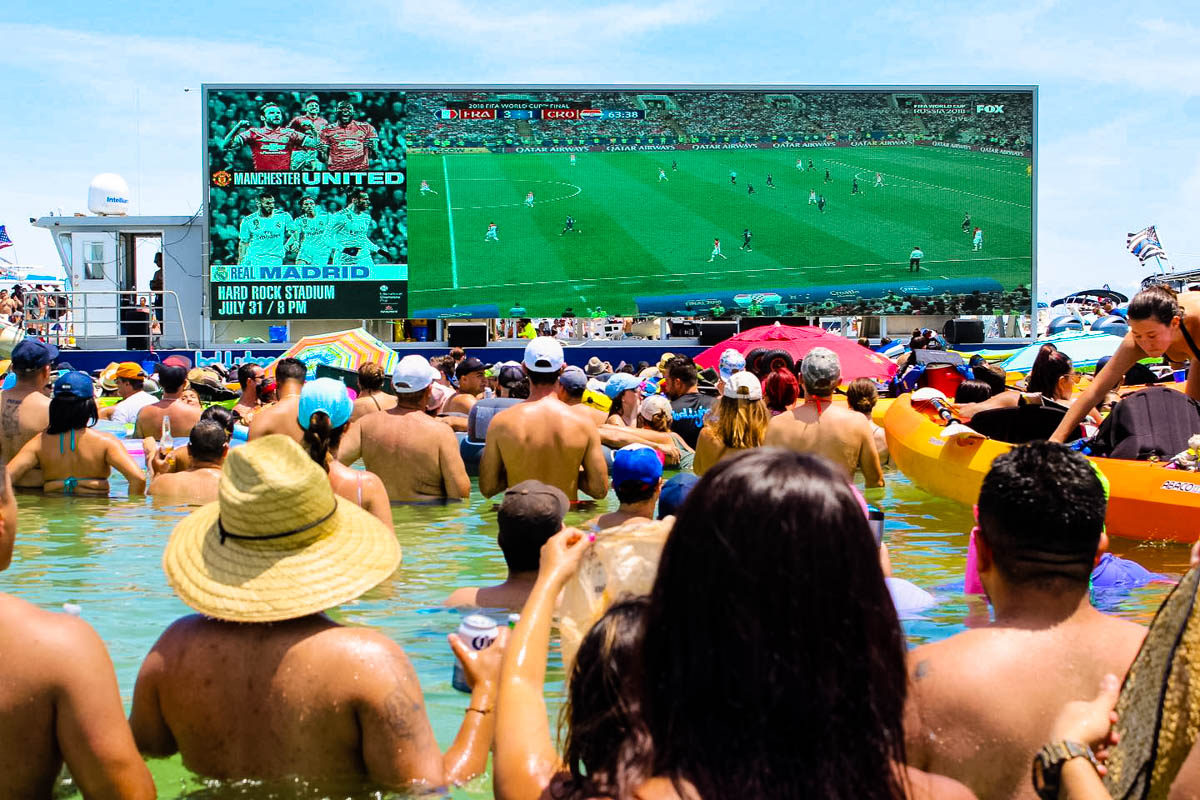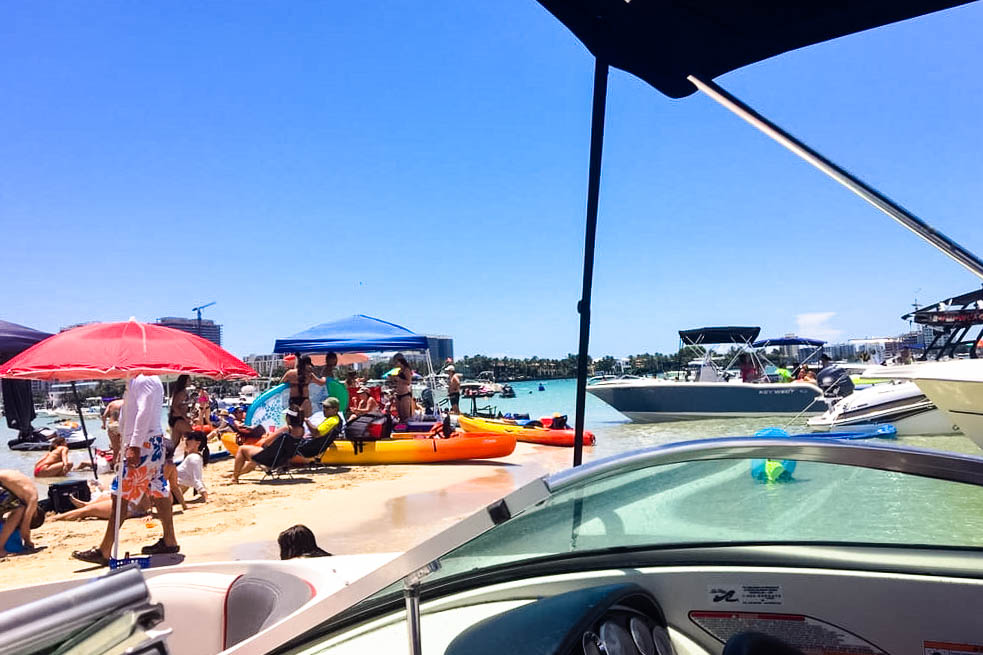 No day on the waterway is complete without  an array of cocktails and cuisine choices and if you forget to rightfully stock that cooler or just don't feel like making the last minute Publix supermarket run, have no fear in the heart of the action there is a floating ceviche/burger barge all of which can also be delivered right to your boat. Another option is to set-up your own in-water grill, which many of the locals often do.
A final bit of advice don't feed the birds unless your goal is to be dive-bombed with bird turd and consider a pair of water shoes or shuffle your feel instead of dragging them to avoid stepping on a sting-ray. Trust me, it happens often and it's better to be safe than sorry, especially if you're boating with the family and little ones are on board.
Eat. Drink. Swim. Float. Play. Relax. Enjoy. Repeat.