Story and Photos by DinaRella
Meet the Schumacher's --  Michael, Peta, Payton and Ava. The Scottsdale, Arizona, family of four was determined to get an outboard that could be used to enjoy on the countless lakes of their home state. After considering Jaguar, Midnight Express, Statement Marine and Sunsation Powerboats... it was a Concept that made the final cut.
I hadn't even walked up the first step of the Nautical Beachside Resort in Lake Havasu for breakfast on the sizzling-hot Saturday of the 2019 Desert Storm Poker Run when I first spotted the family's 36-foot Concept open center console. There she sat tucked in the middle between a Fountain and a Nor-Tech catamaran, in the line-up along the beachfront cove displaying Desert Storm's finest drool-inducing marine hardware.
Why did the sleek burnt-orange beauty with narrow lines stand out like a shark ready to attack? Because after four-days of boating escapades up and down Lake Havasu, I could count on one hand the center consoles I had come across. And living in Miami, I was happy to see a Concept Boat out on the Western waters.  I also realized, this was the same boat I did a photo shoot of during the Miami International Boat Show back in February.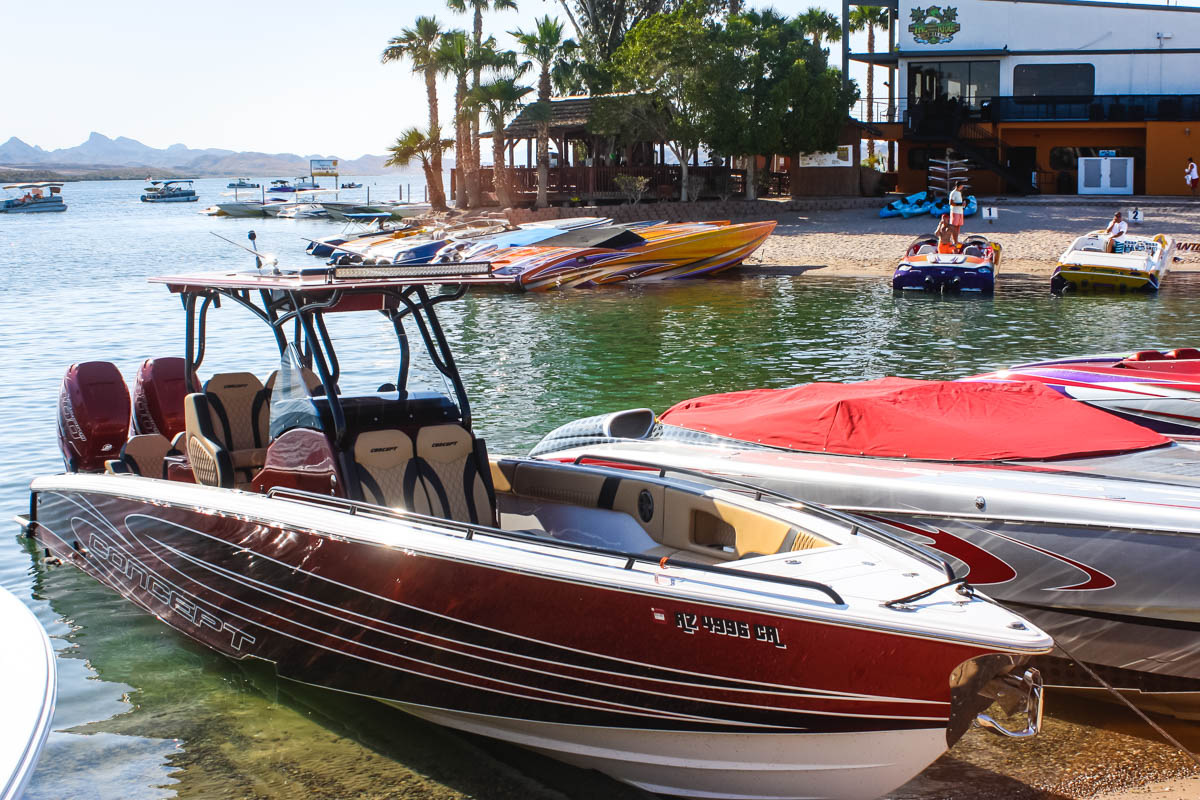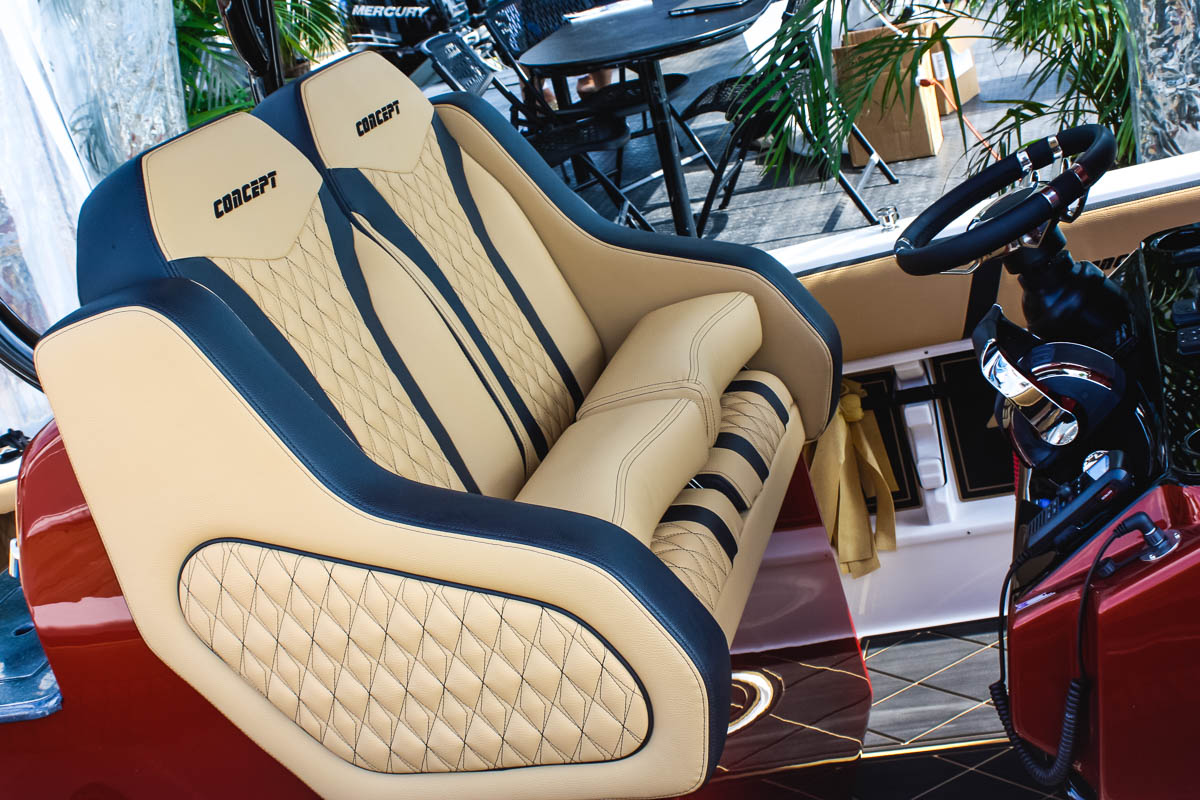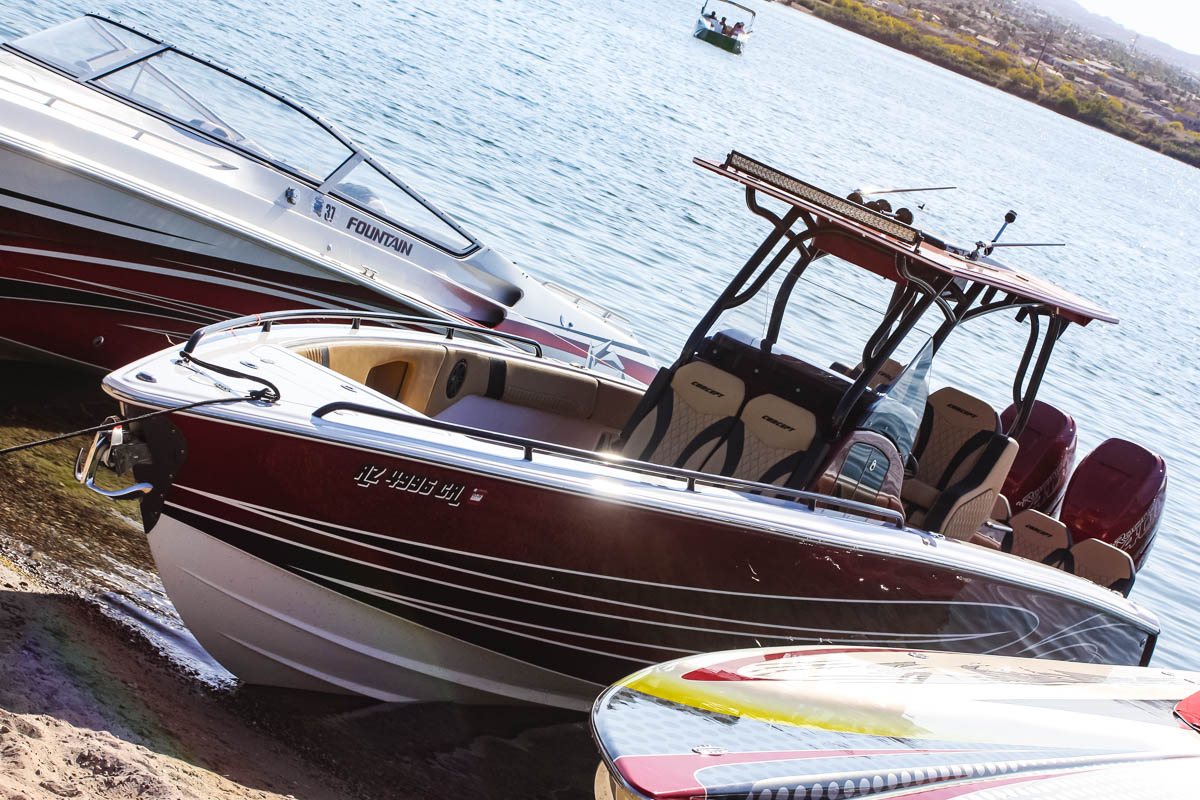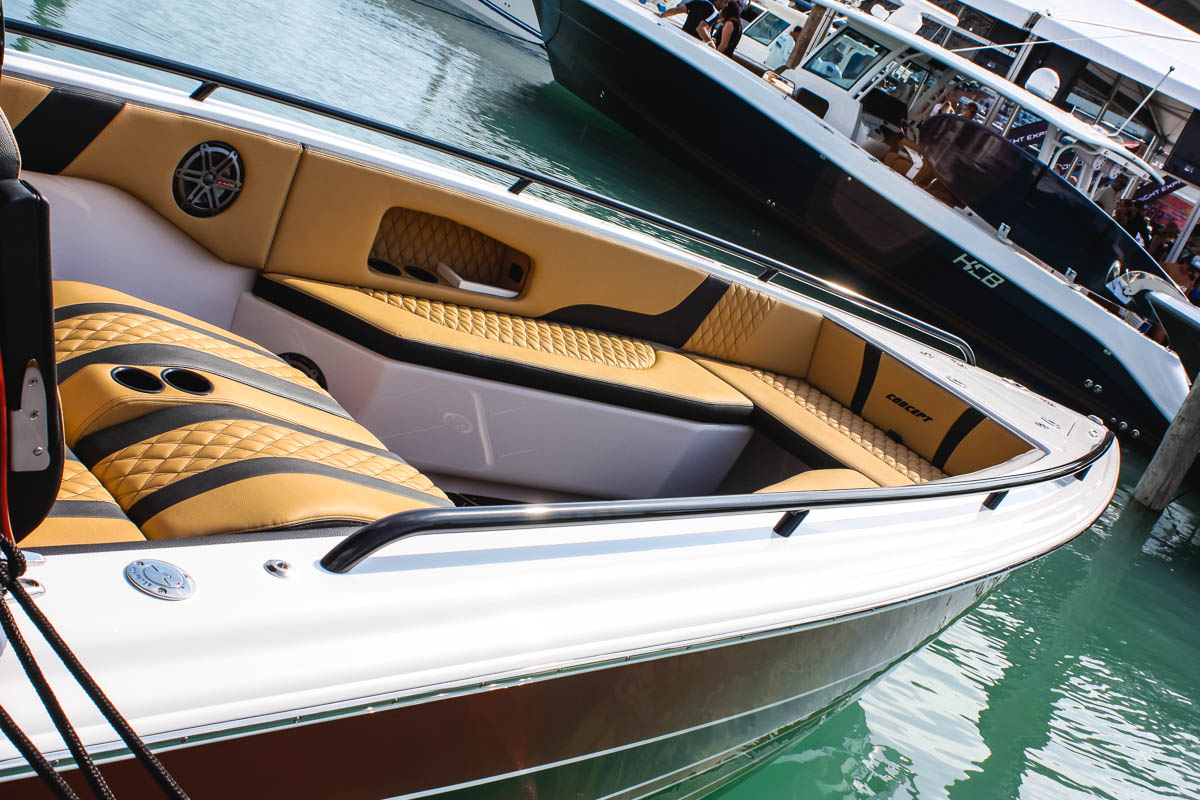 The new owner Michael explained that he first saw the boat on the Internet and then headed down to Florida to check it out. He was thoroughly impressed with Concept Boat's commitment not only to craftsmanship and unparalleled performance, but also customer care and service.
The family-owned company hailing out of Miami has been in business for over 30-years and is well-known for its customer loyalty with repeat owners remaining with the Concept brand. Eric Avila, the company's vice president guided the Schumacher's through every step of their purchase.
"The whole crew at Concept are very in-tune. You can call and ask them anything and they are more than happy to walk you through it. They even had an Ultimate trailer specially built for us since the company is owned by another brother in the Avila family," added Michael.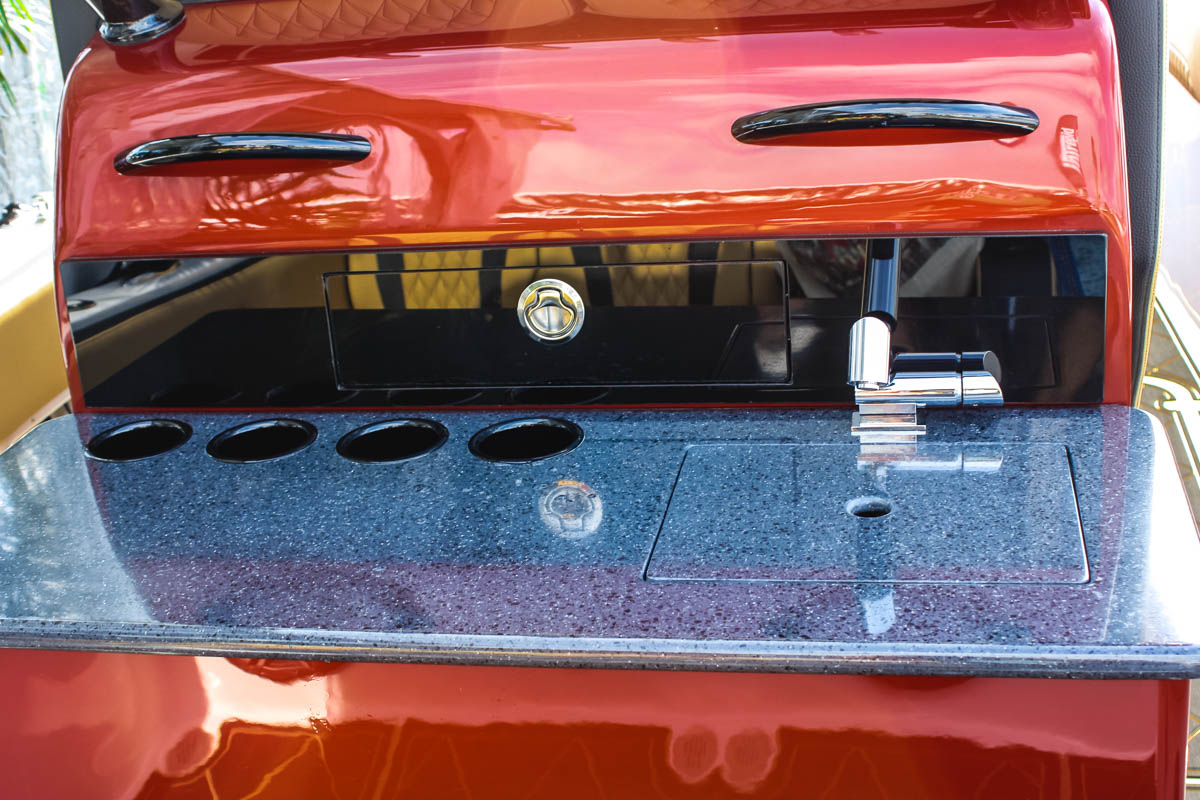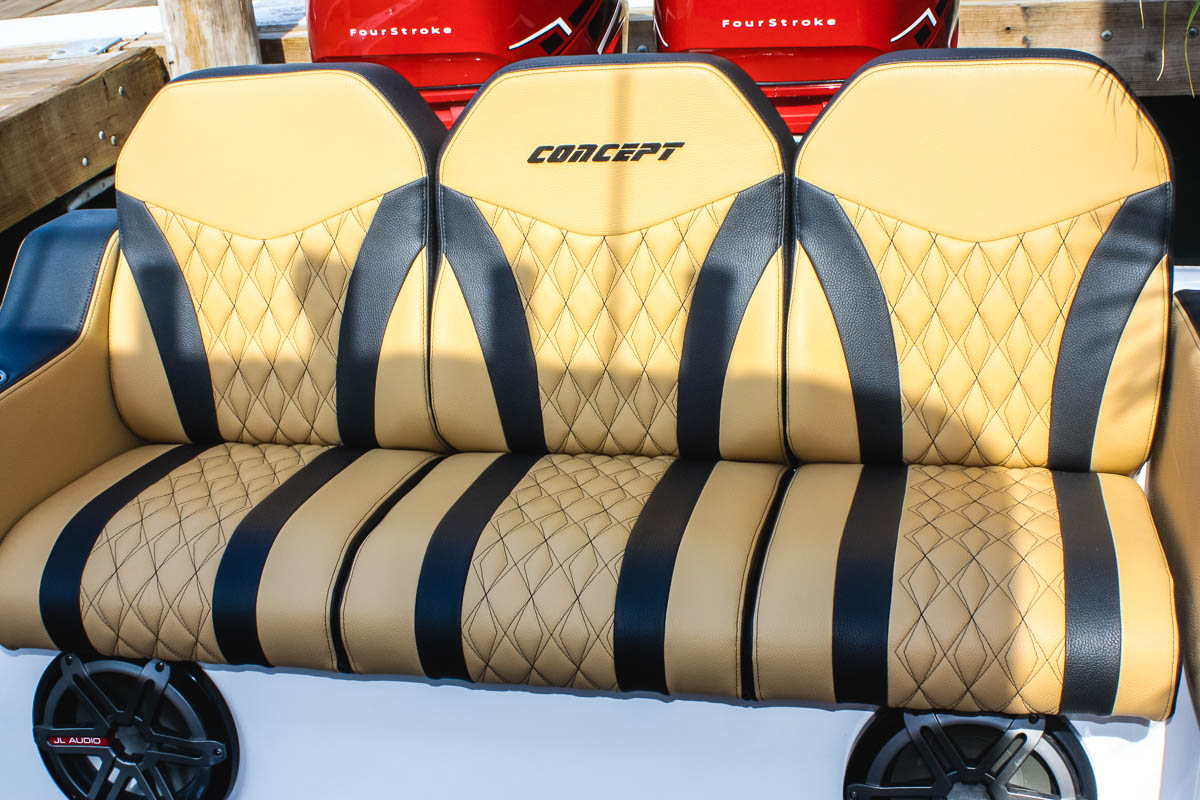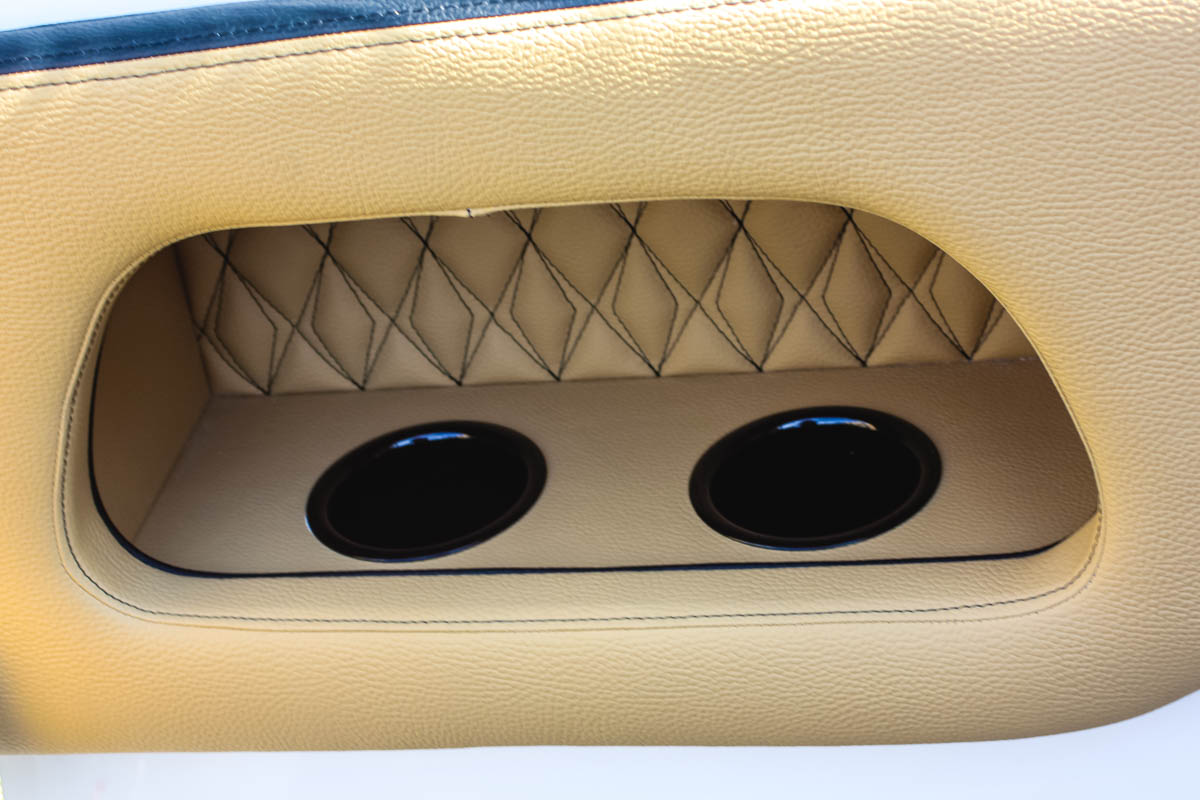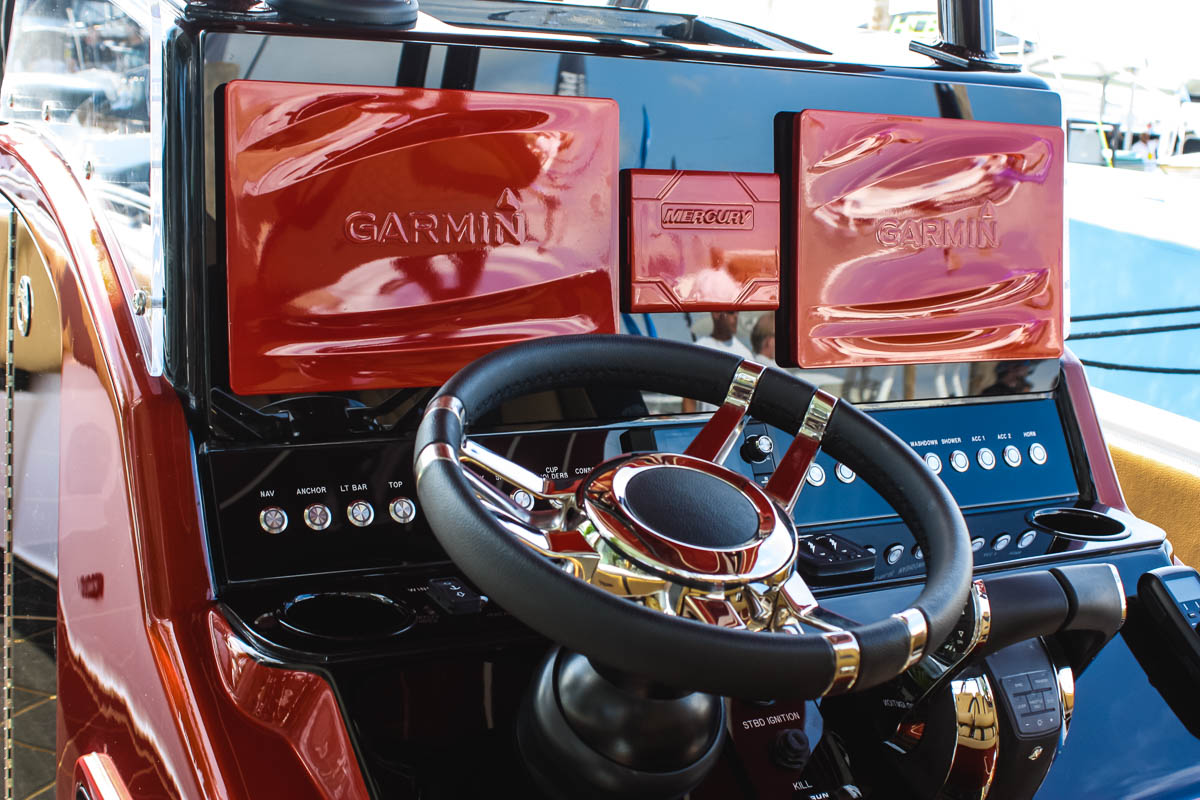 The 36-footer equipped with twin Mercury Marine 400-hp Verados on the transom was delivered to the Schumacher family on the Saturday prior to Desert Storm and made its maiden voyage on Lake Pleasant. With throttles pushed forward it will run 70 mph wide open, and while they usually have about eight people on board, the boat can accommodate up to twelve comfortably.
The kids Payton and Ava even skipped their final college party weekend of the year to join their parents at Desert Storm with the boat. Their mom, Peta said, "The kids came because of the boat rather than to hang out with mom and dad. They love it that much!"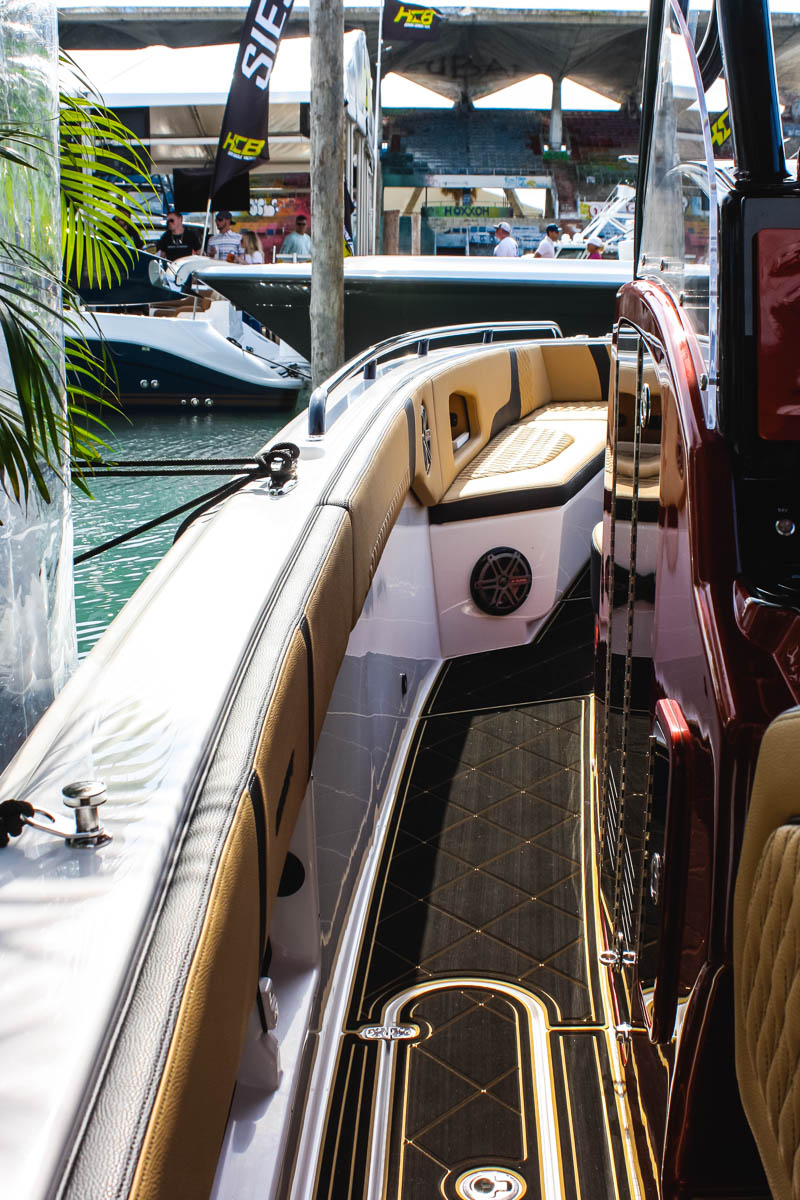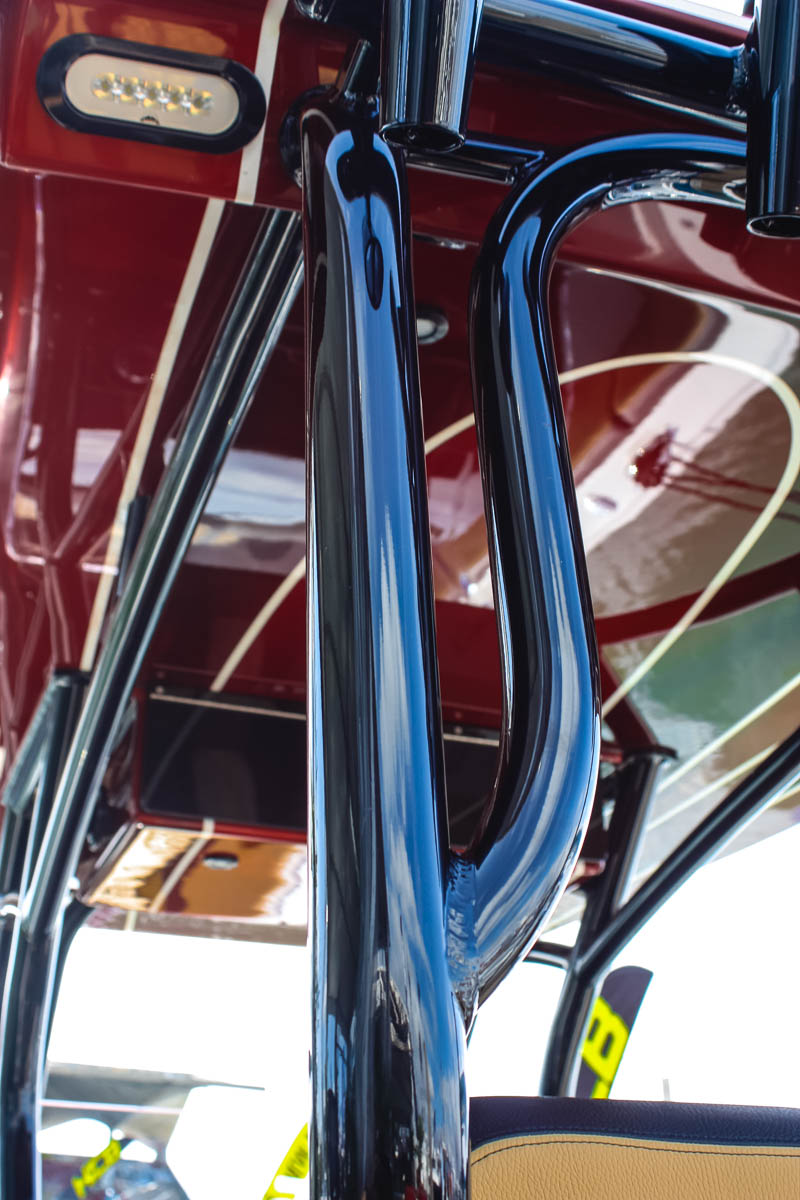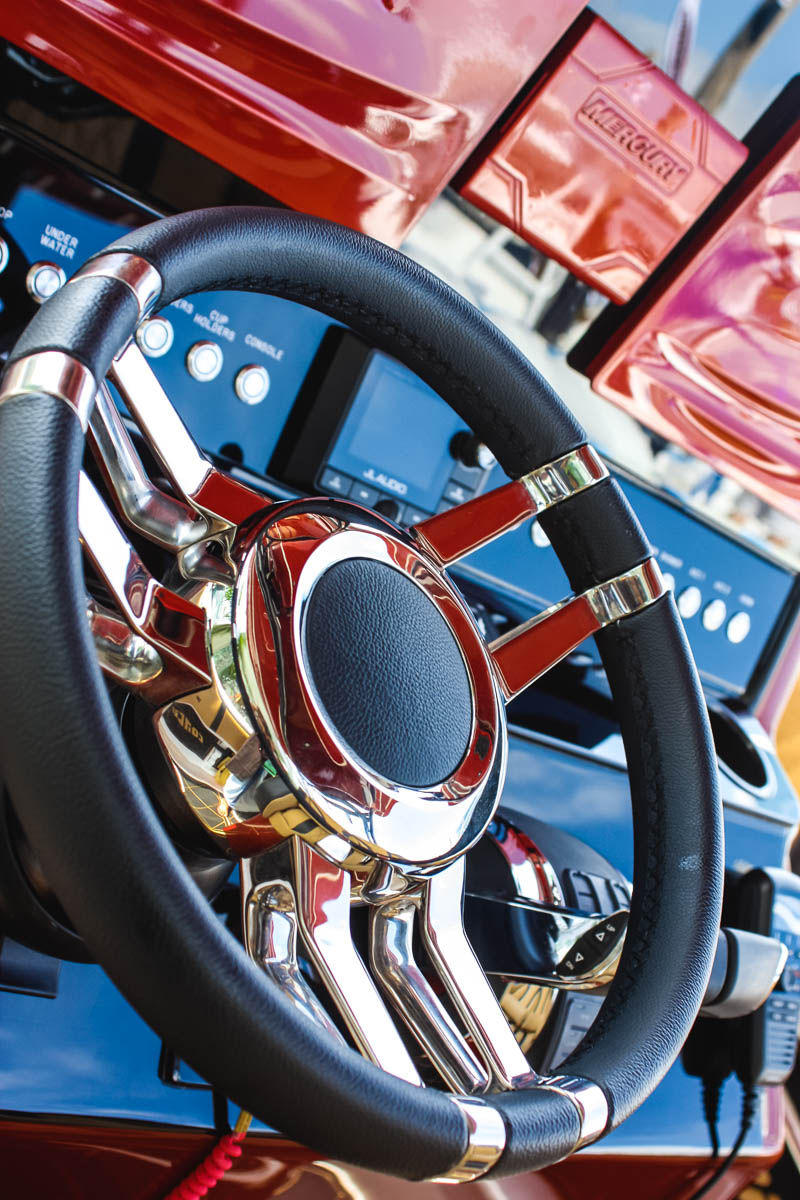 Another added benefit apart from the superior tooling and customer service that goes hand in hand with Concept is the immediate immersion into the community of Concept owners that stretches across the United States. Due to the great distances involved with hauling the boat from coast to coast, Michael and Peta are thrilled with the invitations they have already received to partake in poker runs together with other Concept center console owners along the East Coast.
Happy to reciprocate, they have also extended an invitation for the East coasters to join them on their 36-foot for events happening in the Arizona area. During our interview, Lake Powell was frequently mentioned and I have a feeling this boat will be very visible there during the upcoming months.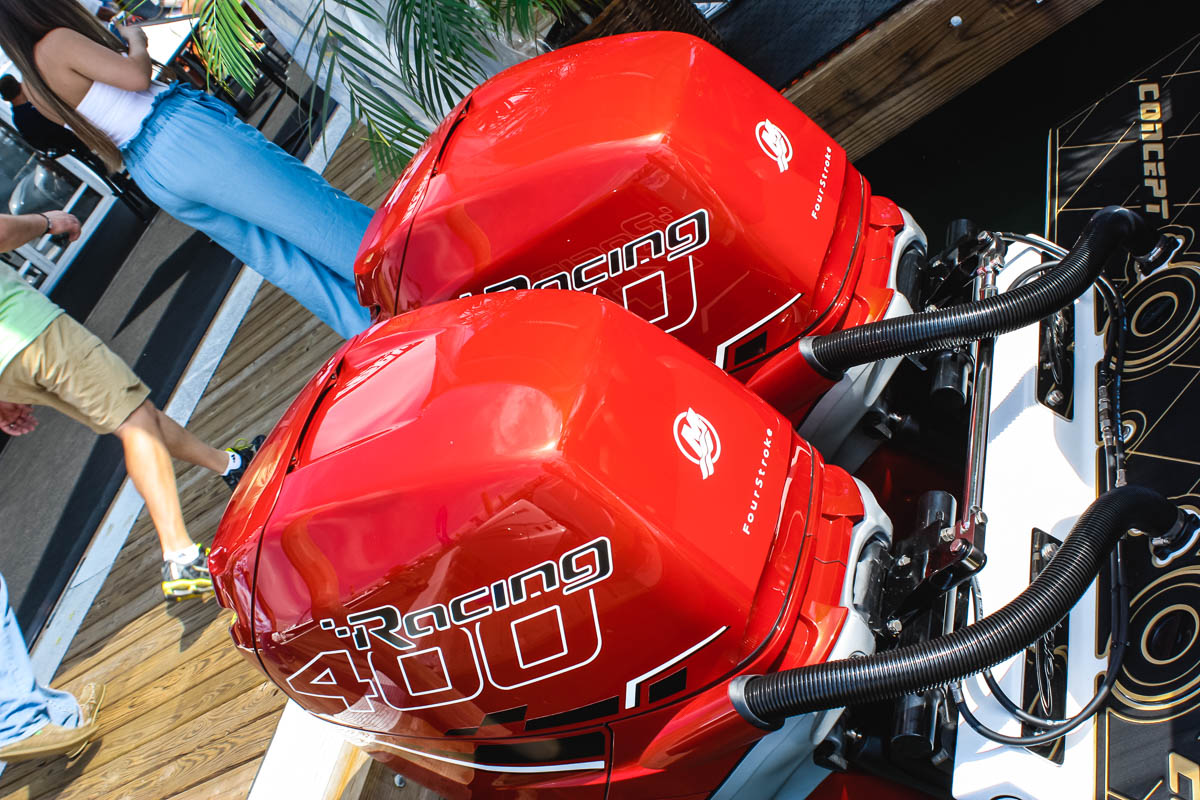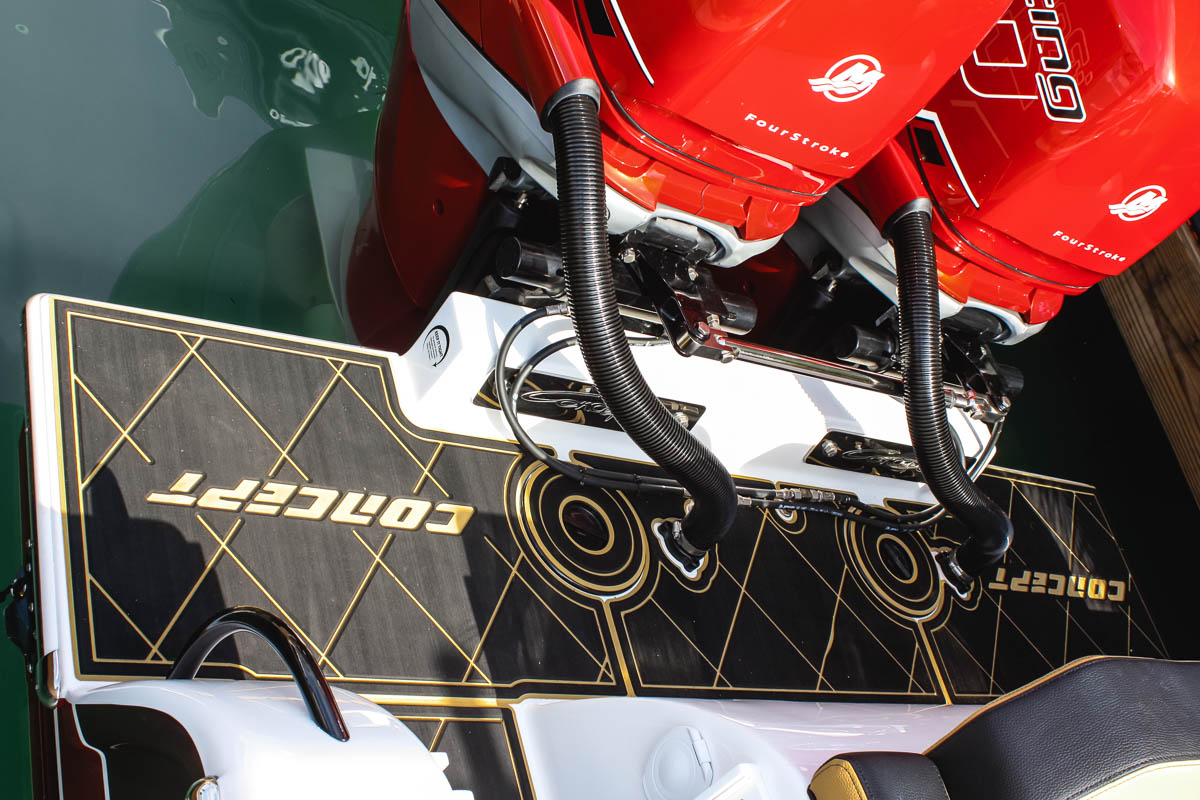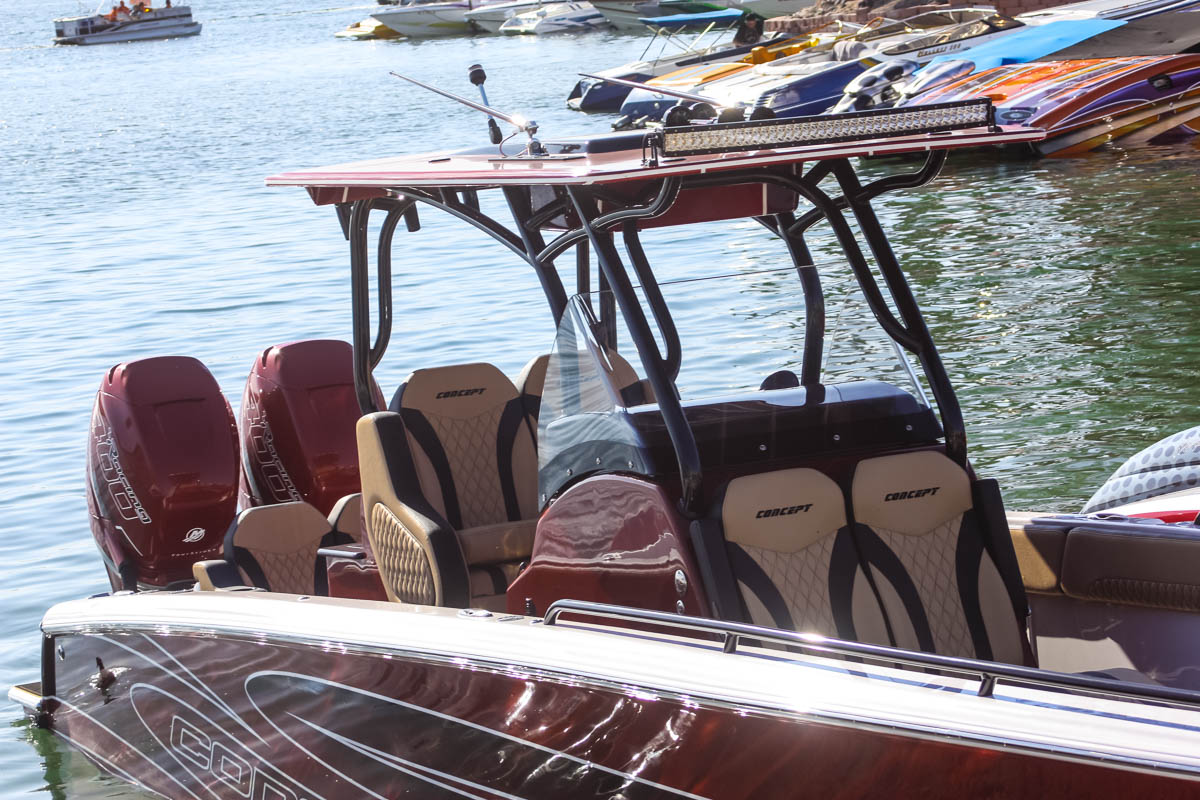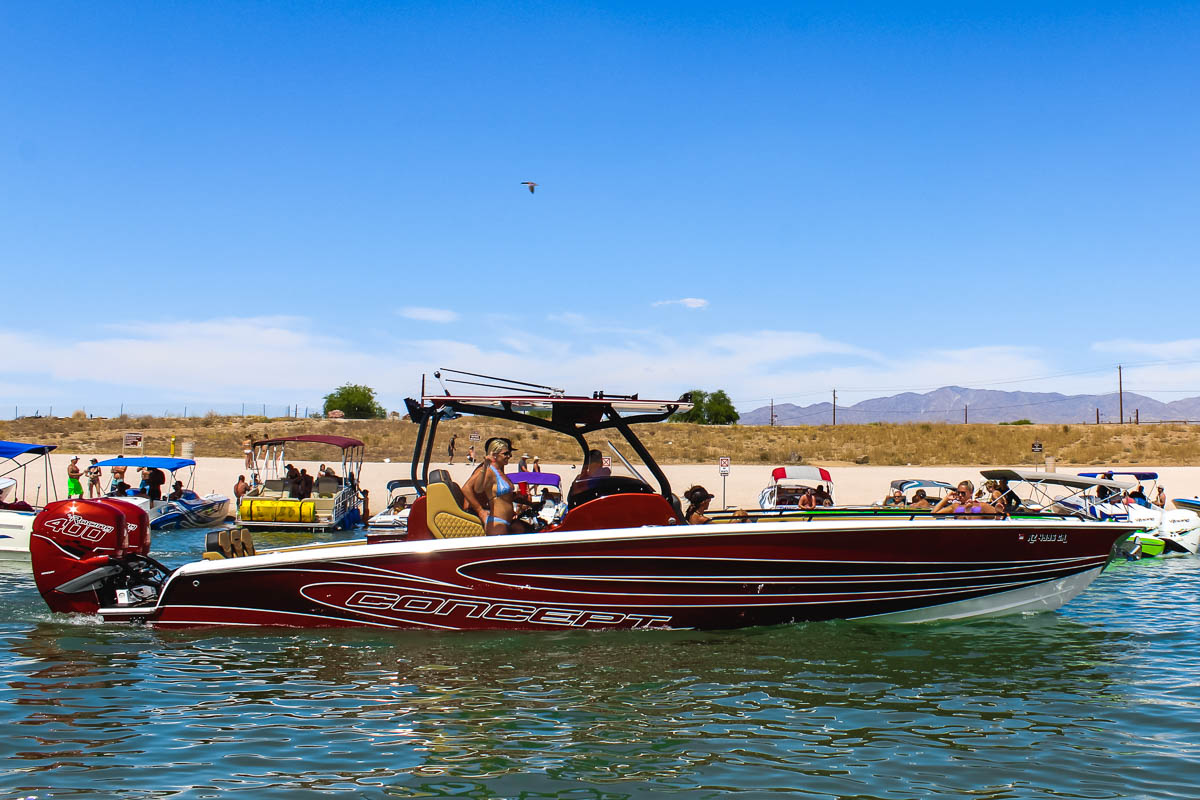 In today's competitive luxury center console market with so many solid and reputable boats to choose from, it makes for one very tough decision for new boat owners such as the Schumacher's. You can see customer service counts and Concept Boats can be proud that it goes the extra mile and brings so much joy and satisfaction to its new and current owners. LuxuryCenterConsoles.com welcomes the Schumacher's to our center consoling  family!