Story and photos by DinaRella
The last time I hit the LOTO Shootout was in the early 2000s doing PR for AMF Offshore Racing, prior to the Day-Glo yellow turbine team securing its hefty "Day-Glo green" Geico-bankrolled sponsorship. Back then, when Shooters was home base for the horsepower happenings (until its 2008 demolition day when the hoopla headed over to Captain Ron's in Sunrise Beach for its 20th Anniversary), I never had the time to venture far from Mile Marker 21; but fast forwarding to 2021, this year's trip changed all that. A tri-fecta of boxes were ticked for some spirit sipping and pool dipping at Backwater Jacks Bar & Grill, Dog Days Bar & Grill and Redhead Lakeside Grill, and what I discovered – Osage Beach is just like '80s rockers Poison sang "Nothin' But A Good Time."
Backwater Jack's Bar & Grill
4341 Beach Dr
Osage Beach, MO 65065
573-348-6639
Backwaterjacks.com
Before we begin, let me say our first choice, Backwater Jack's Bar & Grill, scoops up added brownie points prior to even tossing fenders and lines overboard thanks to its location in a somewhat secluded calm water cove – making arriving and departing a breeze, keeping captains at ease, and hopefully hardware harm-free.
Serving Central Missouri since the yesteryear of 1975, Backwater's is that classic Osage Beach go-to that boaters recall with a beaming smile, and probably a "pain in the ass" story (or two) as it appears to be the go-to frozen cocktail of choice, which I can confirm after looking around the bar tops. No worries if the pain potion doesn't bring your taste buds pleasure, on designated days such tequila Tuesday, Jose Cuervo shots and house margaritas ring up half price, wino-o Wednesday slashes $5 of bottles of wine, and Sunday fun day reduced-rate bloodys and mimosas flow like a river.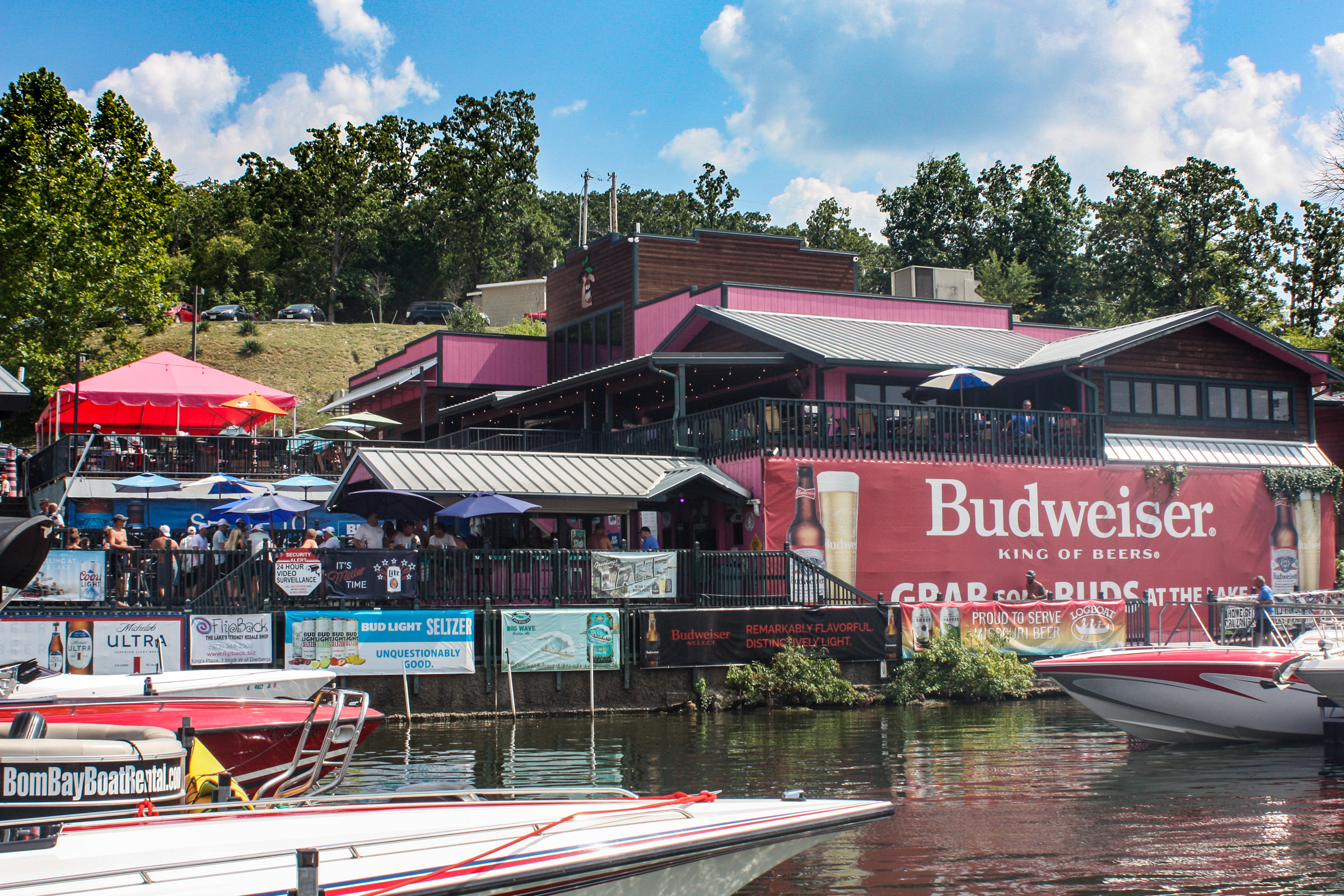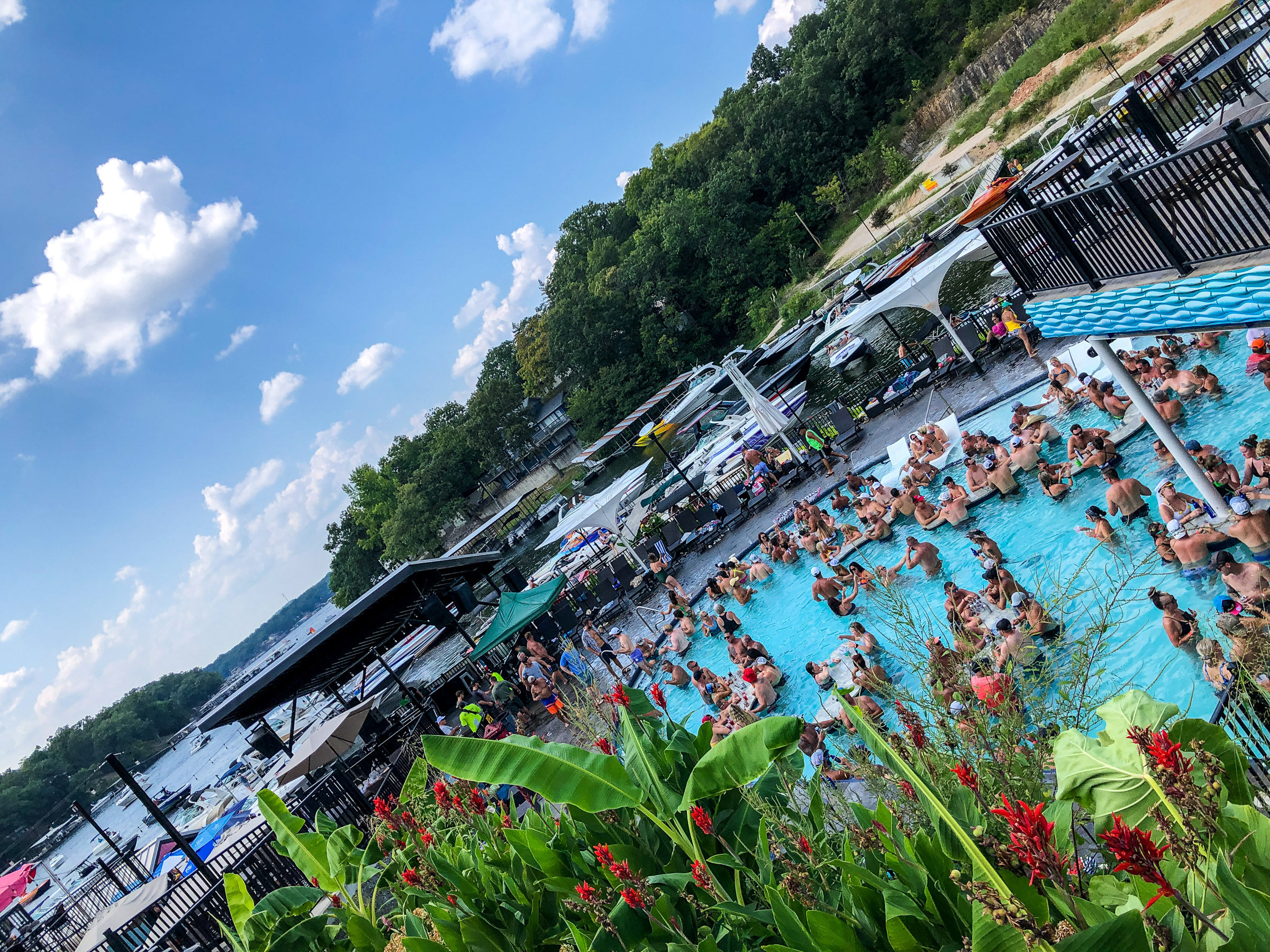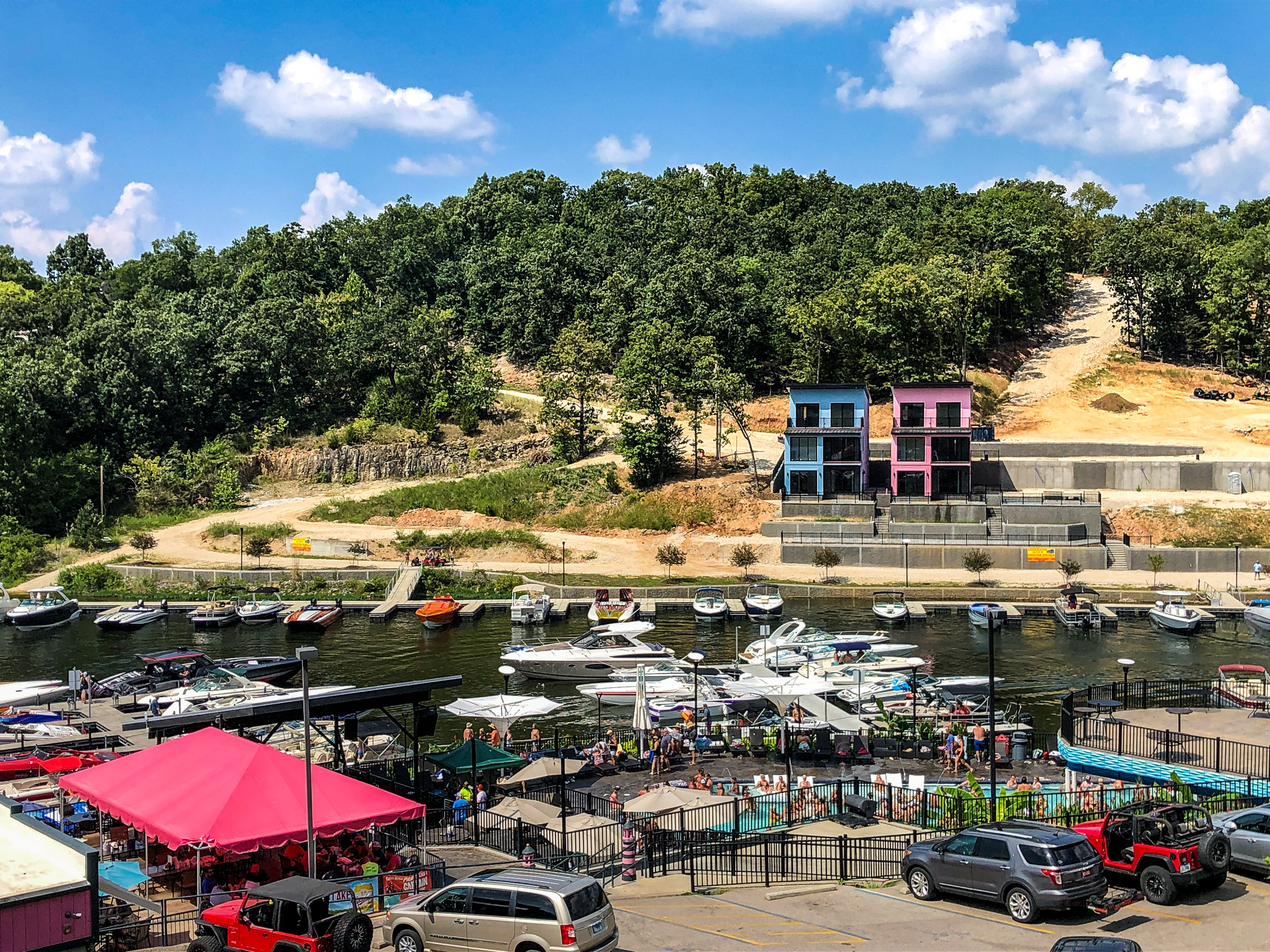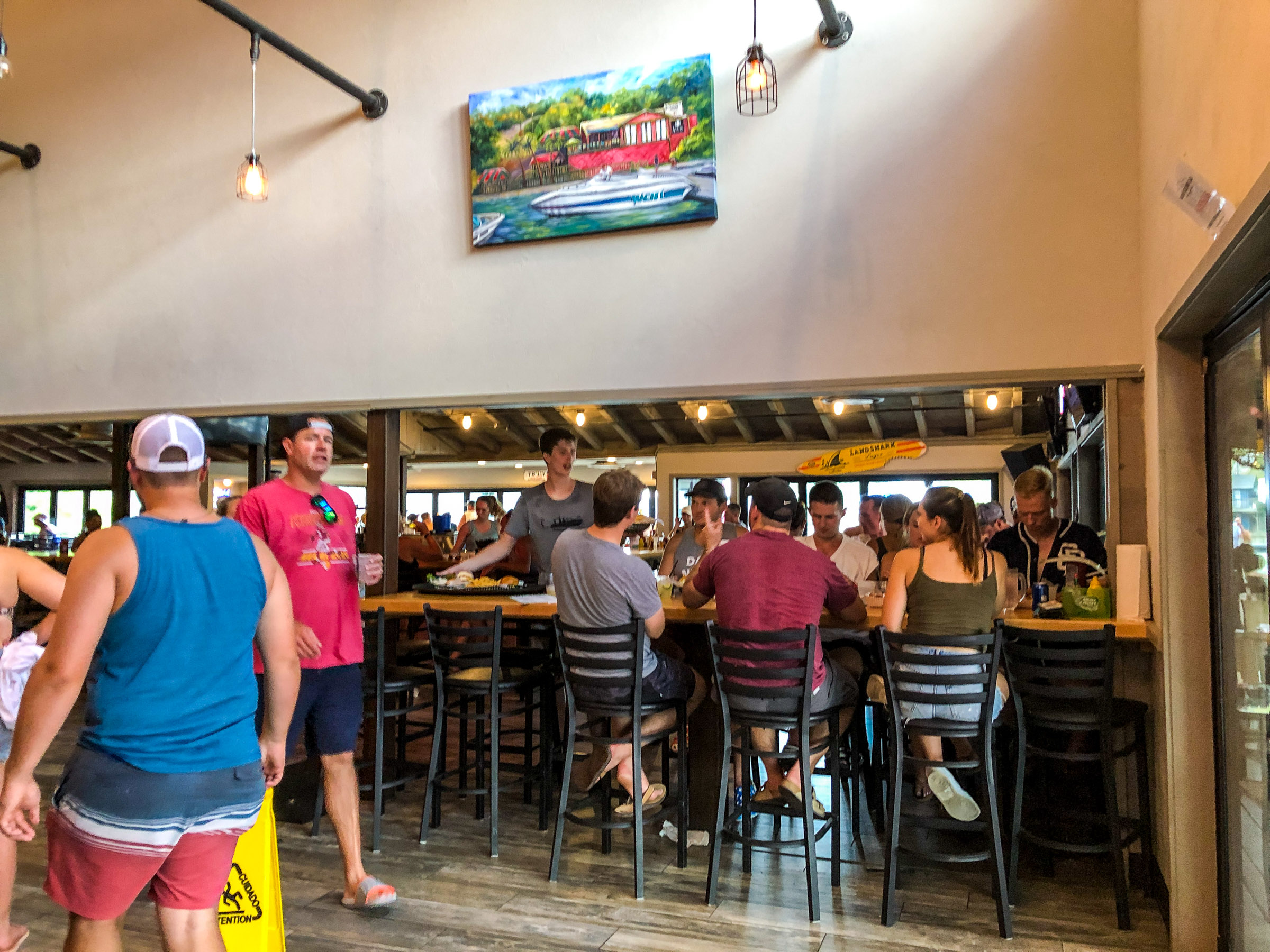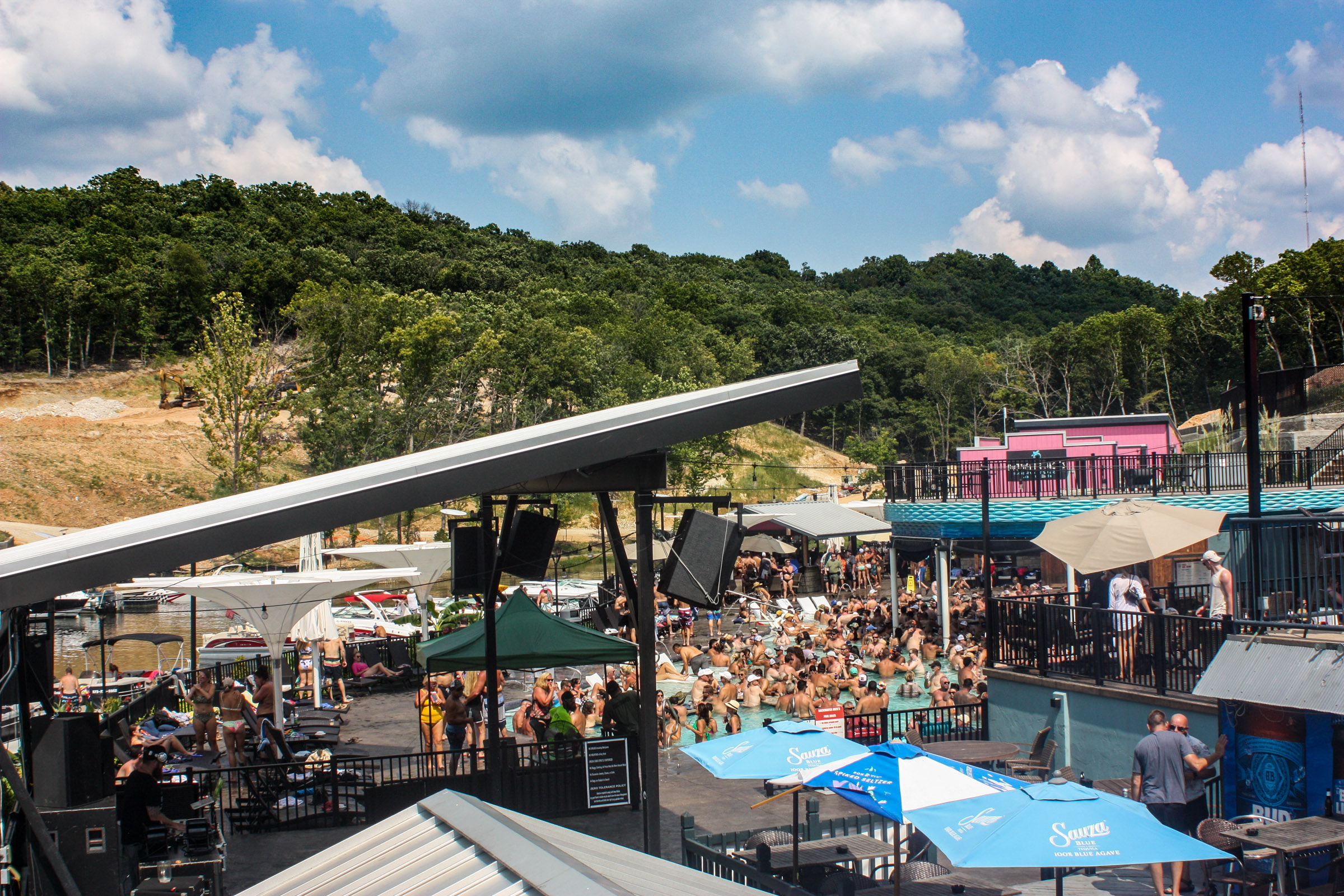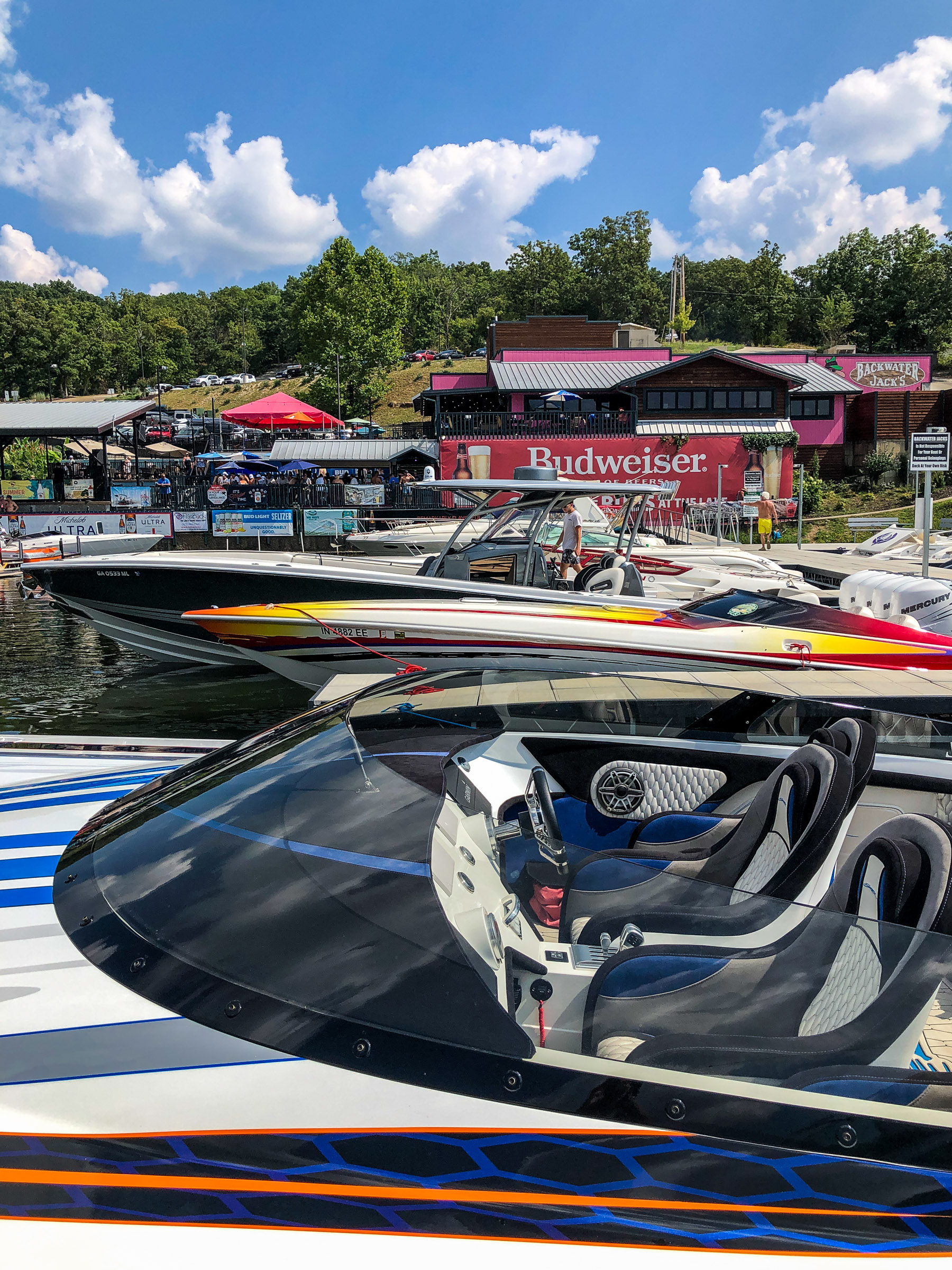 Live bands and DJs keep the music pumping from the patio to the pool, which has a convenient in-water swim-up bar saving you the hassle of having to hop out for that next refresh. If heading to Backwaters with the munchkins in tow, keep in mind at the time of writing, the pool is for age 21+ on weekends and after 4 p.m. on weekdays. For those more hungry than thirsty, upscale bar fare awaits after you choose your table on the immense upper patio that stretches around the retreat or the indoor air-conditioned room with an equally sweet view.
Recommended favorites include the Cobb salad, blackened grouper fingers with raspberry tartar sauce, Cajun pasta, or how about the colossal-sized crab rangoons (truly the most mega-sized I've ever seen). Nachos and "fried potato" salad, yes fried, as well as an array of Asian and sushi options also garnered their share of yummy praise. Generally the atmosphere is most laid back weekdays before 4 p.m., but come happy-hour time or more toward the end of the week, it is game on.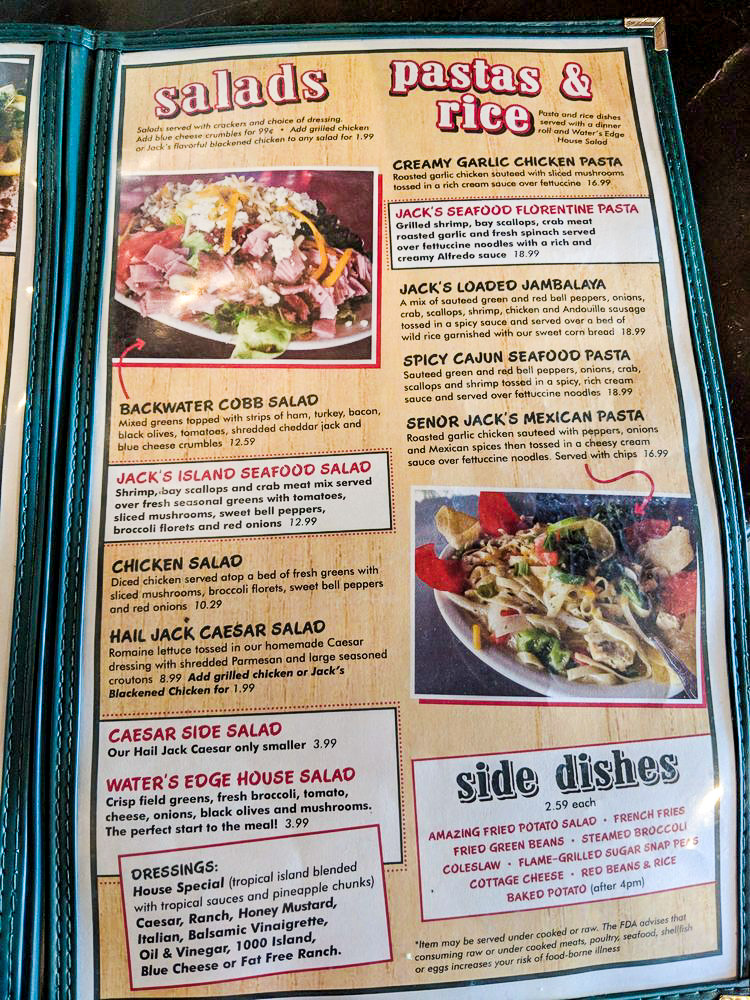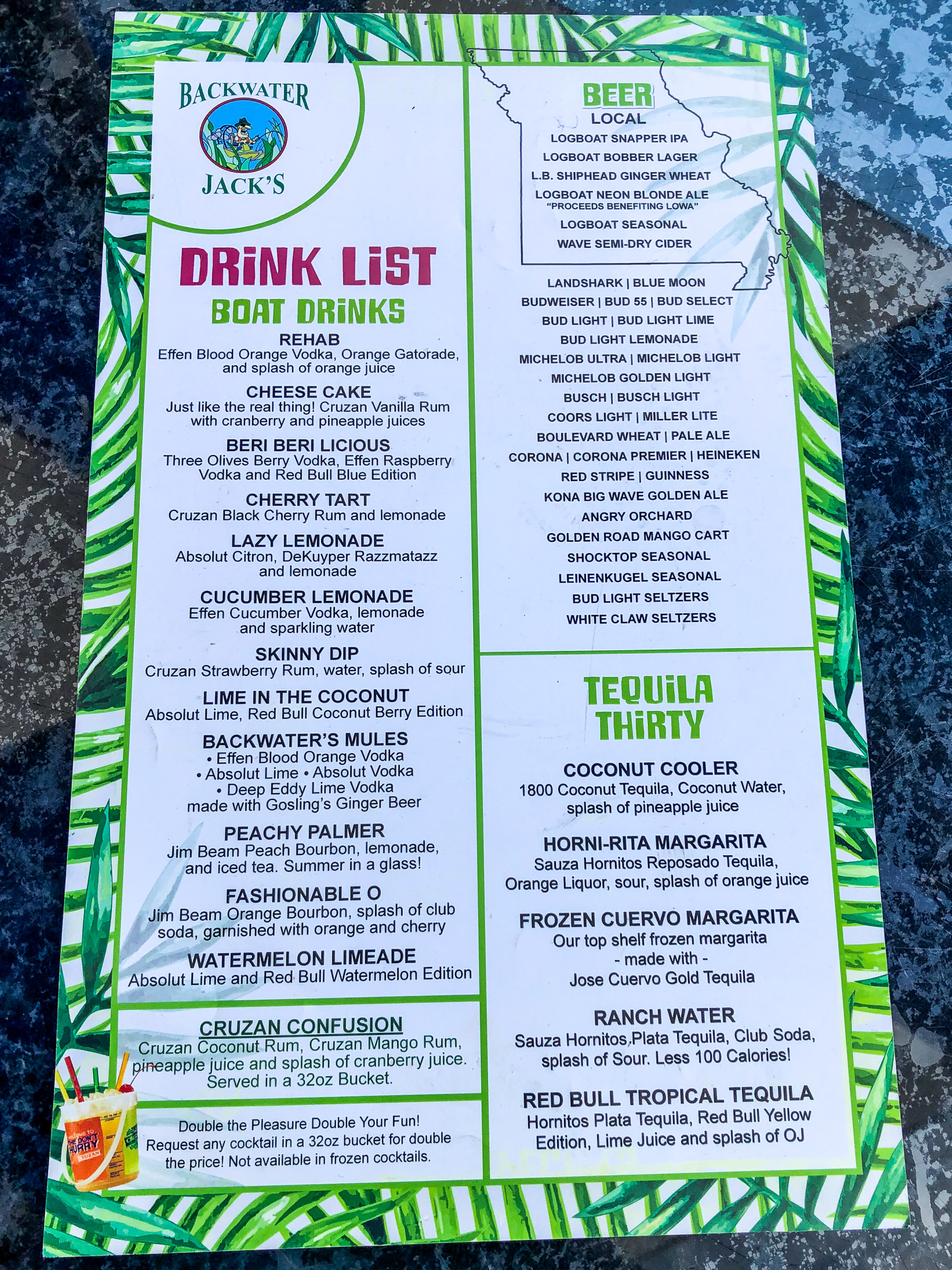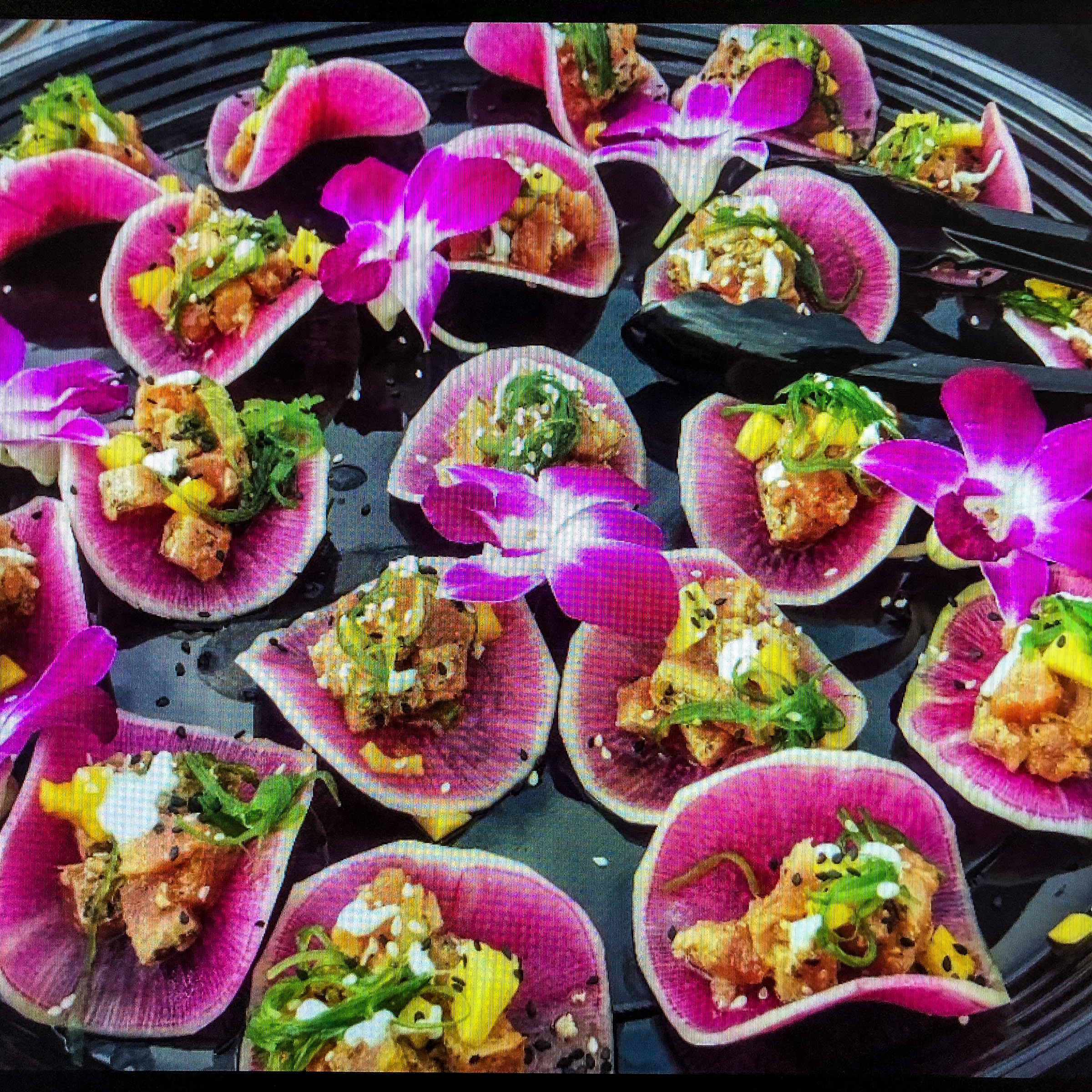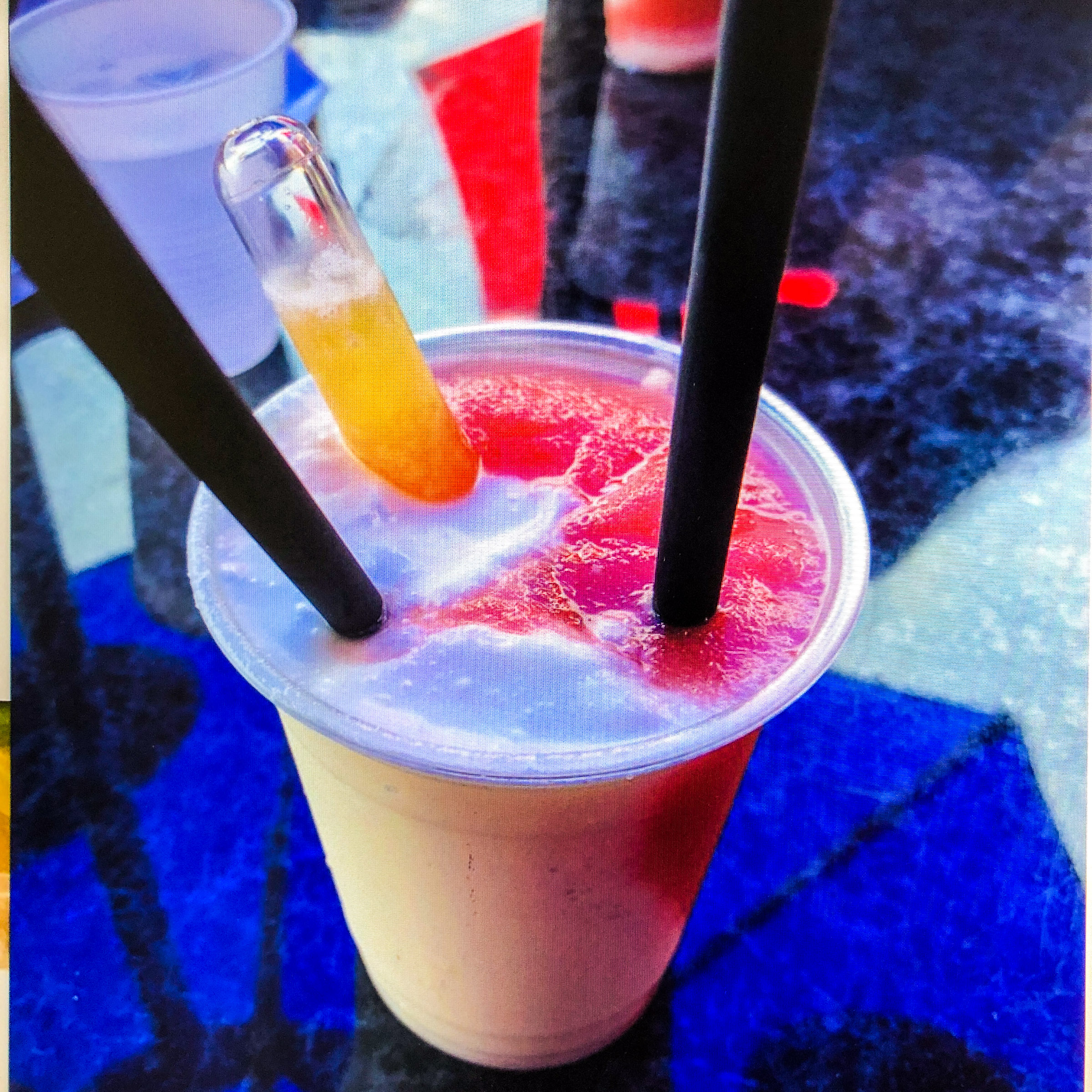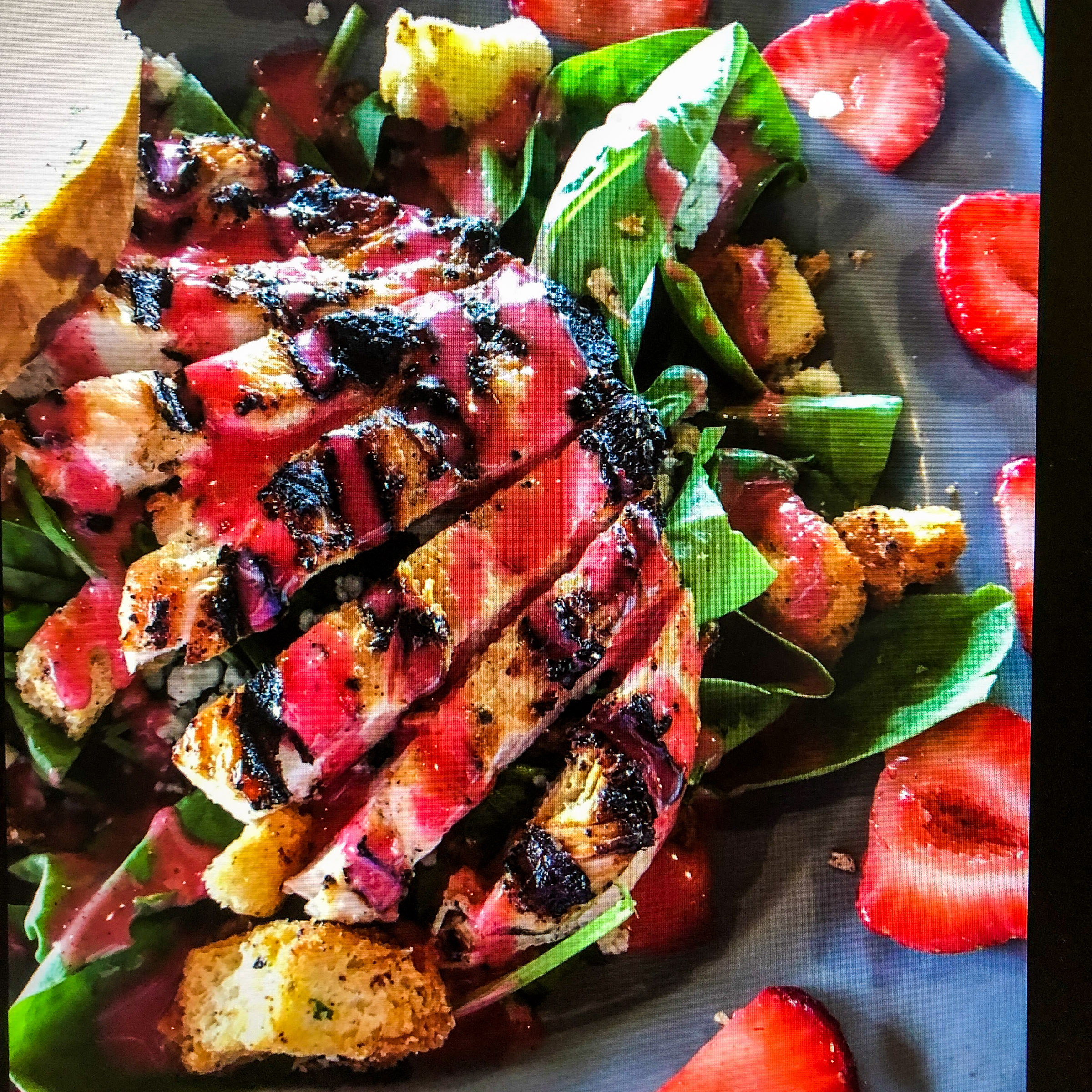 Dog Days Bar & Grill (19MM)
1232 Jeffries Road
Osage Beach, MO 65065
573-348-9797
Dogdays.ws
On the map since 1993, Dog Days Bar & Grill is that centrally located landmark at 19MM just west of Grand Glaize Bridge, famed for its huge portions and huger amounts of fun in the sun, including special spots for the tots. Yes indeed, the little kids get their own pool adjacent to the big kid body of water. Surely the pictures of this lakeside party paradise speak for themselves, but if there's any doubt, Dog Day's winning nominations from boating publications such as Powerboat Magazine should clear that up seeing it was voted: No. 1 Entertainment Spot; Top 10 in Performance Boating Watering Holes (around the country); and No. 1 Restaurant on the Water.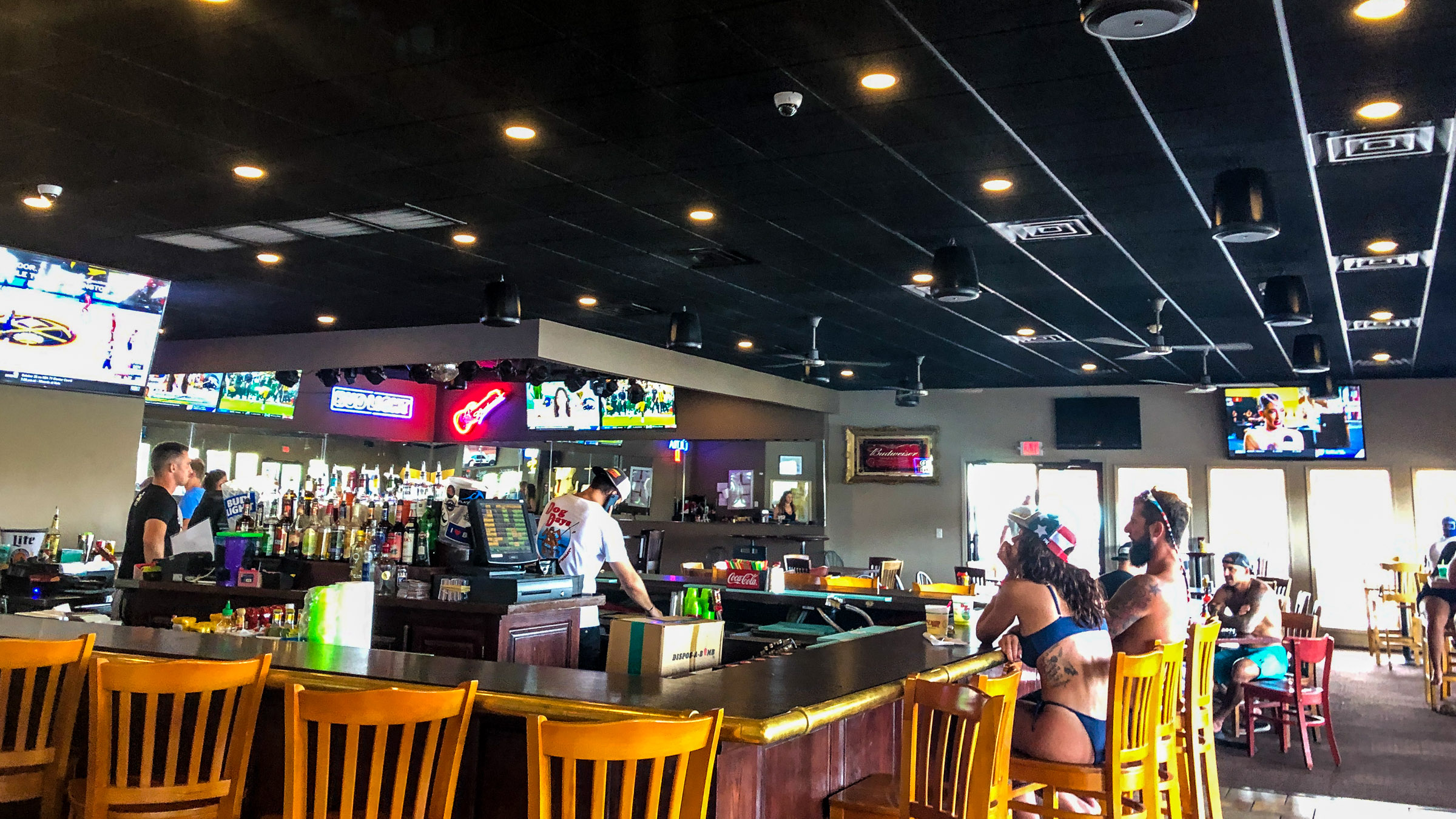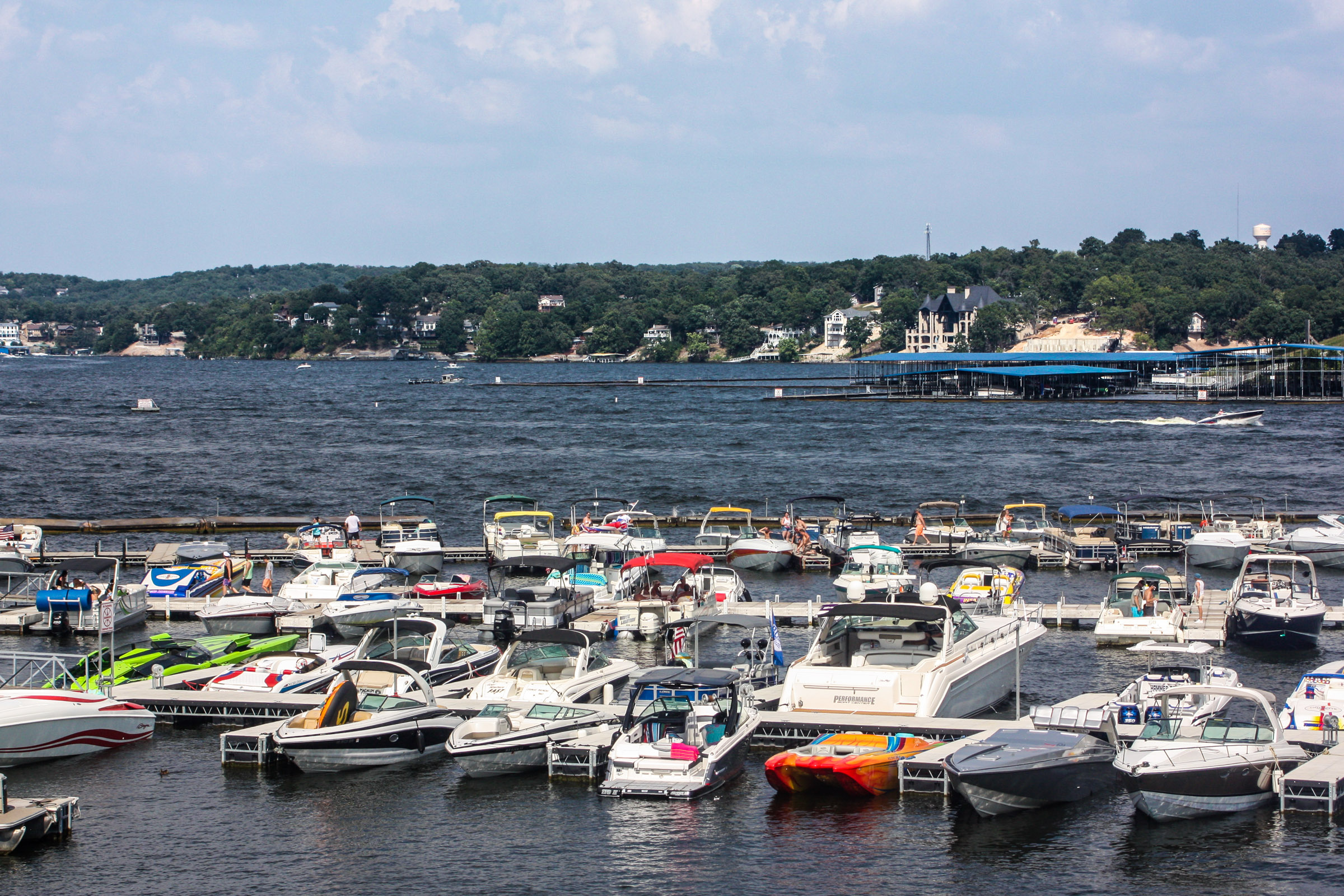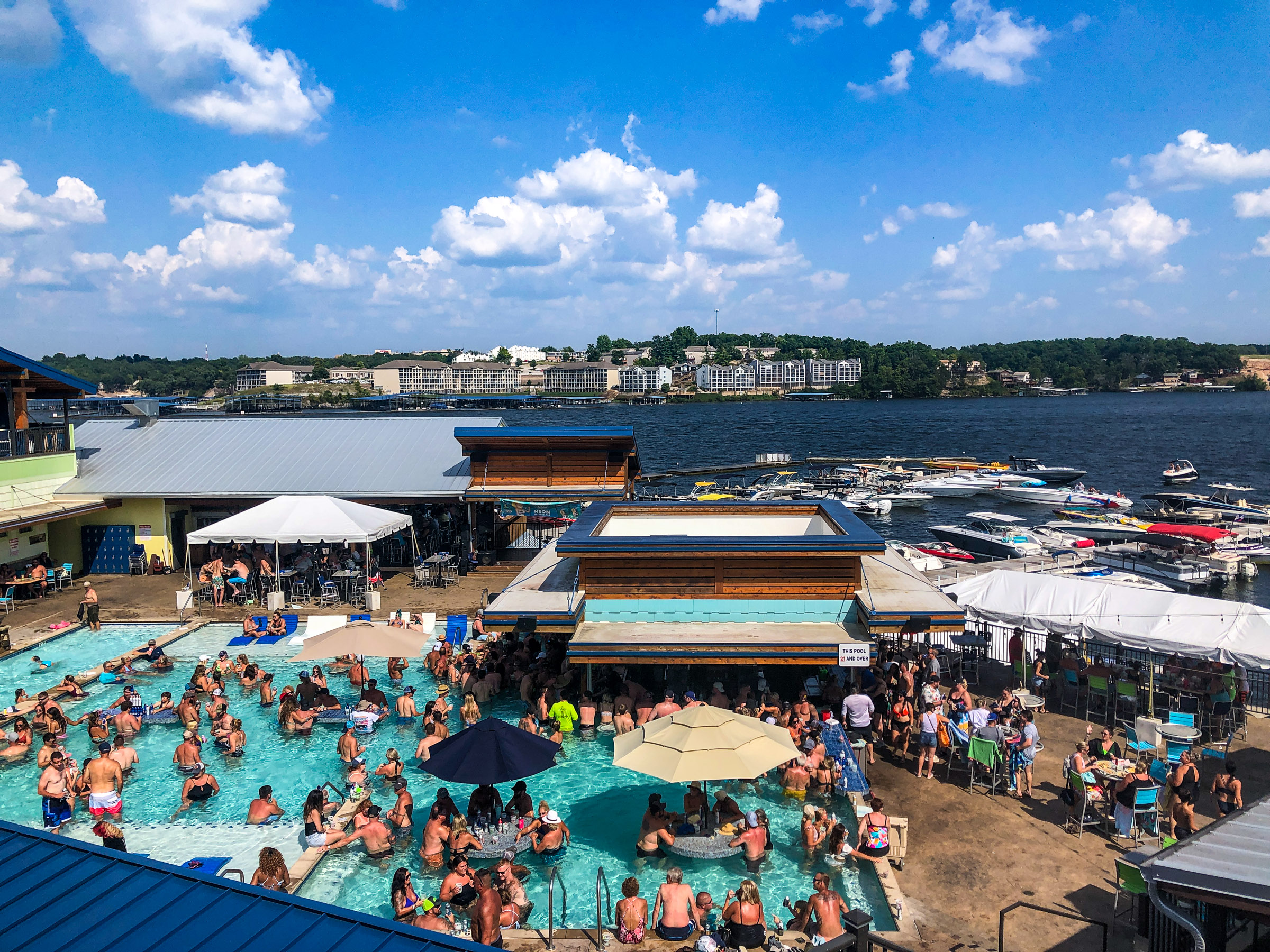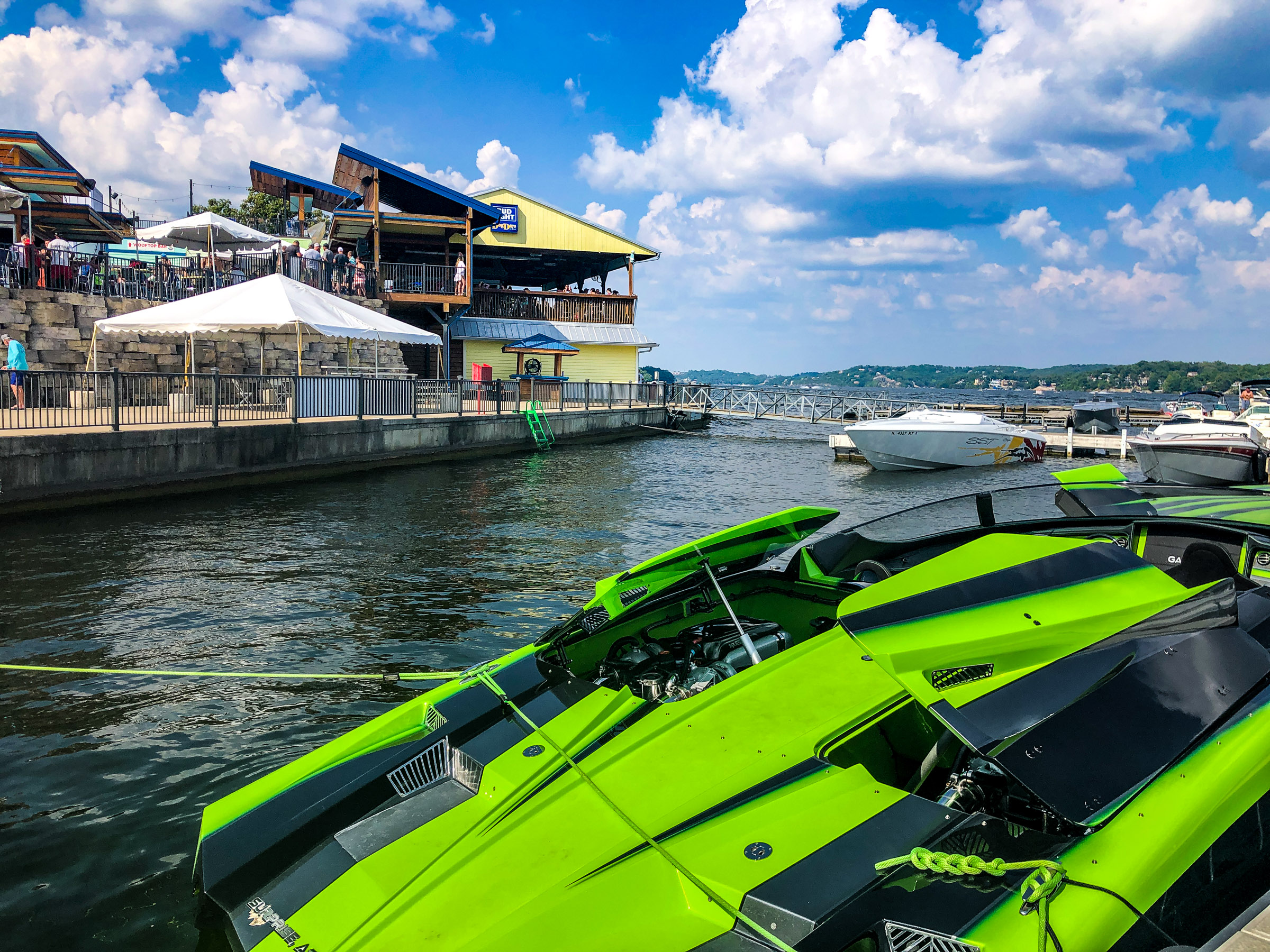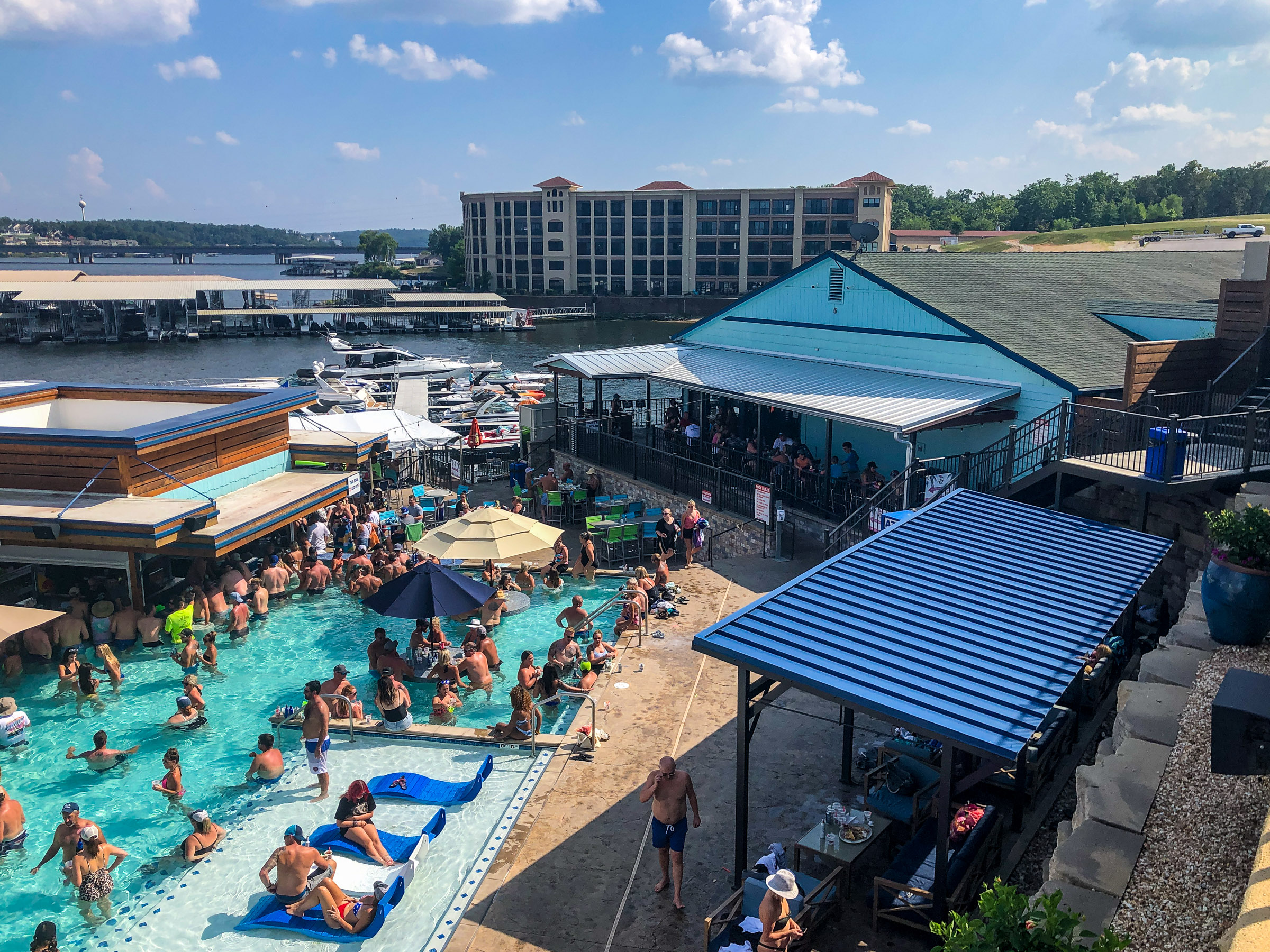 Berry delicious salads, wraps and vegan bowls will make the bikini wearers happy, as their meat and carb lovin' mates feast on BBQ burgers and rib eyes. Tacos of all types and nachos (especially the seafood ones) to match are two other largely popular plates giving the chipotle bacon turkey melt and shrimp and pasta entrees a bit of on-the-table competition. For guests not interested in a bucket of brewskis, liquid libations to combat the summer heat are many; the beverage menu includes its own Red Bull, skinny drink and mule cocktail section.
Live music and DJs, attentive service and the welcoming of furry leashed-up friends in the outside areas are three more reasons to pass on by. Dog Days Bar & Grill is ready for you daily from 11 a.m. onward and offers a plentiful amount of smooth no-wake dockage, in addition to an enormous parking lot up top for any asphalt cousins coming to join the party. The venue plays host to loads of events and contests guaranteeing you a dog gone good time, so be sure to check out the upcoming calendar to see what's in store before you visit. And speaking of stores, on the way out don't forget to grab some new duds at the souvenir shop counter.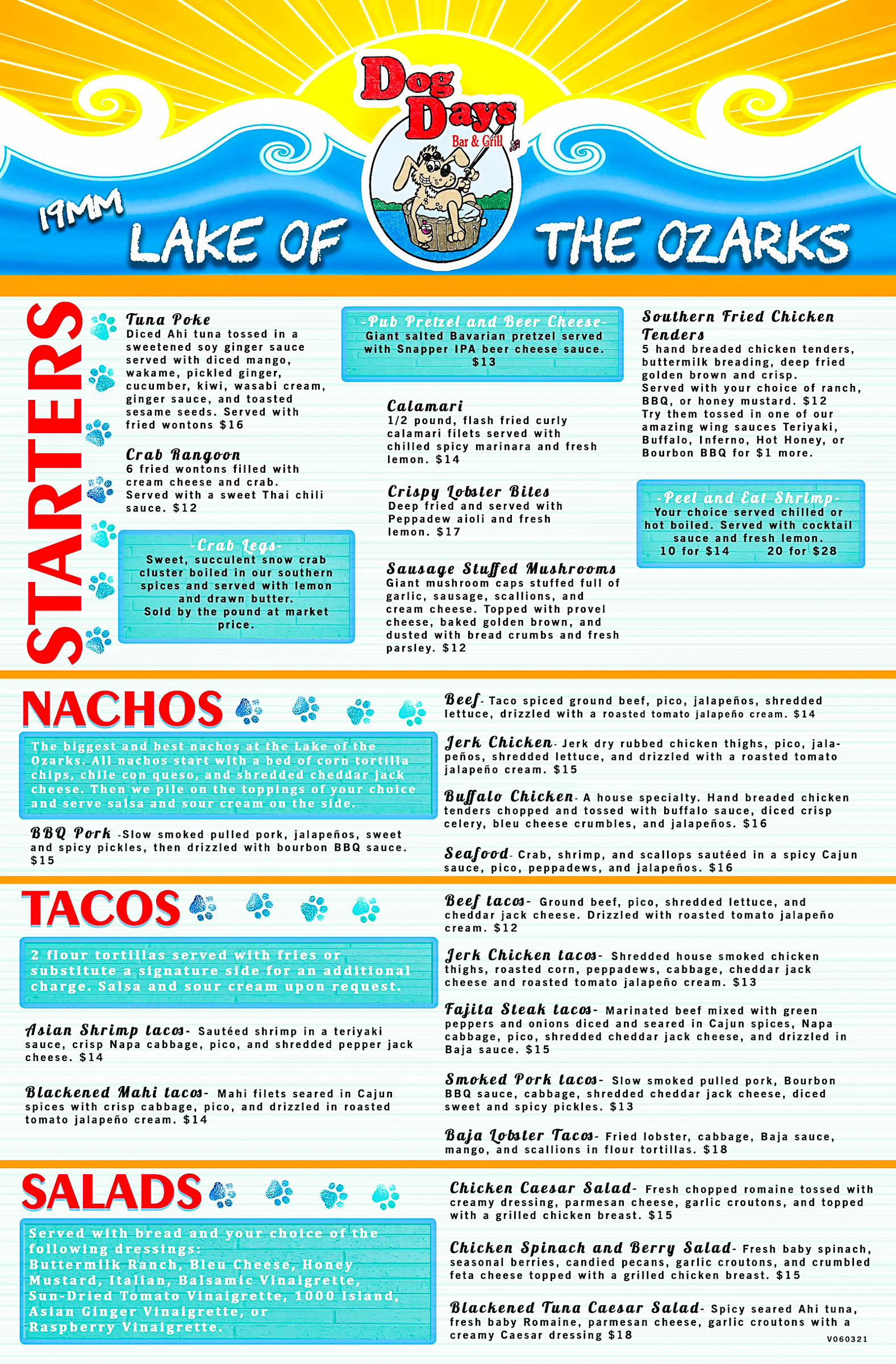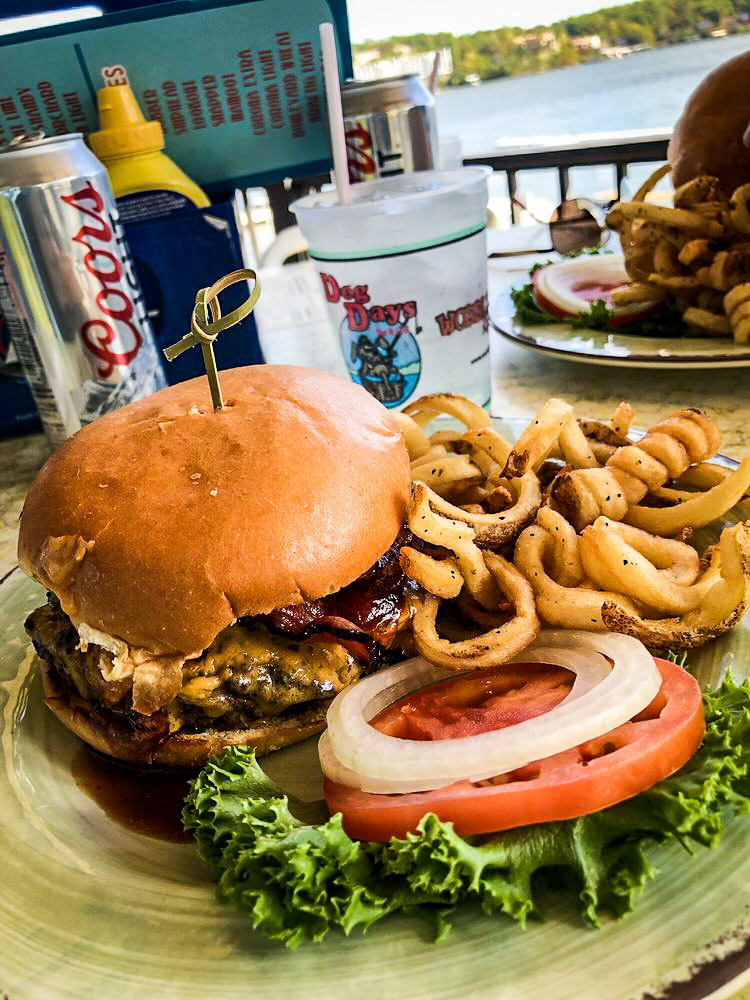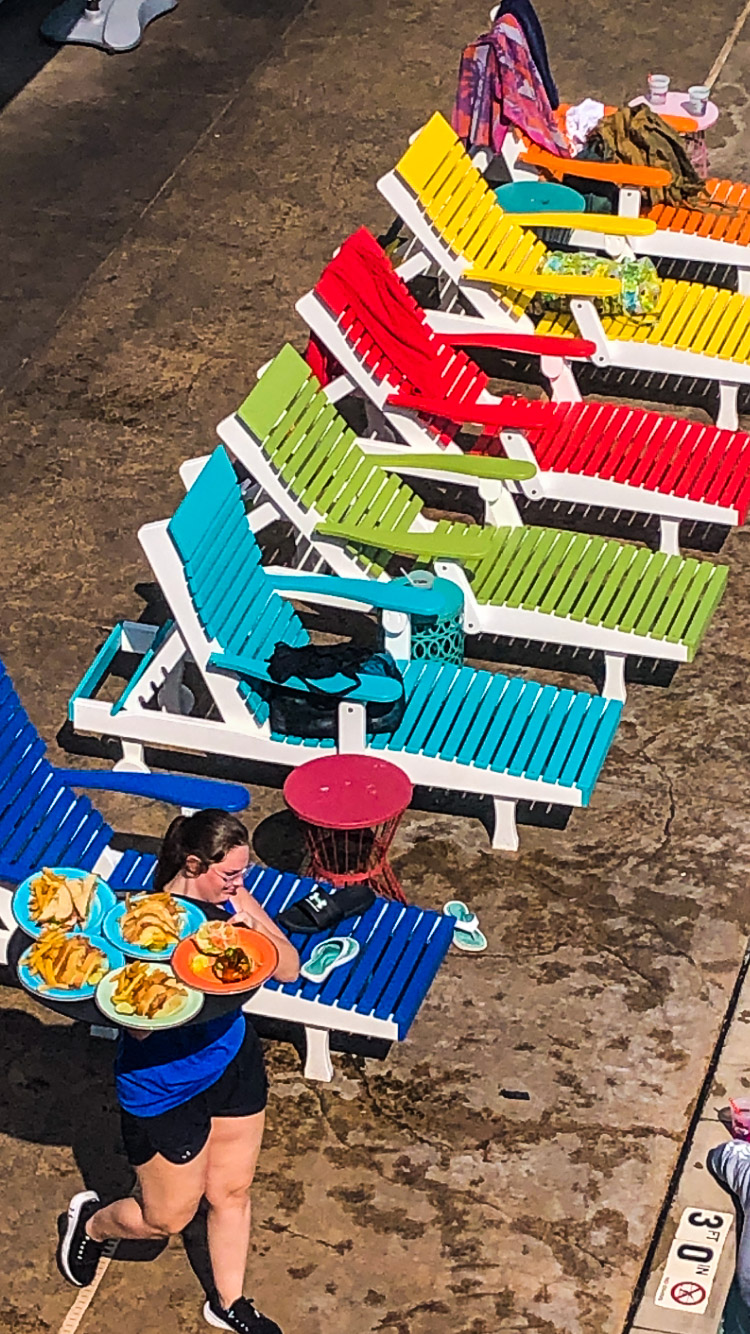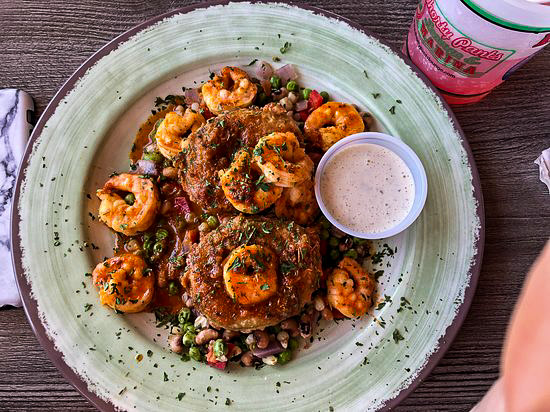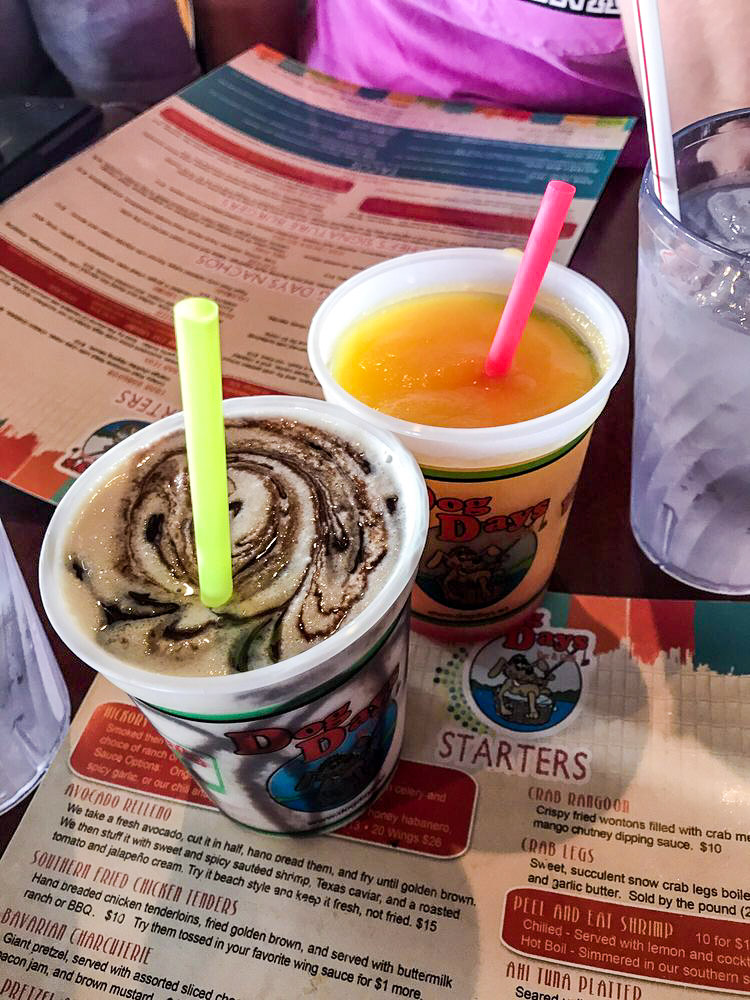 Redhead Lakeside Grill (21MM)
1700 Yacht Club Dr
Osage Beach, MO 65065
573-693-1525
Redheadlakesidegrill.com
No matter where in the world you're from, if you're a boating enthusiast bashing through Ozark waters, chances are you know the hopping, happening hot spot, Redhead Lakeside Grill, after all, it's attached to the marine metropolis Performance Boat Center. Stepping off your stern and up the steps to Redhead's kid-friendly pool patio, before even eating, it's easy to understand why the venue has walked away with the Best Waterfront Dining award three years in a row just from its cheery welcoming vibe and brilliant view of the endless rows of eye-watering hardware, in what's considered to be a more toned-down area of the lake.
Redhead Lakeside Grill clinches customer complements for its American-fare menu staples such as the Caribbean jerk tacos, lobster mac and cheese, and red-anchor indicated favorite performance sandwich. The brick oven pizzas have been hailed a piece of art by many a satisfied connoisseur, crediting the crusts and toppings as the two major influences validating their votes. On the opposite end of the spectrum, healthy alternatives include salads, shrimp ceviche, fish tacos and the tempting turkey burger.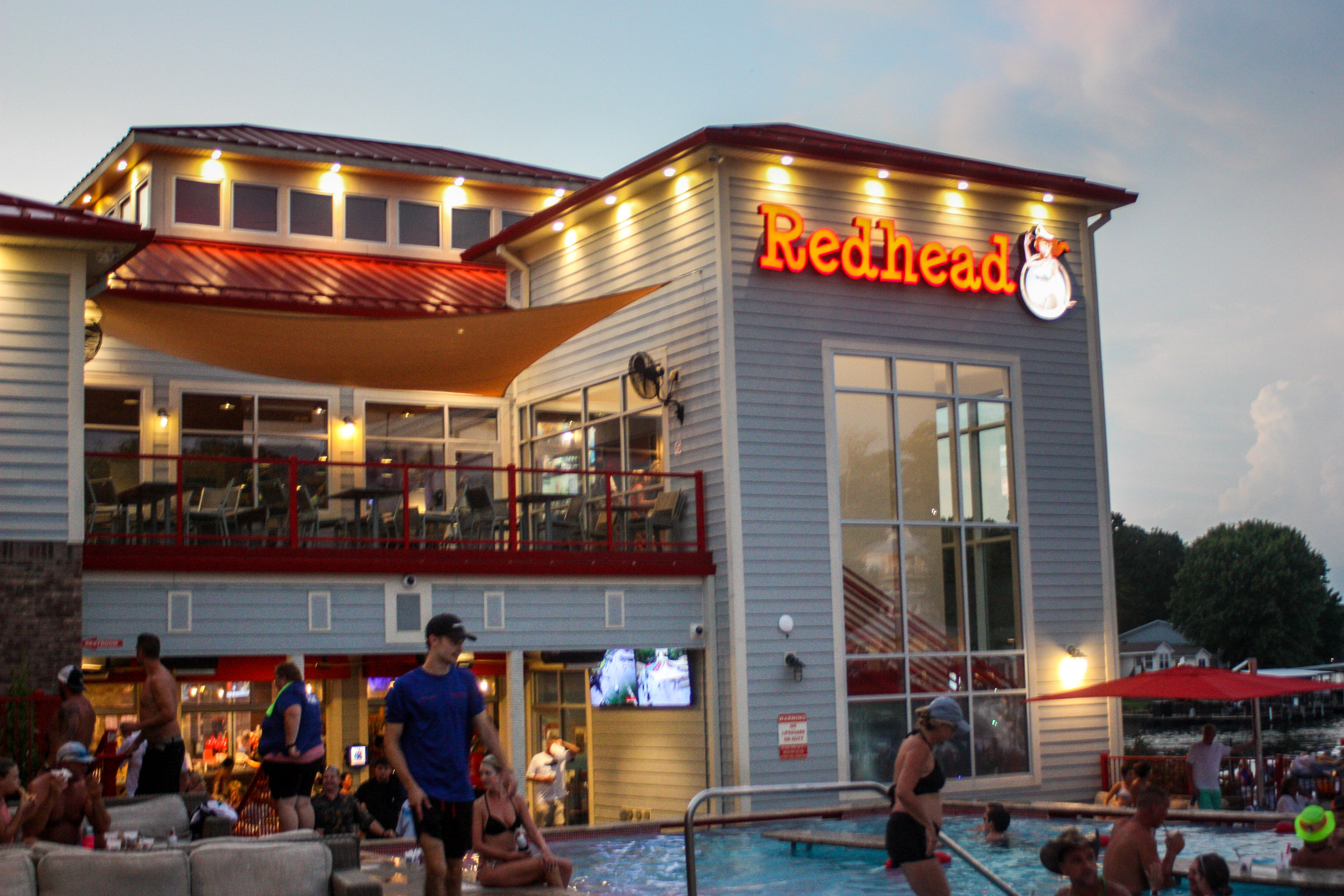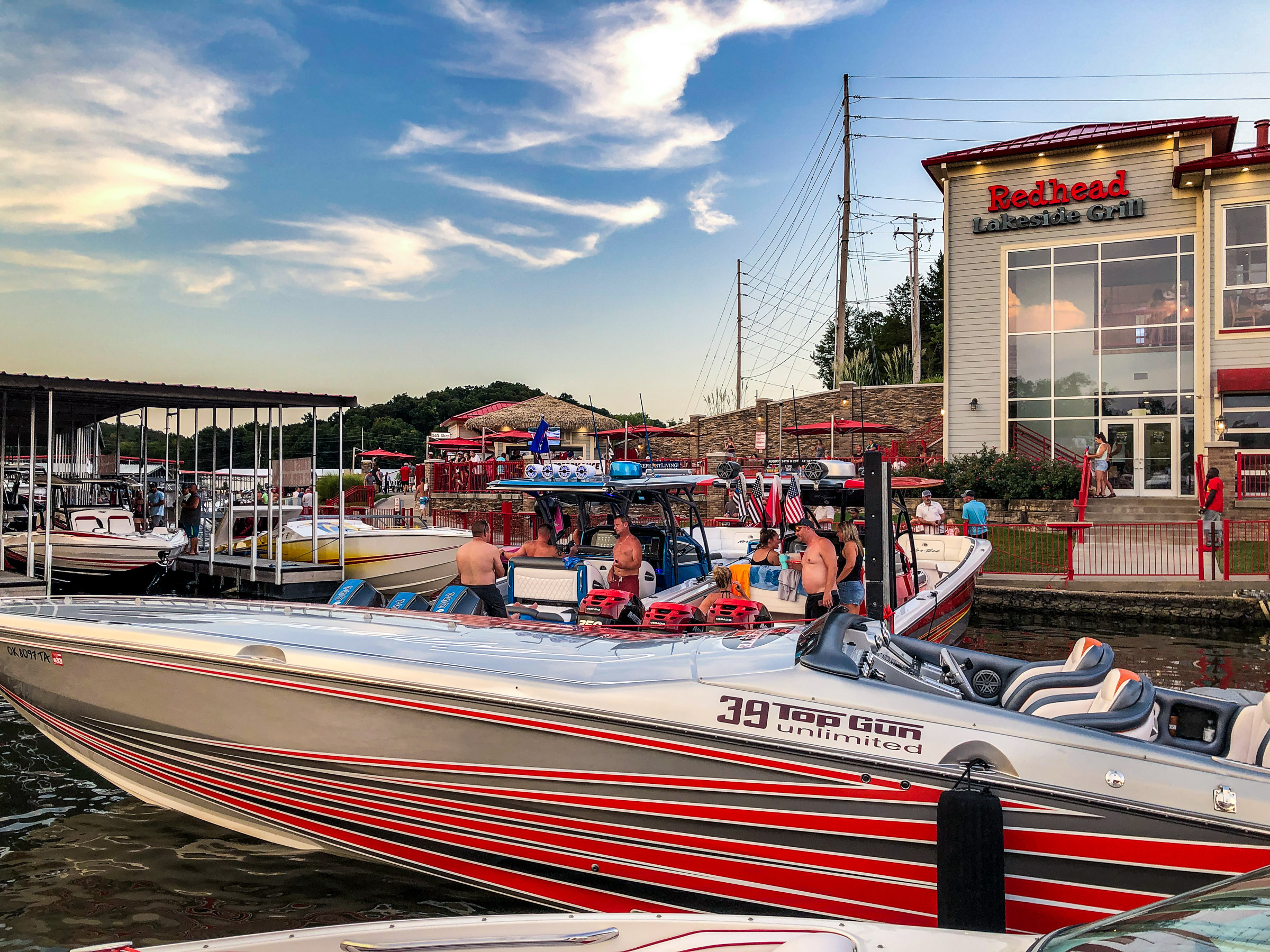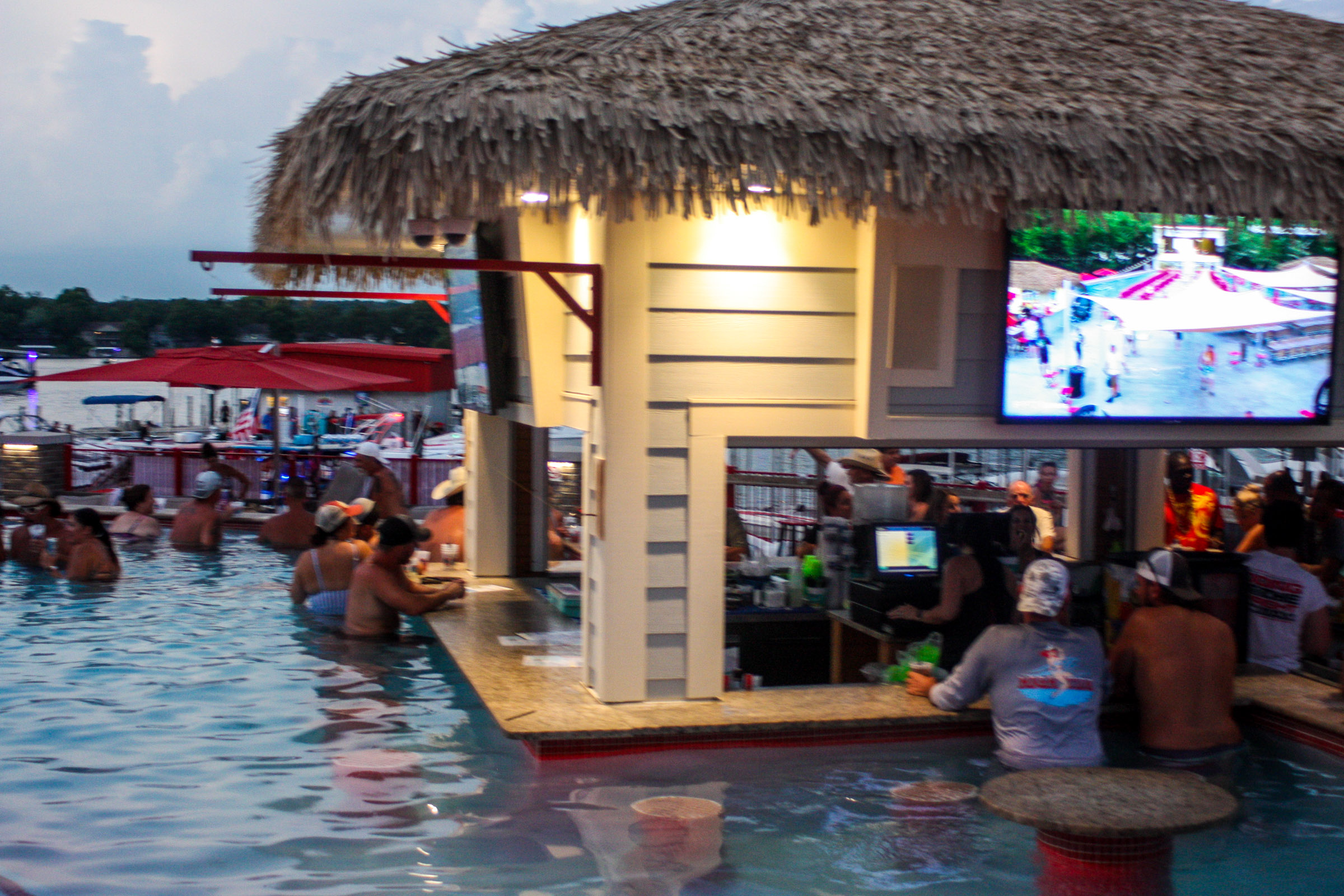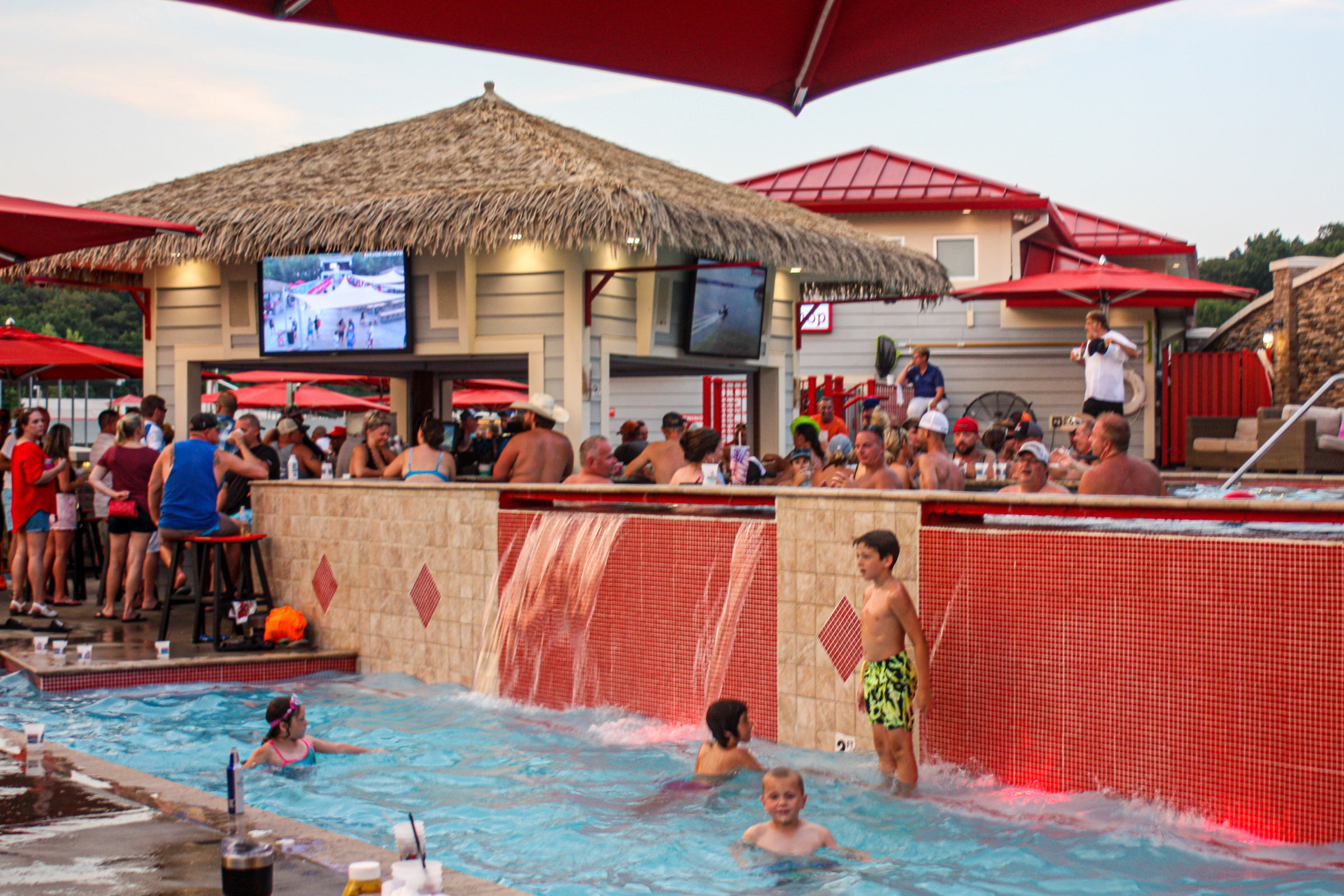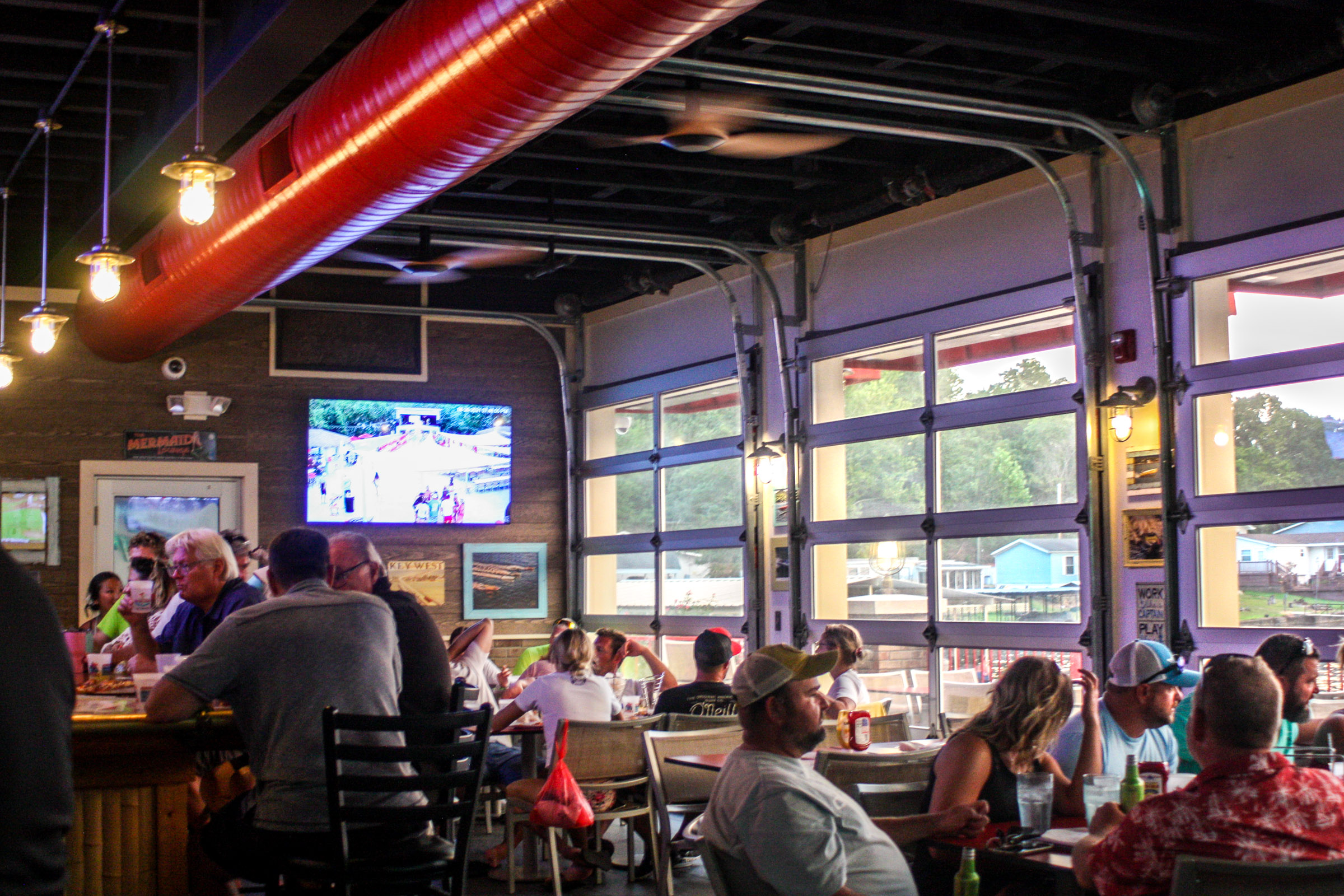 The waterfall is not the only fluid flowing from the pool area, just as Backwater Jacks, Dog Days and almost every lakeside locale, amazing concoctions are poured at Redhead's swim-up bar like the "dessert in a cup" strawberry shortcake frozen blend and mango tango martini. Guests with a true dessert tooth should however opt for the blueberry bread pudding. Happy hour kicks off at 3 p.m. and runs to 6 p.m., and while I didn't get the exact tally, in addition to the outdoor flatscreens, there's multiple indoor TVs to satisfy any sports buff in need of catching that crucial goal or touchdown. And if your team is not the victor, take a walk around and check out the offshore racing renderings on the walls near the restrooms to cheer up.
Surprise! A few steps up the hill the forbidden waters of High Tide await. Often newcomers (like me) are not aware of the adult-only area, which is frequently filled with many pairs of "twins hanging out." Don't want to walk up? Take the shuttle, that's why it's there. Smiling servers, happy-to-be-there bartenders and a spot-on security staff will keep you and your crew coming back!