Story and select photos by DinaRella / Professional photos courtesy of Billy Frenz and NPBA
Thanks to Billy Frenz and the National Powerboat Association (NPBA), Guy LaMotta's Port Washington, Long Island, enclave felt a little like an APBA racer meeting from the late 70s or 80s with so many speedboat savants re-united in the same room. Frenz, a fellow racer himself from the throttleman's seat of Hot Shot and Outrageous, coordinated the August 21st affair to recognize the special group of go-fast gurus for standing out over the years in a multitude of ways – not only as revered offshore combatant and frontrunners at the Gateway Powerboat Regattas and NPBA events, but more importantly, by continually leading the way… as movers and shakers in the marine industry!
Below is the list of the celebrated legends, however not all were present due to Sunday morning's predicted Hurricane Henri landfall touchdown, as well as, other unforeseen circumstances. Unfortunately, Guy LaMotta, the establishment host and notable veteran racer from the cockpit of the Dry Martini Magnum and Cigarette, had also fallen ill and was hospitalized.  Our team at luxurycenterconsoles.com wishes him a full recovery.
 The Celebrated Legends
Stu Hayim, John D'Elia, Pete Aitkin, Chris Lavin, Stan Pike, J.D. D'Elia, Tom Akoury, Bob Idoni, Larry Smith, Sal Sciandra, Joe Castellano, Pete Mazzo, John Coen, Guy LaMotta, Peter Meyer, Vin Rifice, Johnny O'Loughlin, Jimmy MacIntyre, Mike Alesse, Tom and Wes Abraham, Ronnie Barrette, Joe Cibellis, Joe Latona, Charlie McCarthy, Joe DeFusco, Kurt Berger, Johnny Laforte, Lindsey Pirie, Steve Schoderer, Bob Esposito, Joe Impresscia, Reggie Fountain, Jason Saris, Chris Cestaro, Rudy DiPietro, Tommy Caruso, Matthew Gordon, Ed Dawson, Rolf Papke, Joe Sgro (RIP), Gino Montrone (RIP)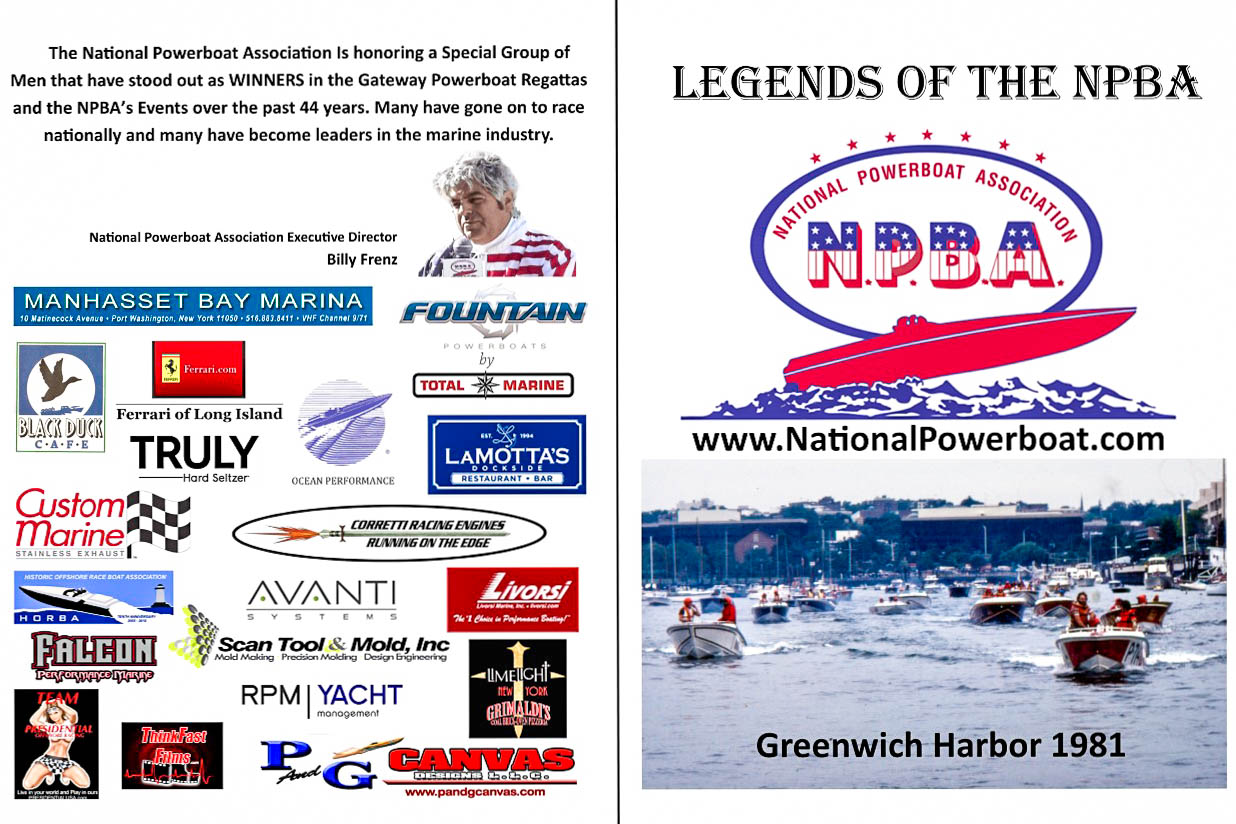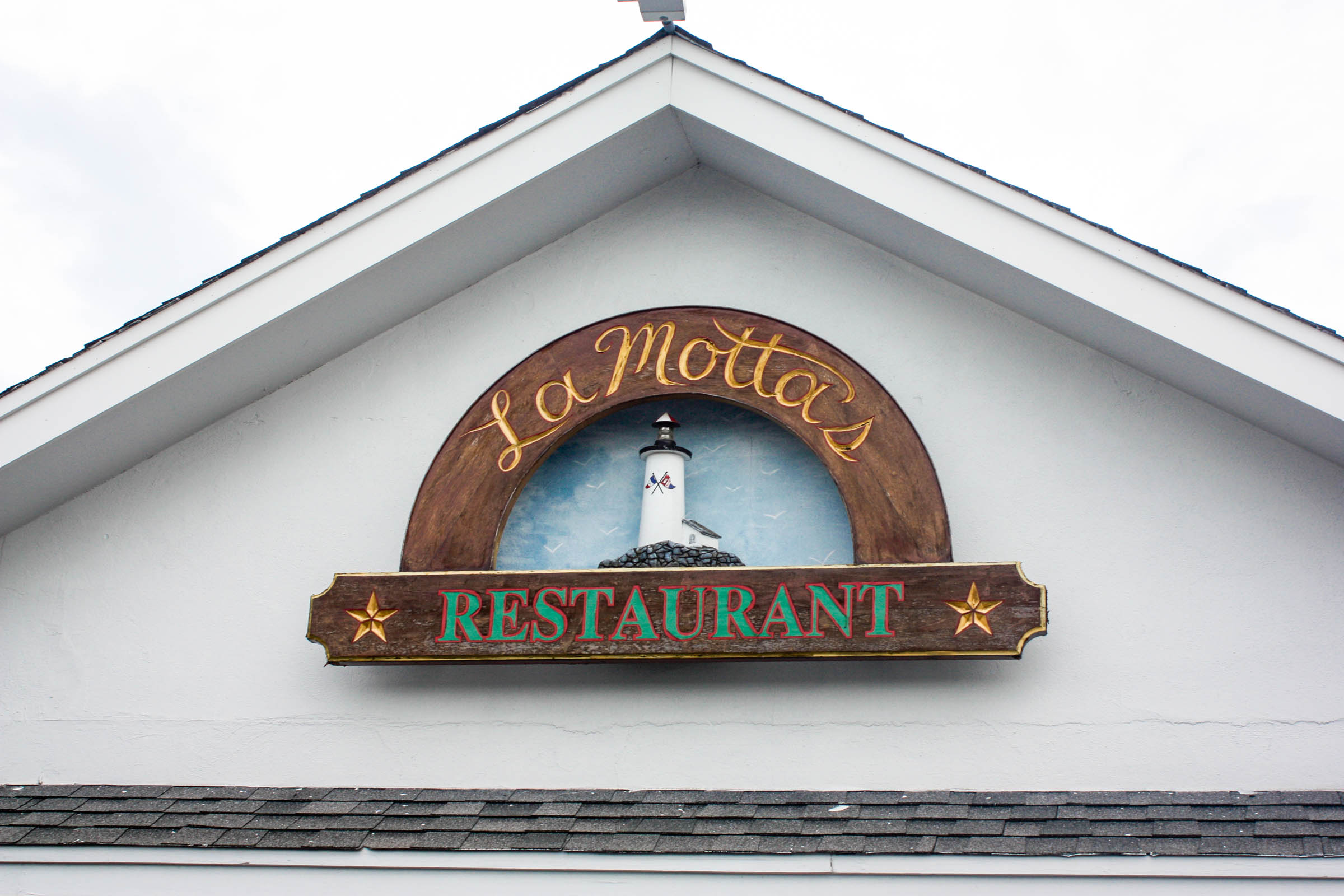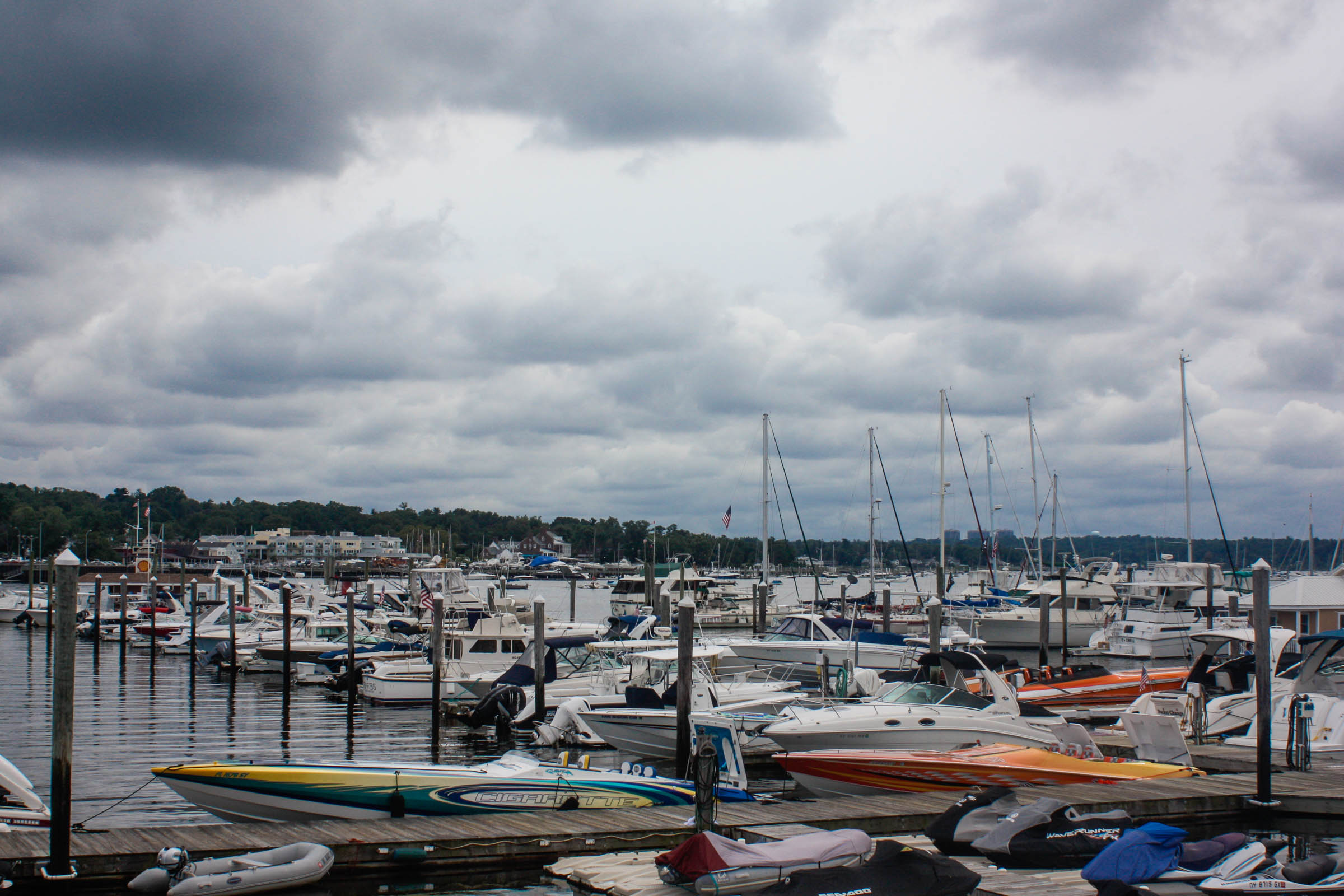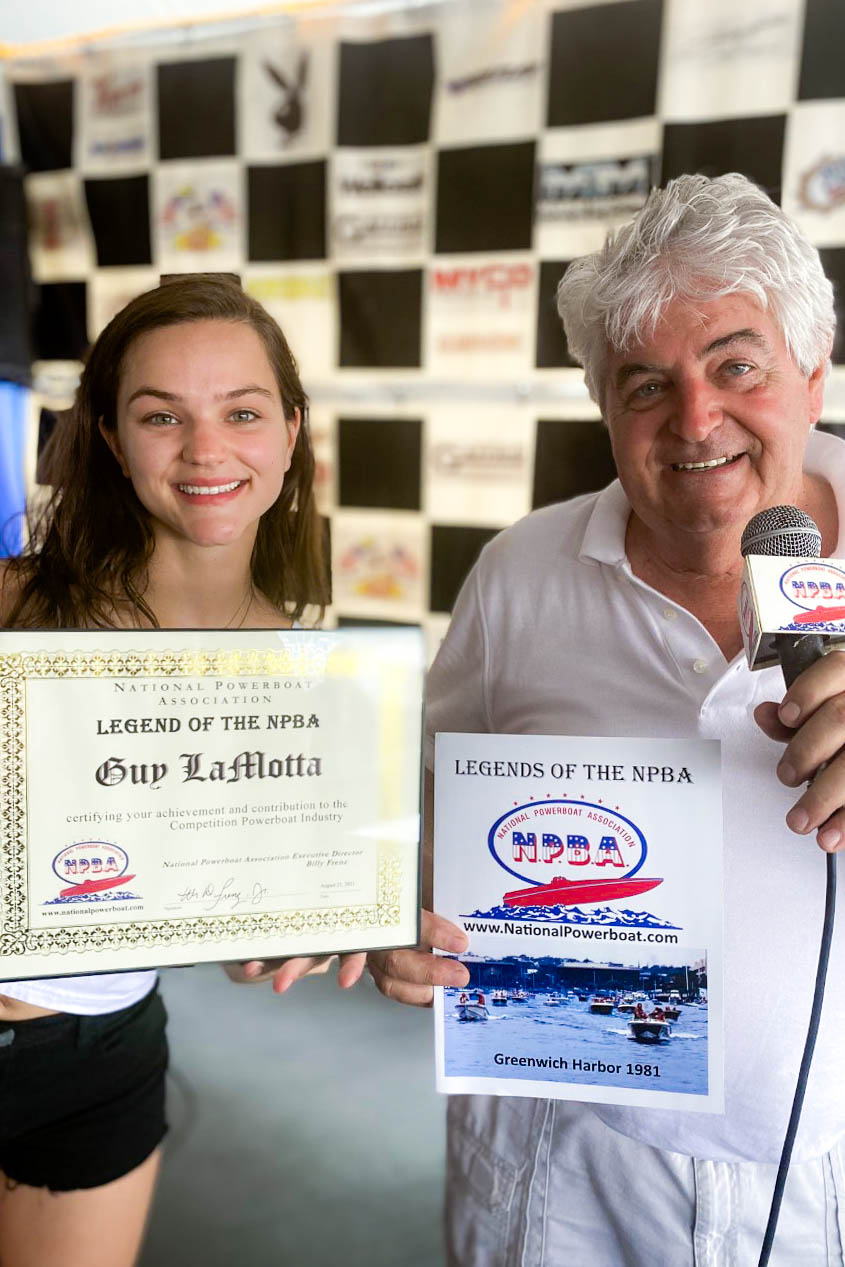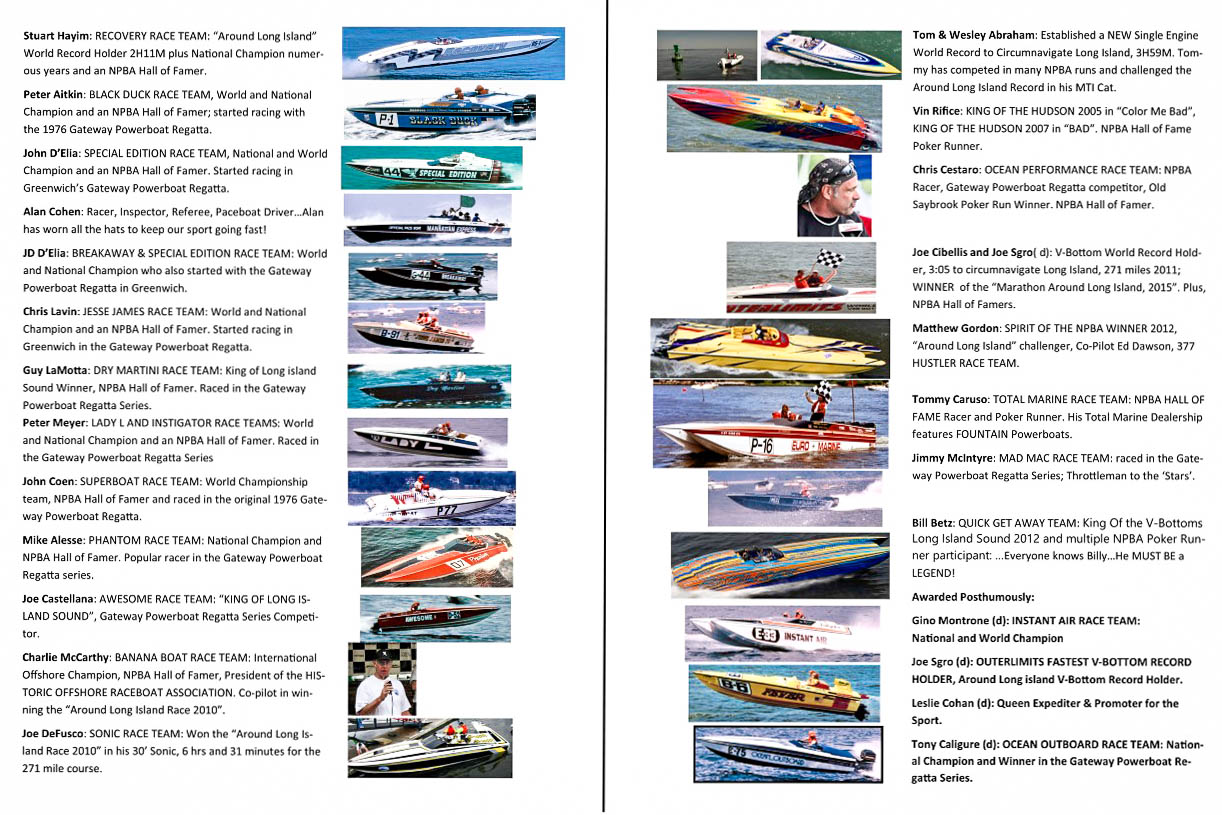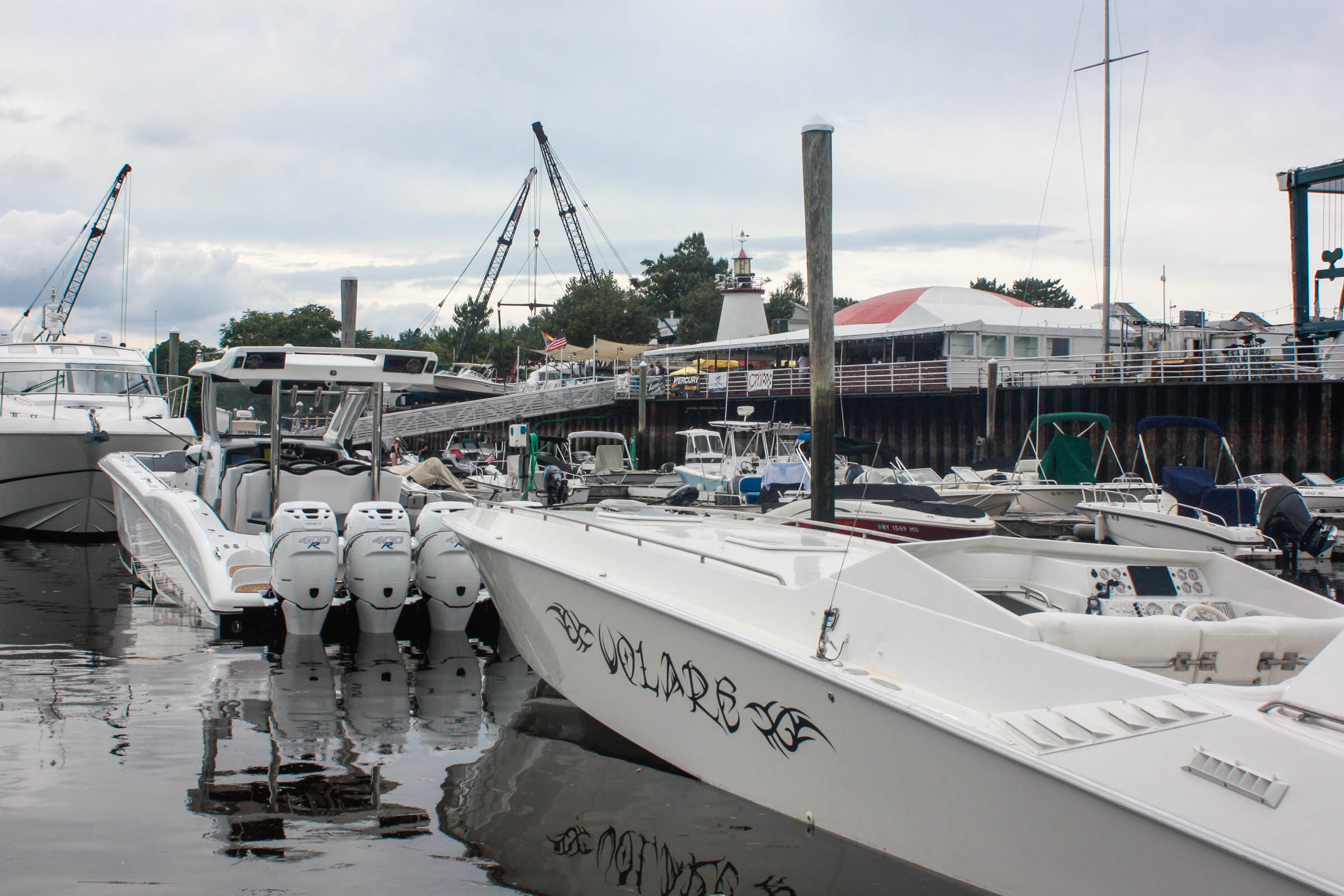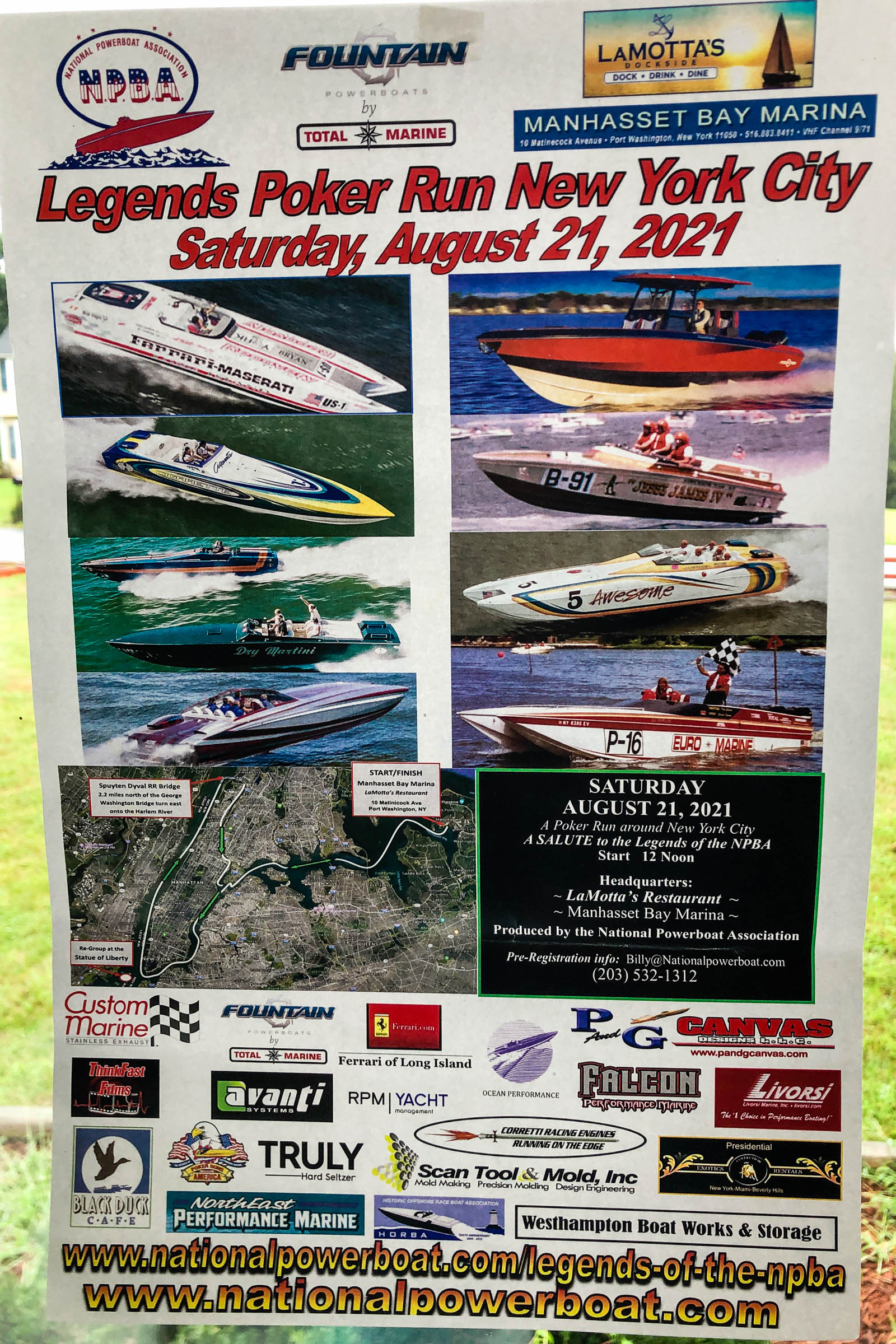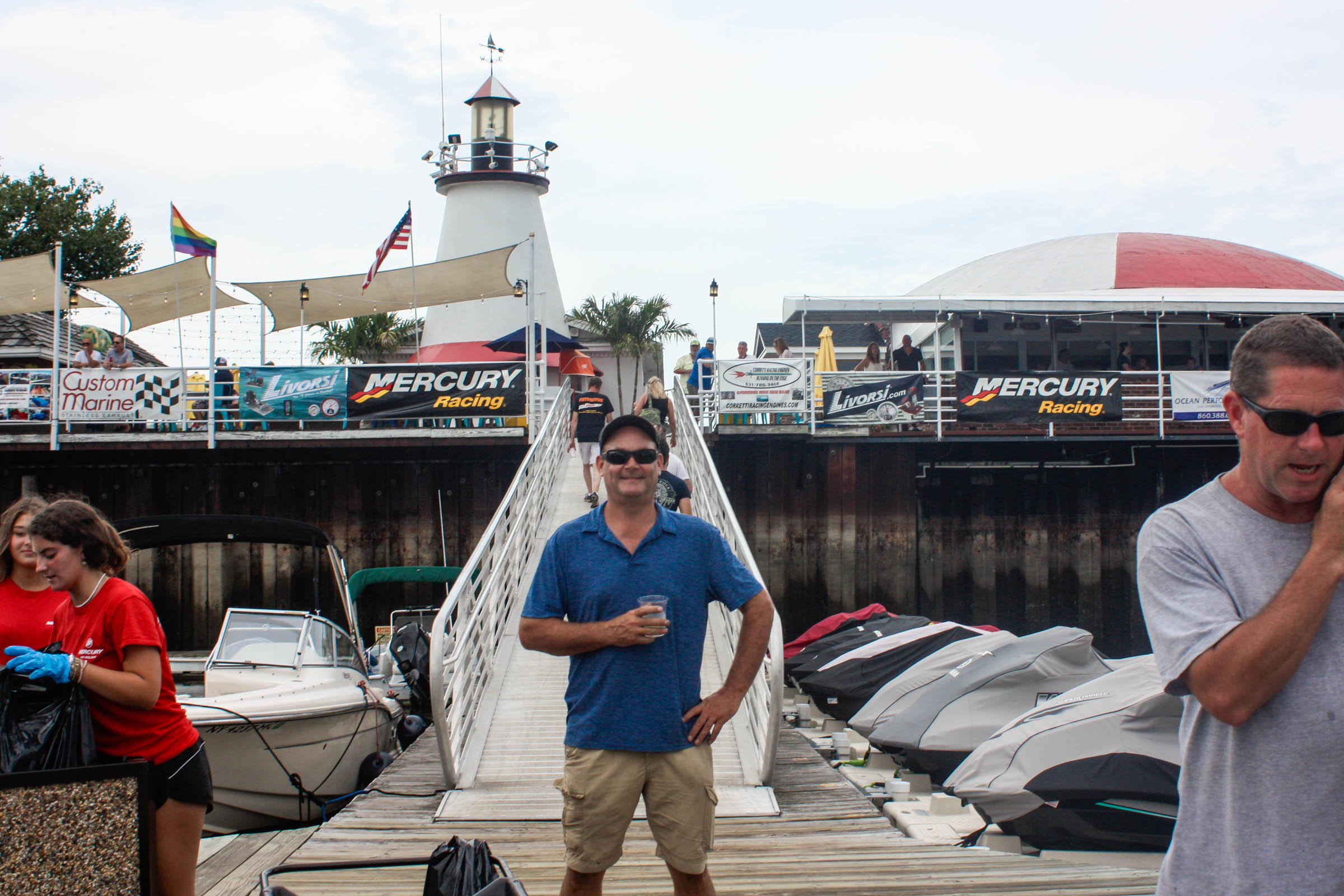 Prior to awarding the achievements, to nautically salute the legends 25-plus powerboats packed with adrenalized pilots and posses tore up a 65-mile stretch ripping around New York City.  The tantalizing horde of dialed-in hardware storming down the Hudson included a taste of everything from Sam Lagasso in his outrageous orange and black 47-footer Fountain sporting 1550s under the hatches, to Mike Alesse in his all-white 30' Chris Cat with carbureted 500s, to Vinny Winoski and crew in his 34' Bronx Phantom. A Sunseeker Super Hawk piloted by Tony Prescina and a pair of 42-footer Cigarettes Double Down and X-Factor were also amid the myriad of manufacturers lighting up the sunshine deficient rendezvous made up of: Baja, Donzi, Doug Wright, Formula, MTI, Scarab, Skater, Sunsation and Sutphen.
Pre-hurricane conditions shook up the conventional slop and chop of the snotty New York waterways during the fun run, only further fueled by the arrival of a full, but also Blue Moon which did its part ramping up the already unruly rollers. And as if Mother Nature didn't cause enough havoc with its current state of aquatic affairs, dodging a physical body or two was also on the agenda, thanks to a group of swimmers taking a summer dip in the river. But not to worry, each was shadowed by a safety canoe.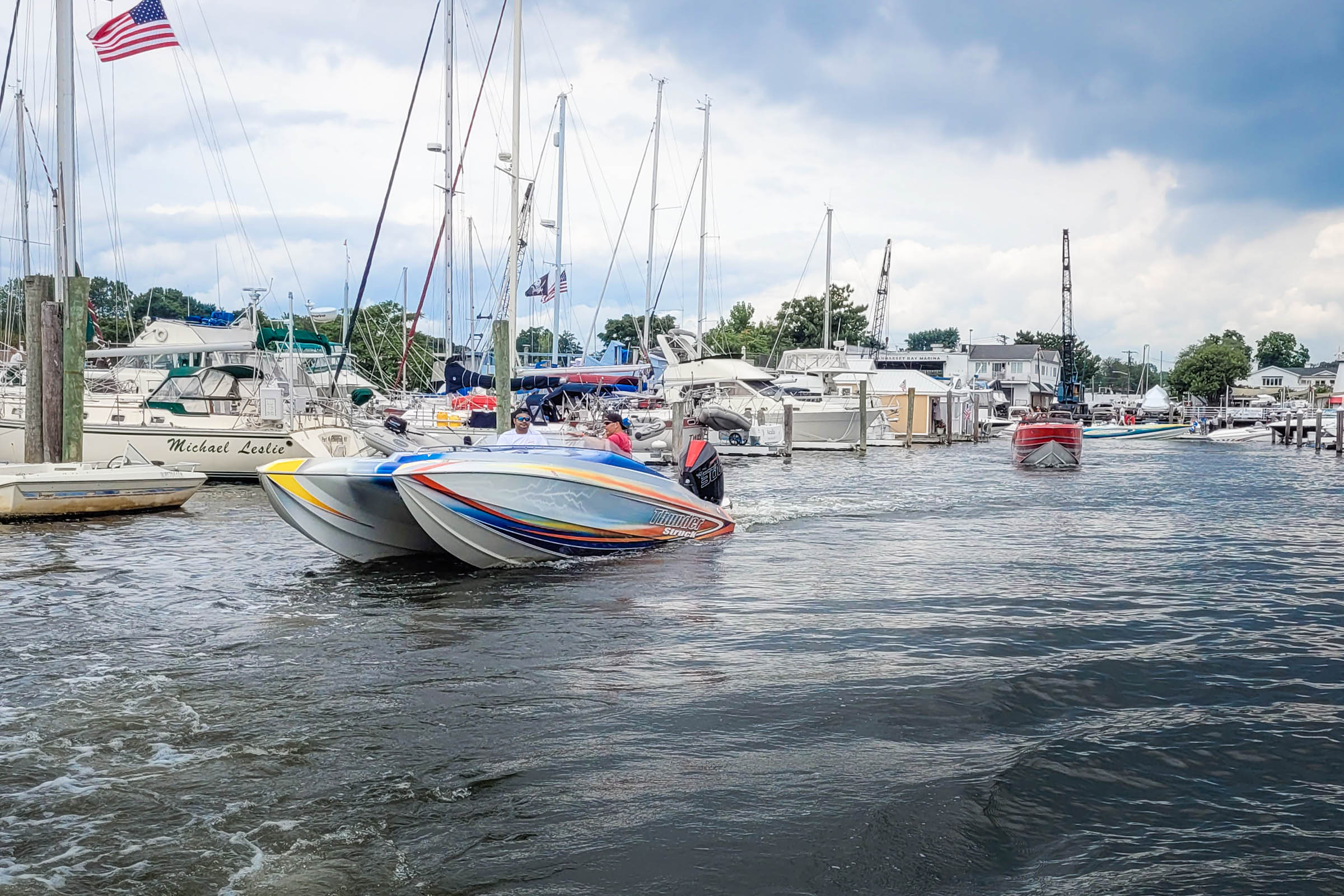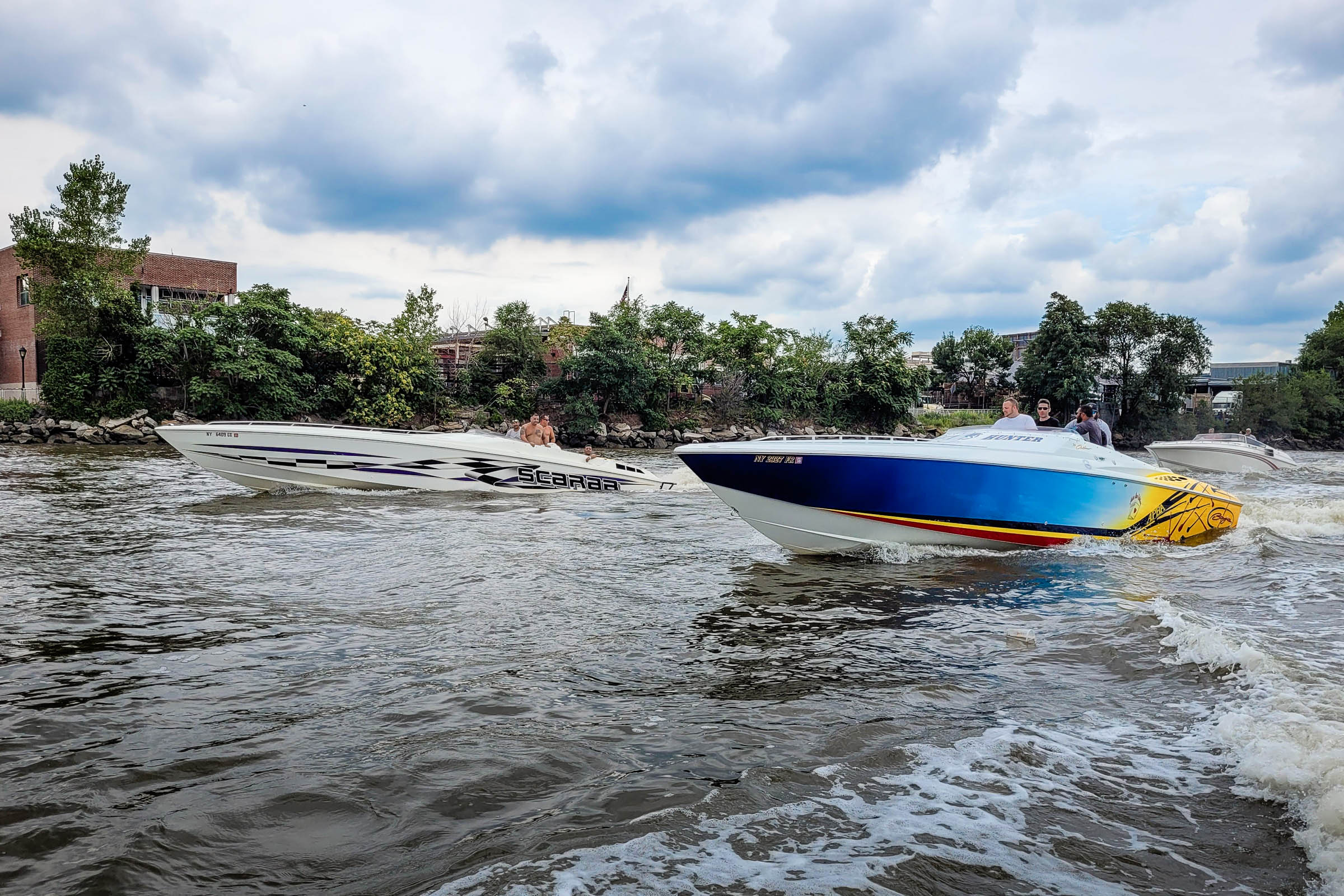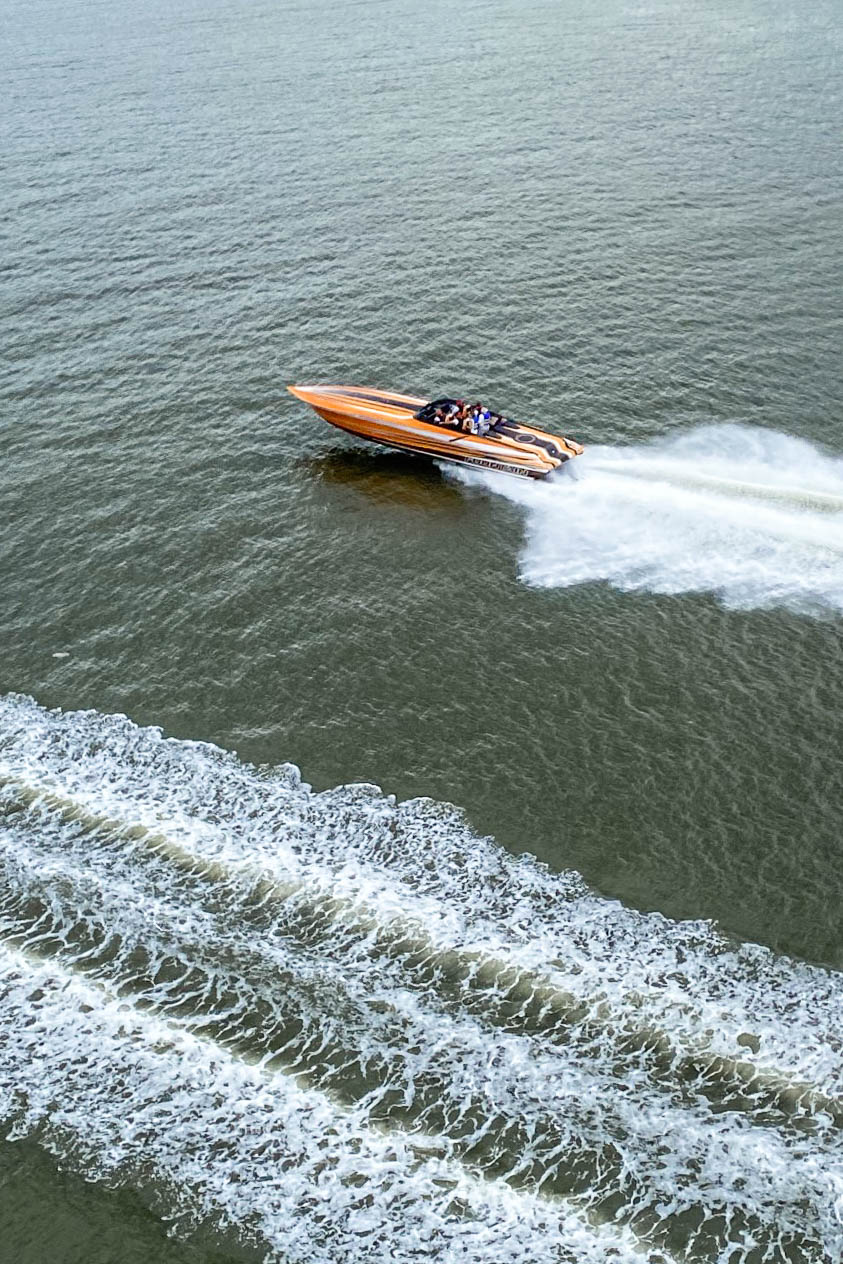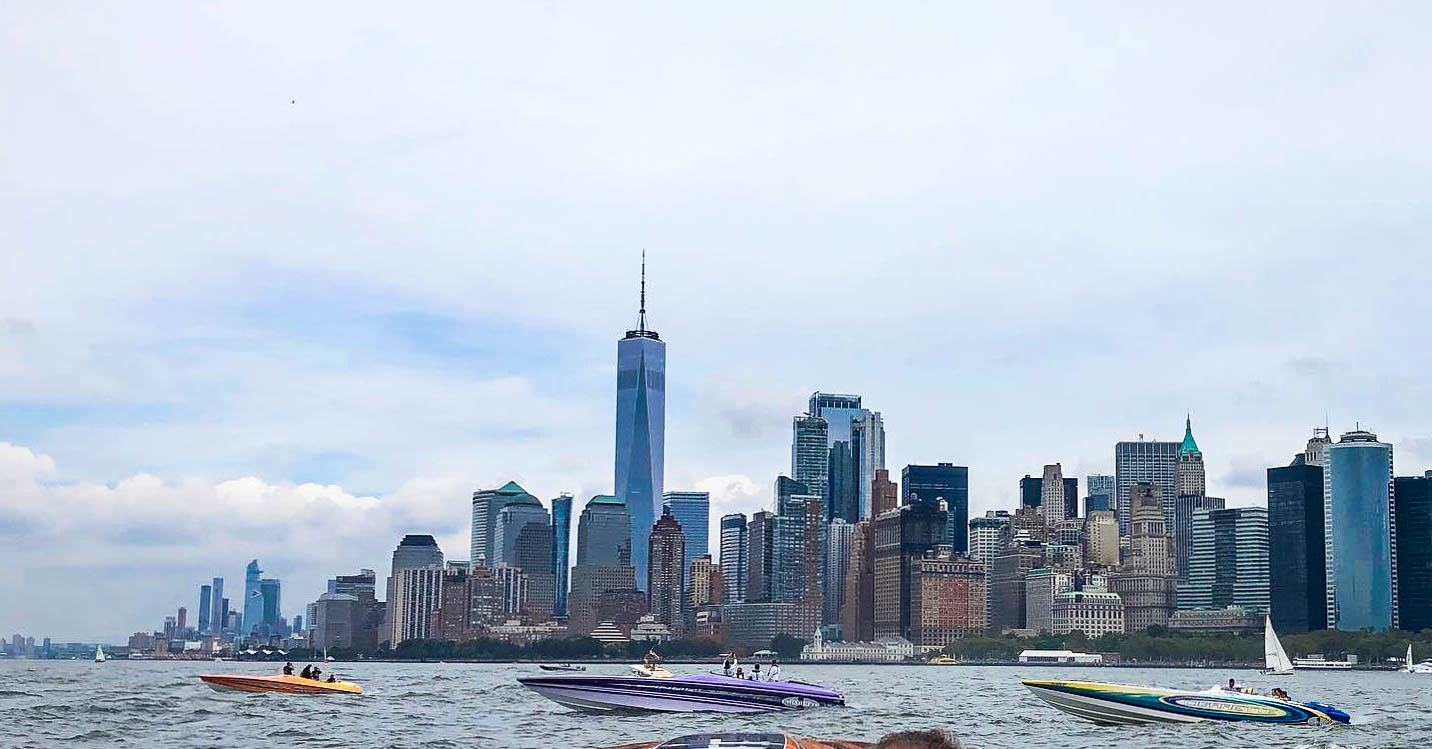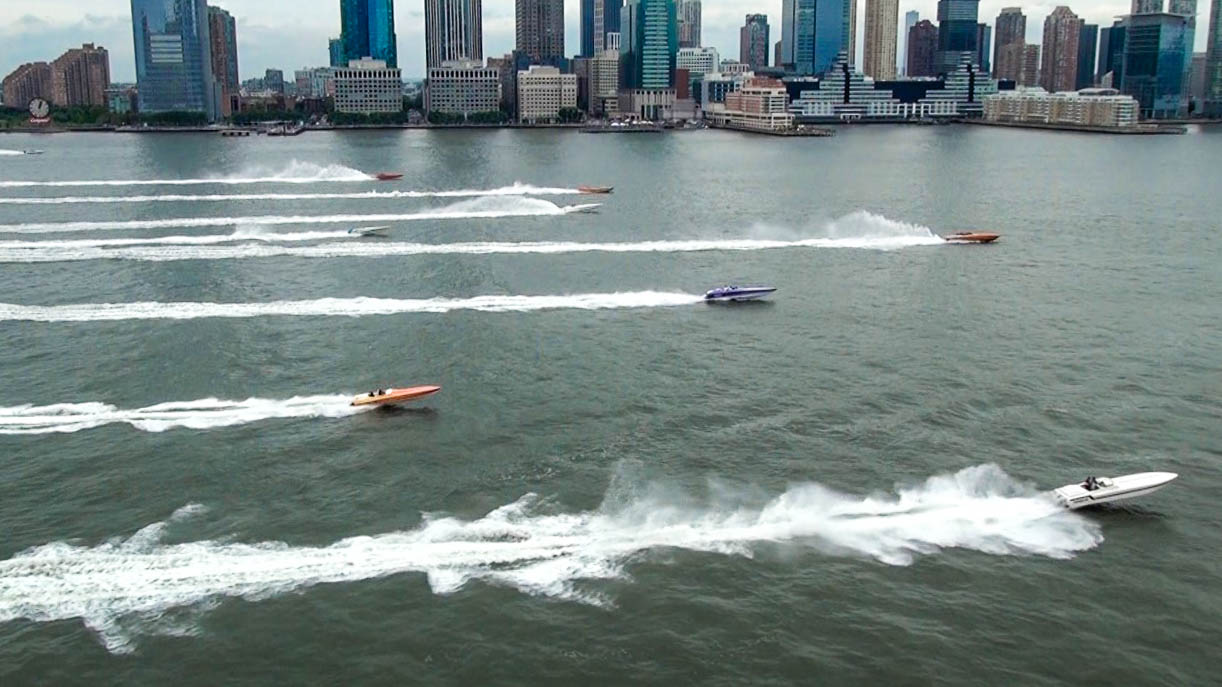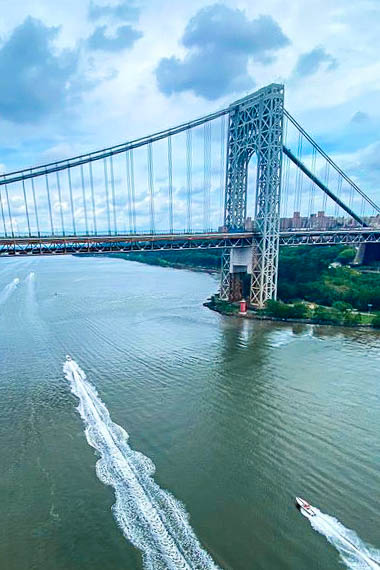 The best news was the rain held out for part one of the day and everybody arrived back to the Manhasset Bay Marina safe and sound – ready to get the party started! By late afternoon, LaMottas was in full gear for part two and it was certainly the place to be on Long Island whether indoors downing a dirty martini and meal from the buffet, or outside on the piers peeking into open engine hatches.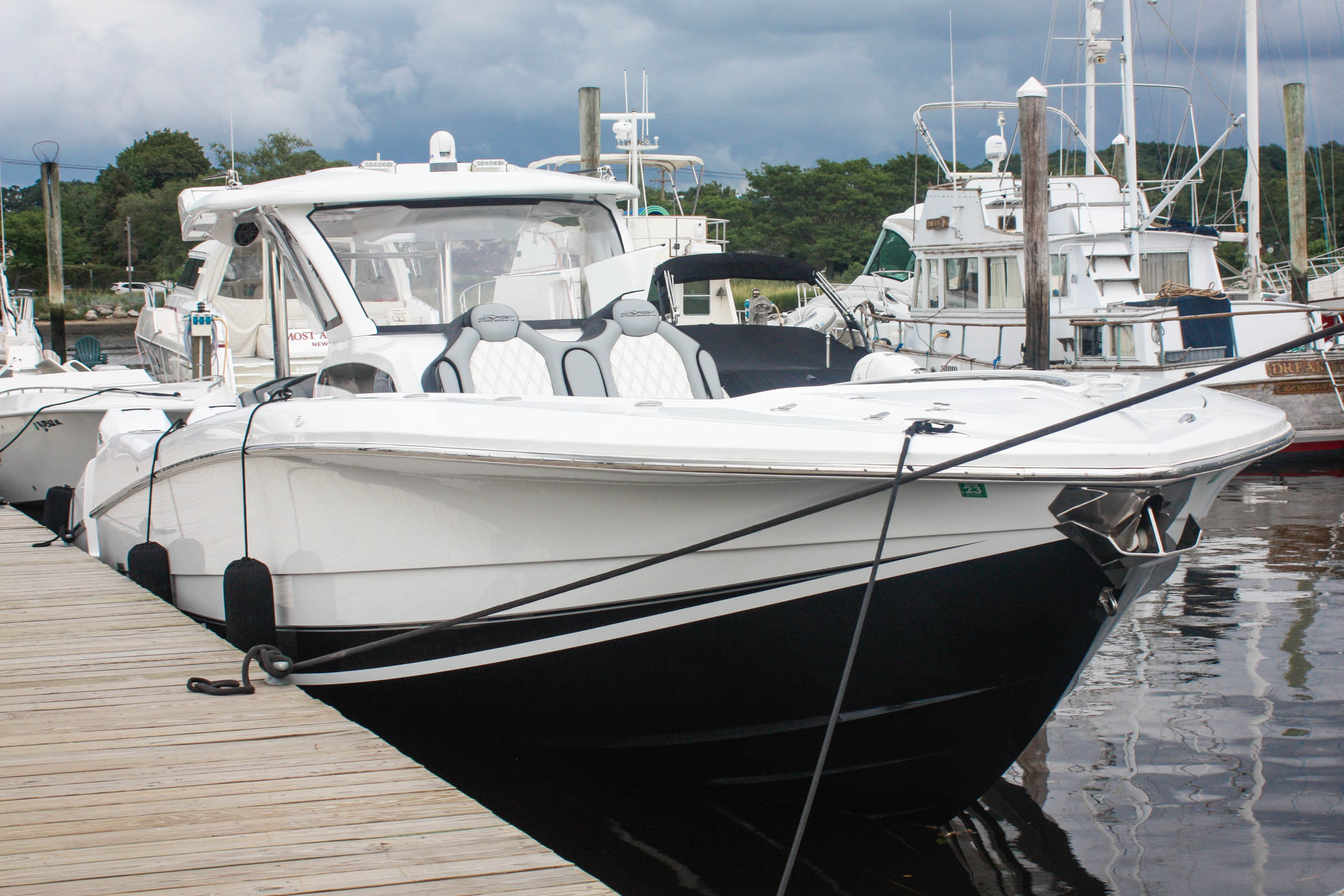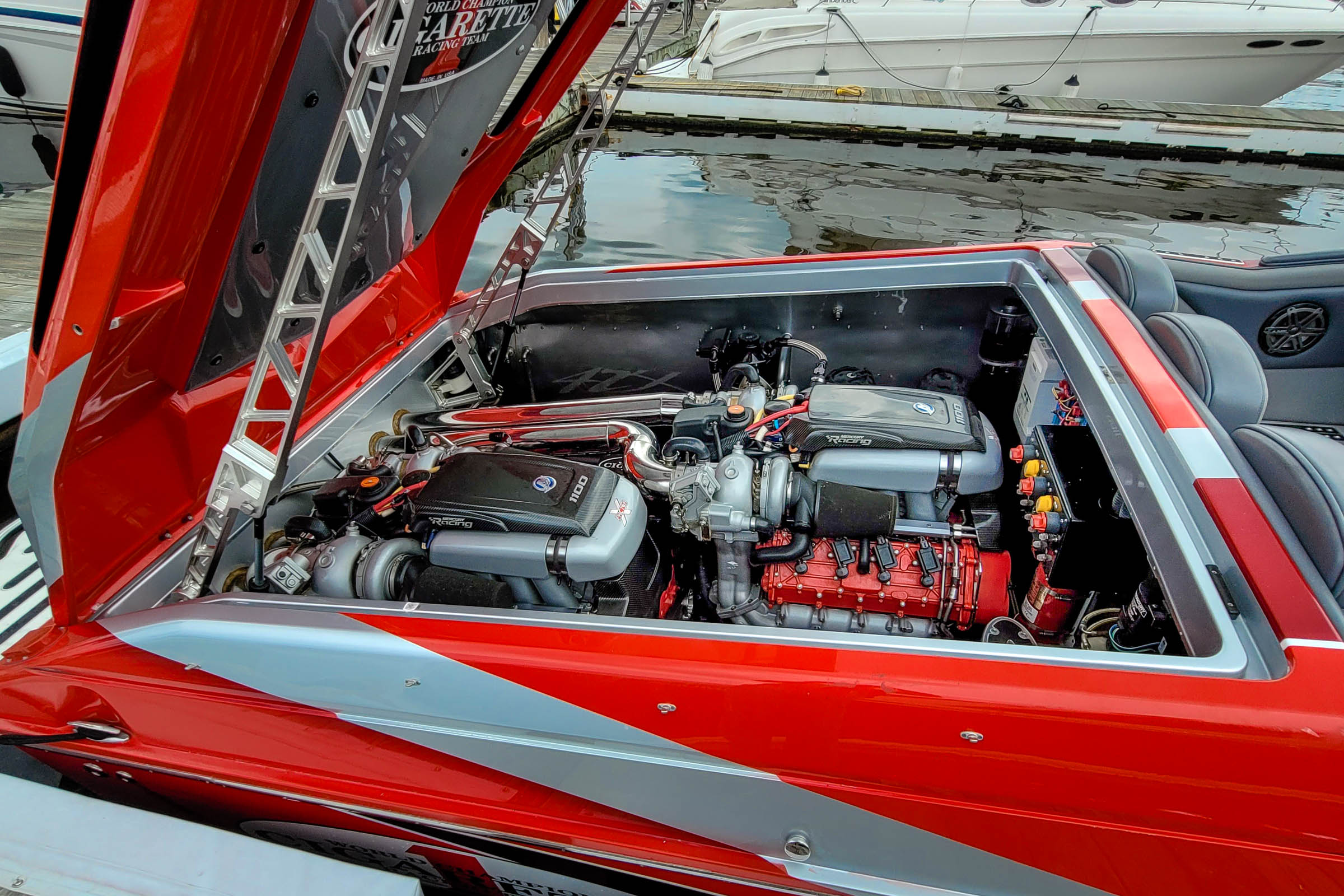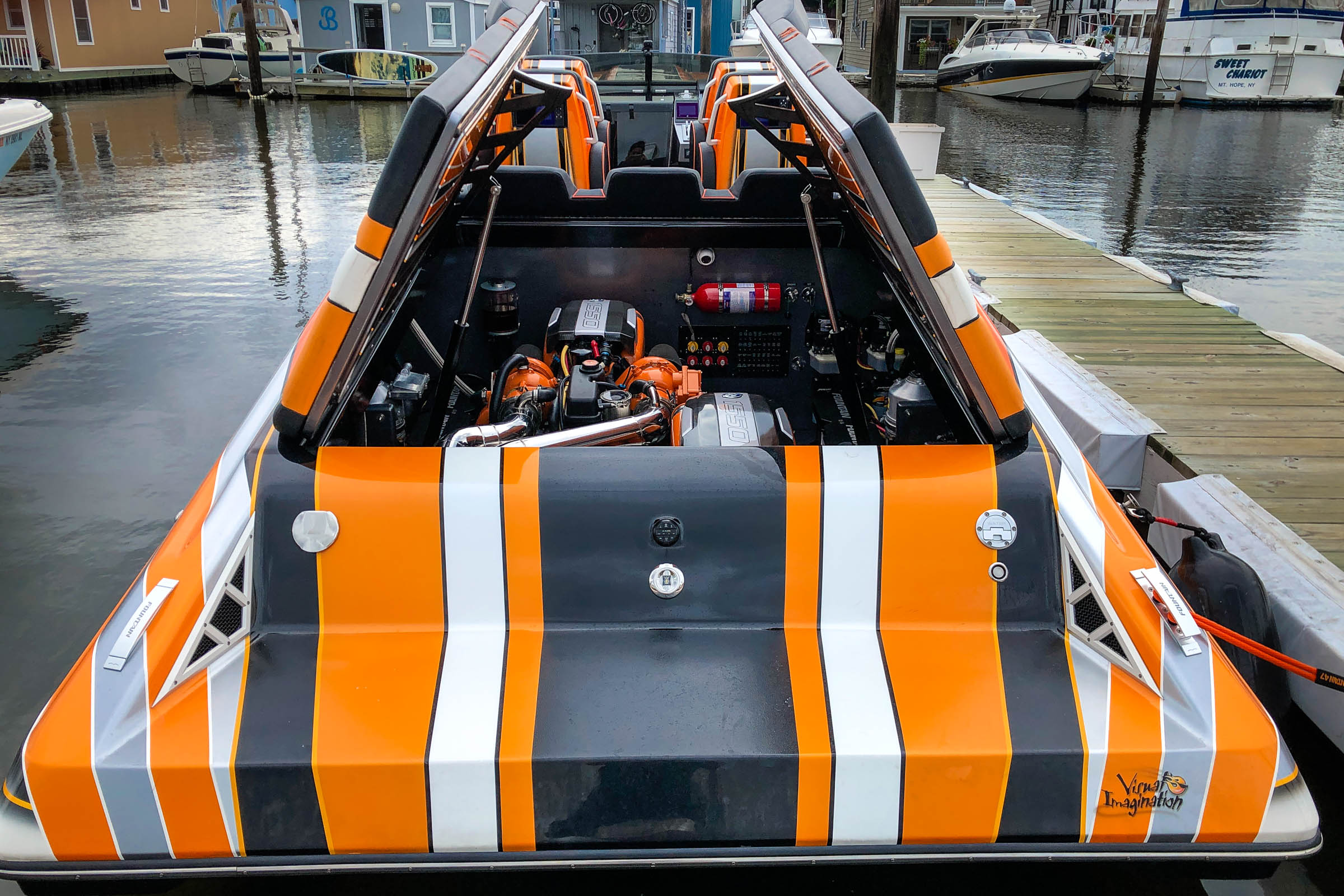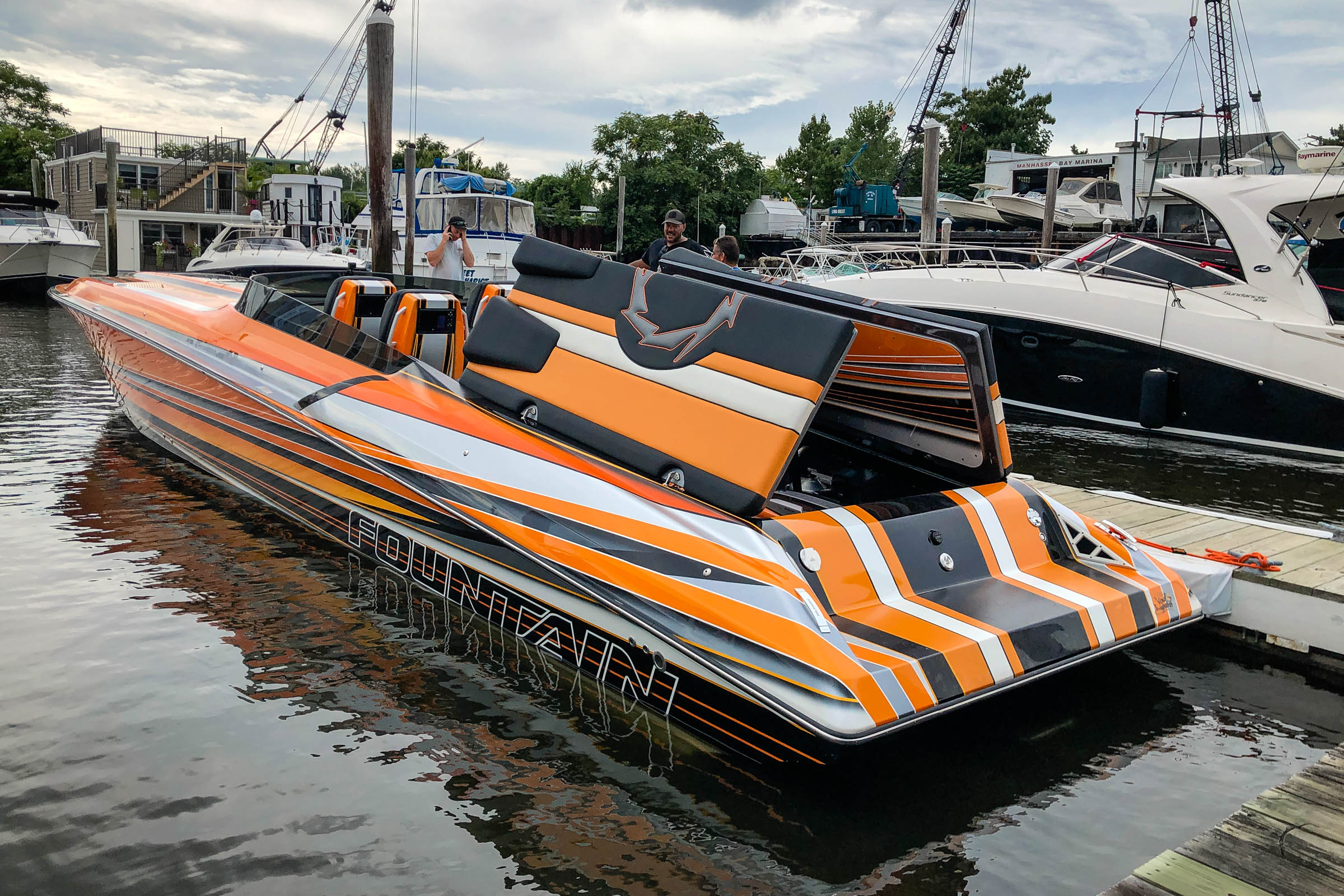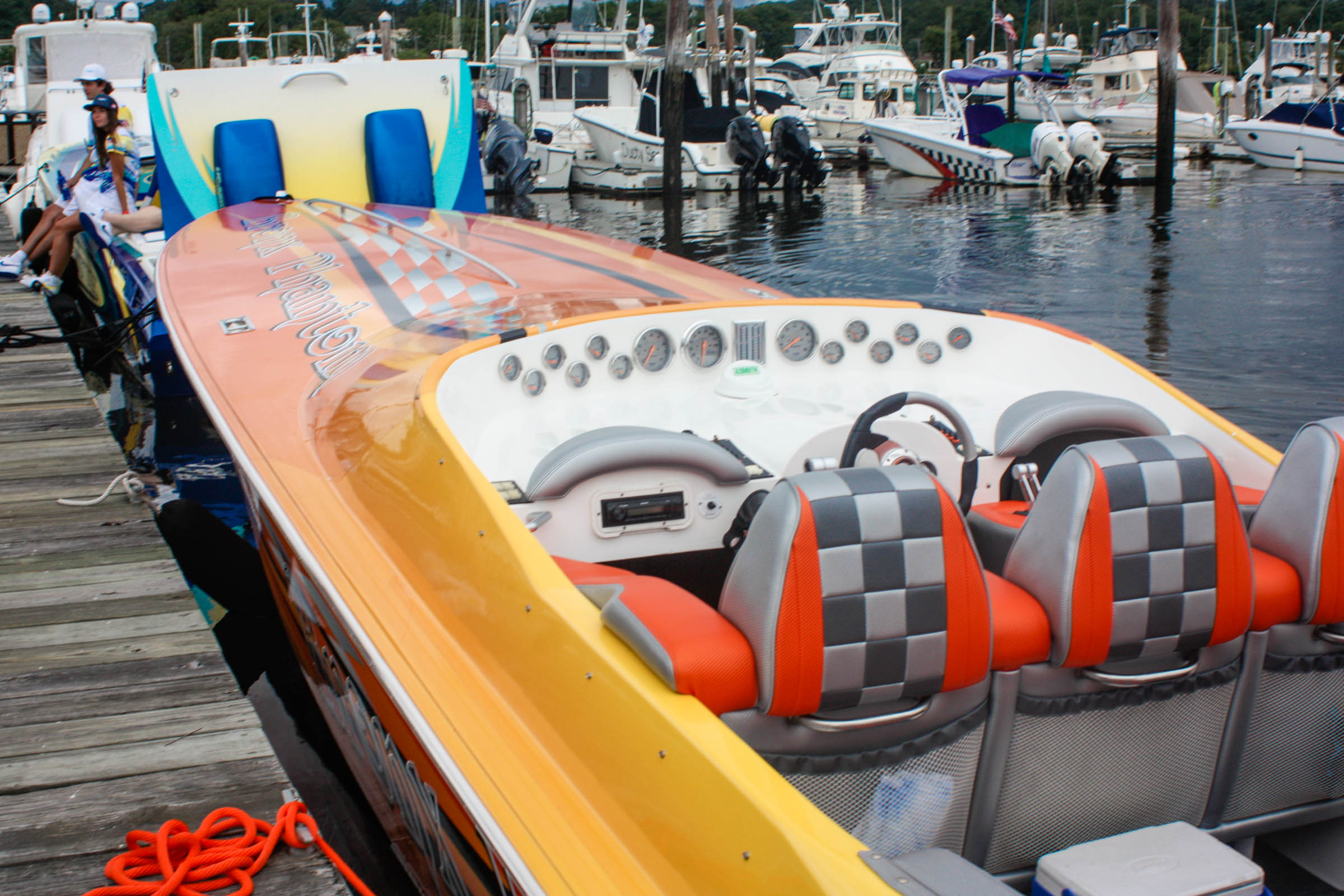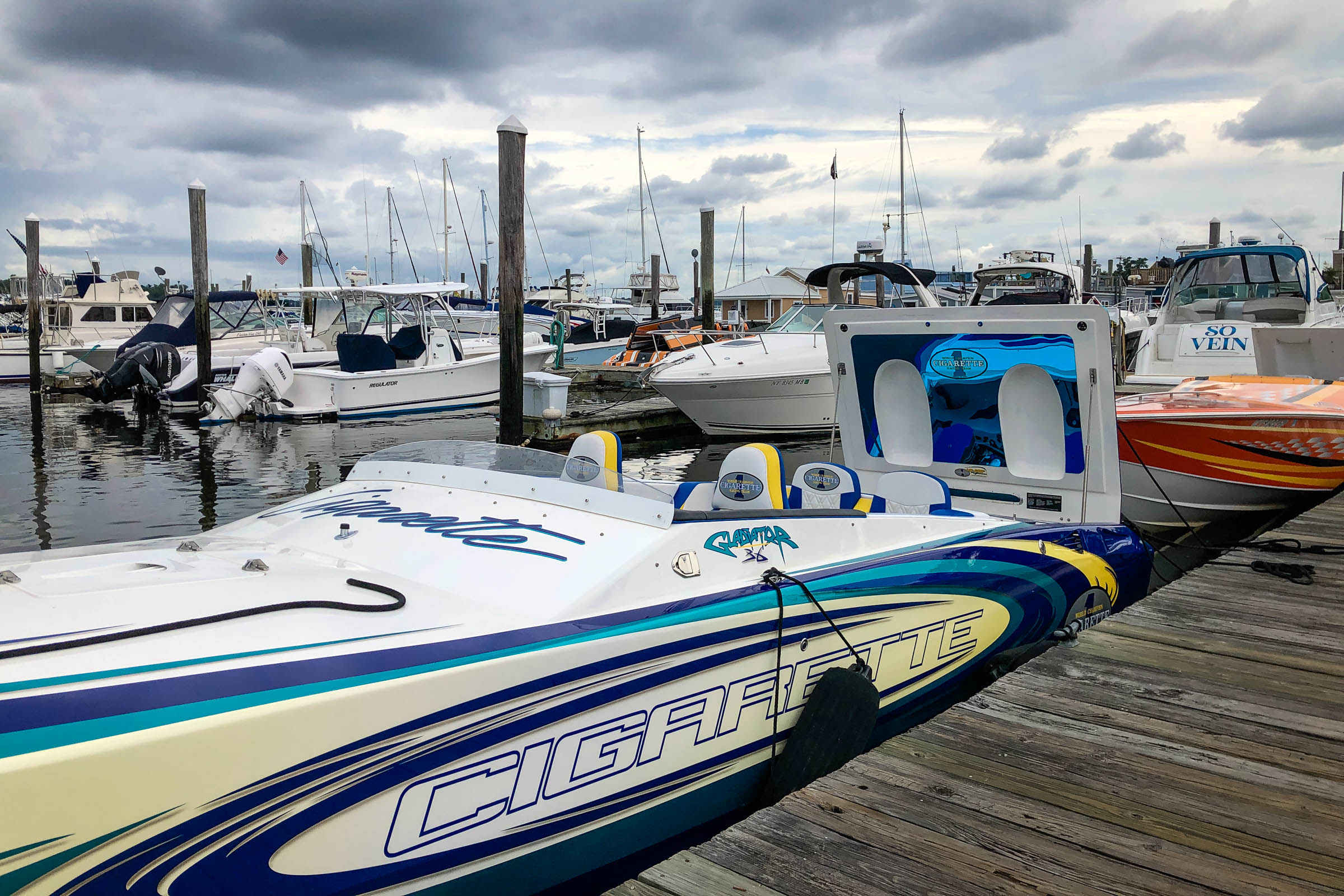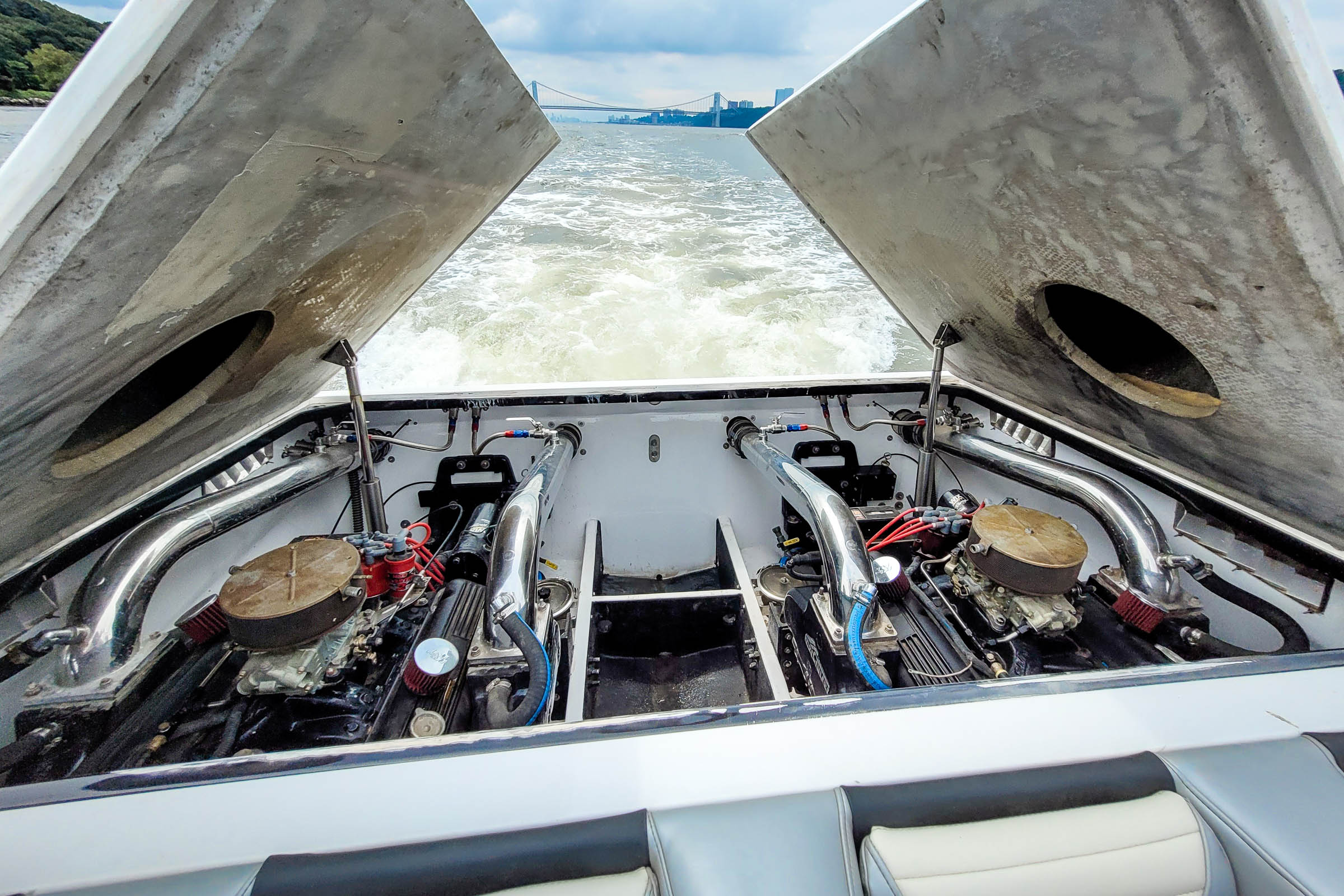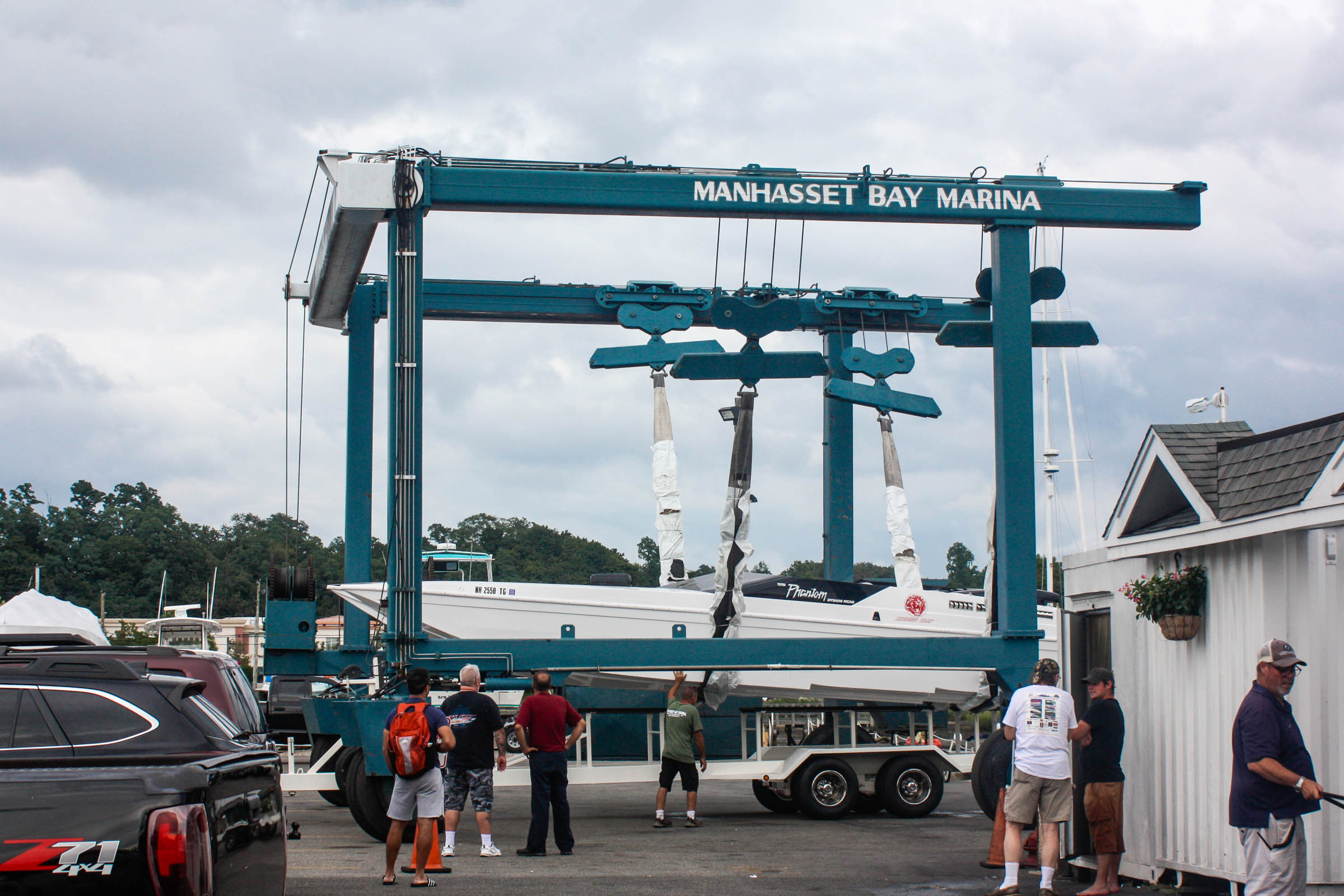 There was no denying the V-bottoms and stern drives stole the show, but prominent NPBA sponsor Total Marine out of Norwalk, CT, did its part promoting the outboards by participating in the poker run with a sleek 2021 model Fountain 39 NX. Company owner Tom Caruso had the Total Marine center console tied up center stage for all to see the NX "new generation" Fountain with its game-changing set of triple Mercury Racing 450s dangling off the transom.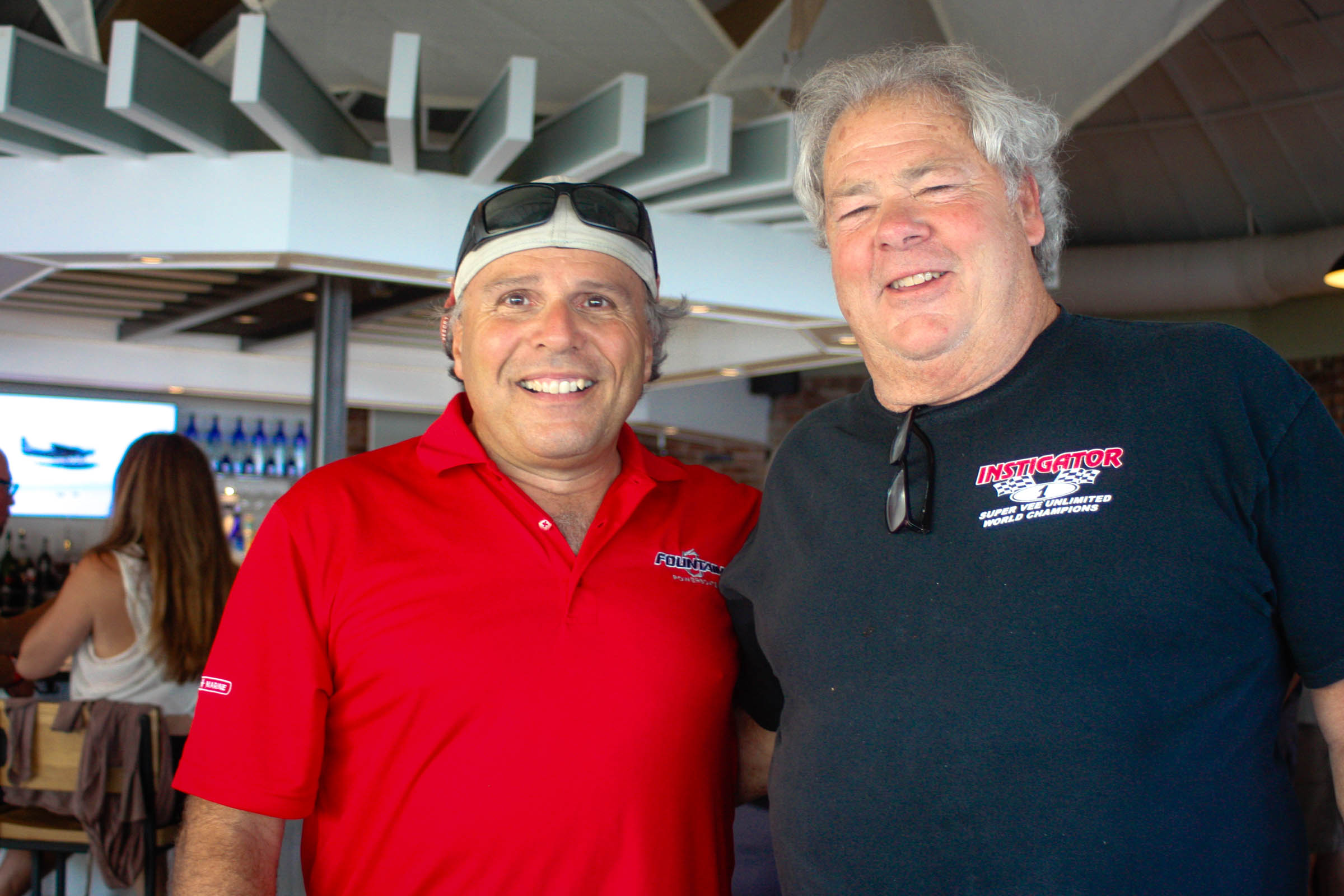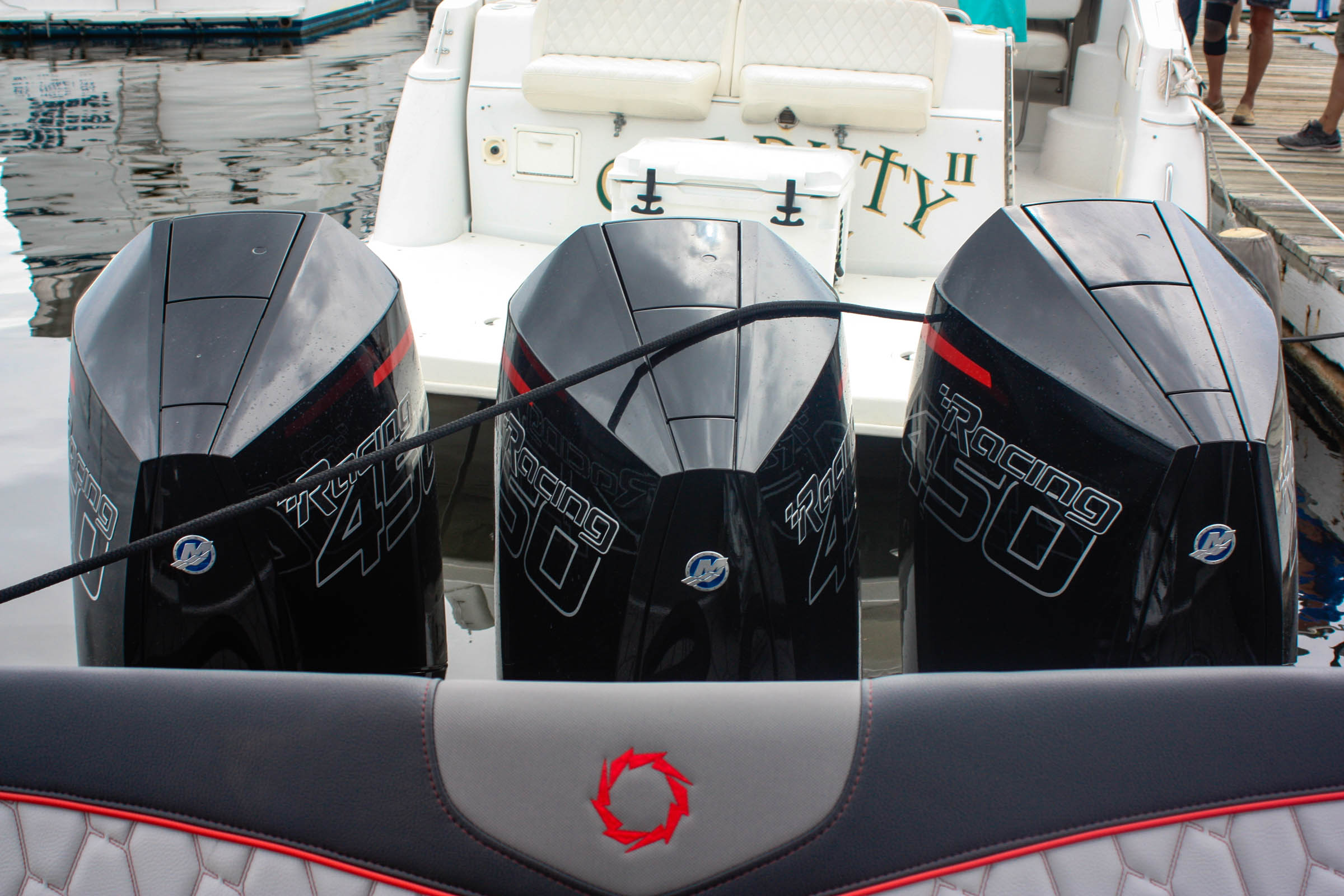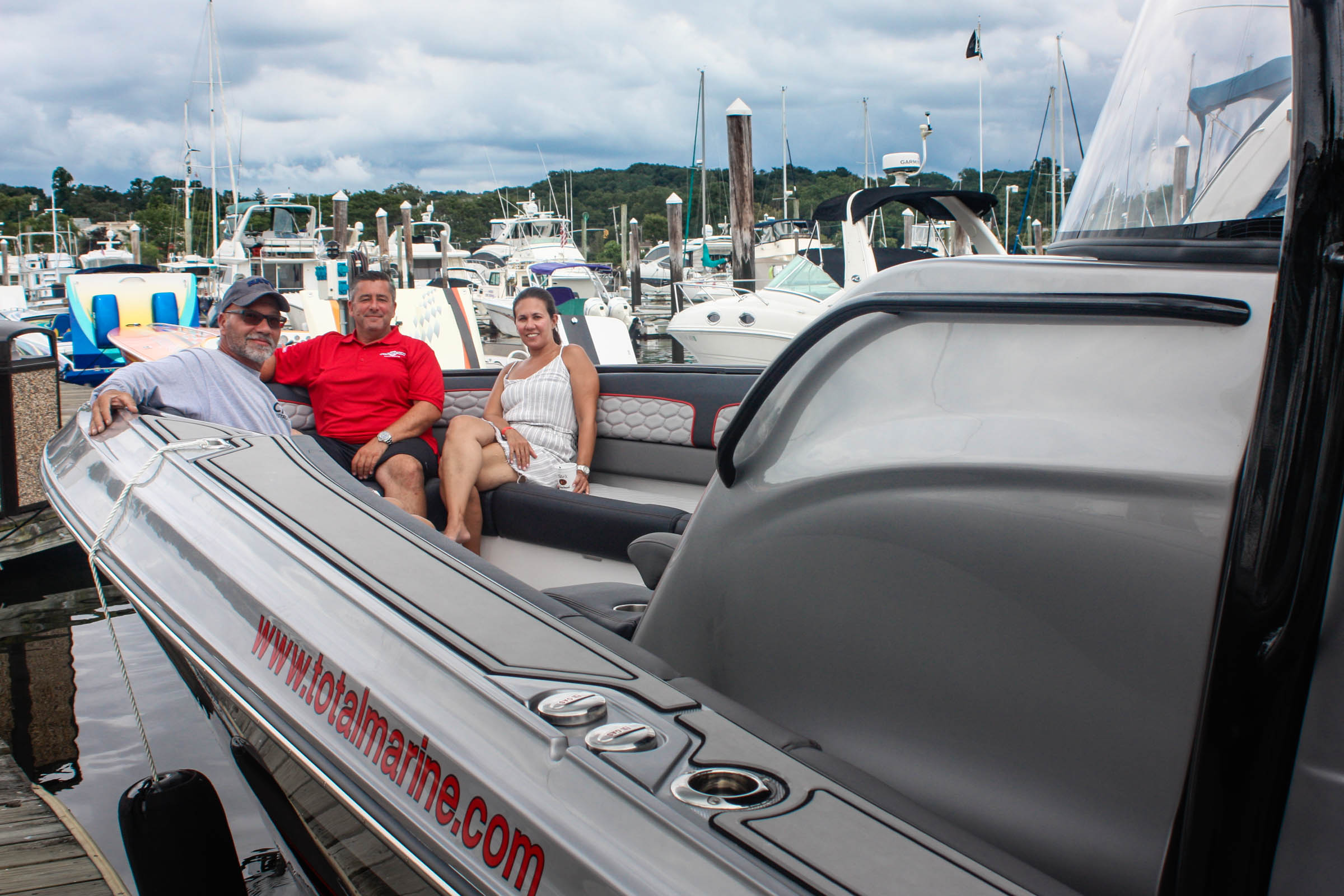 Seeing that Caruso was also being honored, by 4 p.m. the docks cleared and all attendees made their way inside for the ceremony, at which time Frenz handed out the plaques while taking a trip down memory lane reminiscing about each legend. Among the cheers bestowed, tears flowed and this was especially the case when remembering the departed Gino Montrone and Joe Sgro. Accepting on behalf of Joe Sgro was his racing comrade Joe Cibellis, also in the lineup being honored.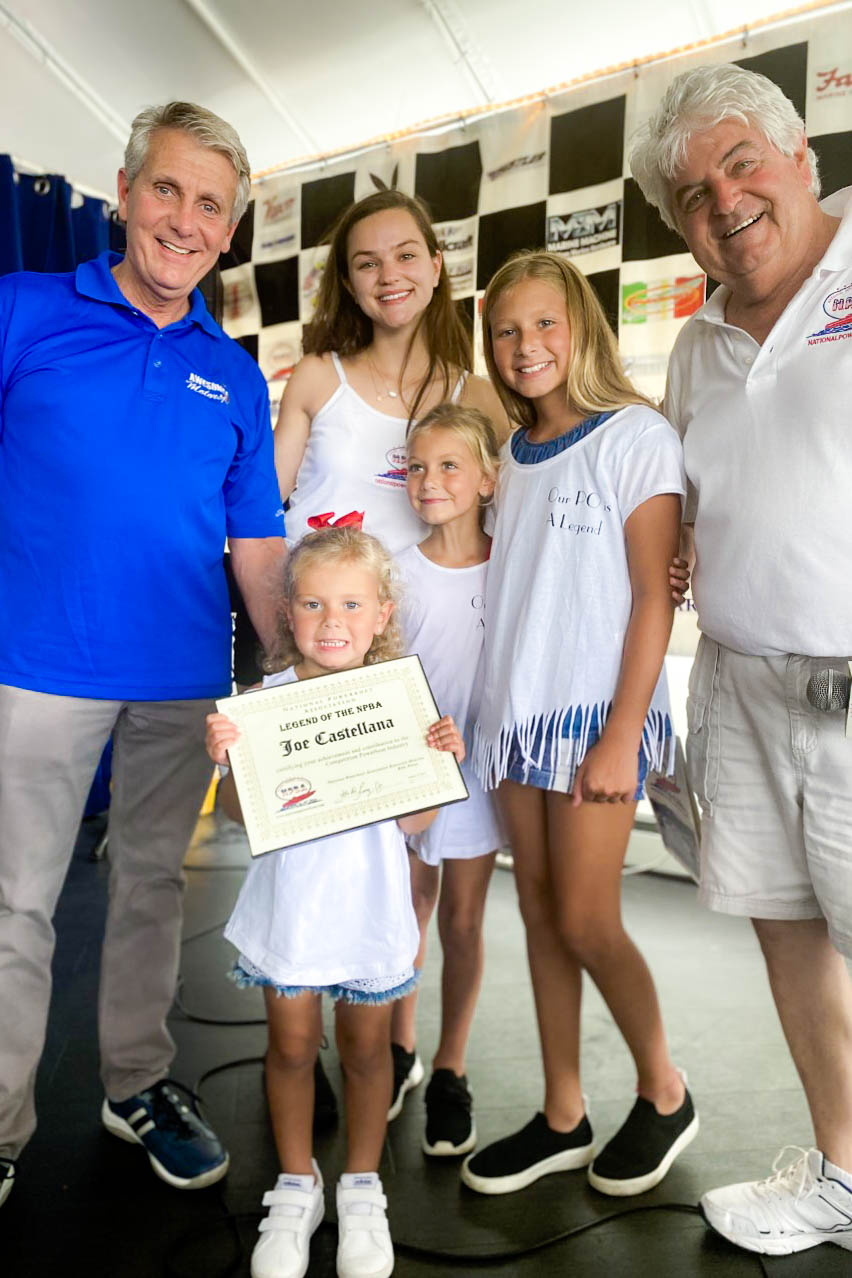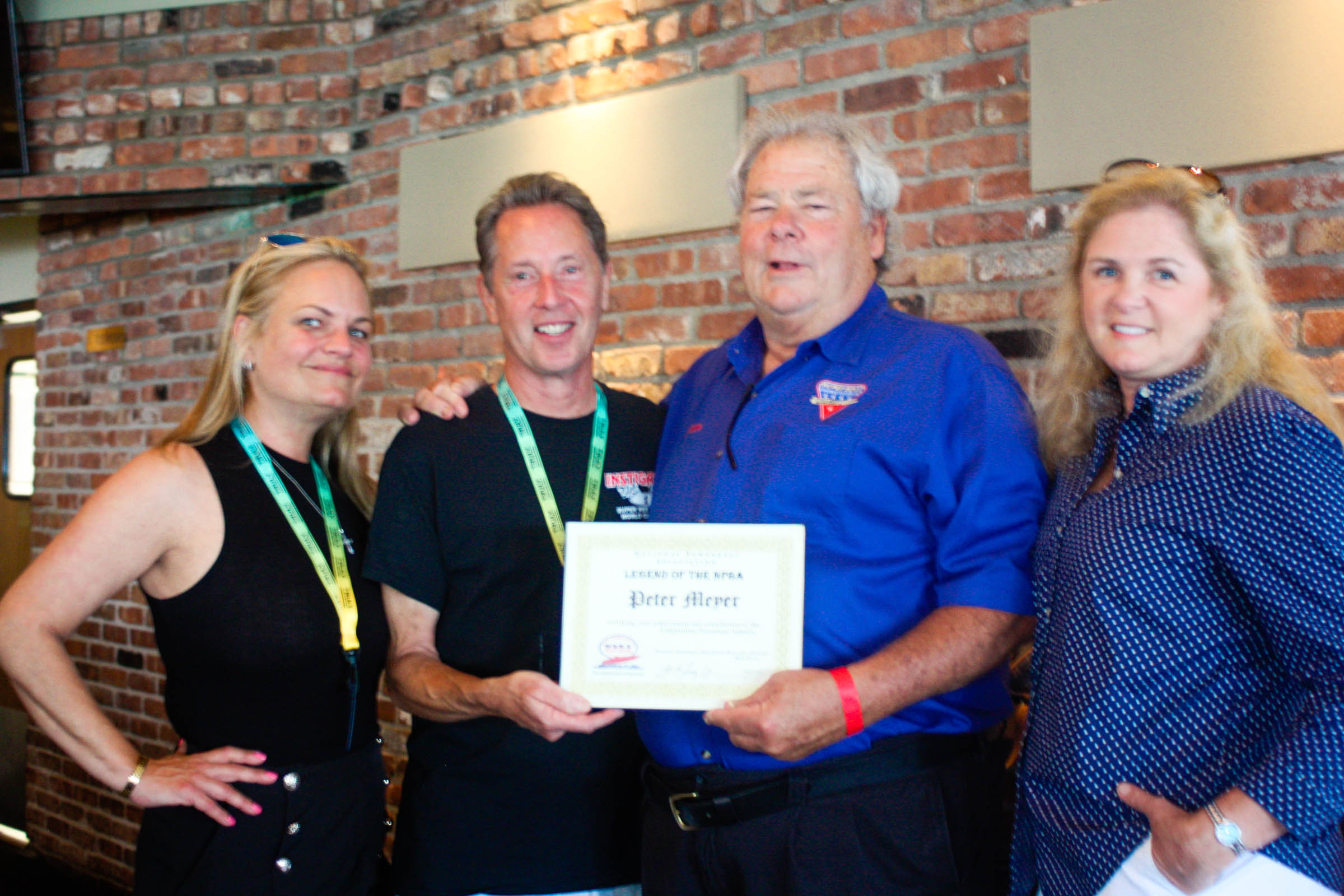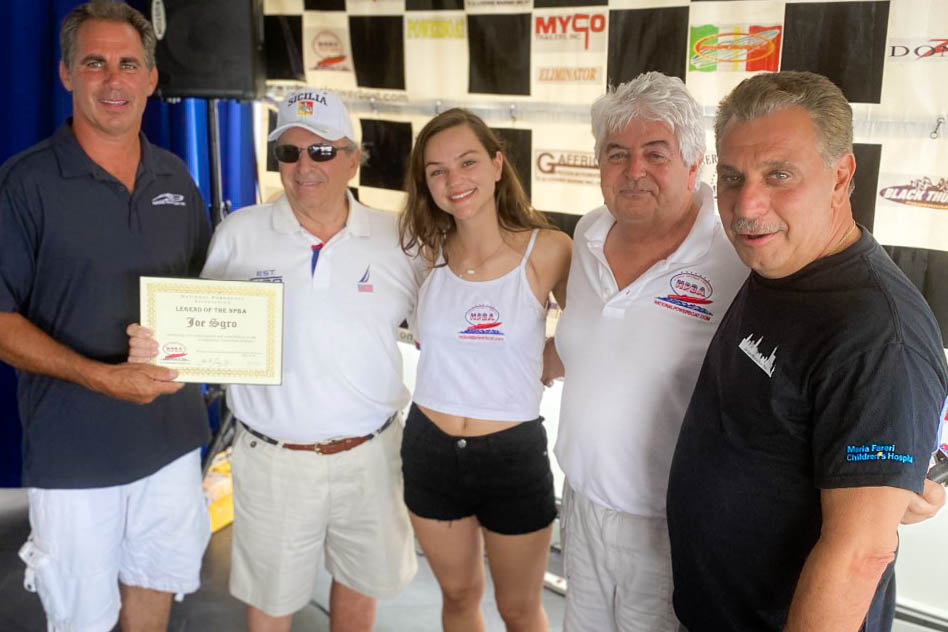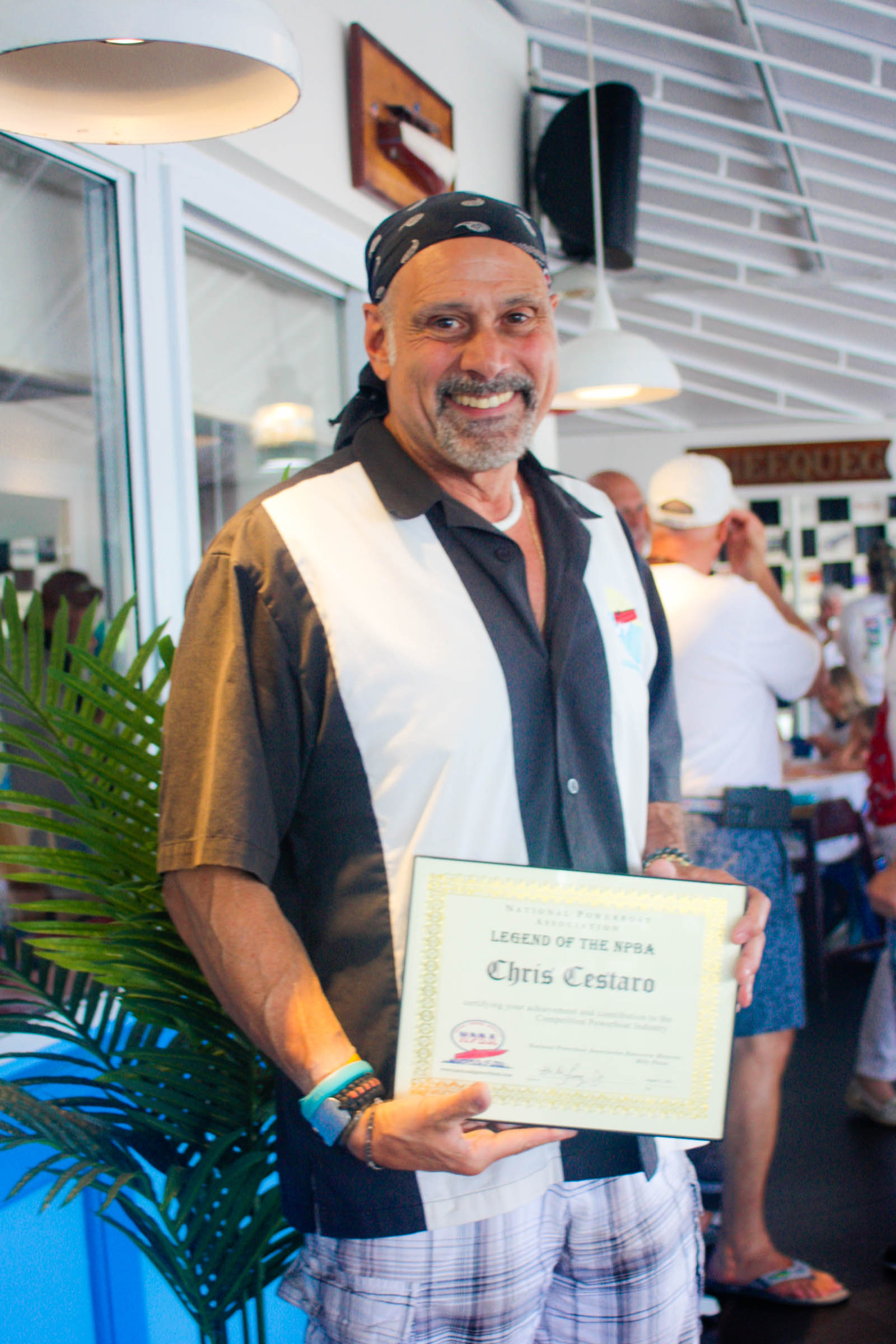 A Michael Aronow Extra
 The one person I was looking extremely forward to seeing after having briefly met back in 2008 at the Don Aronow Ocean Powerboat Memorial Race in Sunny Isles, FL, was Michael Aronow, the eldest son of Don Aronow, the King of Thunderboat Row. Although Aronow never made it to LaMottas, I reached him by phone the week following the festivities to gain some insight into what Don "would have thought" if the legend was still here with us today.
Dina:                  How did Don feel about outboards?
Michael:            "He would have approved of the outboard power used today. He raced a triple engine outboard part time for reliability, and in 1967 won both the US and World Championships. That said, he was a big diesel fan, so he probably would have offered both."
Dina:                  Would Don be surprised about the current center console craze, and the evolution of the Cigarette Racing Team brand?
Michael:            "Don was so innovative and always thinking about the next way to improve the look and ride of a newer design. He always loved all purpose center console boats and would probably be happy with the current trend. One thing people forget or don't know is that Don might have actually built the first center console in 1964 when Walt Walters and Jim Wynne designed the 19' San Tropez Donzi. The San Tropez was not a standard outboard but was available later by Teleflex after Donzi was sold to them. He was also always a fan of President Bush's first Standard model Cigarette, named Fidelity and on display at the presidential library in Texas. As for Cigarette brand, yes he'd be proud of its evolution through the years."
Dina:                  His reaction to today's version of offshore racing going around the course in a circle would be what?
Michael:            "His reaction to offshore circle racing would be the same today as in the late 70s when he stopped building race boats. He'd say 'That's not offshore racing. I don't want to be involved. It's also too dangerous at the speeds we are going and someone is going to get killed.'"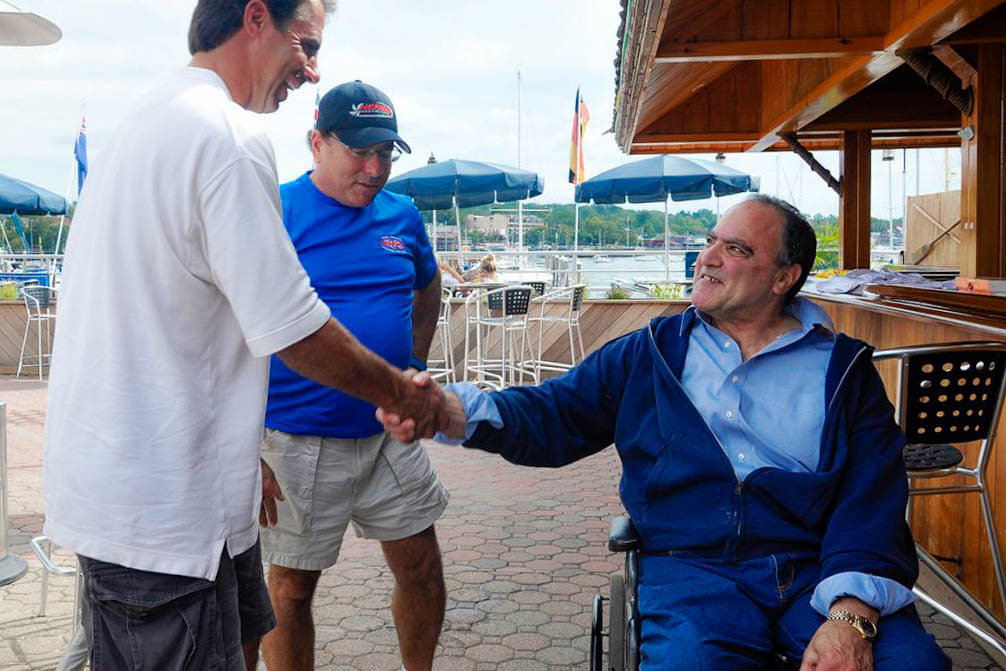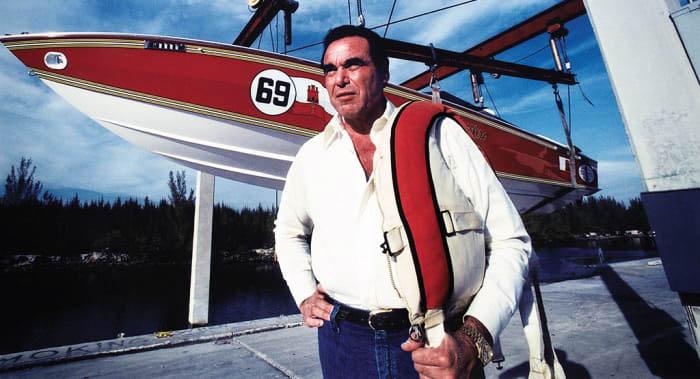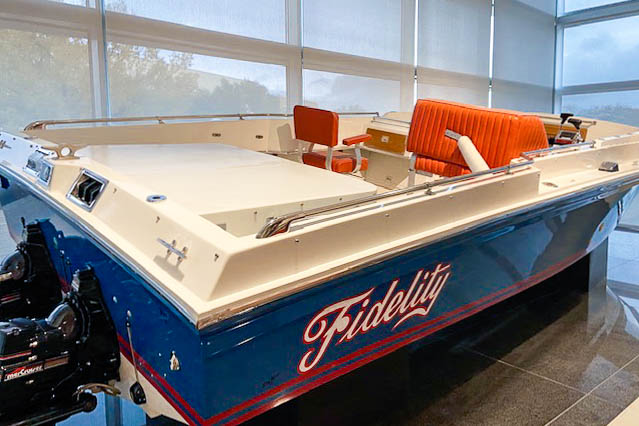 To all the powerboaters here on land or hovering above in heaven…
HEROES COME AND GO BUT LEGENDS ARE FOREVER
Update: Guy LaMotta passaed away on September 20th, 2021. Luxurycenterconsoles.com sends our condolences to the LaMotta family.