Story and select photos by DinaRella / Additional photos from Manatee Marine & Bryce Batzer
South Florida "boat show time" became South Florida boat "show-off" time, a mere 72 hours after Miami's biggest marine extravaganza to date drew to a close. For round two, the Magic City emptied out and Florida Keys waterways filled for a pair of horsepower-induced happenings – the Florida Powerboat Club (FPC) Miami Boat Show Poker Run and Keys Island Runners (KIR) inaugural Rey Marino Memorial Fun Run and Raft-Up.
Gilbert's Resort and Tiki Bar situated in the middle of it all, served as home base for the high-octane fest. Similar to last year's setup, the Mile Marker 108 hub hosted both the FPC luncheon and KIR sunset get together; and housed the in-water exhibitor demo fleet with Nor-Tech dealer Legend Marine and Plantation Boat Mart positioned at the entrance greeting fans piling in by land.
A convoy of 79 dialed-in exotics got things started on Thursday morning hammering southbound from Haulover Marine Center in North Miami. Repeating its top rein from the Key West Poker Run in November, MTI held the lead with 15 entrants. Cigarette trailed with a 12-pack in tow including the 42 Auroris straight out of the CRT booth from the Miami Beach Convention Center.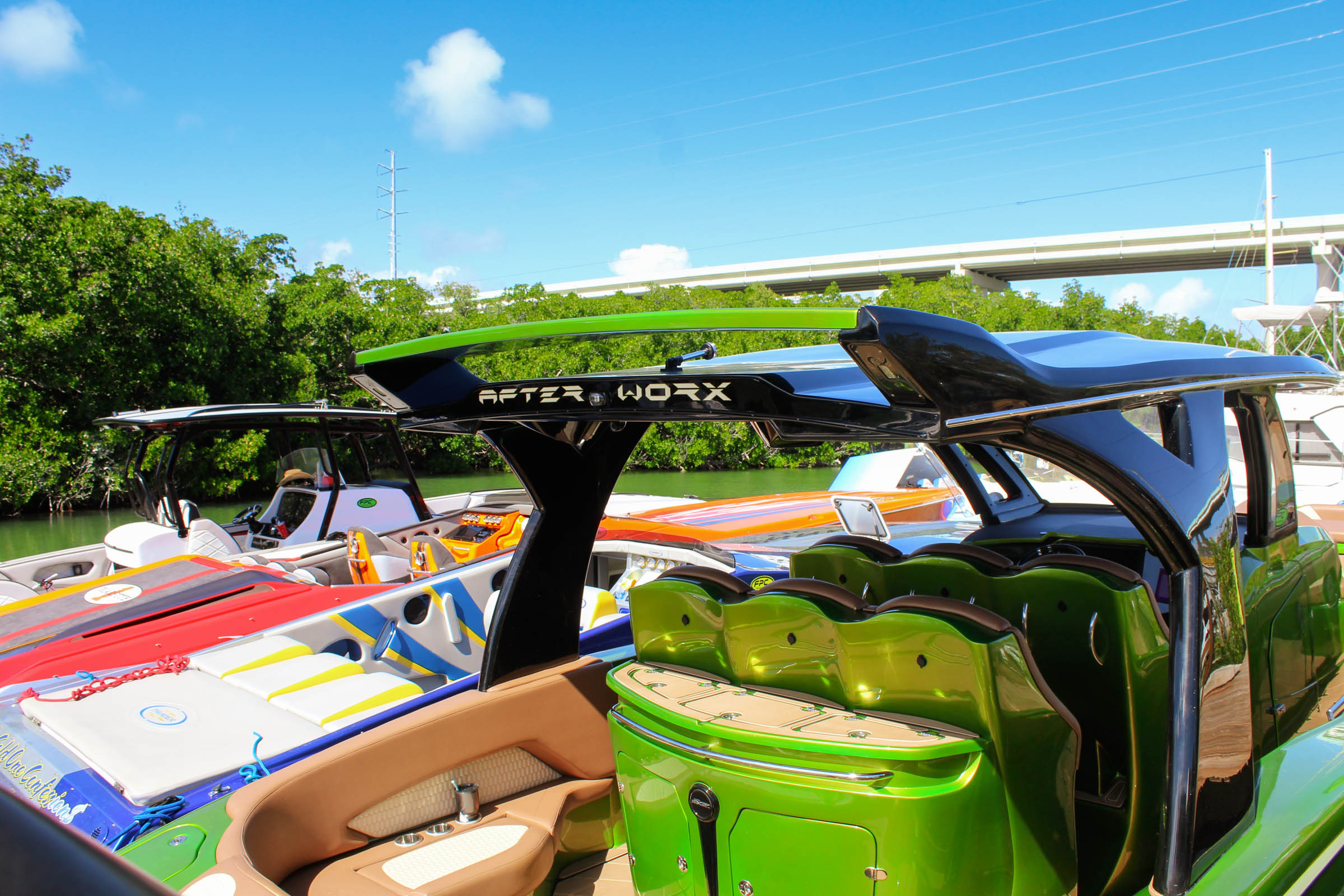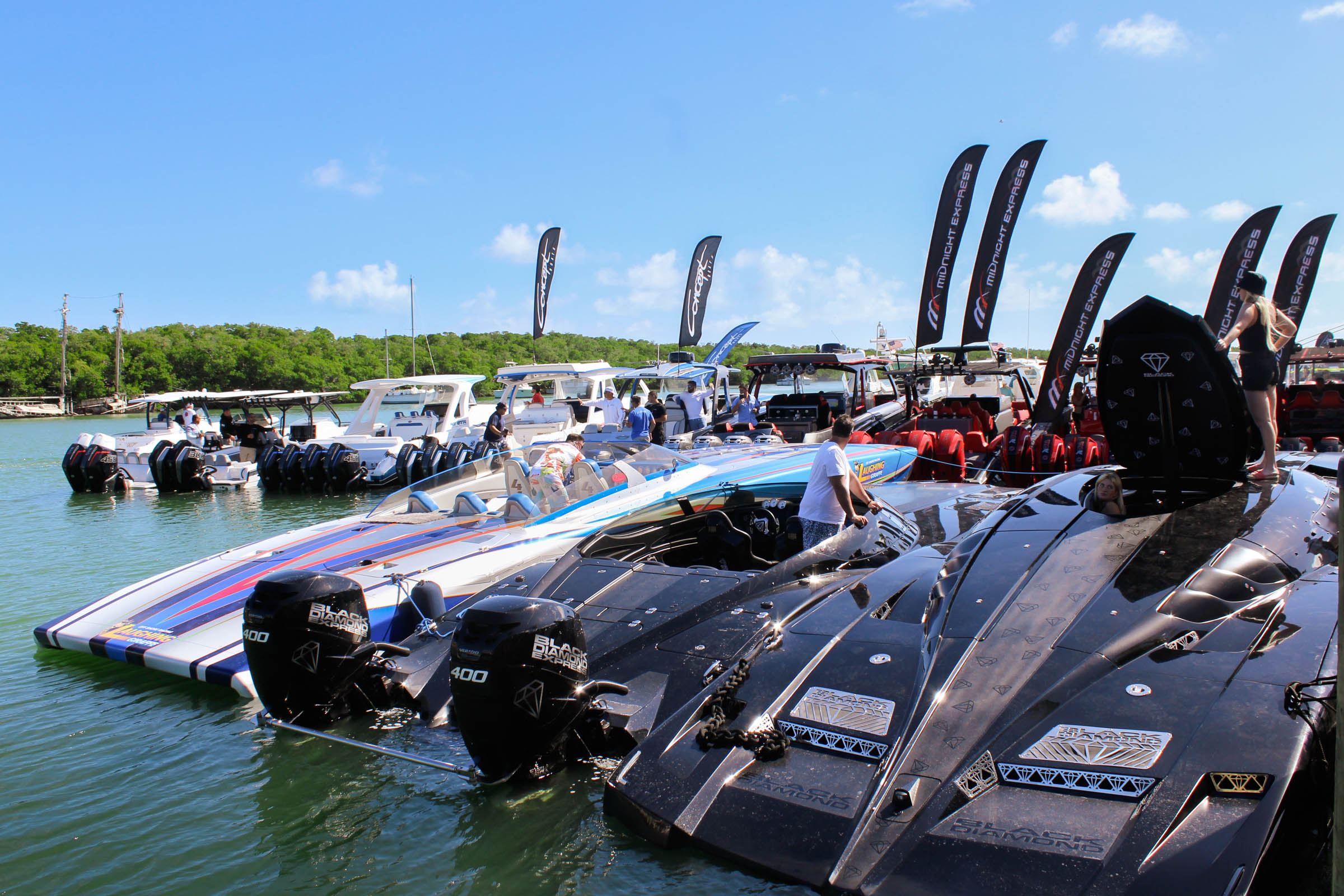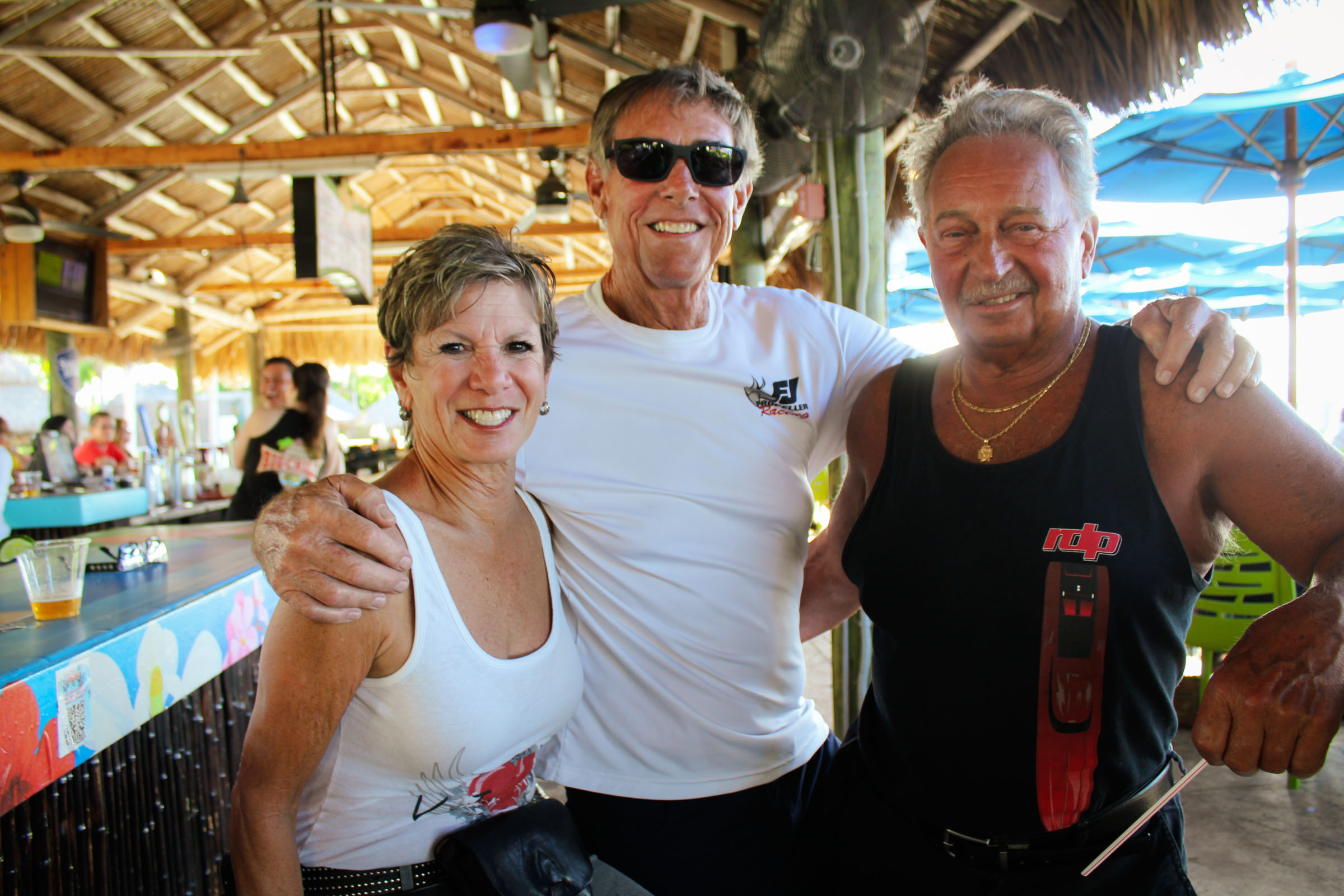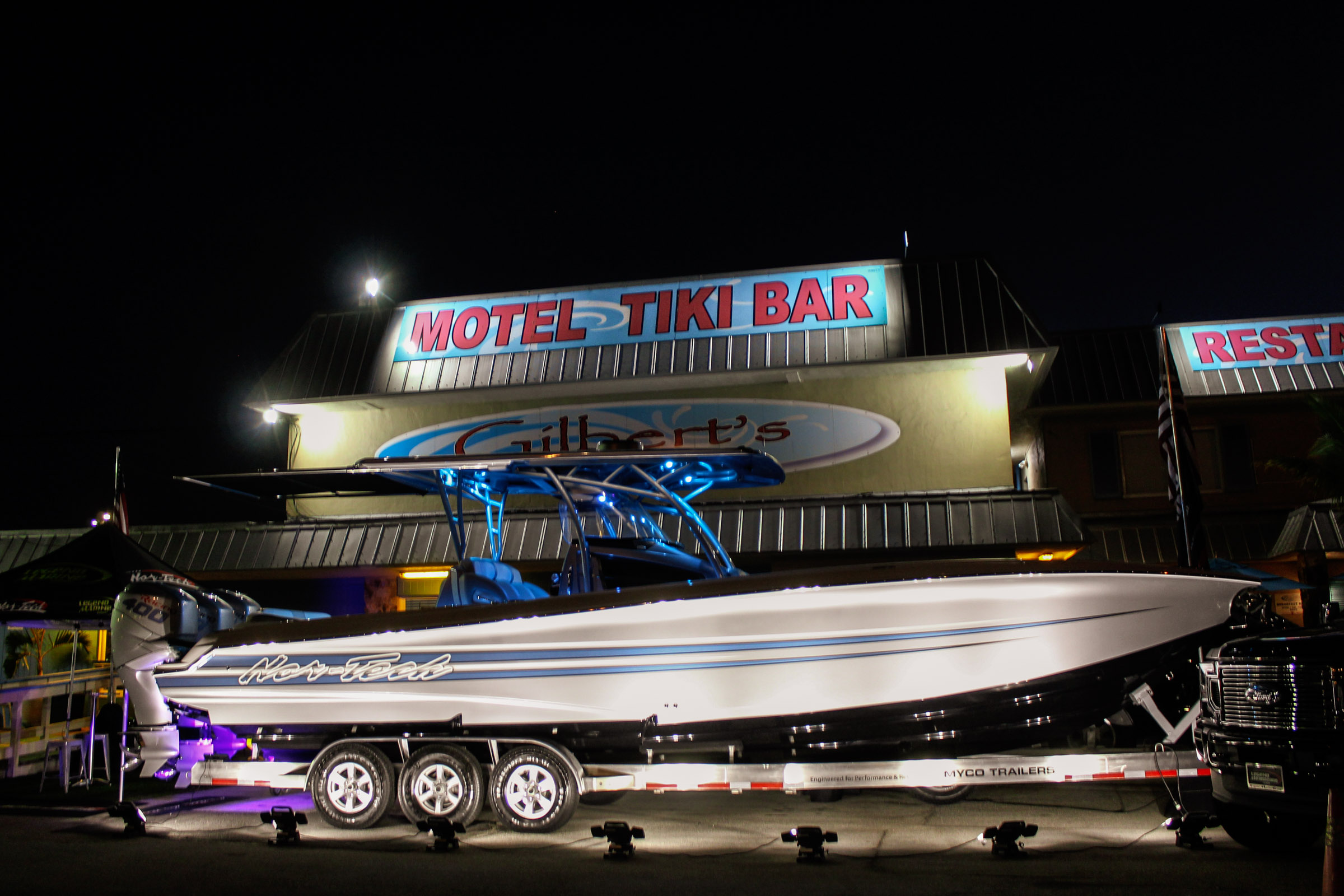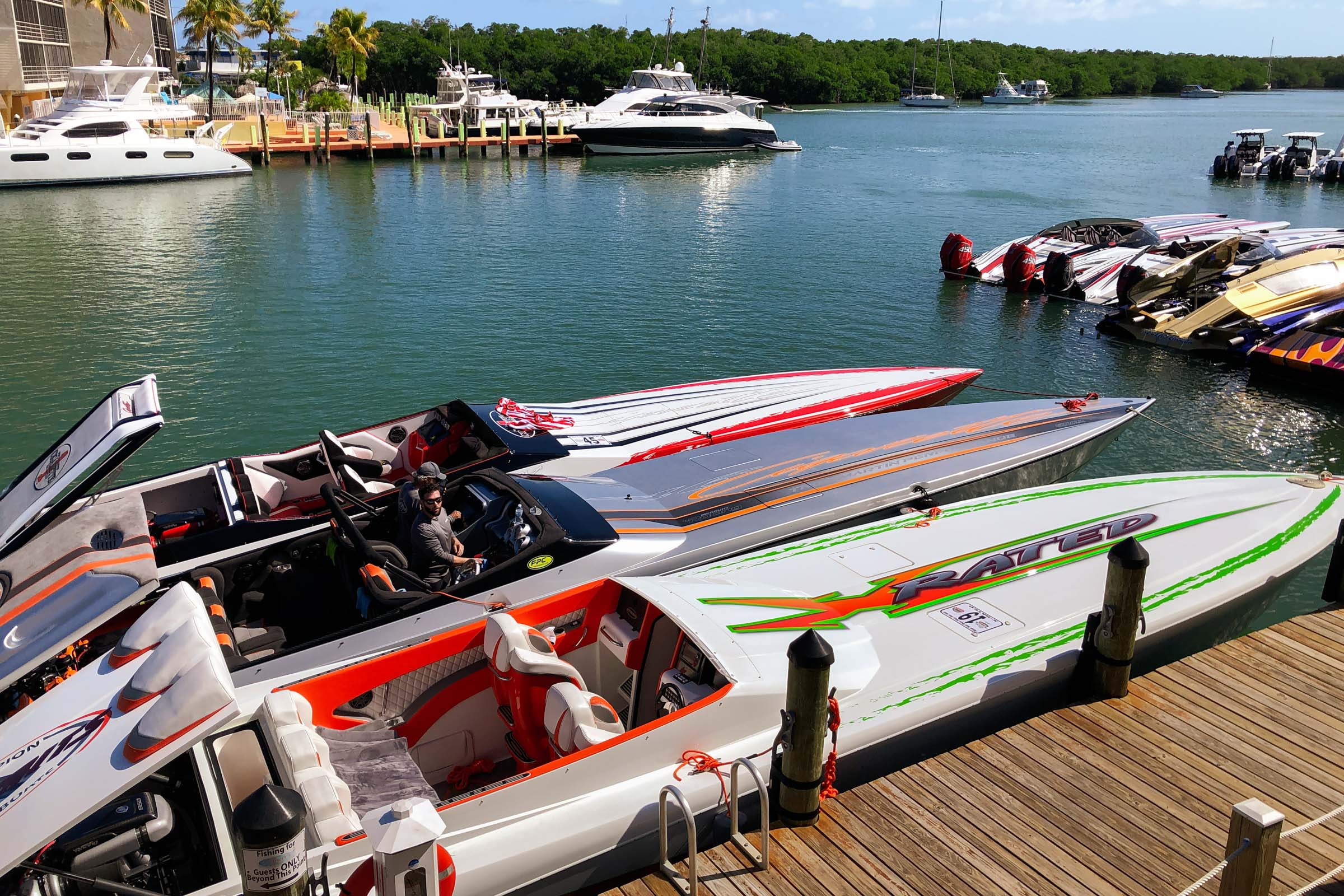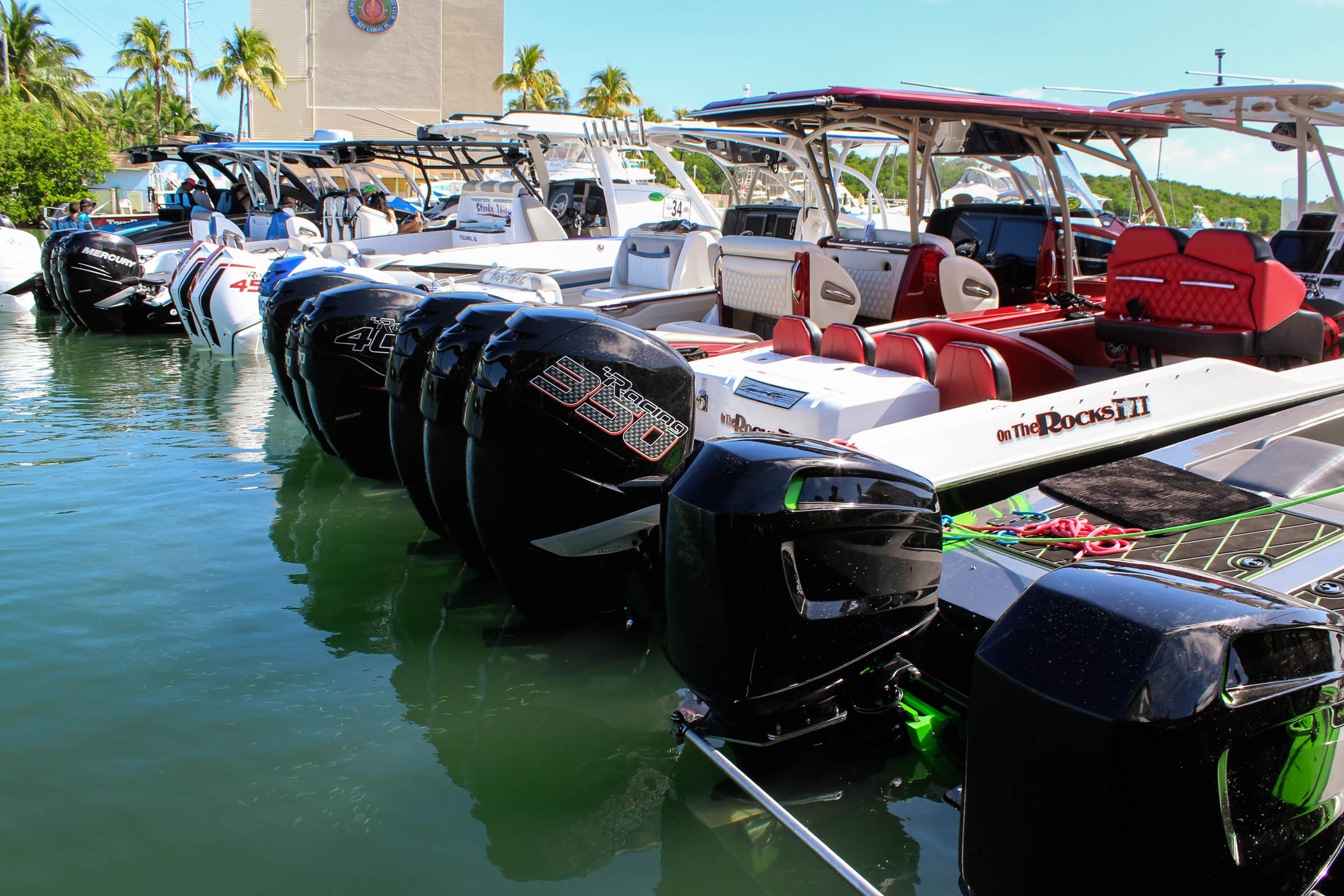 Local Florida Key's patrons – Chief Marine Group guided by Tommy Hofstetter, and Plantation Boat Mart, a Deep Impact and Blackwater dealer directed by Dennis De La Torre – also joined the party making their presence be known. And no matter what brought you to Gilberts on Friday afternoon, whether on one of the fun runs or as part of the crowd of thunderstruck enthusiasts, peeps were in for a treat when Hofstetter and his crew turned up on the CMG Cigarette 515 and began offloading enough camera equipment to film an ESPN Sports press conference, in preparation for a live video telecast.
If the 515 looks familiar, it was the same V-bottom showgoers were gushing over at the opening gate to the Miami Superyacht Show only days earlier, nestled on top of the Neptune Boat Lift. But the real attention-grabber at Gilberts was not directed toward any specific boat. Nope! It was seeing the sun drop and the LEDs magically pop to life right on down the rows of head-turning marques, from the Blackwater 43 Sportfish and its trio of gargantuan black Mercury Marine 600s aglow in luminescent rosy waters, to the sexy red seas surrounding the Midnight Express armada, to the blues and greens lighting up the MTI camp and Big Thunder Marine with its Fountains and Donzi 38 ZRC.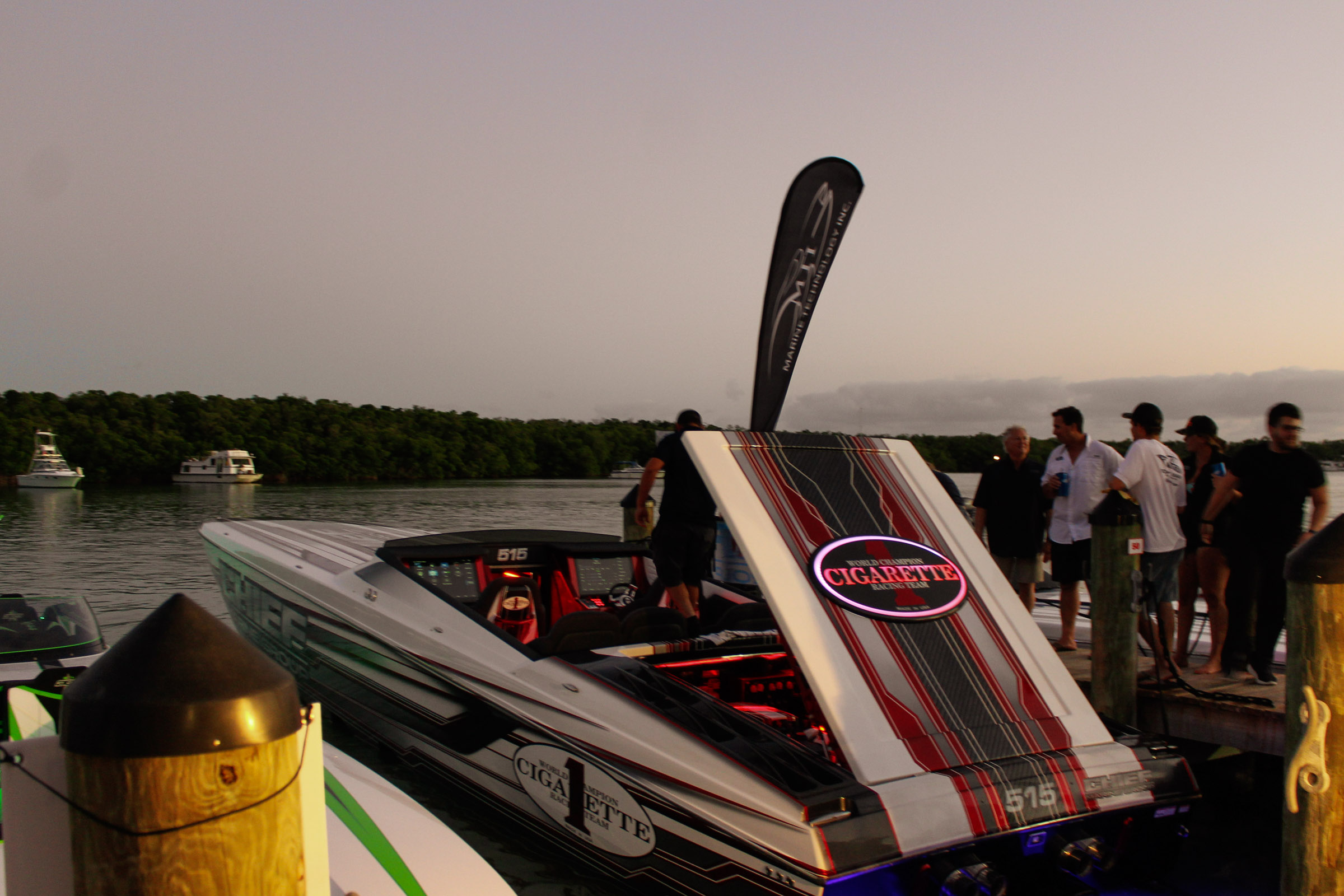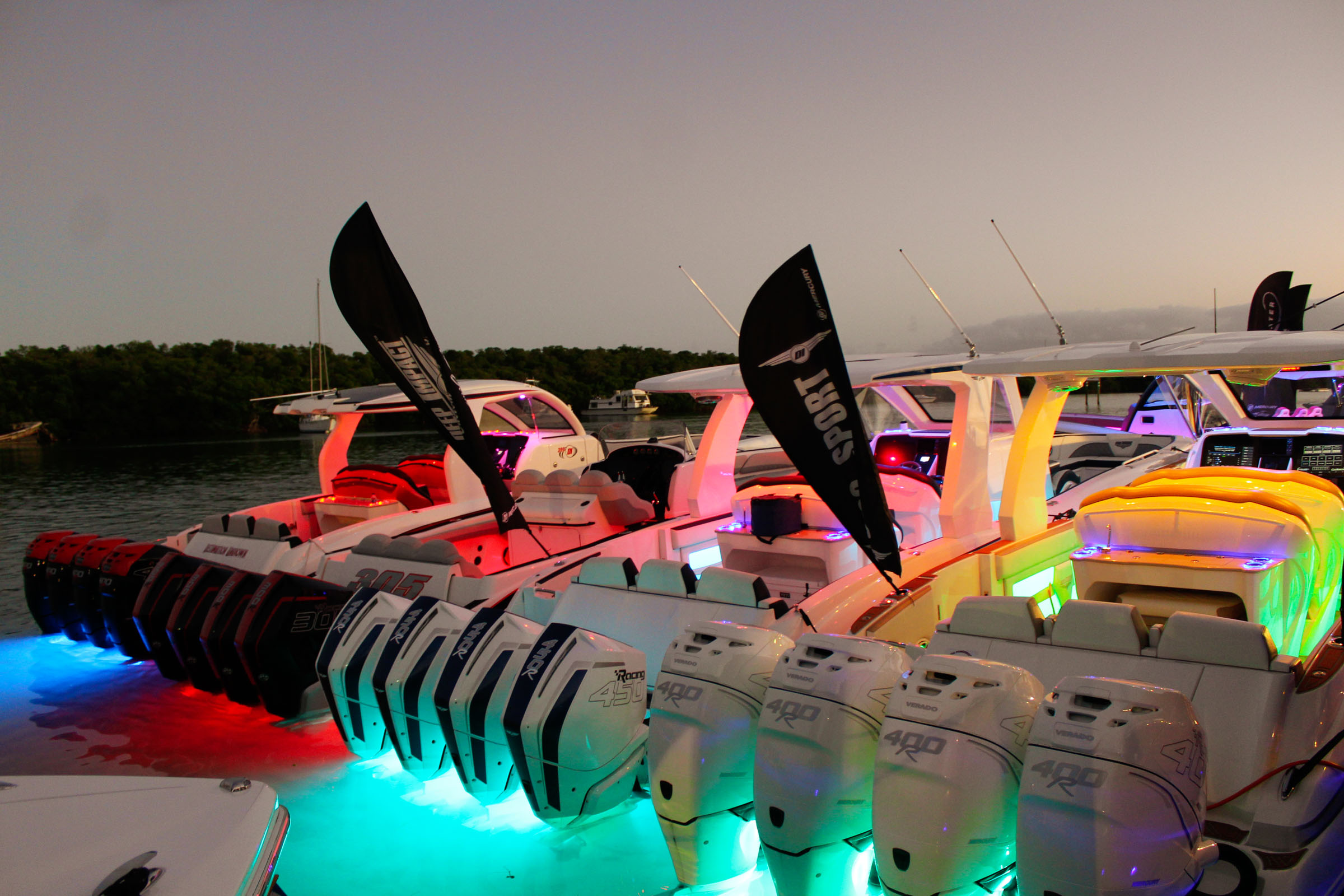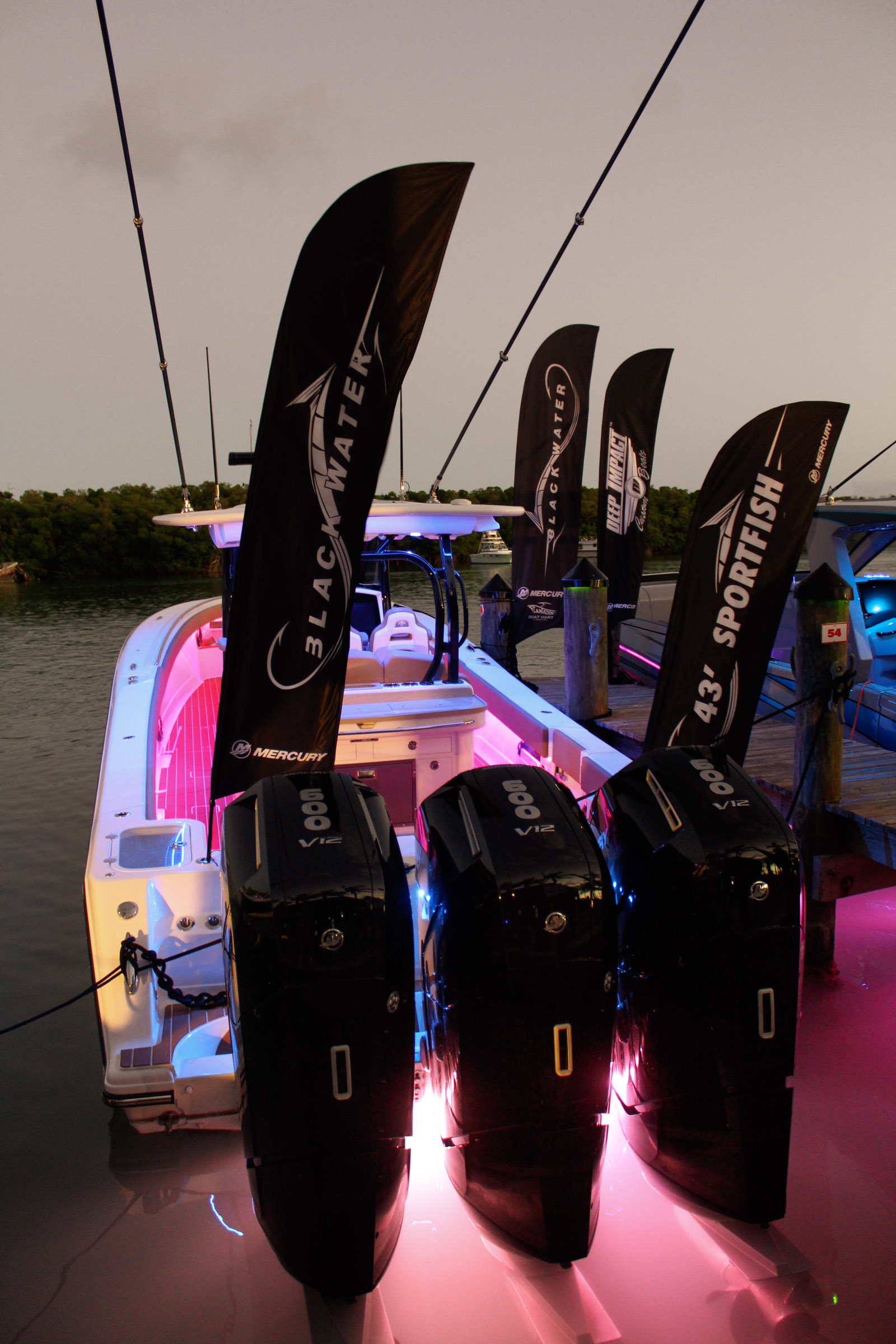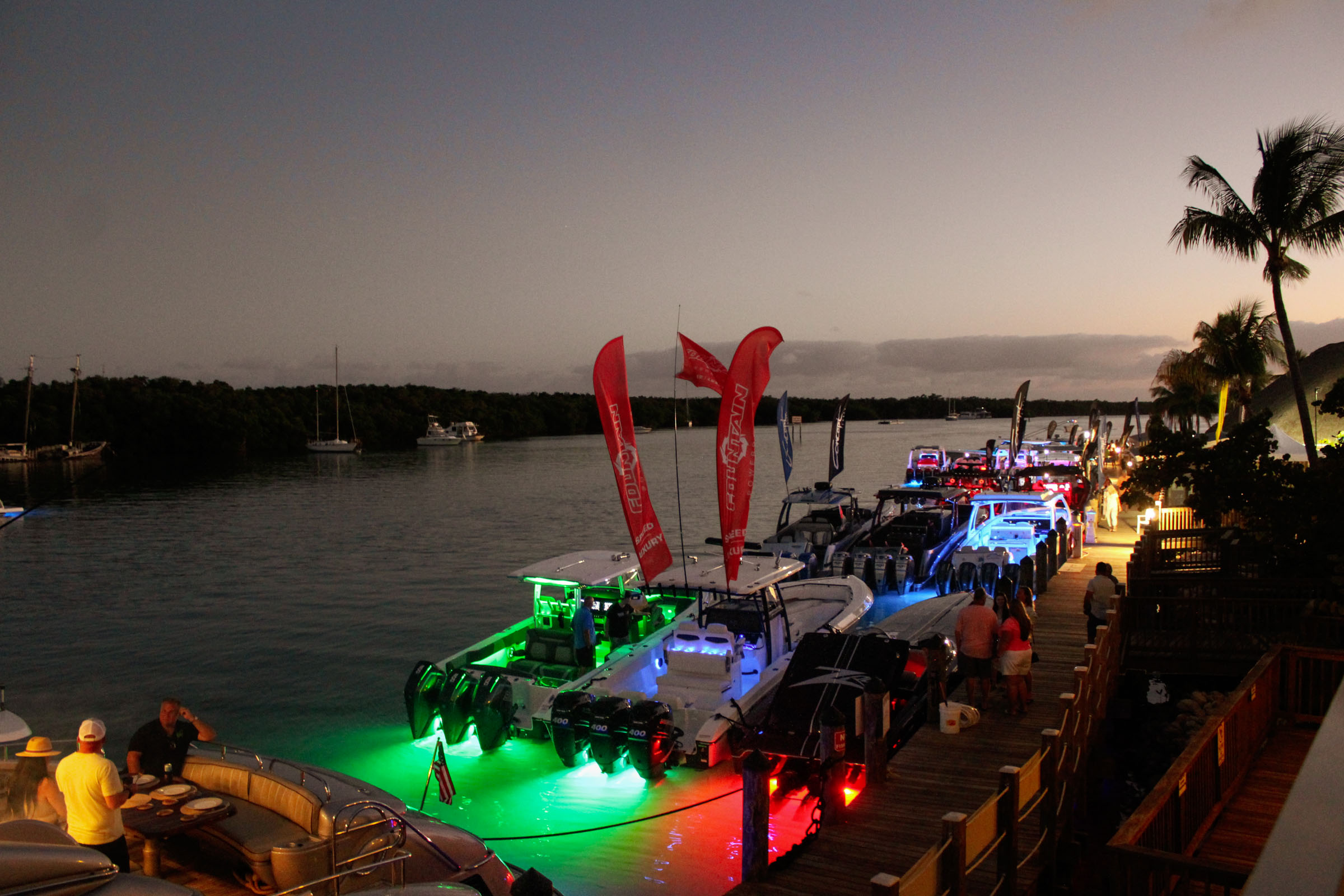 Fresh Faces and Fine Hardware
 No LED action was needed to notice the fresh hardware on hand from Hayaari Marine and DCB Performance Boats joining the mix of faithful flagships. Gaining traction straight from slip 620 at Sea Isle Marina in downtown Miami to the first spot on the pier, Manatee Marine Unlimited of Palmetto, Fla., unveiled its first stateside H44Z center console from Hayaari Marine (also referred to as H:Craft) on the poker run.
And while the Hayaari hulls are manufactured in Abu Dhabi, Manatee Marine Unlimited takes over from there completing all rigging details. Helping catapult the H44Z to the mid 90s with its quad 450s is its infusion setup using semi-permeable membranes borrowed from the aerospace industry. This eliminates porosity and improves laminate consolidation. In simplified terms: It reduces the overall hull weight by more than 20 percent, thus eliciting the almost 100-mph speeds.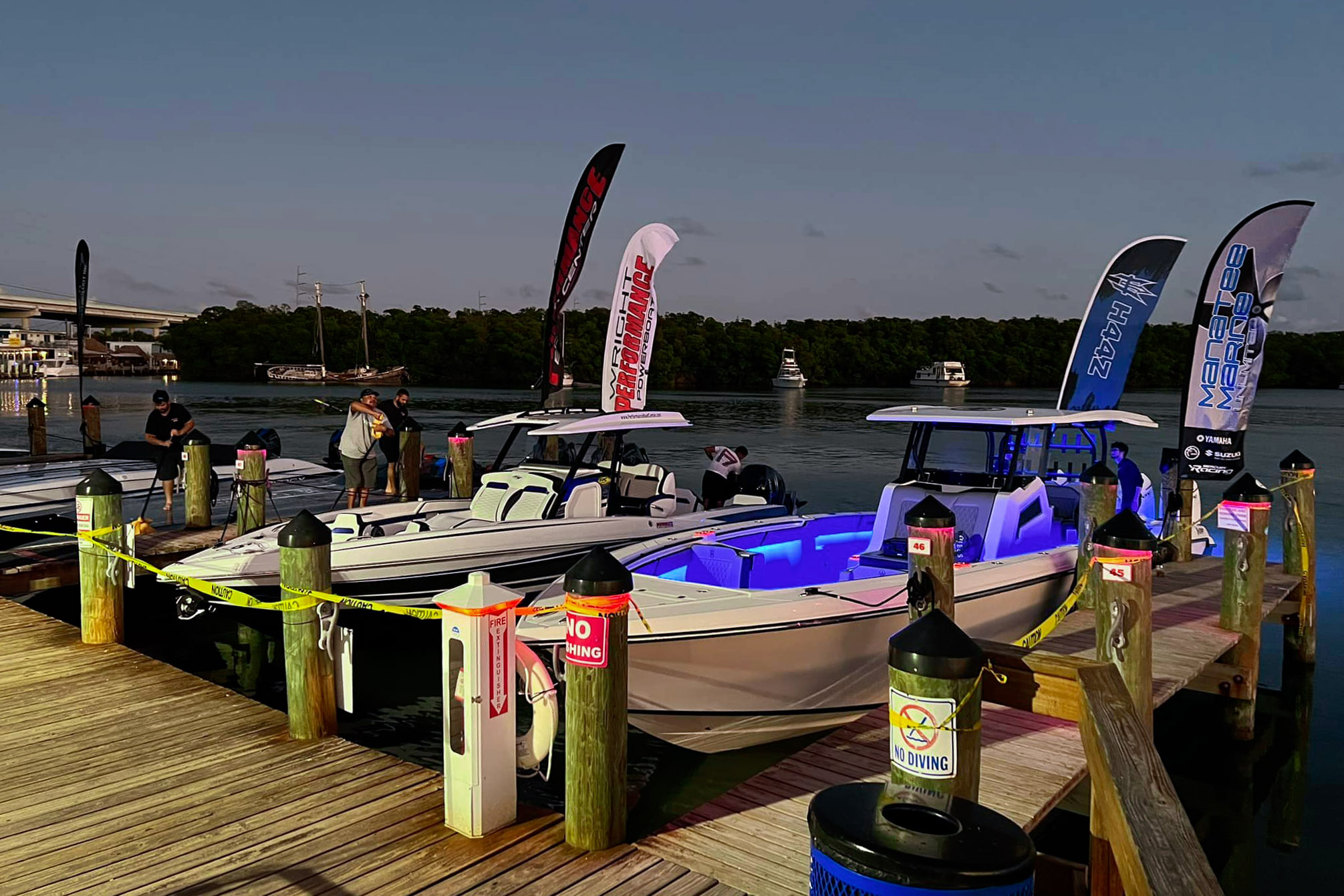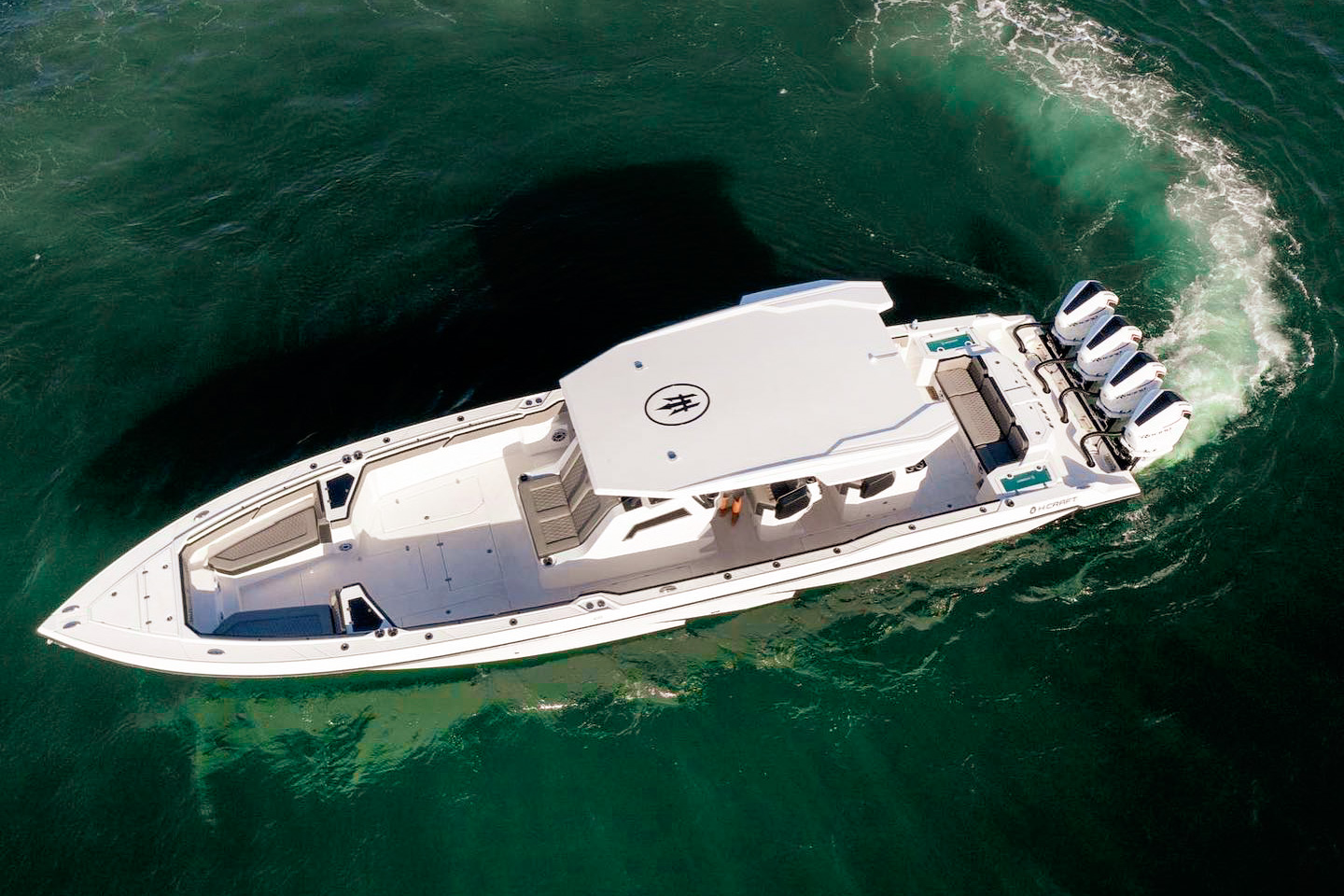 Steps away from the H44Z center console, DCB Performance Boats continued its South Florida domination following the mad success of the M37R Mad Props (leading up to) and during the Miami Show. In Key Largo, the M37R owned by poker run regulars Greg Harris and Yvonne Aleman, shared the spotlight with Mauricio and Angie Vivanco's drop-dead gorgeous green and black open-bow M44 Widebody known as DLA M44, a cool take on Angie's last name De Los Angeles.
For the Southern Californians, a few East Coast firsts were ticked off – it was their first Florida Powerboat Club event and first time boating in salt water; however, this M44 originally delivered at the DCB Regatta, was not their first.  After coming out of a 28' Commander, in 2019 the duo stepped into a open-bow M31 Widebody powered by twin Mercury Racing700 SCi engines, but Angie tells me, "they needed to go bigger," before adding her favorite place to be on the new M44 is up front with friends and family. This is where Todd and Samantha Edinger enter the equation… and the boat
In from Colorado to join their boater buddies for some screaming poker run action, the Edingers are no strangers to fast cats and fun in the sun; the fellow DCB'ers make the majority of their marine memories on Lake Havasu in a twin 1350-hp powered 35-footer. And soon the all-orange object of desire will be joined by its 44' feline friend… after its Florida debut exposing the other side of the country to the awesomeness of open bows. Ironically, more than a few "seasoned" speedboat owners were not cognizant this could be done to a catamaran.
At the open-bow M44 "Key Largo coming-out party", while chatting with the super-friendly and funny Vivanco – who goes by the first name Franko, just as much as Mauricio – he lets me know, "I wanted something different and I knew DCB would deliver." I'd say DCB delivered (and then some); it's not named Dave's Custom Boats for nothing, and I would wager big bucks that Vivanco agrees.
Still in awe over the M37R Mad Props from my sea trail the week prior, my heart further melted aboard the M44, which comfortably fits 10 to 12 guests. Starting in the massive open bow, size alone is not the only the story. The sublime seating design, almost mesmeric to the eye, beckons you to stay put and stretch out – of course, only after you rinsed off in the front foot wash and tucked those flip flops into the special storage compartments. The installation of a middle floor mount makes it possible for a center umbrella too, should bow time be desired out of the sunshine.
And while the open version was not such a radical departure in construction, Tony Chiaramonte, vice president of sales and customer service, explains that it did call for DCB to rewrite its rules of design in regard to the bulkhead conversion since it needed to be every bit as strong as the closed model, and as well, it included all the Vivanco's personalized specifications.
Chiaramonte chimes in with more benefits, "The boat will be used about 80 percent of the time at Lake Havasu, so by having the open bow it makes beaching it and hoping on and off from the front a breeze. Some people think cutting the hole ruins the lines, but with this boat there is no wasted space. It really checks off all the "more" boxes… you have more people, more room, more storage space, and more speakers." He did forget one – more FUN!
Passing into the mid cabin crawl space was maybe even cooler than the bow. Honestly, on the East Coast we just don't have boats like these badasses. It was so spacious I could have hung out under there with the laptop for hours and wrote this whole story. Not only was it cooler (in my mind), seeing DCB likes to pile on the convenience features, DLA M44 also comes with its own built-in, hardwired cooler in the cutty.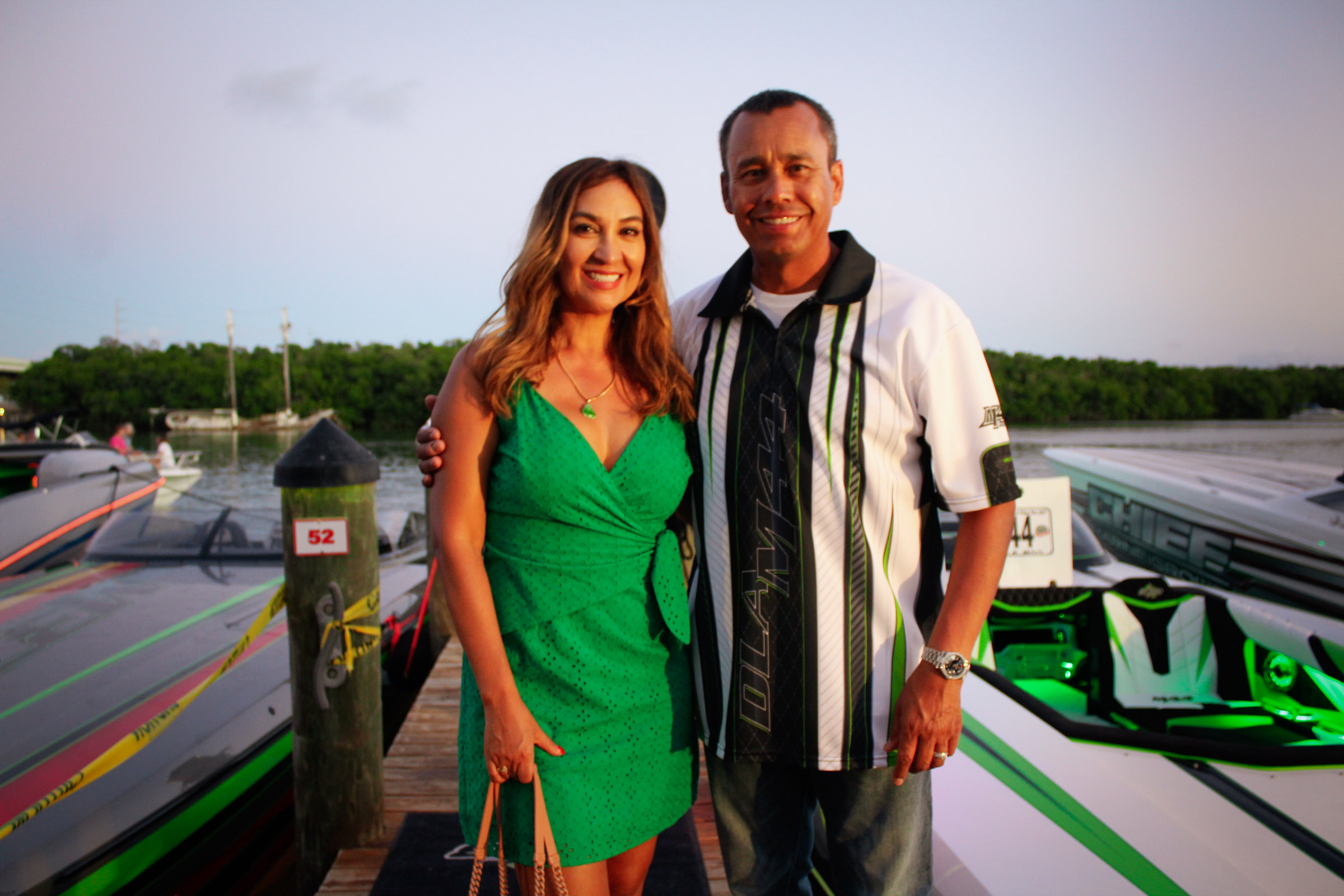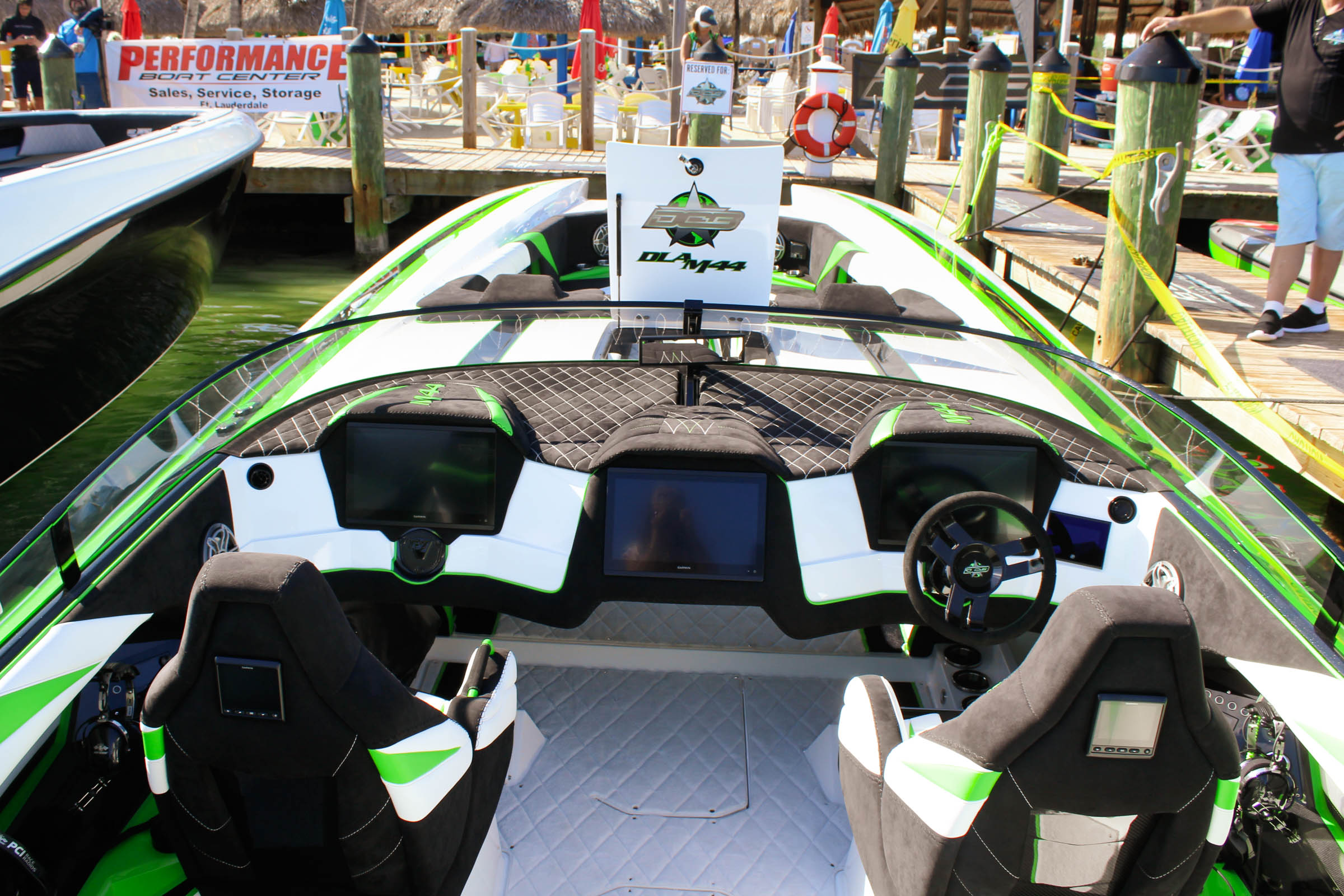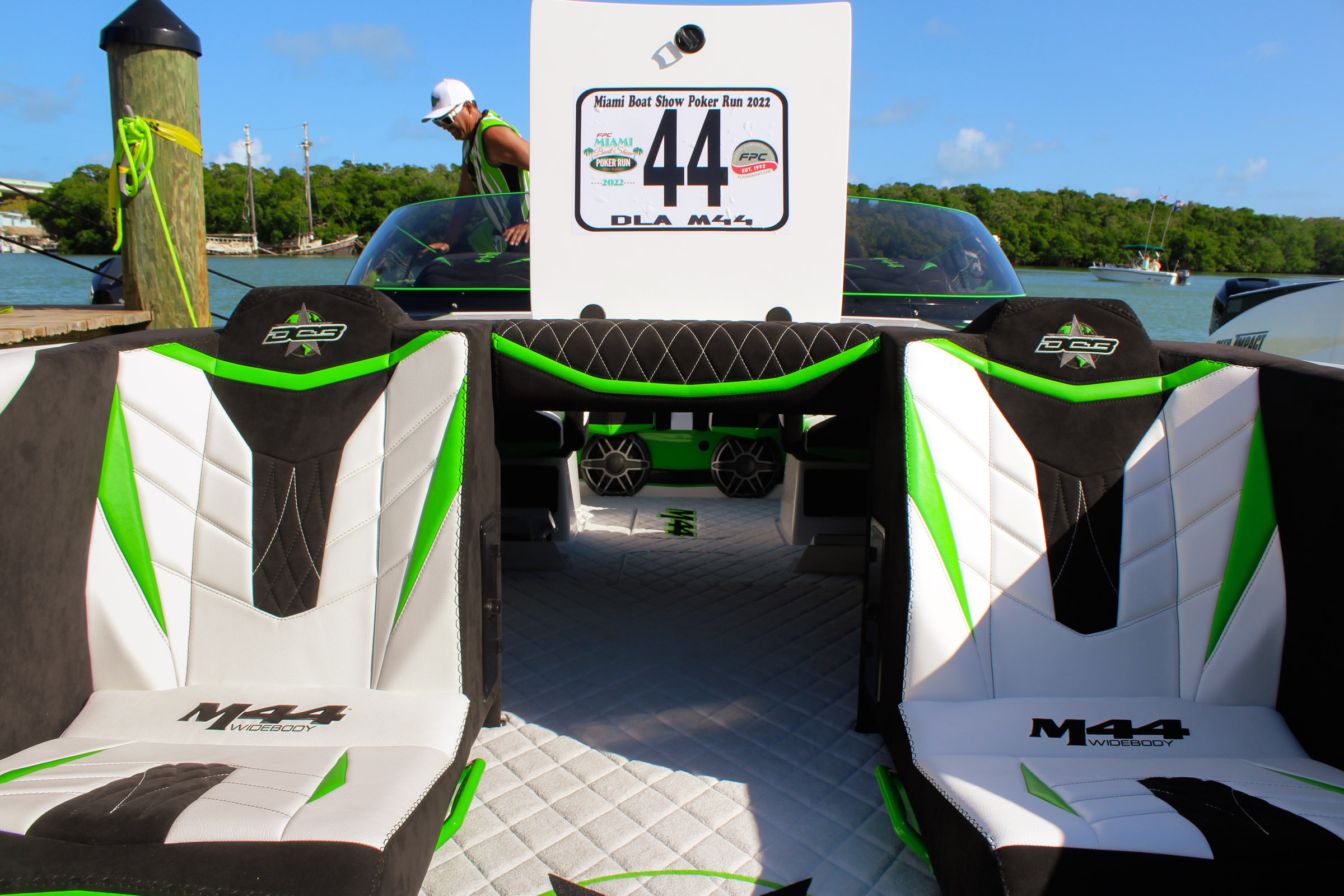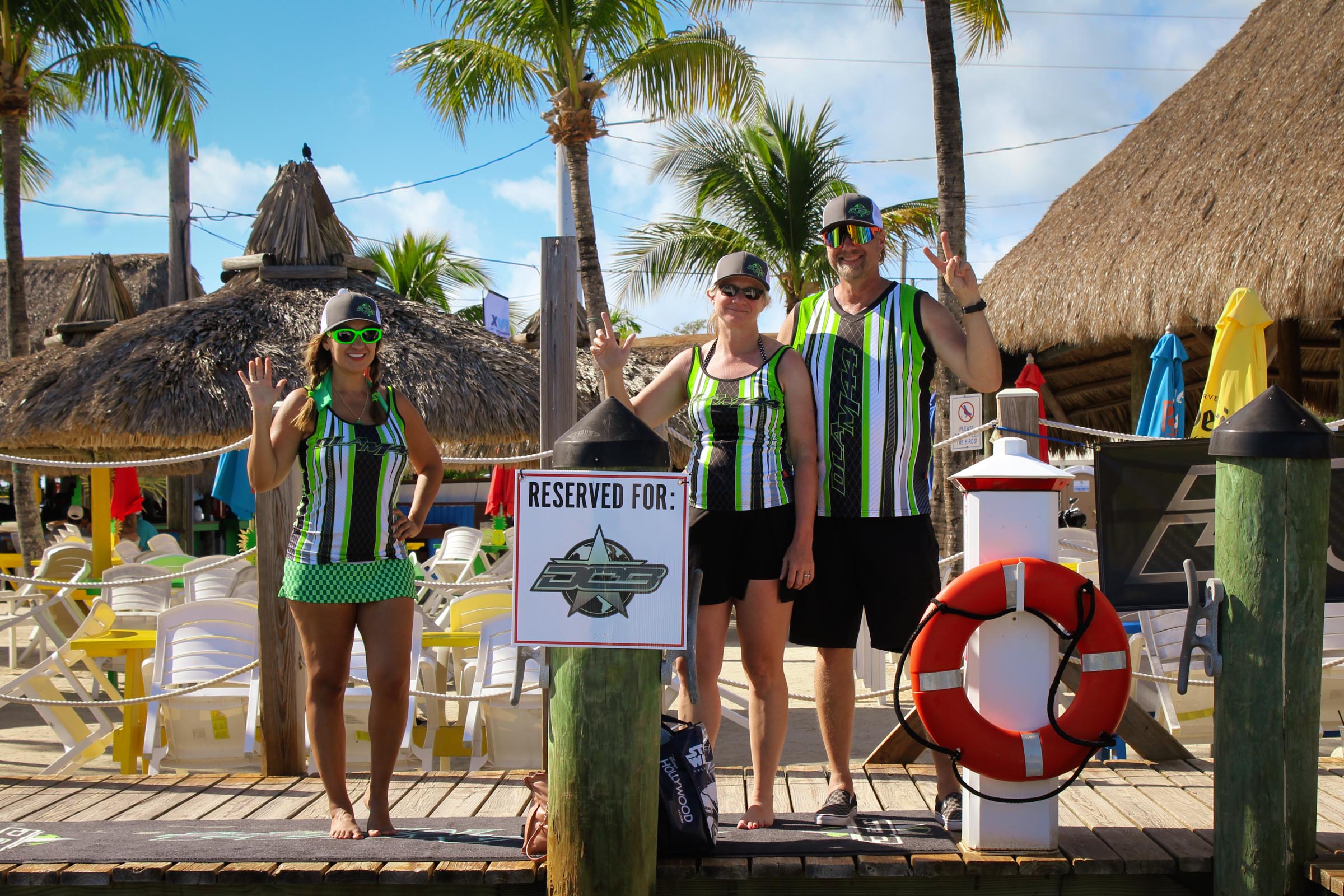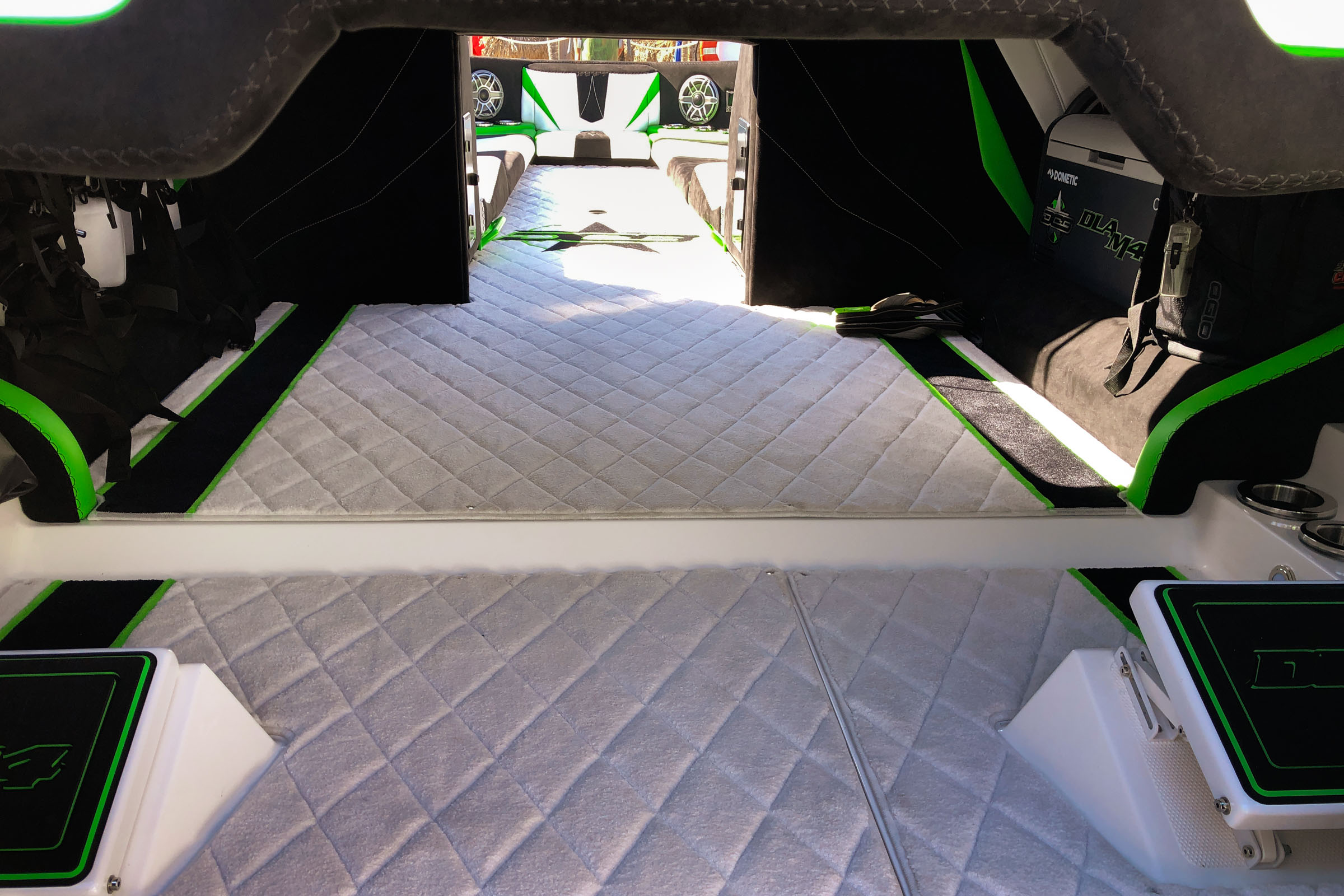 Custom crafted craziness carried into the cockpit where jaws opened wider than the Widebody when eyeballing the craftsmanship of the in-house fabricated glass switch panel and flush-mounted JL Audio controls. The fluid look and feel of the wraparound windshield with its 17-inch monitors was just as beguiling, as were the fresh air dashboard fans doing their part to give the boat that touch of West Coast flair. Who wouldn't cheer on dash fans during desert-dry, triple digit (temps not speeds) drives around the channel?
The dash itself really truly is just that… dashing! The attention to detail in the stitching and the melding of the black Italian Alcantara and cool touch fabric on the cockpit seats and side panels is faultless. Mad props go out to the skillful mad lads in the DCB upholstery department. And equally as dashing, this time not only to look at but to feel, is the splashing fountain of water cascading down the rear steps from the special device that pumps the fresh water back through to cool off the tribes chilling on the transom.
Fresh flowing water and fresh blowing air are awesome attributes on the $1.4 million (with Myco trailer) masterpiece, but I'm most spellbound by its speed and sound, being that, I'm an acceleration addict and electronic music fanatic. So, I'm torn between what's more banging. Is it the Mercury Racing 1550/1350 engines that push DLA M44 to 146 mph with 37" props and a high-speed orbit of 170-plus mph with throttles pinned in 1550 mode, OR is it the 26-speaker stereo sound system, when the average number on board is eight and ten?
They say "seeing is believing" – with DLA M44, hearing is believing – so much so, a JL Audio factory direct support technician headed out to El Cajon to the DCB factory to complete the "fine tuning" which these days is carried out via laptop and then transferred onto a flash drive for future installs. Just as Frank Sinatra sang "My Way," you can see Franko did DLA M44 "His Way." It's a powerboat poster child of articulation expressing DCB's passion for plushness, perfection and most of all high-performance.
Someone else doing things his way, and having enormous success with the club he started is Daniel Garcia of Keys Island Runners. As you will see below, his KIR fun run taking place the same weekend as the FPC Miami Boat Show Poker Run had extra special meaning.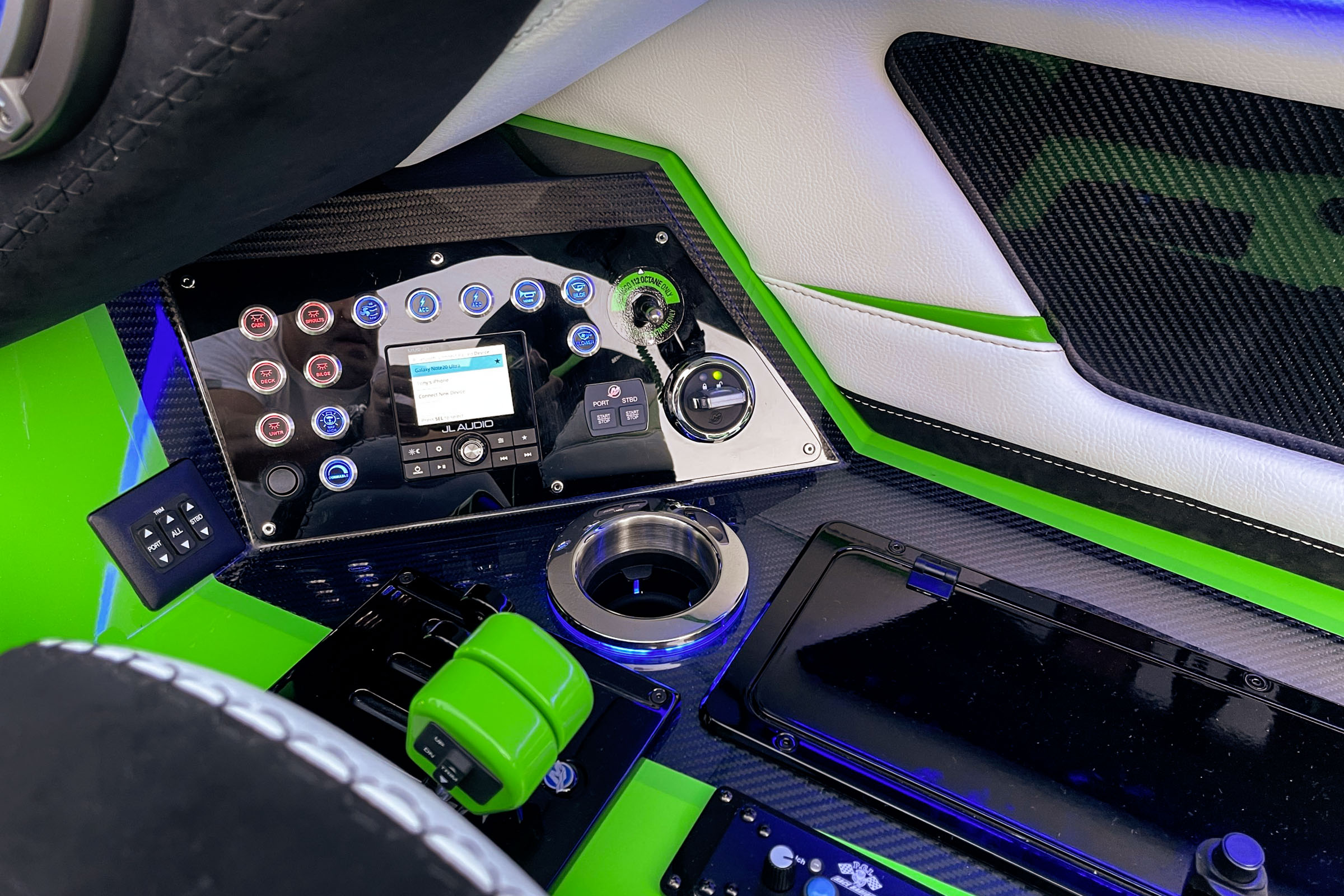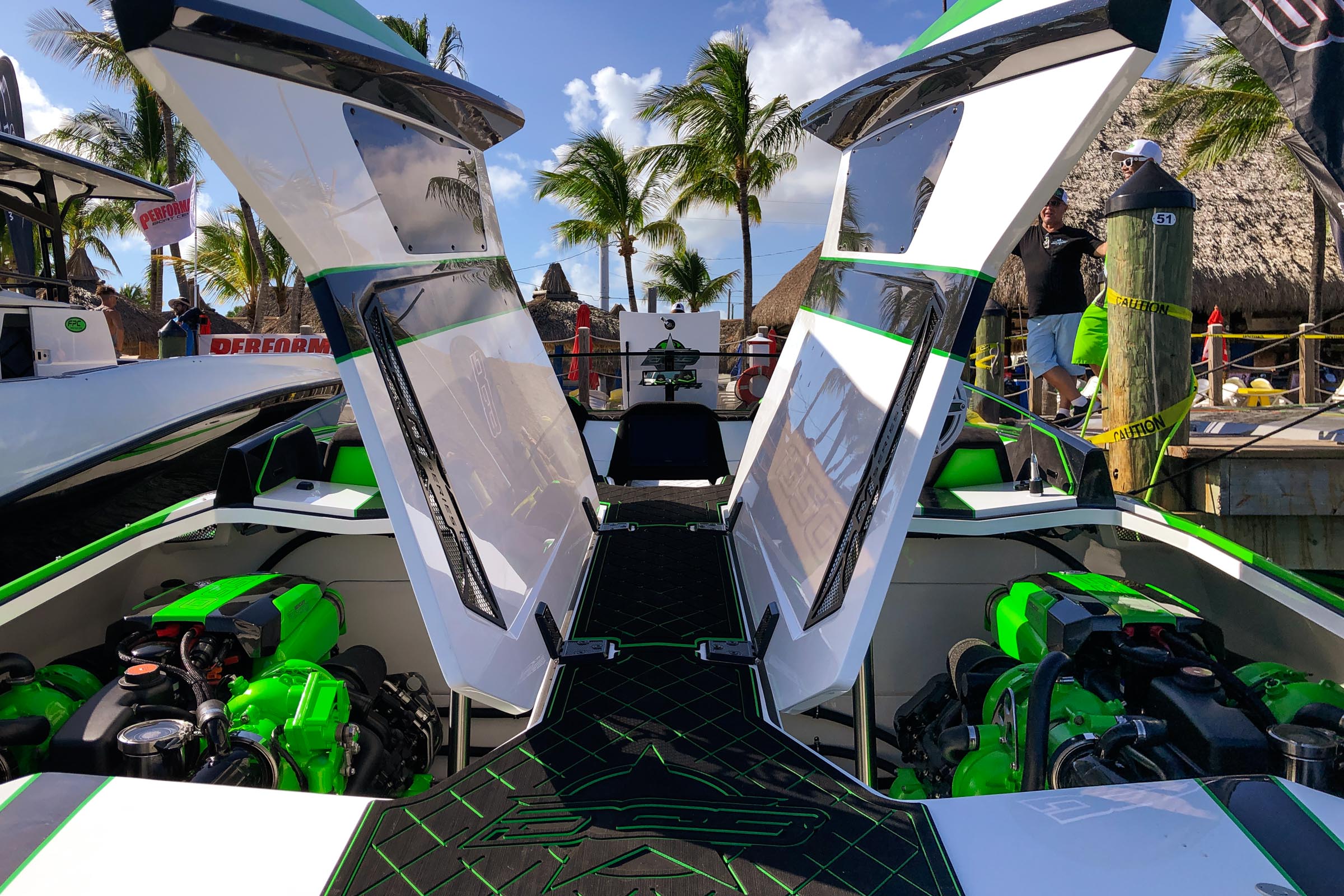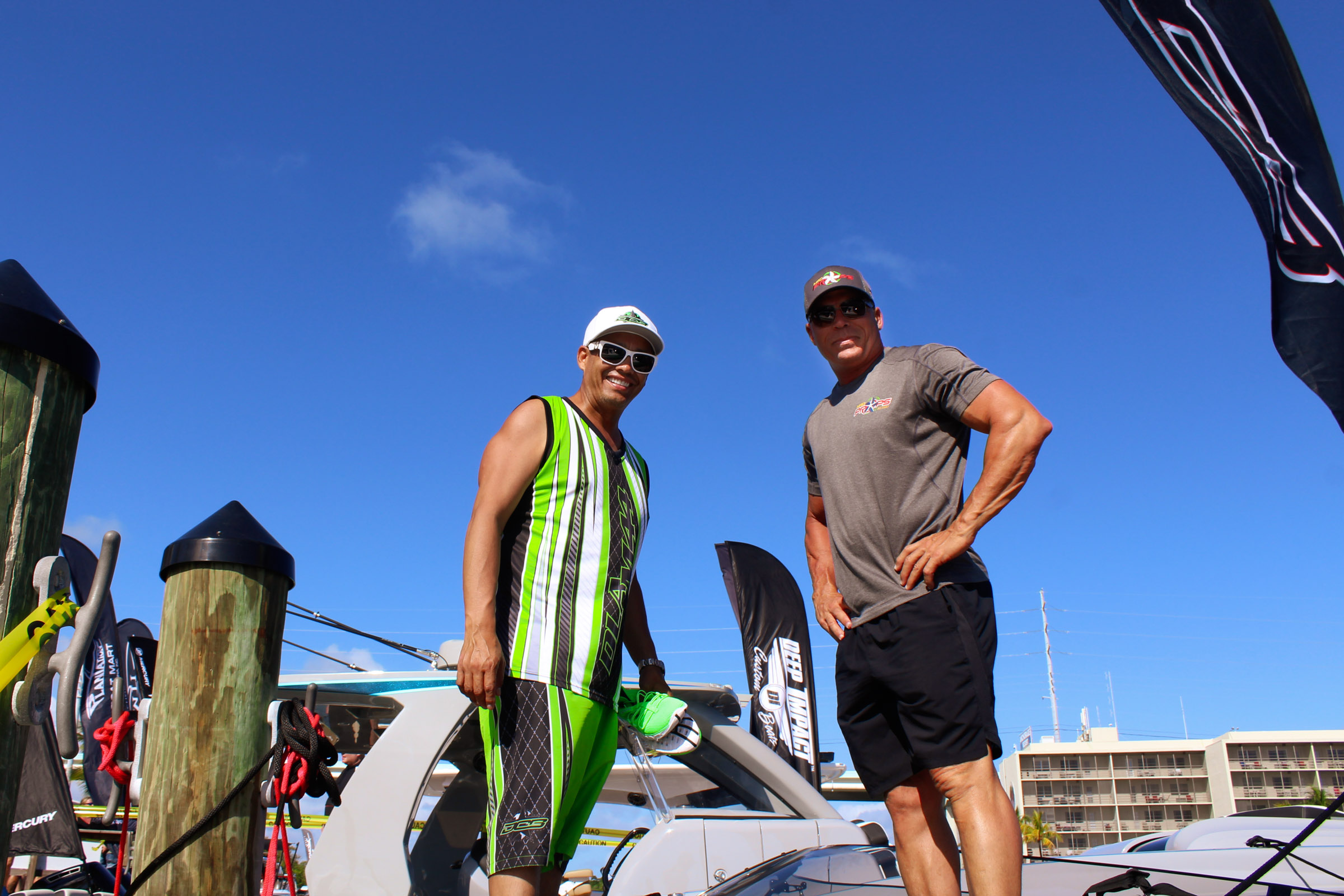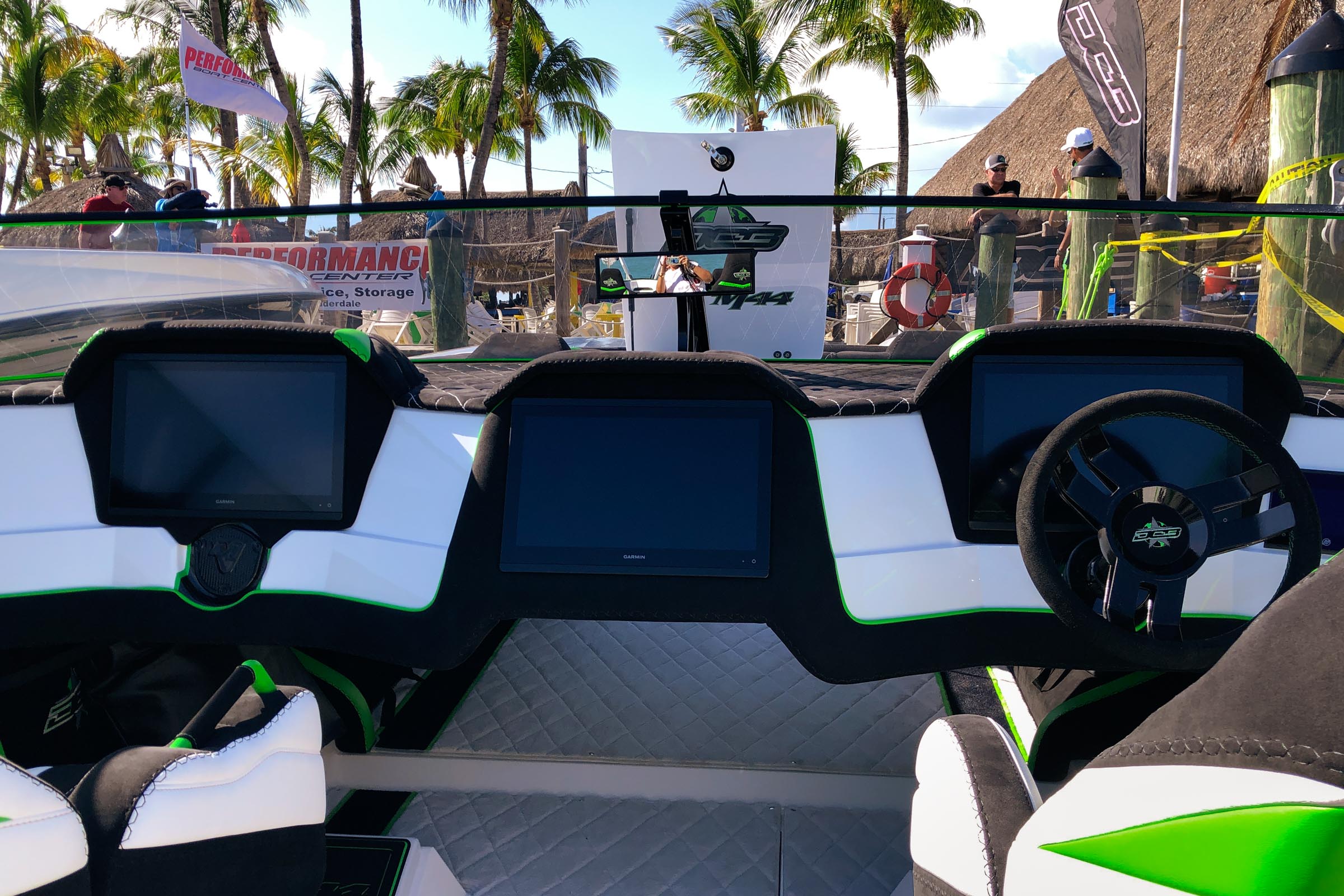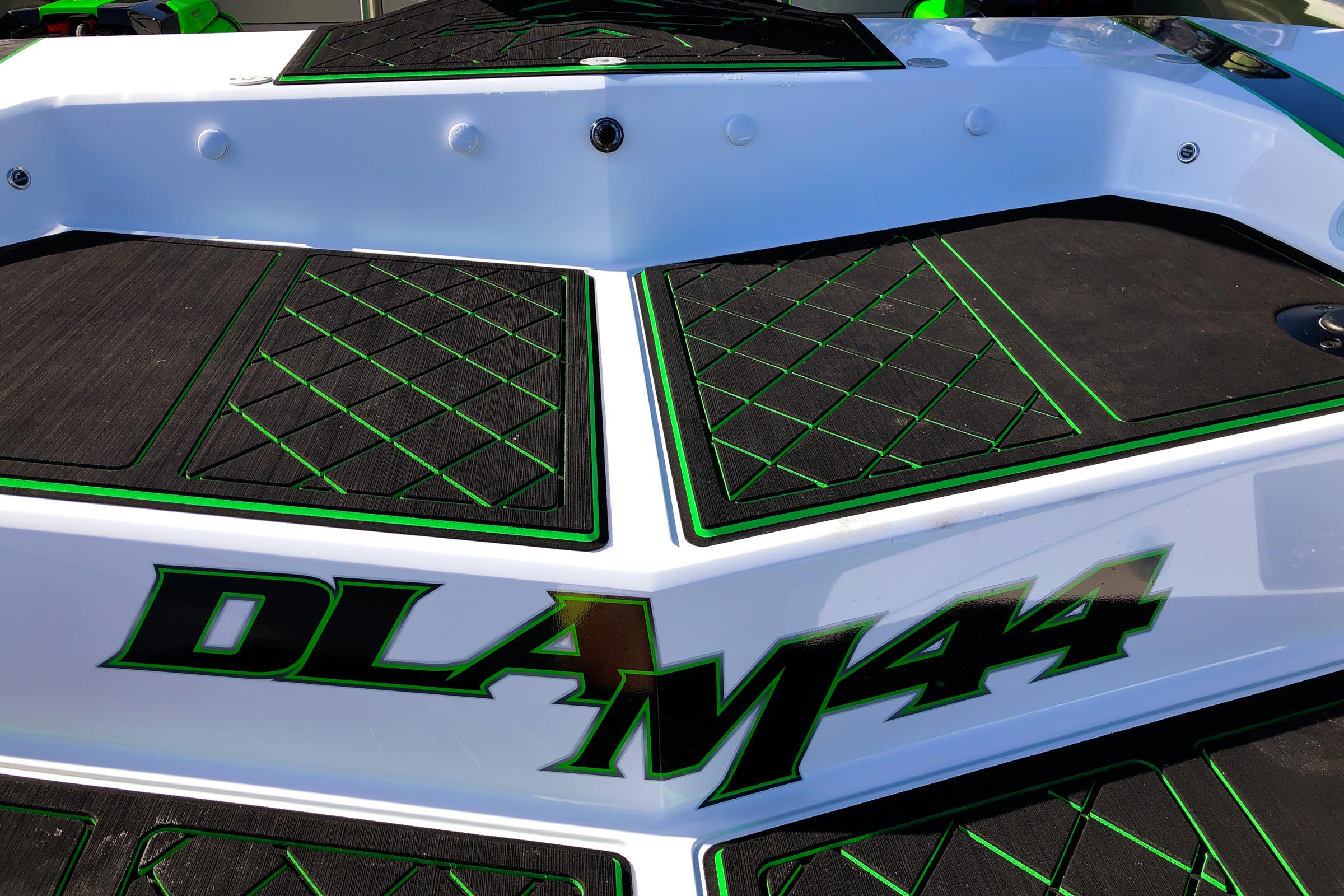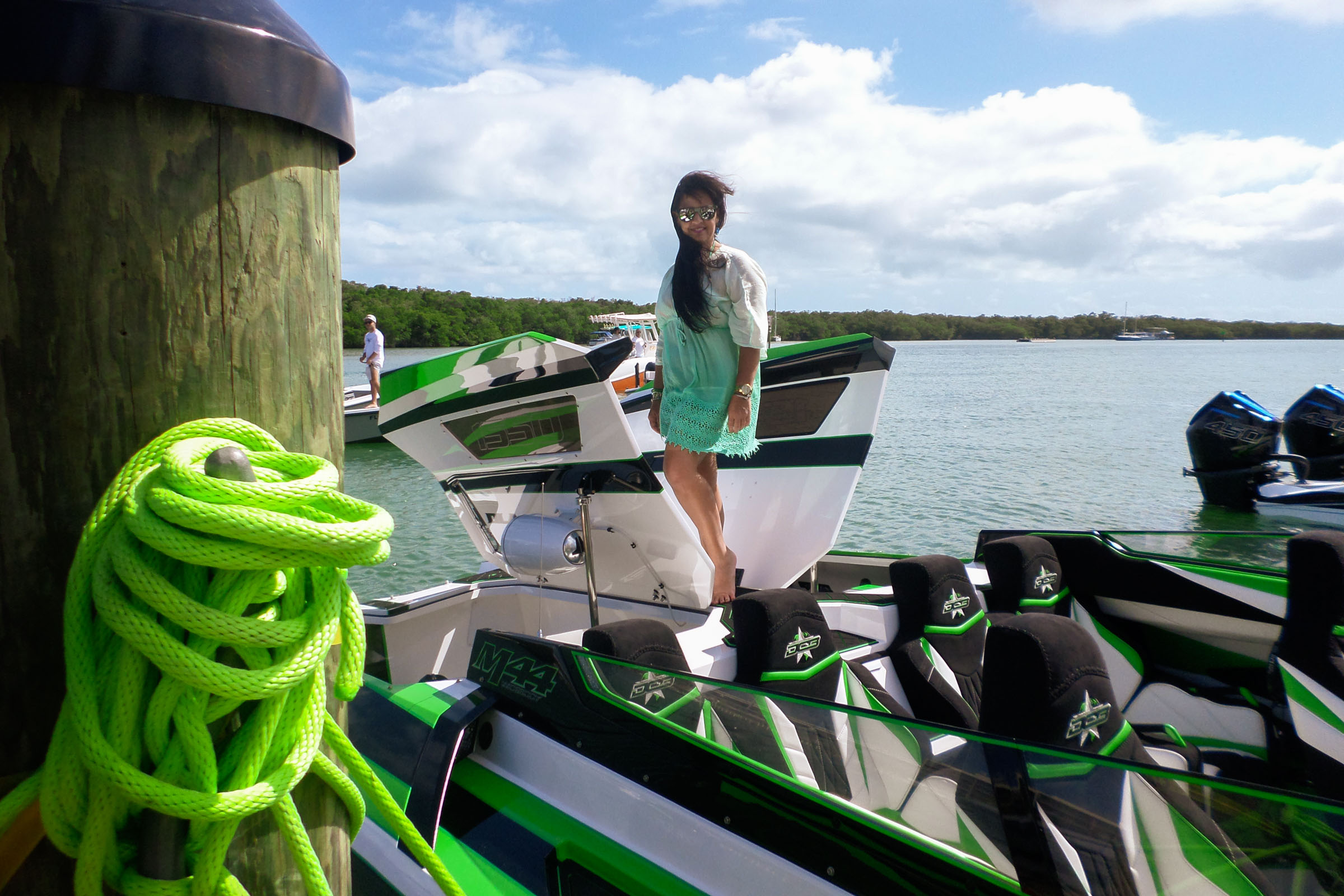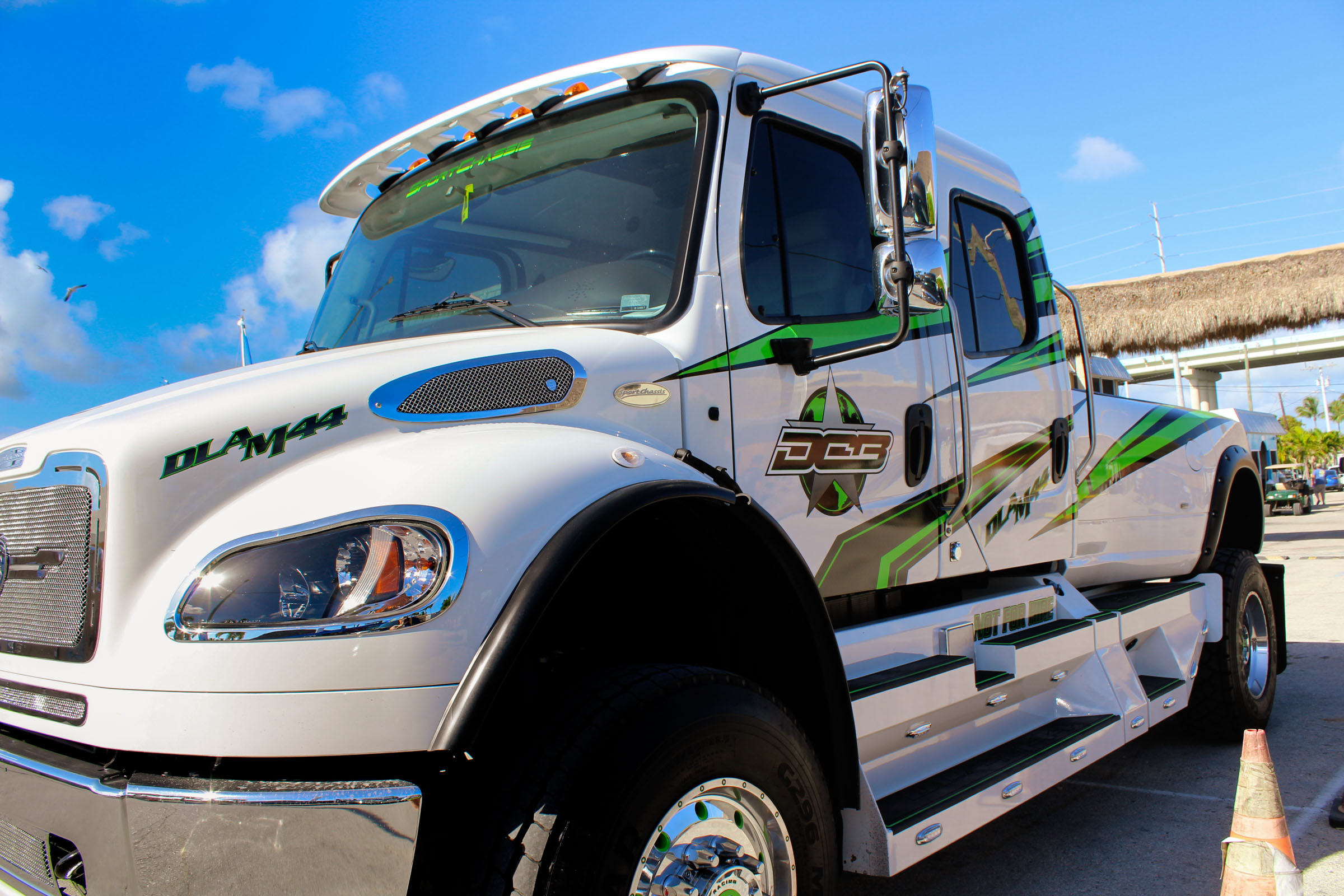 KIR Inaugural Rey Marino Memorial Fun Run
 Last winter in 2021, RDP did a feature story on KIR and Garcia. A year later and with a member base of 32,000, it's amazing to see the group keeps on growing.
https://www.riverdavesplace.com/forums/articles/keys-island-runners-just-as-fast-and-just-as-fun%E2%80%A6-just-ask-daniel.806/
This February, Garcia and his Runners returned to the Upper Keys to pay tribute to Rey Marino of Hellkat Powerboats, who passed away six months ago in a tragic nighttime boating accident in Biscayne Bay. Garcia and Marino had a special connection, ever since the Hellkat Powerboats owner first started constructing its 30' model. Between his competitive pricing options and equally competitive spirit, Marino encouraged local South Florida boaters to take part in the runs. Marino even used the inaugural KIR fun run down to Key West to present the new 32' Hellkat catamaran.
On February 26, for the Inaugural Rey Marino Memorial Fun Run, Marino's wife and his brother were in the front boat which led the flotilla from Buttonwood Sound Basin down to the Islamorada Sandbar. Hundreds of watercrafts joined in for the Saturday run which brought tears to many eyes when 6,000 rose petals rained down showering over the Hellkat and surrounding boats. The link below shows the rose petals being tossed. For this event, the Wesley House, Key West nonprofit dedicated to protecting and nurturing children and strengthening family connections across all of Monroe County, Florida, was the chosen benefit foundation.