Story and photos by DinaRella / Additional photos from Six Speed Photography
PART ONE
On the sunny Sunday of Veterans Day weekend, the steel and chrome crowd geared up to go ga-ga over the 300-plus curated rare and dear drool-worthy gems at the fourth edition of the Exotics on Las Olas (ELO4) in the heart of downtown Fort Lauderdale. Another incentive for the motorsports masses to hit up the hotbed of horsepower was the chance for a quick chat with former Miami Dolphins wide receiver Floyd Rag; as the event producer and co-founder, the possibility of that happening was pretty big.
Following the successful production of the uber-popular Supercar Saturday series for local dealer networks, including meet-ups at Rag's Lamborghini Broward Dealership, four years back he moved the showcase over to the palm tree-lined promenade of boutiques, bistros and bars on Las Olas to reach a broader base. Besides potentially bumping elbows with the host, many of the 50,000-plus attendees were just as gleeful to have a go-around with the tuned-in owners, in hopes of gaining priceless insight into the boundary pushing, avant-garde hypercars of present hailing from across the pond, as well as the vintage and golden era American muscles cars.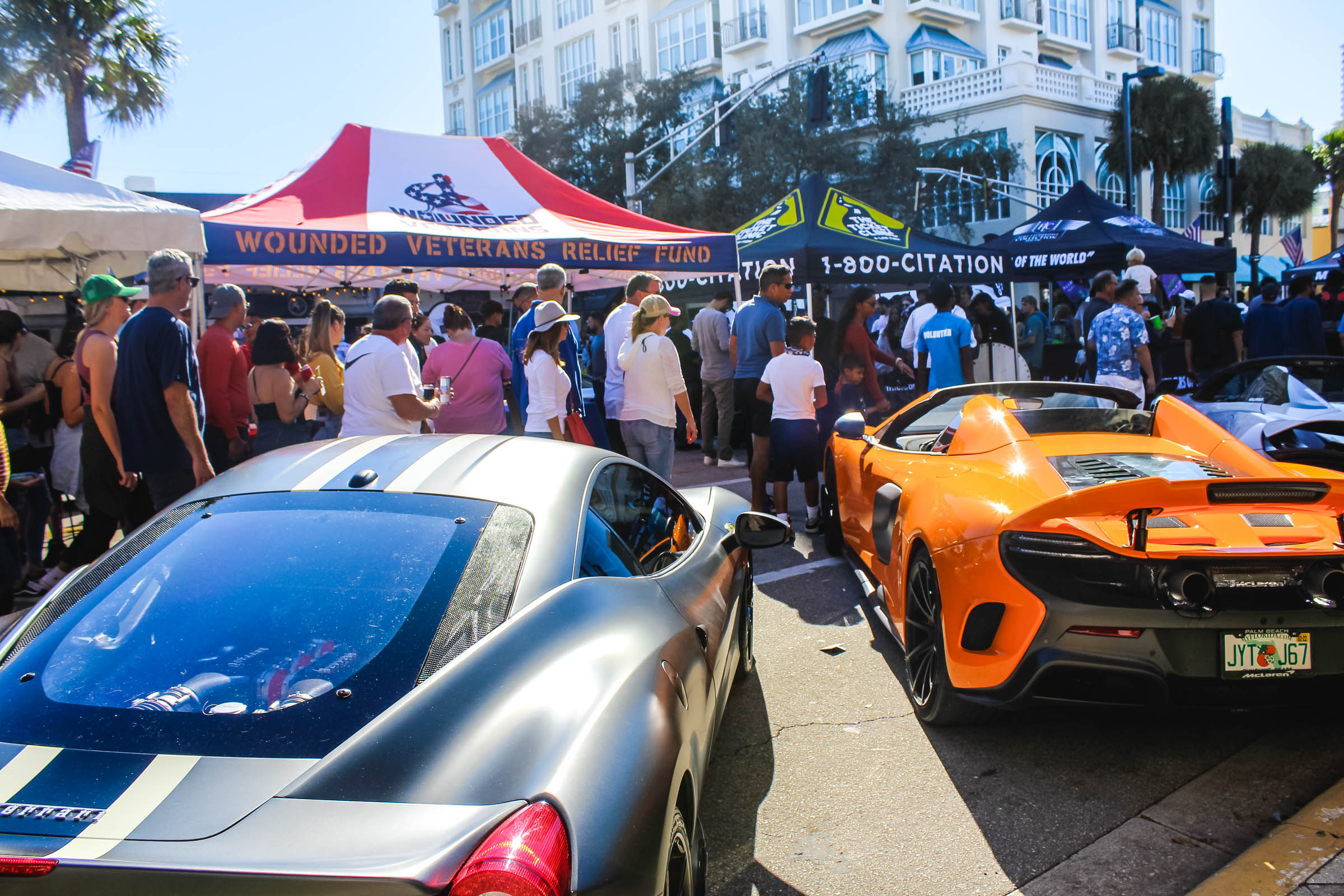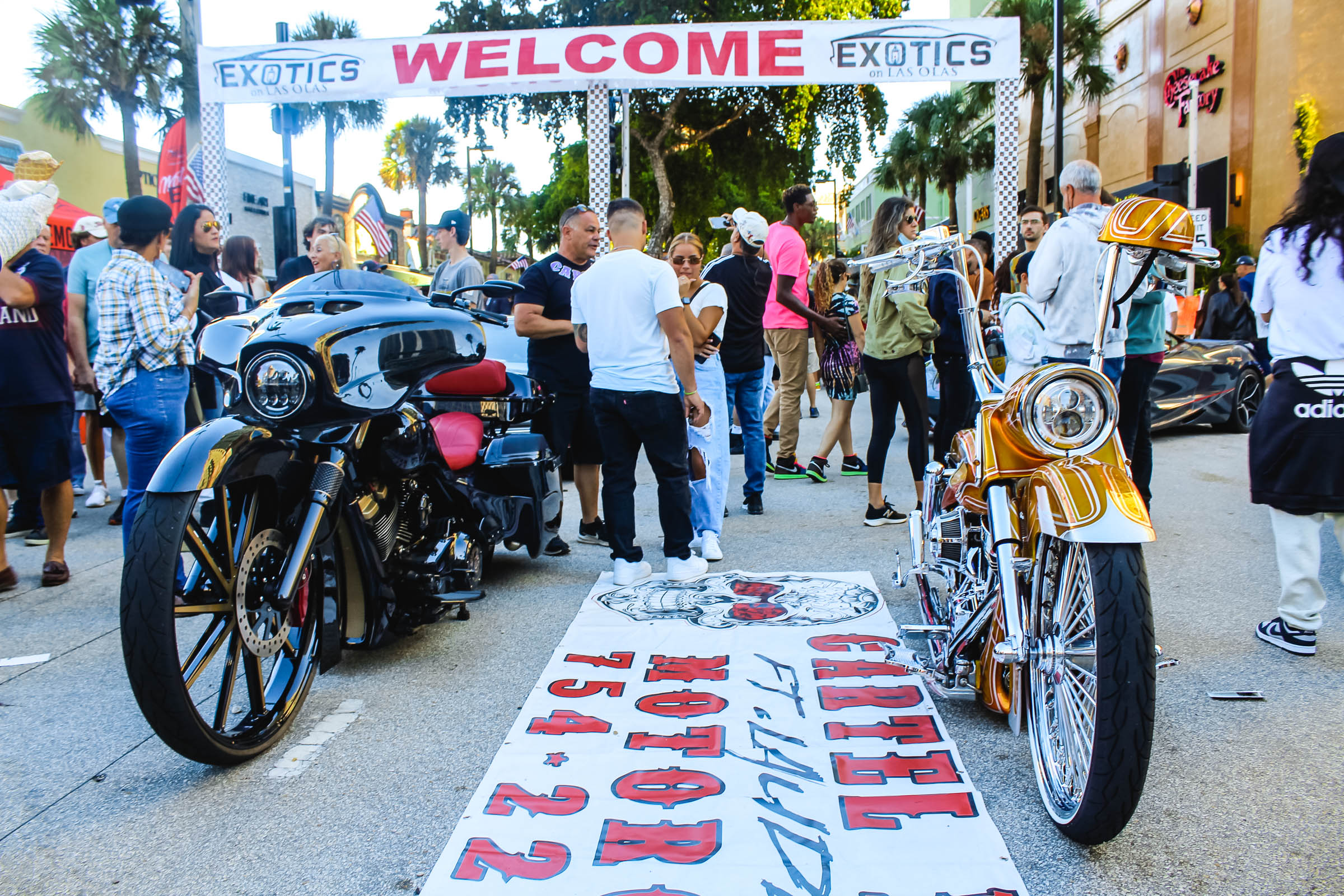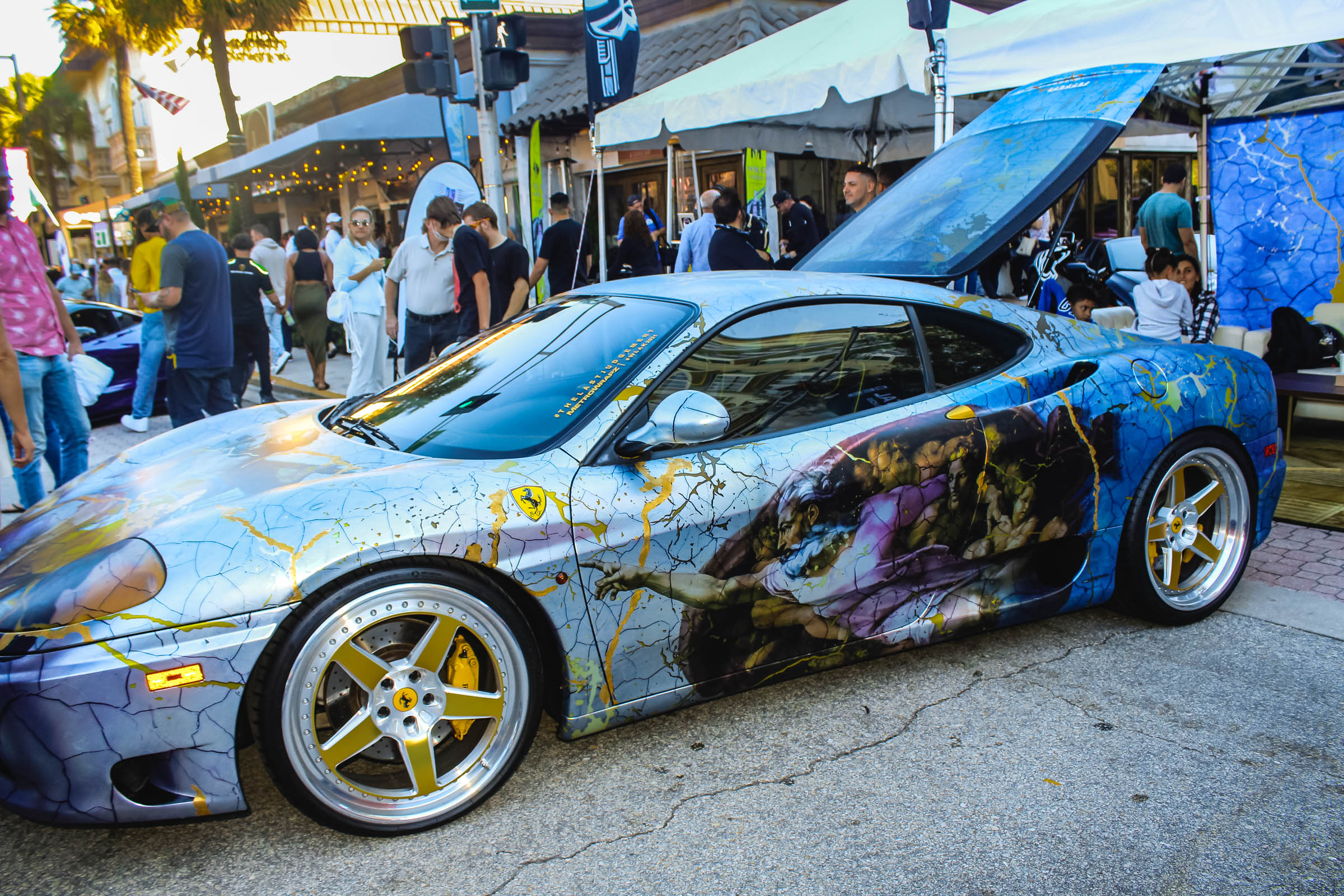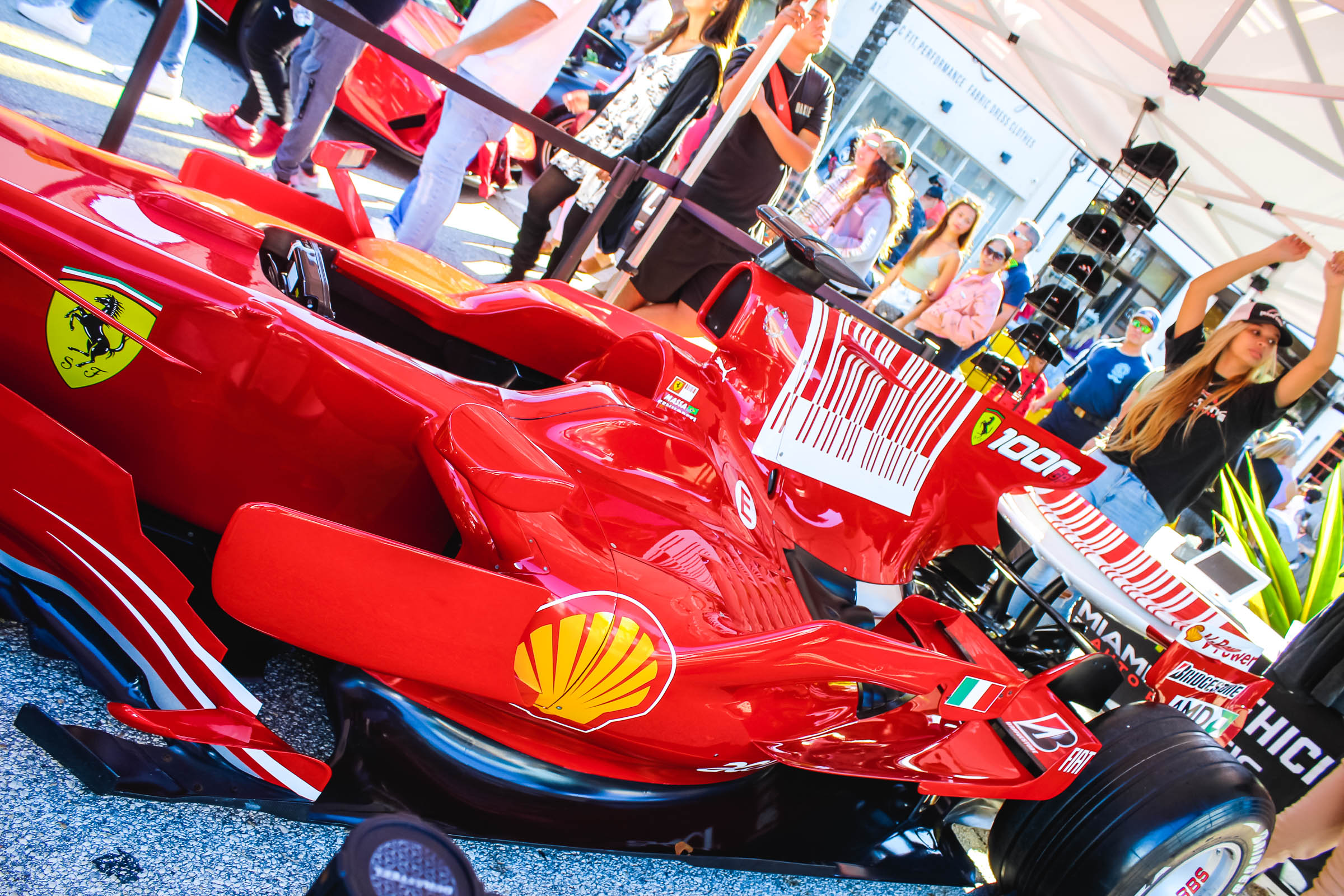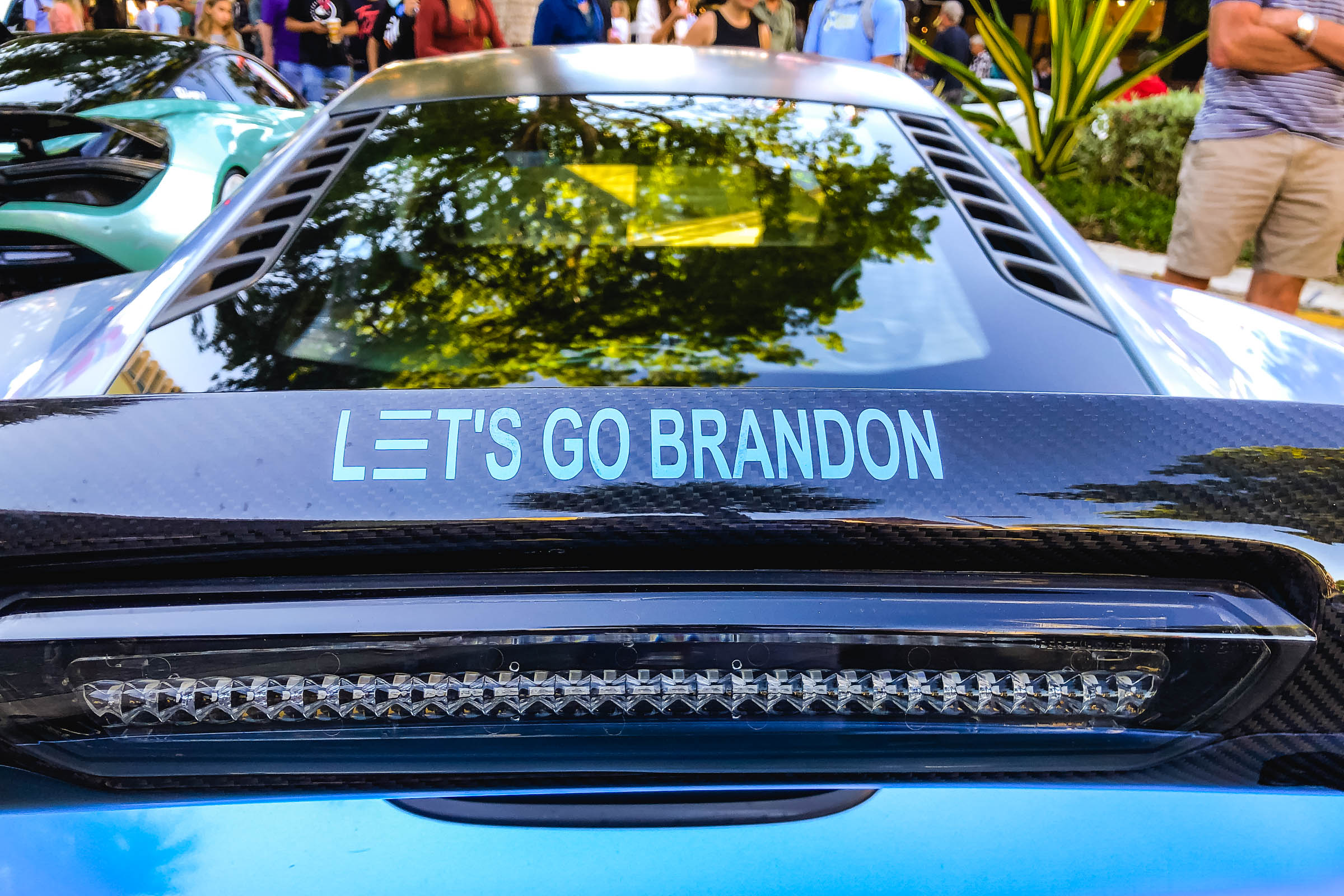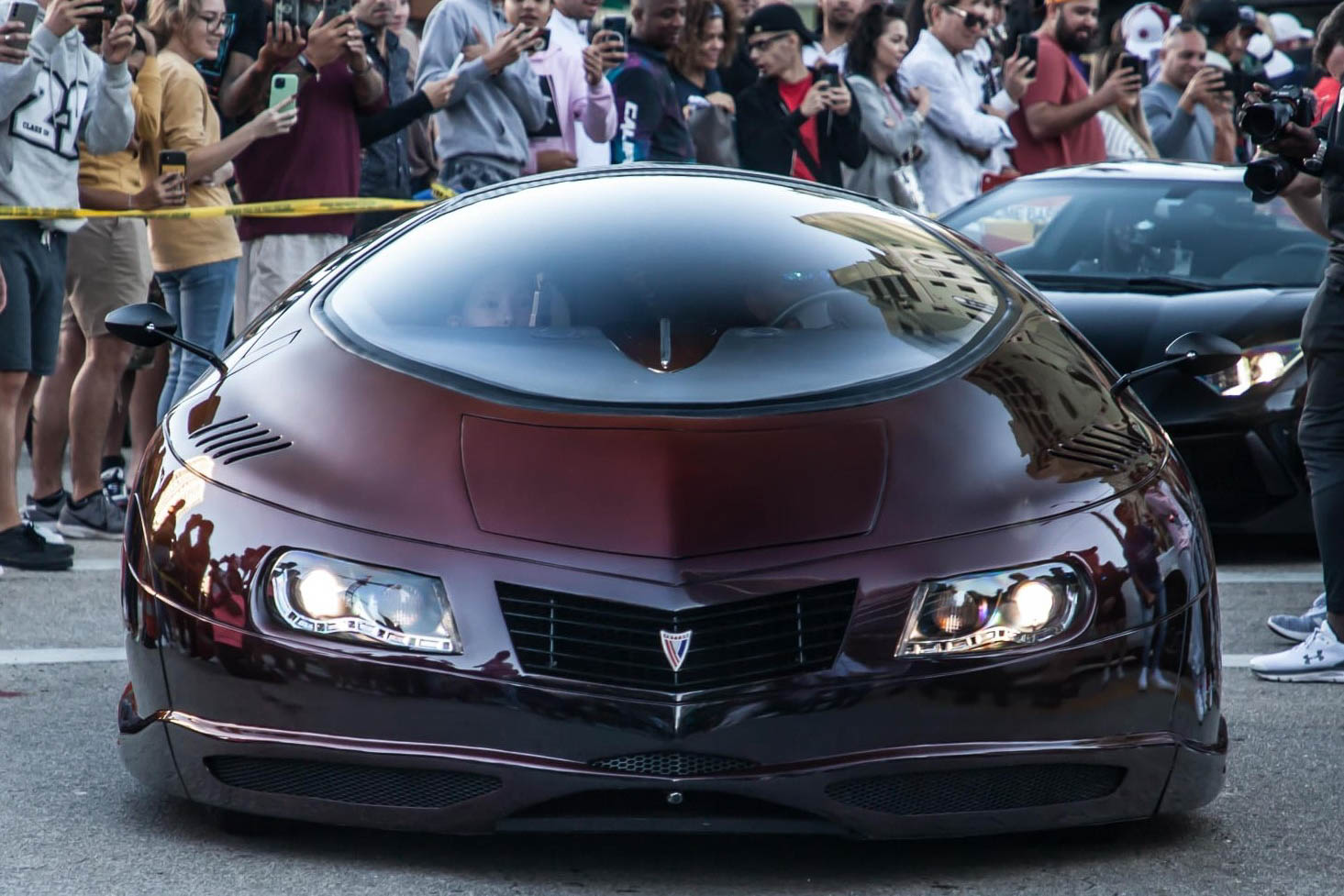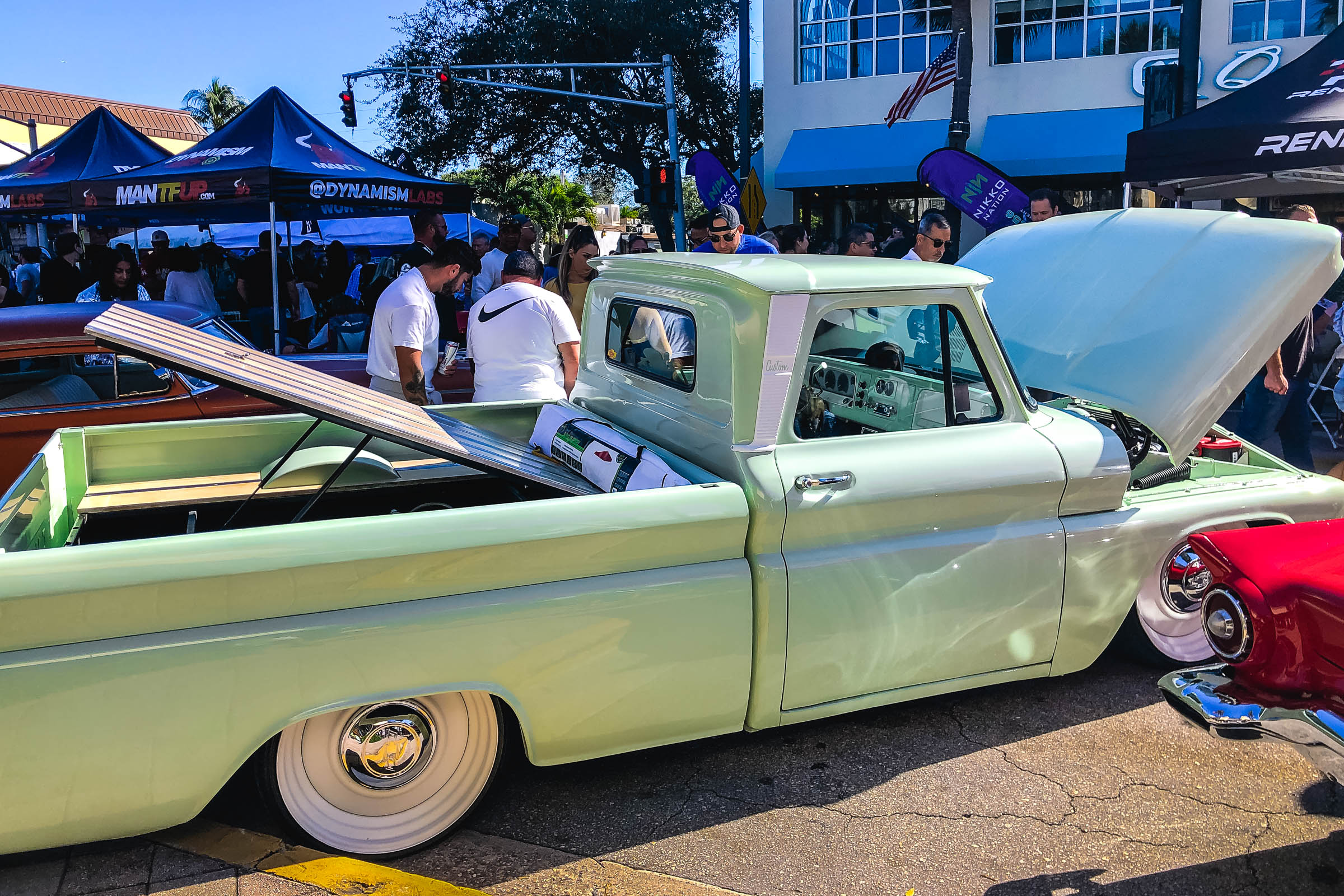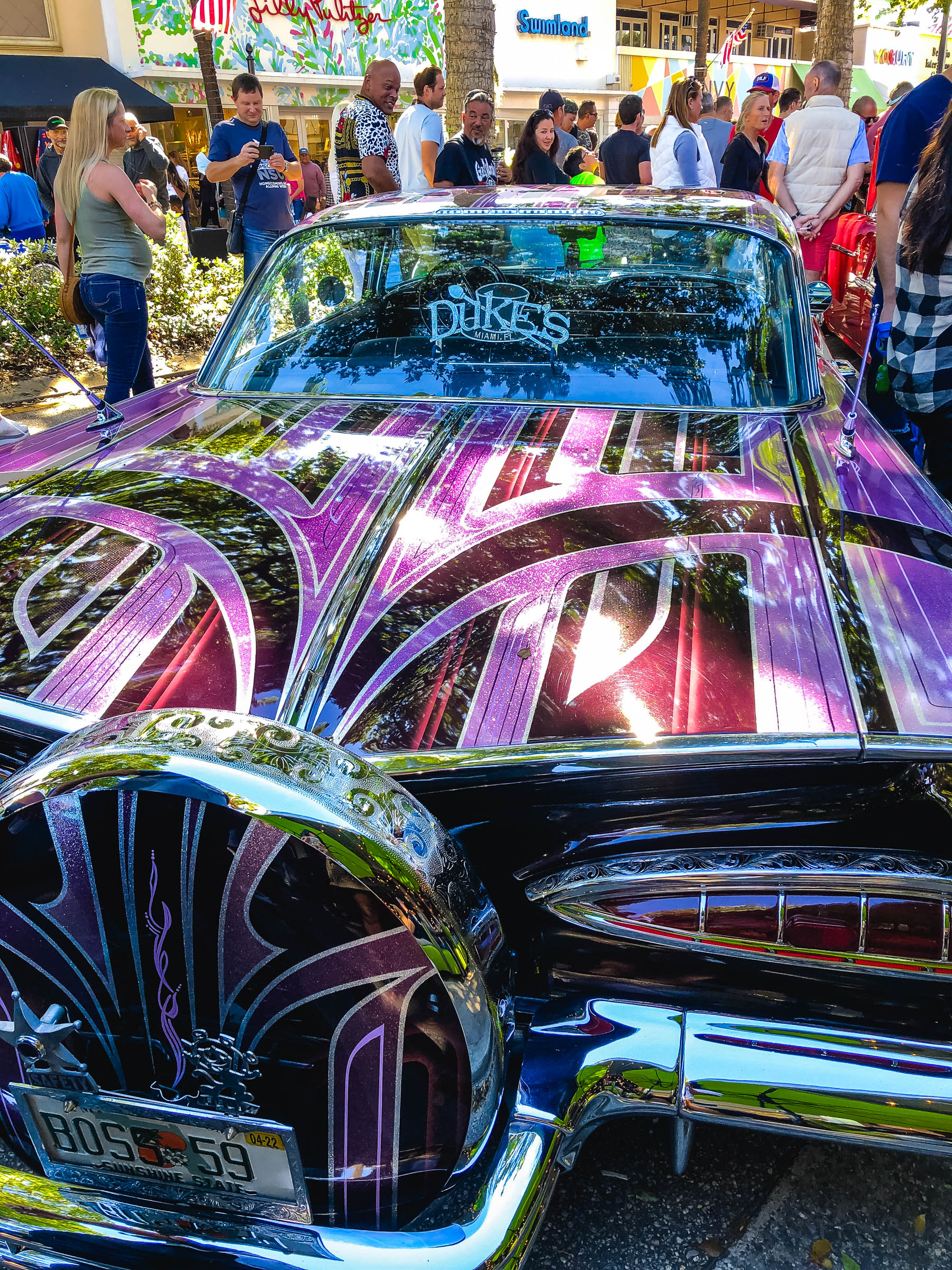 The panorama, orchestrated in partnership with the Greater Fort Lauderdale Convention & Visitors Bureau and the Las Olas Association, which included a charity component donating proceeds to the Wounded Veterans Relief Fund, reminded me of a boulevard-based edition of the Camden on the Lake and Performance Boat Center docks during the LOTO Shootout or the legendary Conch Republic pier come mid-November for the Key West Worlds. The only difference: the fiery red, lime green and deep purple neurotic exotics were high-performance vehicles not vessels, and in place of the Cigarettes, MTIs and Nor-Techs were four-wheeled, rubber burning banshees.
Italians do it better... and clearly did it best with the Mediterranean country's trophy pieces outnumbering all others. Notables dominating the powerhouse parade were – a Ferrari Monza SP2 valued at $2 million, Pagani Huayra Roadsters valued at $3 million each and the most expensive of the show… a Bugatti Chiron valued at $3.6 million. Cross-channel rival McLaren also came out fighting with a strong turnout of combatants positioned up and down the five block radius. The McLaren Special Operations (MSO) bespoke objects of desire did their part delighting spectators, as did the luxury car refinement specialist Novitec with its Bavarianized twist whipping the 720S Spider into a widebody N-LARGO.
Exciting the eyeball-popping audience even more with his Orange Dragon Apollo "IE" Intensa Emozione was Barry Skolnick, the Miami Beach mega-millionaire and automotive madman with 160 luxury cars in his personal collection. One of only 10 worldwide, the German hypercar was built in collaboration with HWA AG, a tuning and racing team spin-off from Mercedes-Benz AMG. The tailor-made masterpiece sold for $3 million, somewhat of a bargain I suppose – down the road the limited model is in line to shoot to $10 million.
I too was "in line to shoot" however my call of duty was documenting the high-octane mayhem. In the midst of focusing the Canon Rebel in on a row of roped-off classic to cutting-edge lime green Lambos soaking up the limelight in front of American Social, through my zoom lens I spotted powerboating veteran and vehicle visionary – Gino Gargiulo. It came as no surprise seeing the savvy go-faster on Las Olas; on the flip side, hearing about his new photographic venture Your Work of Art, was a welcome discovery and the perfect product to include in our Profile's Section for anyone interested in "decoratively framing their fast times" for a wall display. The reigning South Florida king of exotic car and boat combos himself, could probably decorate every wall in his house with the mind-bending anthology of fast-moving works of art he has had to his credit.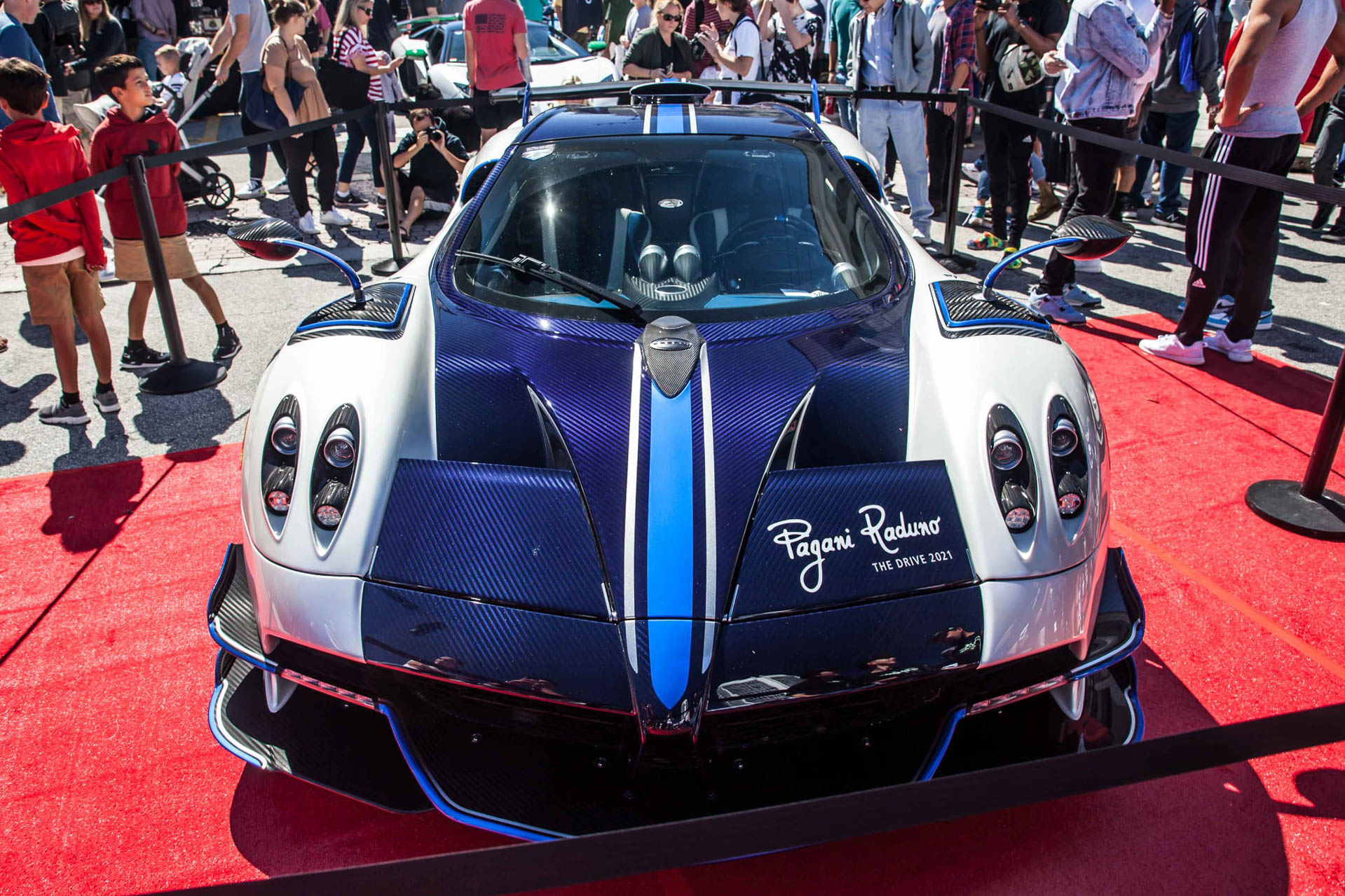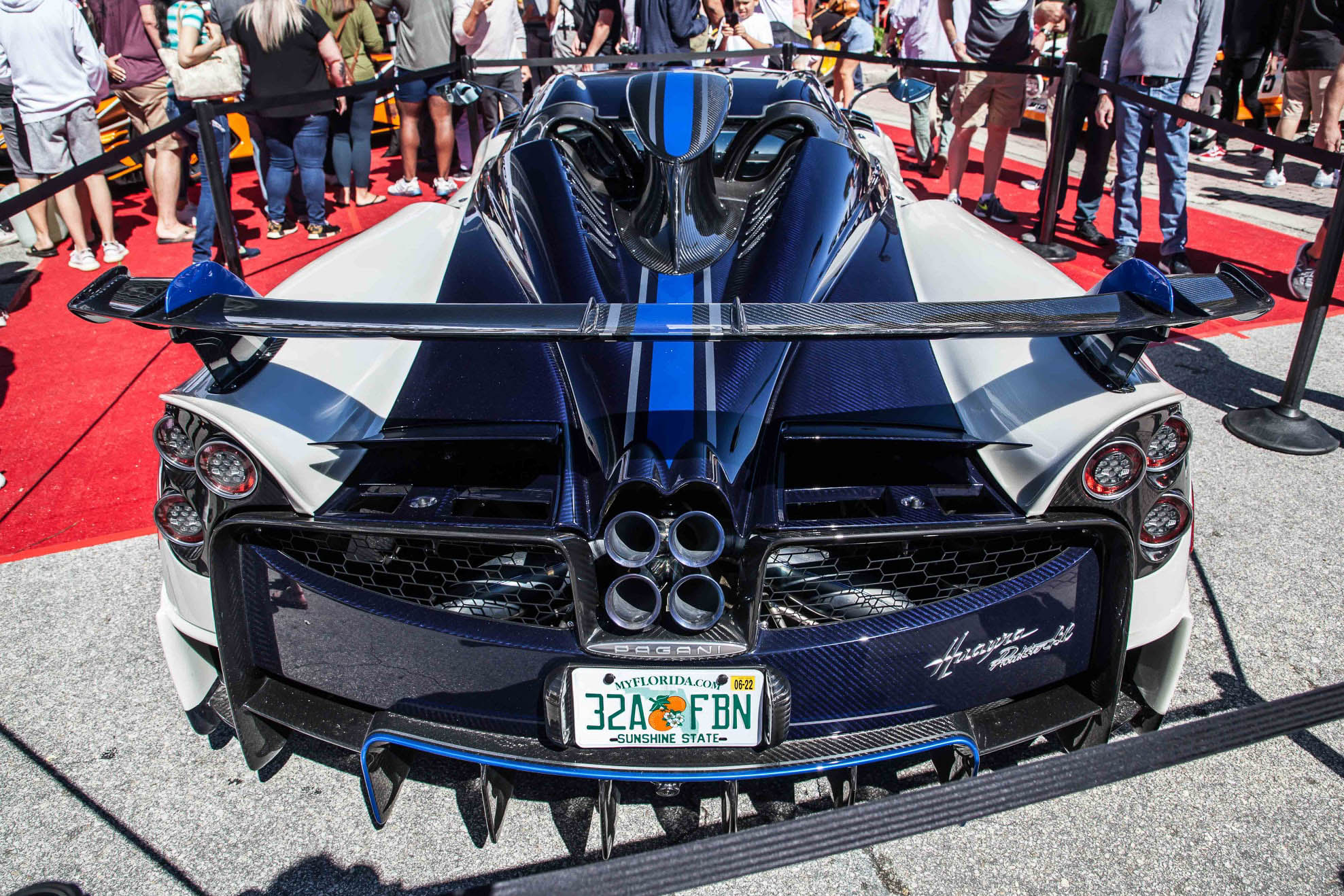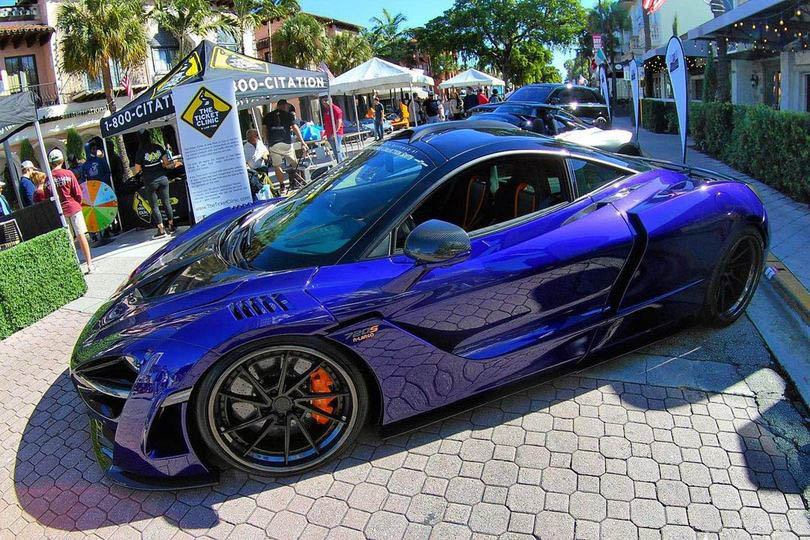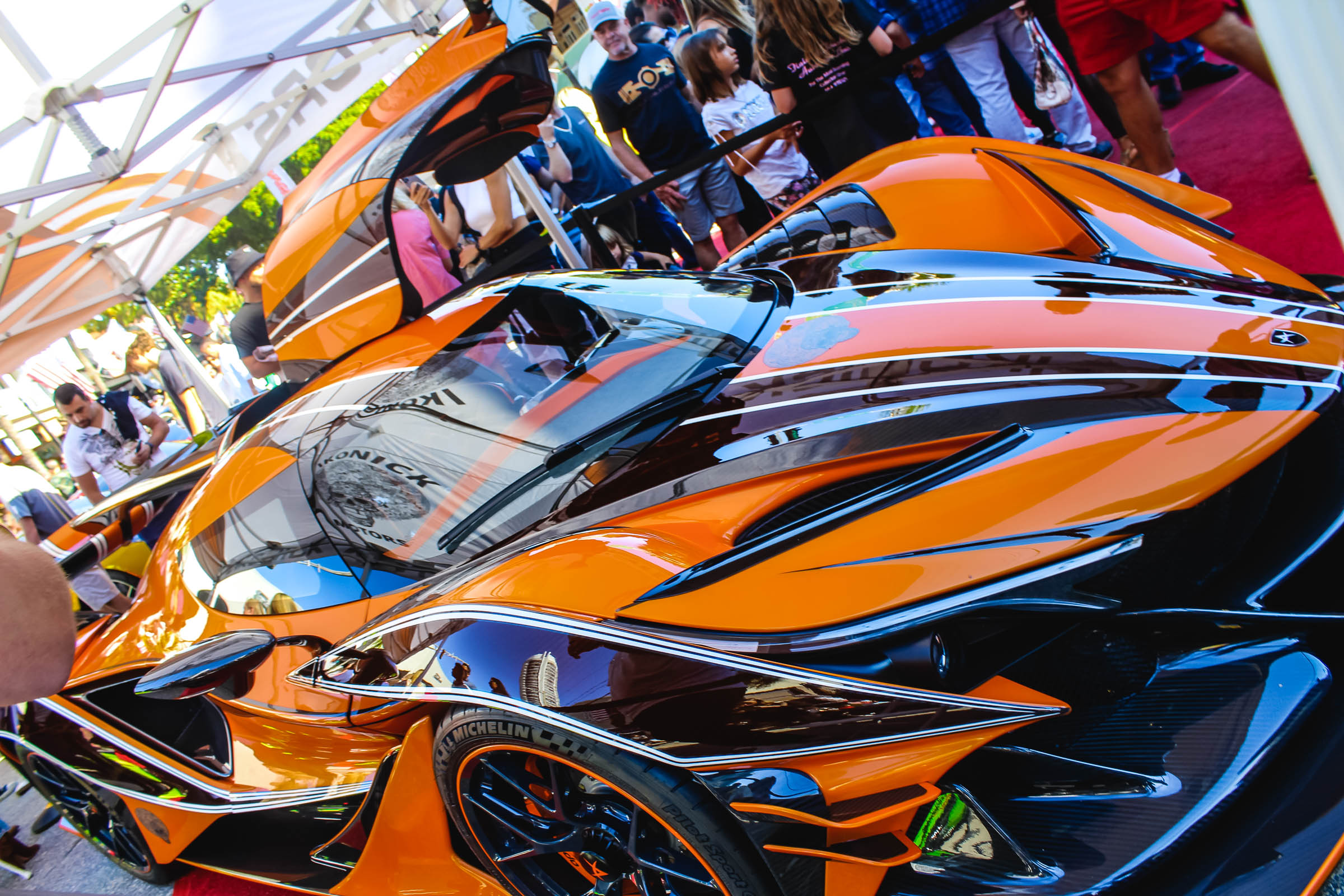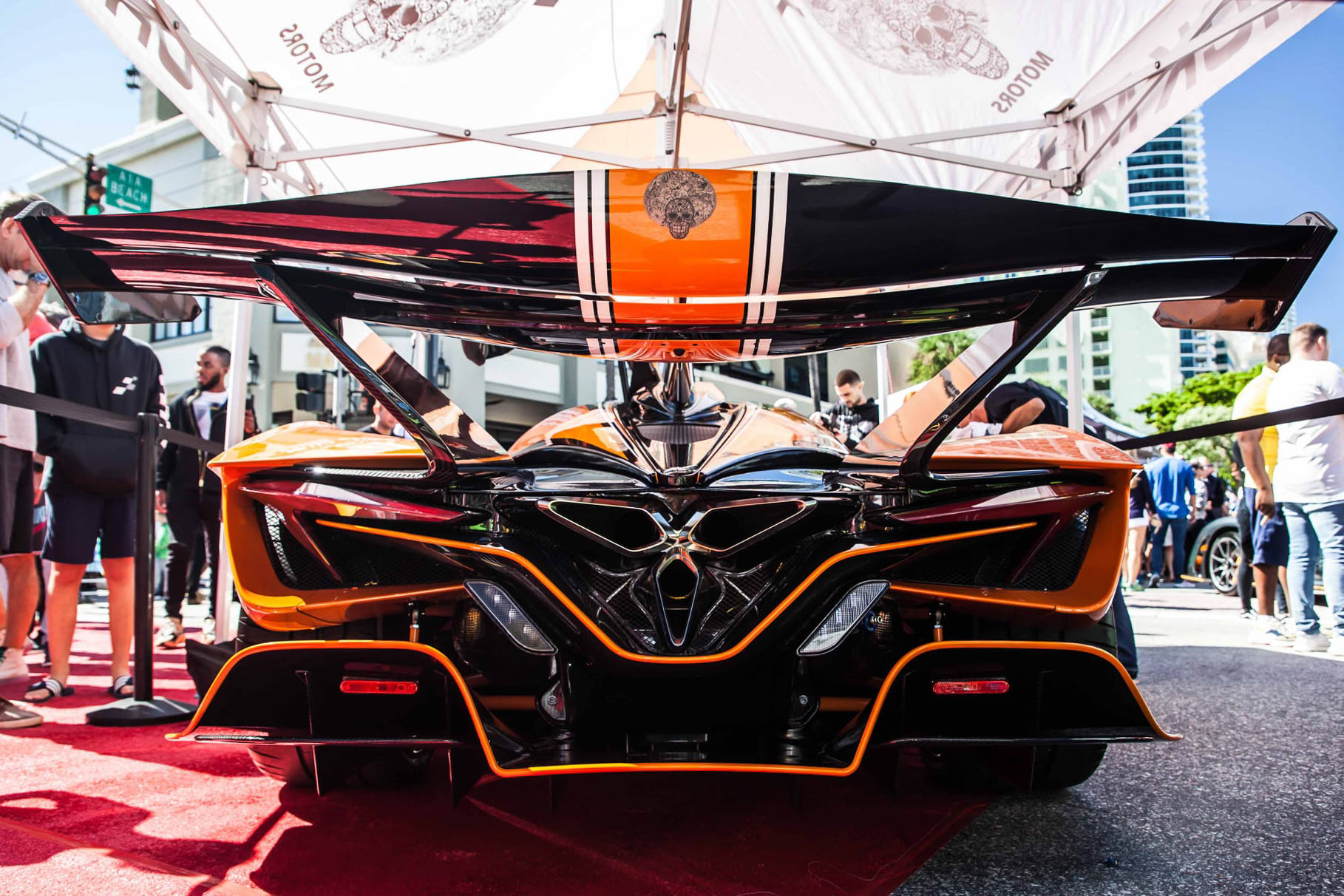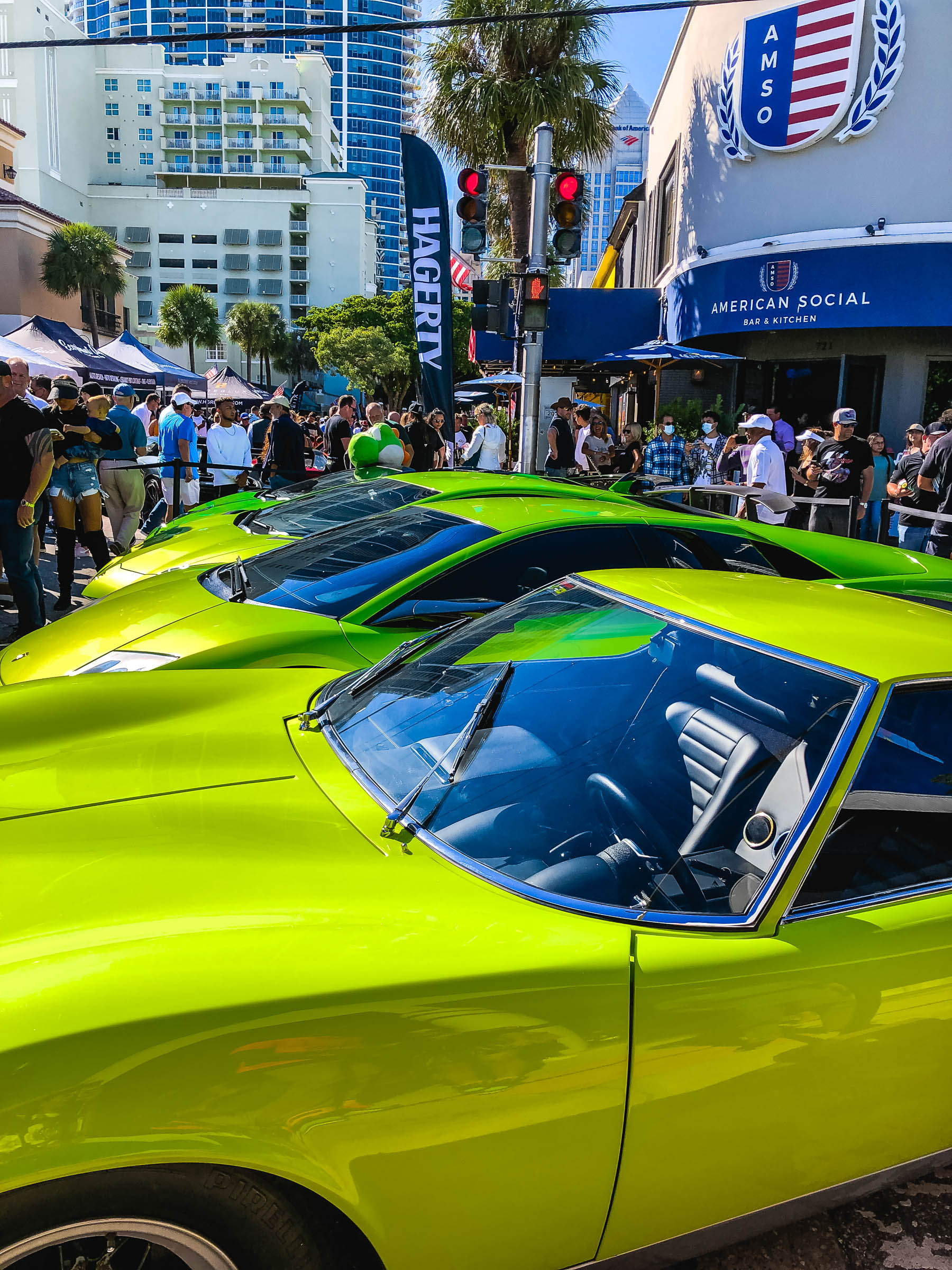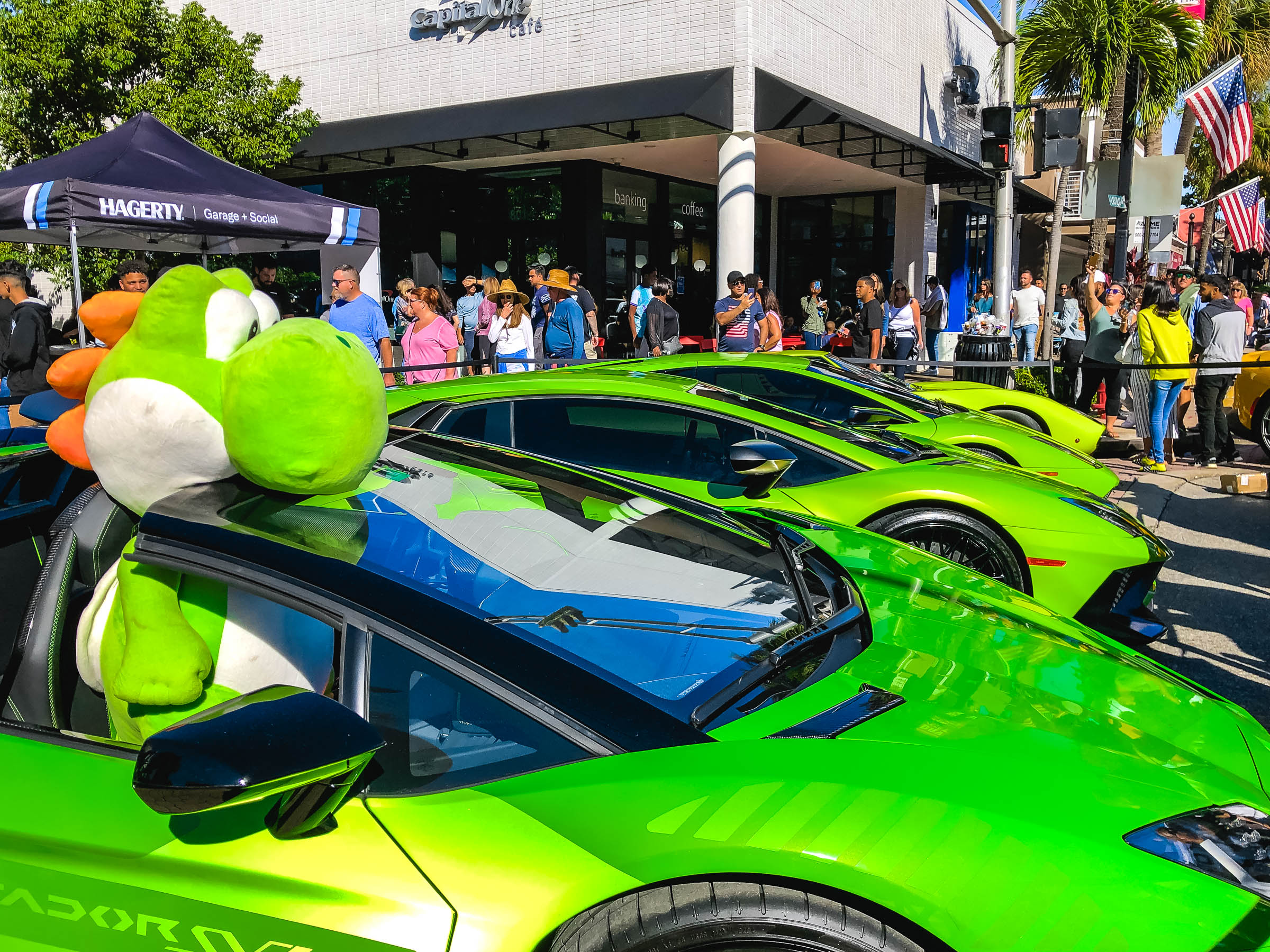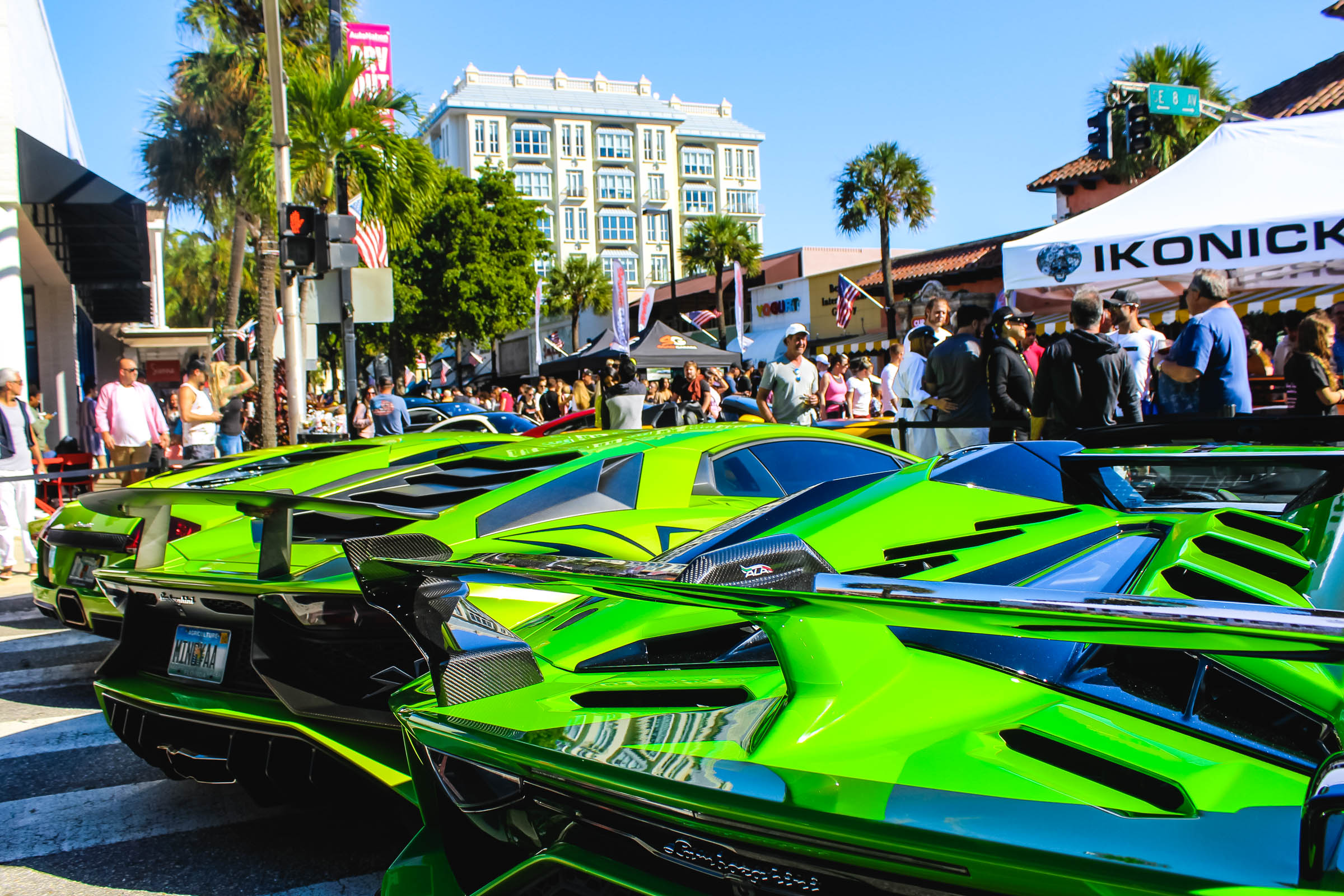 King of Car-and-Boat-Combos
 Gargiulo takes the phrase life in the fast lane to great lengths. Professionally, he wears many hats as an automotive mogul running the Oil Can Man and secondly as a restaurateur heavily focused on BurgerFi franchise development. Outside of work, he's not too hard to find, that is of course… if you can catch up with him gunning around at full gas on land or at sea.
If the MTI catamarans inspired by Mercedes AMG and Lamborghini ring a bell, then you know what I mean! Unveiled 15 years back at the Miami International Boat Show, the Mercedes AMG 44' MTI came first. Powered by a set of Sterling Performance fuel-injected 1550-hp engines, the catamaran earned world's fastest pleasure boat bragging rights after Gargiulo's best friend and owner of Xtreme Powerboats Larry Goldman (who oversaw his boat maintenance and passed away unexpectedly in 2017) and TNT Marine's John Tomlinson terrorized Biscayne Bay breaking the 193-mph speed record in March of 2010.
Besides the Benz, other European exotics from Porsches to Ferraris have found a special place in both his garage and heart, but deep down the Brooklyn native's love is for Lamborghinis. The follow-up to the Mercedes AMG was a 48-footer MTI designed after the yellow 50th anniversary limited edition Lamborghini Aventador LP 720-4 in Giallo Maggio (May yellow). The all-new tone with intense glittery effects was a tribute to the most preferred color since the 1963 Miura. Asking price for the V12 animal was $750,000; output was bumped up to 720 hp so that must be worth something.
Double the price and up the ponies to 2,700 hp and you have your Lambo-boat-ghini painted by Mark Morris and his team at Visual Imagination. Raging Bull as it was named pushed its way out of the pen for its debut at the 2014 Miami show, and upon exiting the ring and entering the water, twin Mercury Racing 1350-hp engines brought the bull to 186 mph. But Gargiulo didn't stop there. A few years passed and pair of new Lambos amassed in his cattle corral of crafts.
In the fall of 2016, a Verde Singh-finished 52' MTI sporting Mercury Racing 1550/1350 engines rocked the waters. It was made to match Gargiulo's 740-hp Aventador SuperVeloce (SV) Roadster. Valued at $2.4 million, the oceanized Lambo wooed the boating world with authentic headlights, taillights and power mirrors, all waterproofed and retrofitted to combat the maritime elements. Add to those goodies, a genuine steering wheel, air conditioning vents and switches, and six seat shells from the Italian ride to complete the package.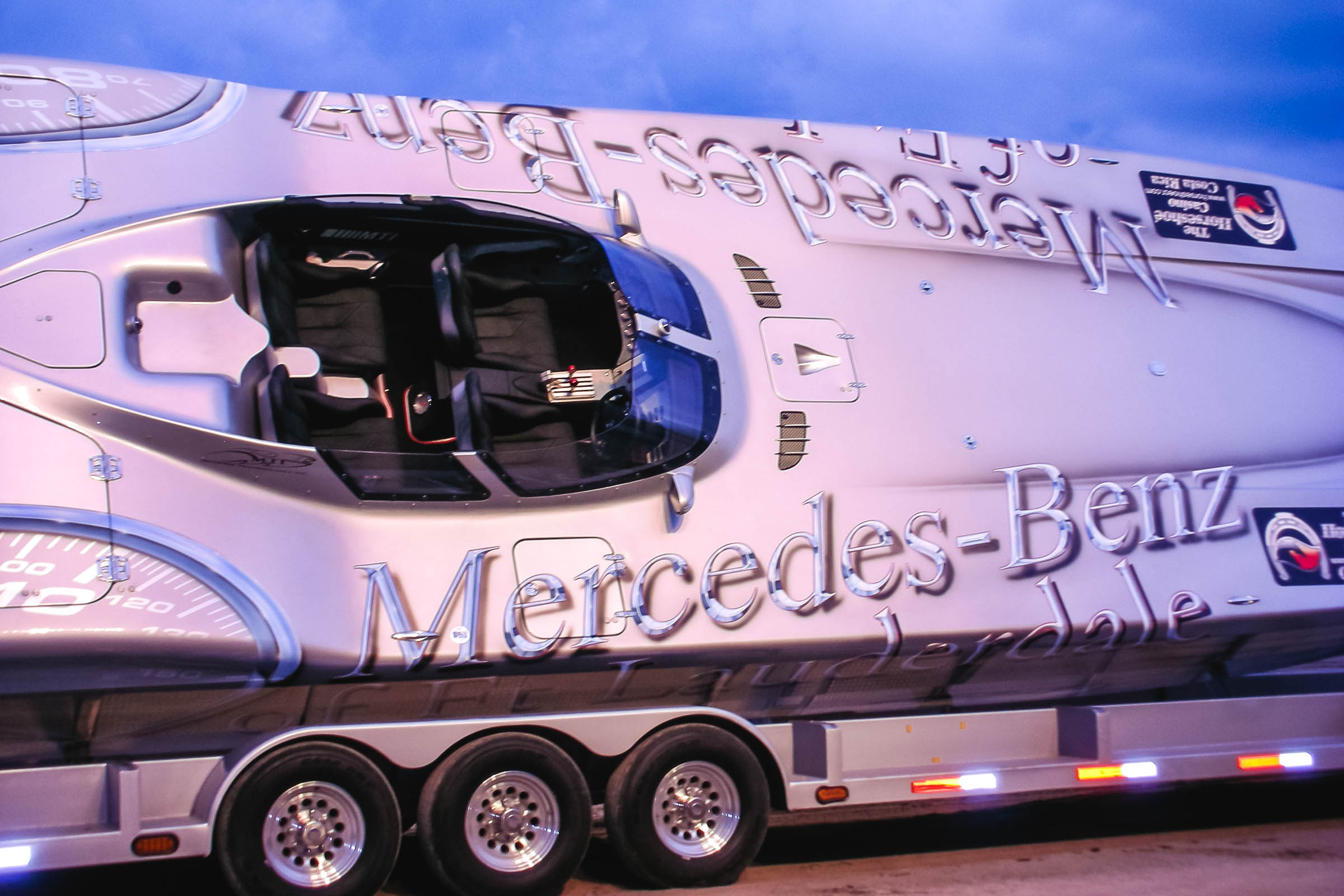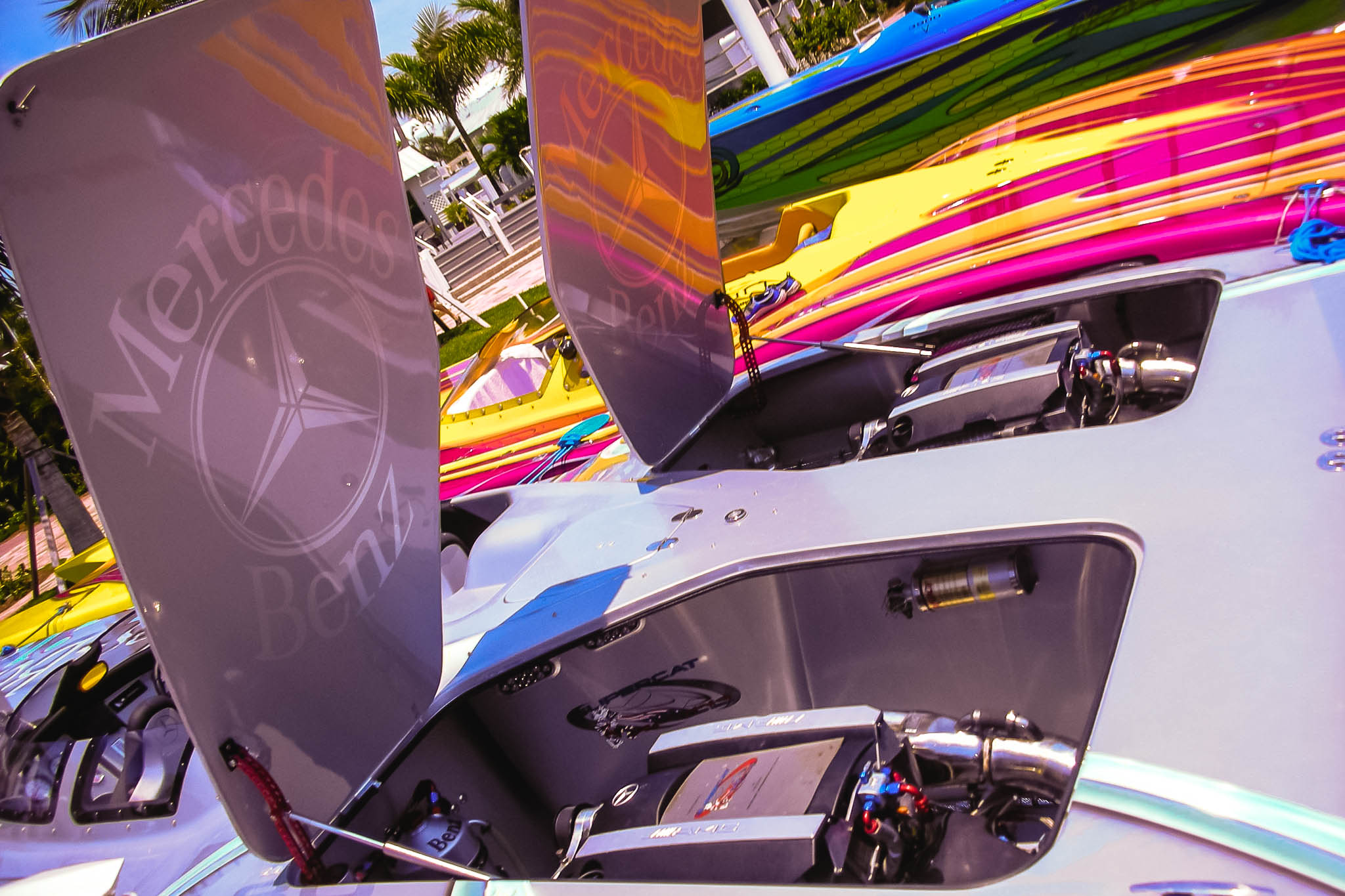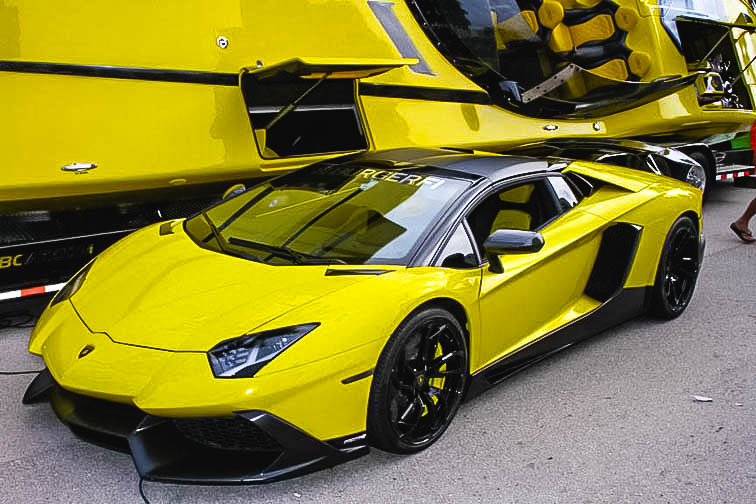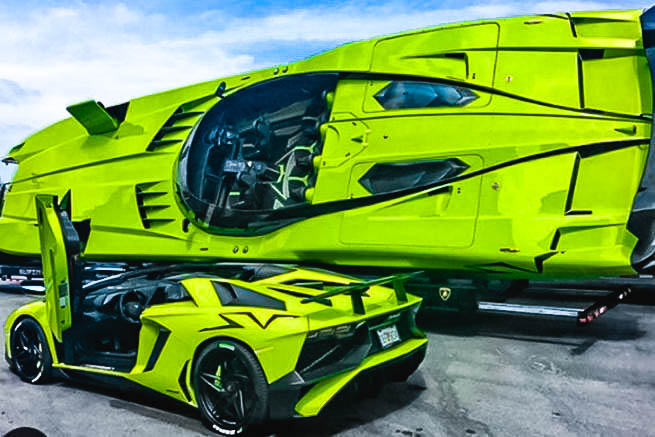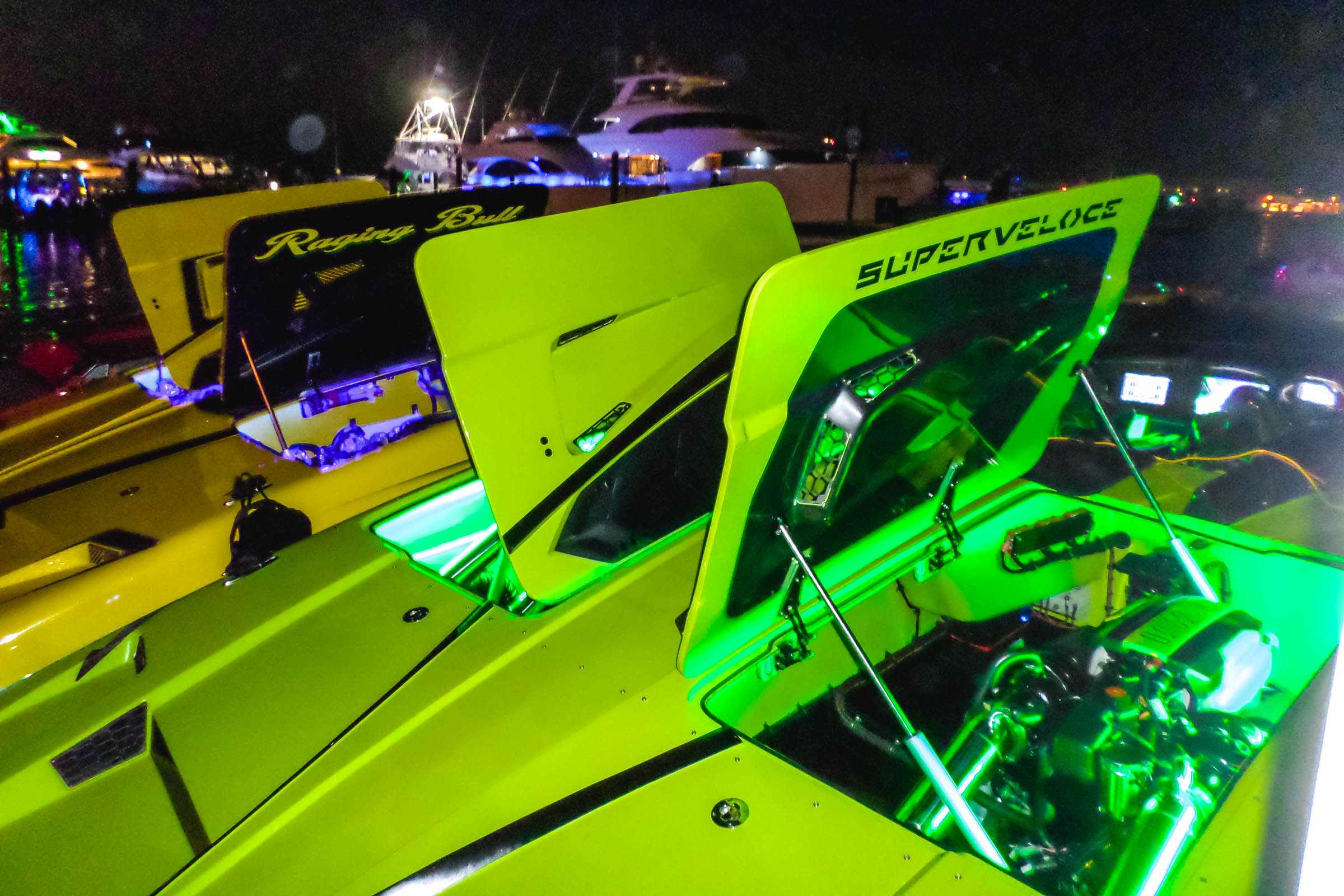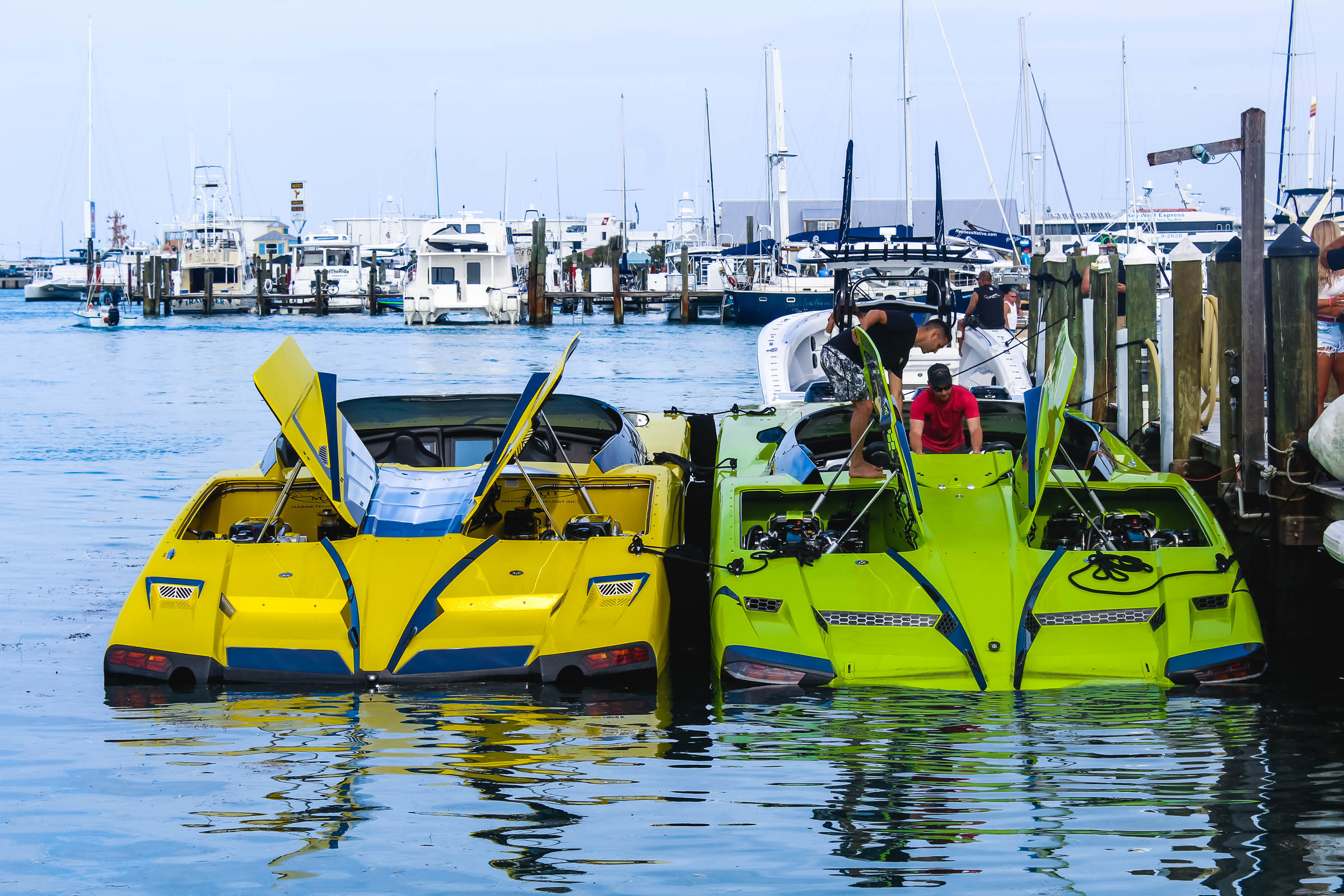 Framing Fast Times
Gargiulo has since traded in the yellow and green machines, and nowadays a white, orange and black outboard powered MTI keeps him flirting with triple digits. Roadside, he can be spotted behind the wheel of a pair of purple pleasure mobiles. You'll know it's him by the Lube Jobs license plate on his Lamborghini Urus and the MAGA lettering and Kiss Army adornment sticker on his Rolls-Royce.
And now for Gargiulo's latest business endeavor, Your Work of Art captures those special mementos and moments of your life and turns them into an everlasting piece of mounted wall art. The top quality large-sized media photos are then covered with tempered glass acrylic or aluminum. To inquire about designing a portrait for your home business, or hangout haven, please visit yourworkofart.com or call 954-764-8117.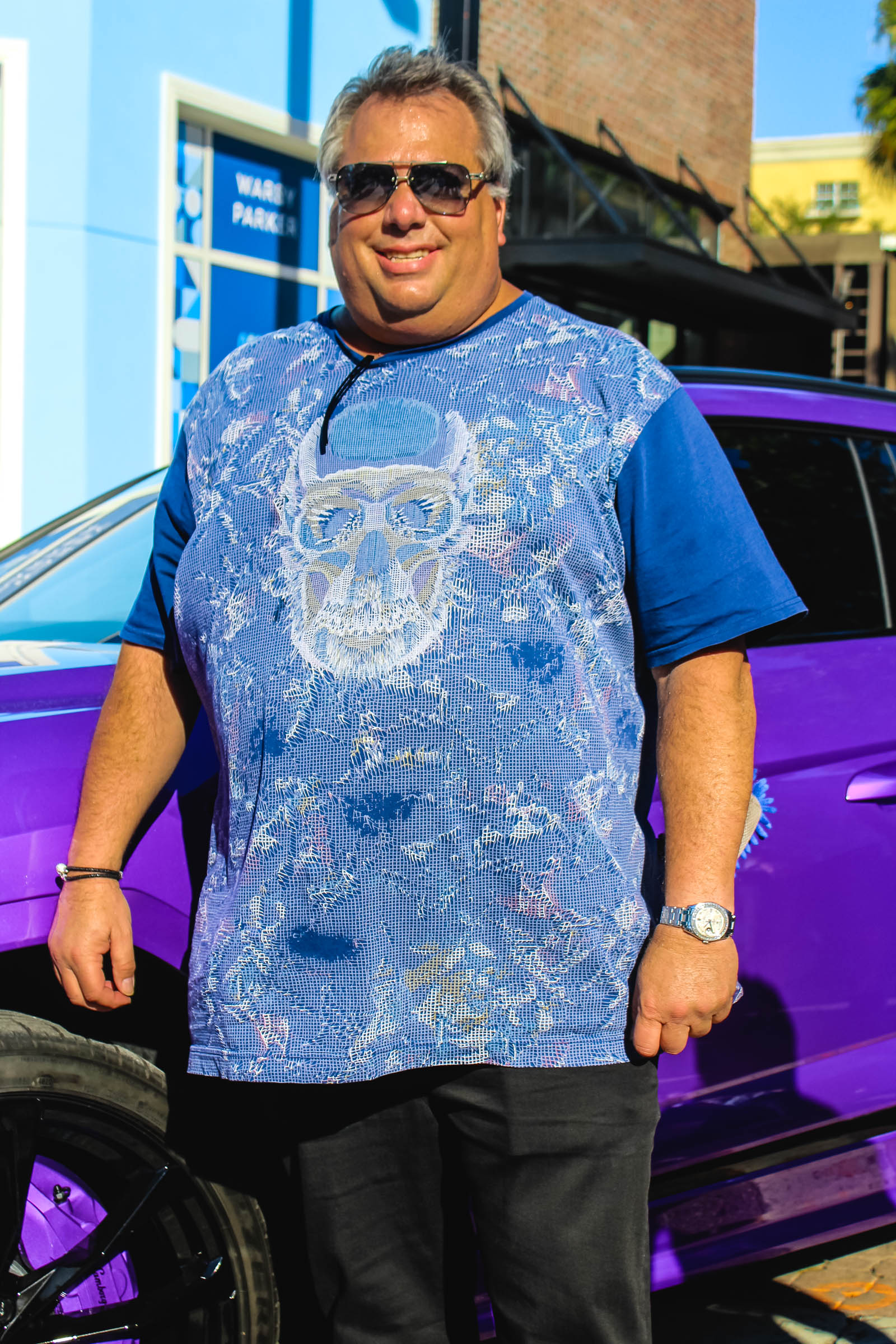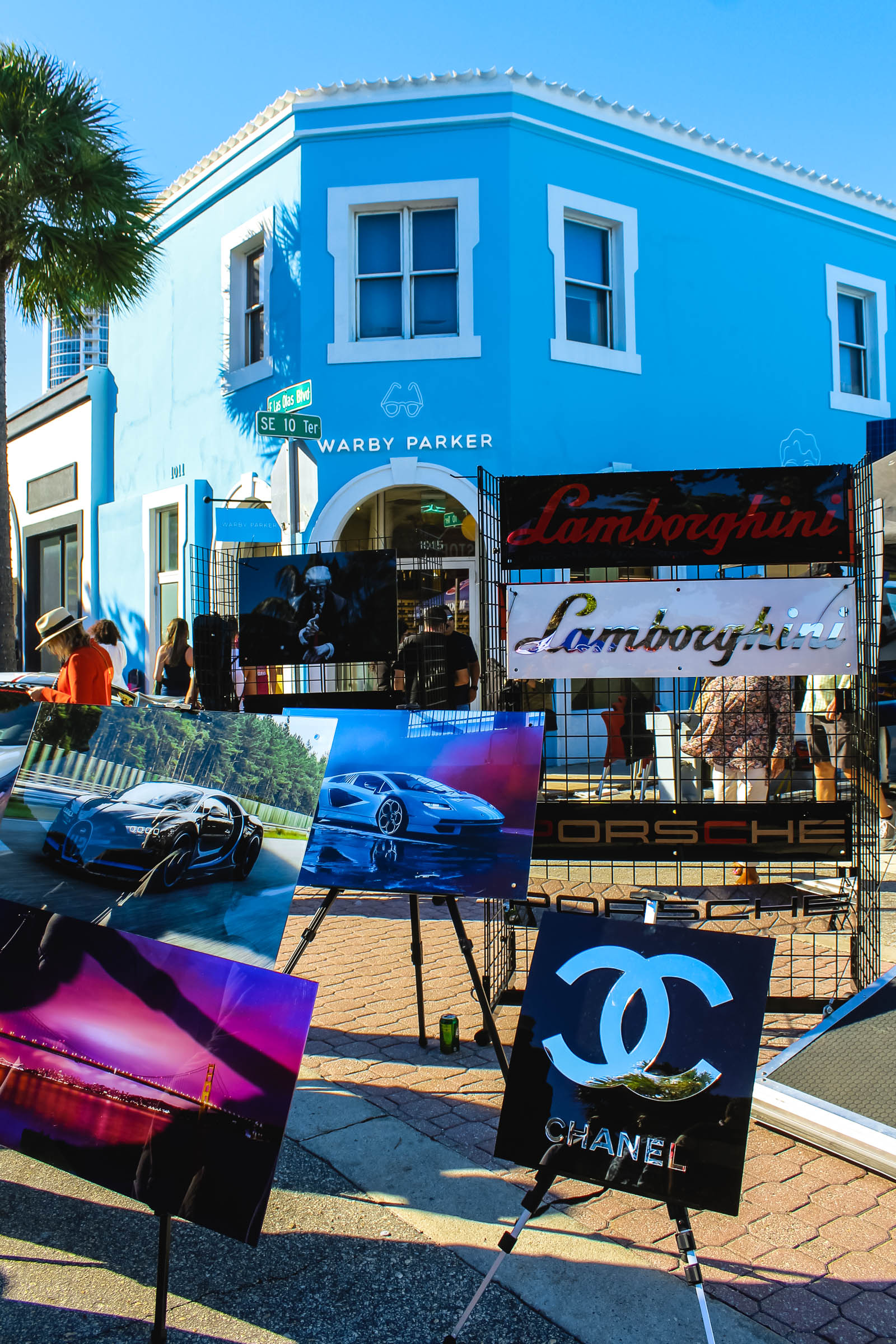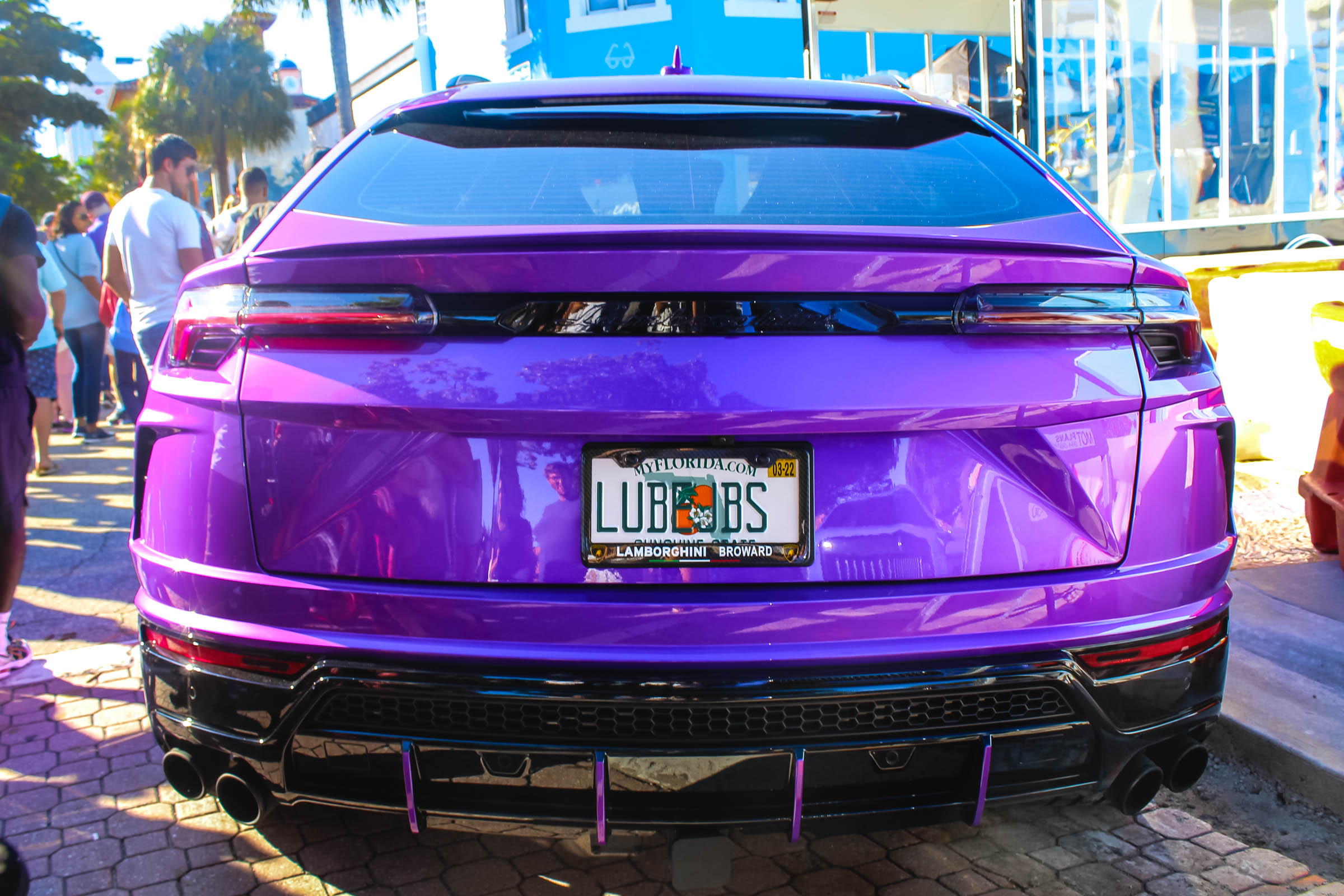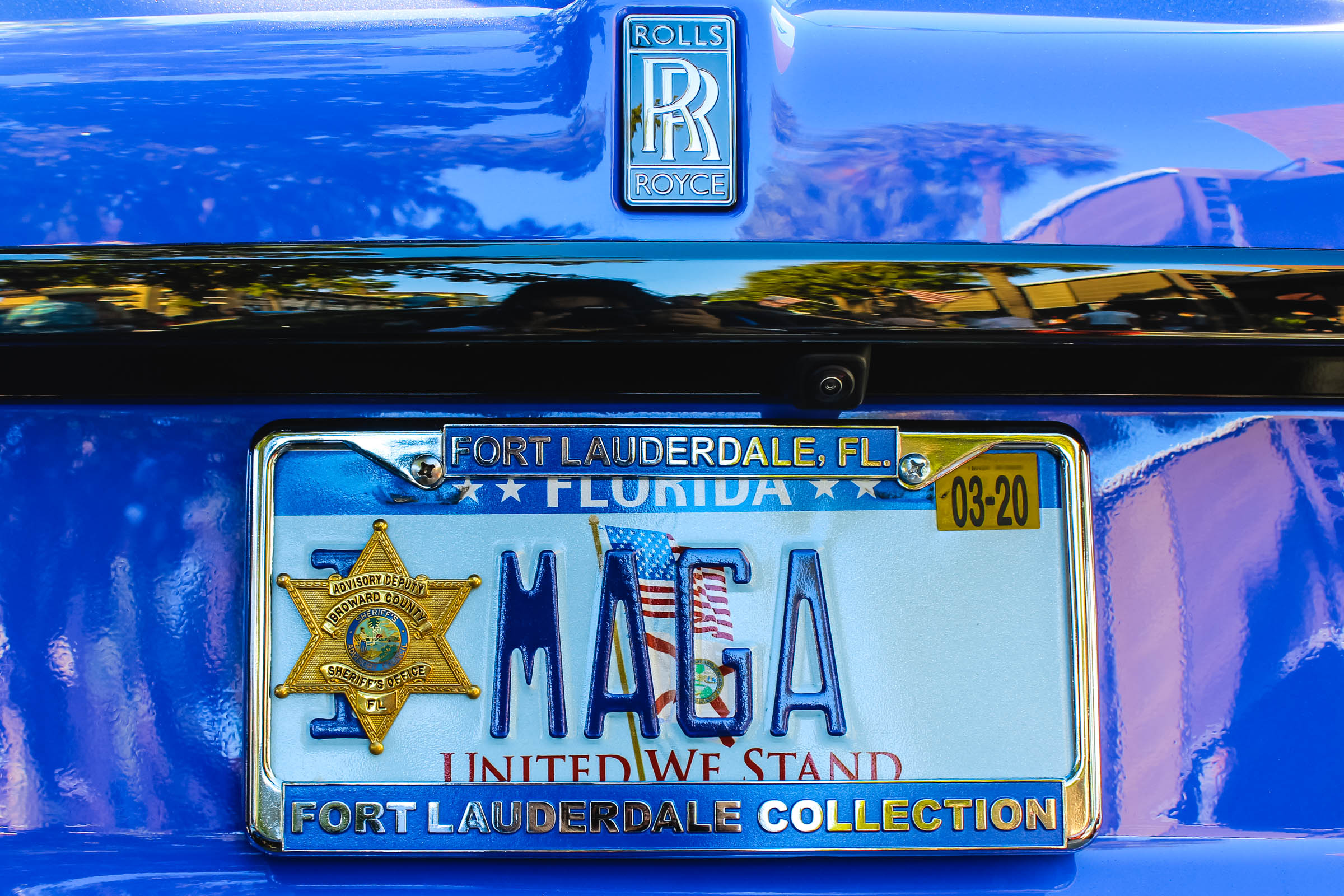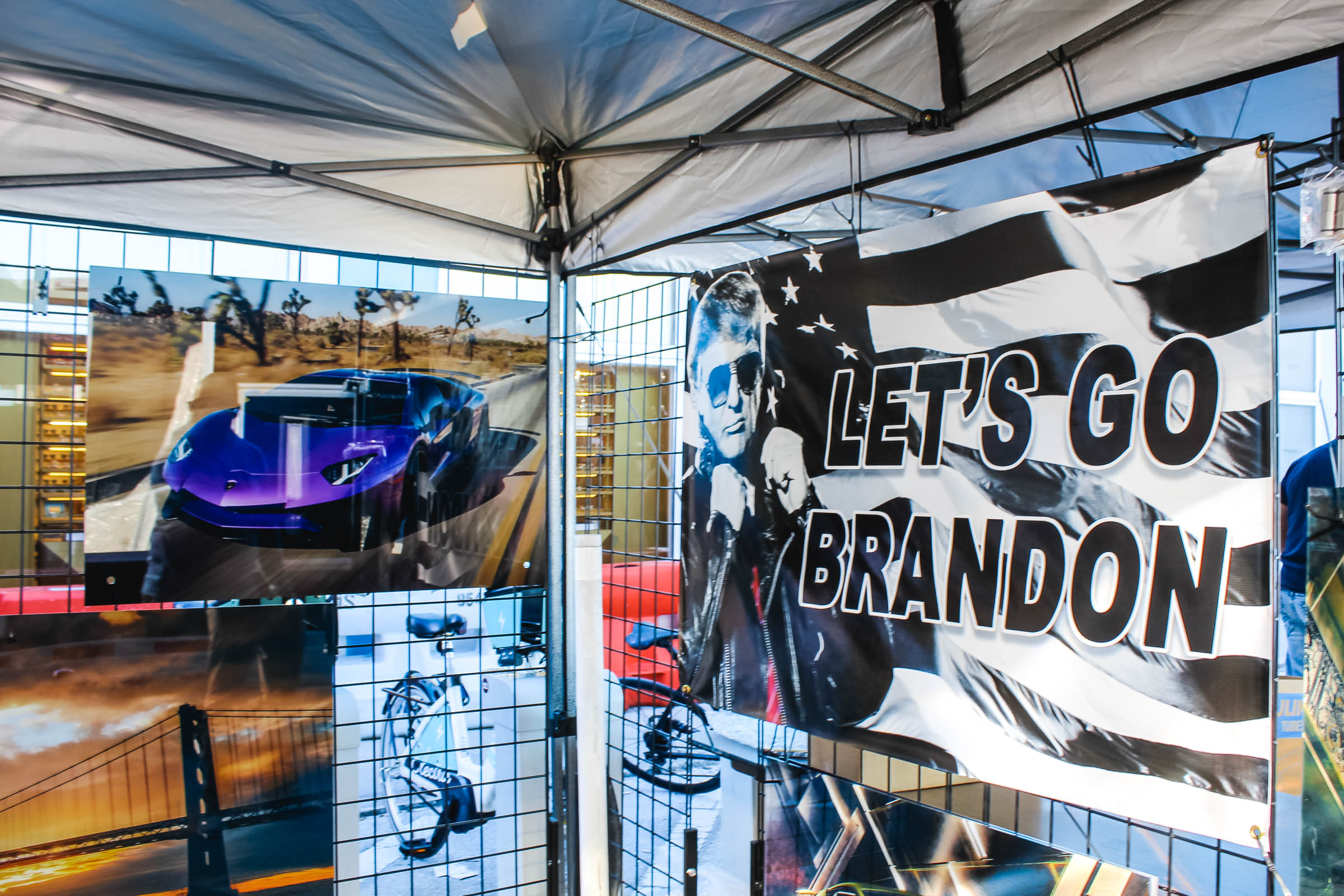 PART TWO
PB Supercar Week Special Addition Tribute to Goldman and Mazzoni
Joint car and boat functions are just as popular as the physical car and boat collabs, hence South Florida celebrated Palm Beach Supercar Week shortly after the Fort Lauderdale affair. This year featured a special tribute to offshore boat racing champions and motorsport heroes Larry Goldman and Bill Mazzoni. I was happy to have attended the event for luxurycenterconsoles from a professional standpoint, but also on a personal level because I was fortunate enough to have called both Larry and Bill true friends of mine.
Following its nine day deluge of festivities through Palm Beach County, the 12th Annual Supercar Week finale along the Flagler Drive waterfront promenade winded down not in its traditional over-the-top fashion flooded with fast cars and pony power, but rather flushed out by the rain gods. Drops falling down or not, the show still went only with a lighter turnout and more umbrellas over sunglasses.
Supercar Week producer Neil London recently renamed the main area of the event to The Bill Mazzoni Motorsports Village following his tragic passing this past December. Mazzoni campaigned the V-bottom Fountain Taboo and twin hull MTI BTM Marine often accompanied by world champion Ben Robertson in the cockpit. His dedicated wife Trish and daughter Lisa were proud to display his iconic blue and orange Fort GT #7 Gulf livery in front of the main center stage where all the awards were presented. Mazzoni was a huge motorsports aficionado; his pride and joy was his Mosler MT900 (one of only 14 produced).
The Larry Goldman Marine Village located at the south end of the affair not only featured a quint outboard-powered MTI center console and MTI catamaran but the 52' Lambo which is back in Miami also made the 60- mile trip north to Palm Beach for the day. As the owner of Xtreme Powerboats, for many years Goldman was a supporter of Palm Beach Supercar Week, bringing up a series of boats to display and often with Gargiulo his powerboating buddy, by his side.
This year for the inaugural debut, Goldman's wife Jodi who currently runs Haulover Marine Center and her two children Jilian and Jacob were proud to be following in Goldman's footsteps continuing the Supercar Week tradition. They were joined by the Marine Technology Incorporated (MTI) crew that was also on hand to celebrate the powerboating legend.
And if the Palm Beach Supercar Week landscape looks familiar it's the same stomping grounds blanketed by boats each March during the annual Palm Beach International Boat Show (PBIBS). This year it runs from March 24-27 and we are excited to bring you full coverage.