Everyone has a nickname and Allan Brown's is BROWNIE. He is sweet like one too, but more suitable and fitting would be to place the word BUOYANT in front of his alias, and place a snapshot of the nonsubmersible hero alongside the definition of the word.
Wondering why? Because Brownie is offshore racing's commander-in-chief and the face behind decades of navigating boats to soar higher than the Space Shuttle Enterprise, thus he has earned the distinction.
Since the early 60s he has demonstrated the ability to stay afloat or in the air (while inside or hanging-on to a chunk of the hull),
He is a hopeful and optimistic soul (even though he readily admits a case of beer and bikinied beauties might have played a role at times.)
Today at age 85, he remains as involved and engaged in high performance powerboat doings, as he was when Don Aronow first took him under his wing.
From Brownie's high seas "boat and body" hydro acrobatics to his even higher spirits, when it comes to game changers in the offshore world both in the professional racing arena and in the field of manufacturing and commerce, there is no name that resonates as profoundly as Indiana-born, Miami-bred, savvy waterman -- Brownie.
A handful of his multiple roles while enduring 17 action-packed years in every position imaginable on N.E.188th Street, a.k.a. Thunderboat Row, included: general manager of Donzi Marine, chief engineer at Magnum Marine, president and CEO of Cougar Marine, (the creator of powerboats winning 33 consecutive offshore races including 12 world and national championships), project engineer for Gentry Transatlantic on the 113-footer Gentry Eagle mega-yacht that held the transatlantic speed crossing record, and director of product development for Cigarette Racing Team and Stainless Marine.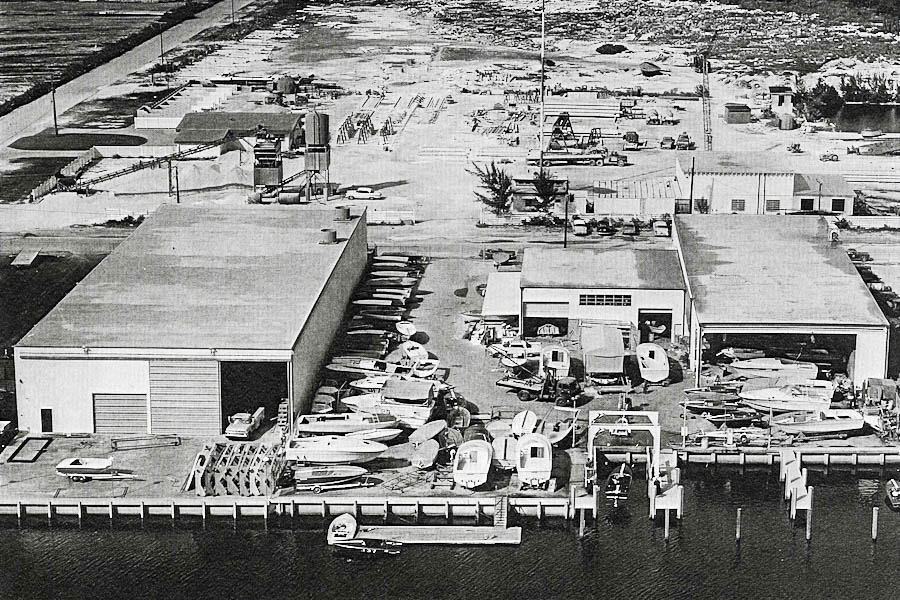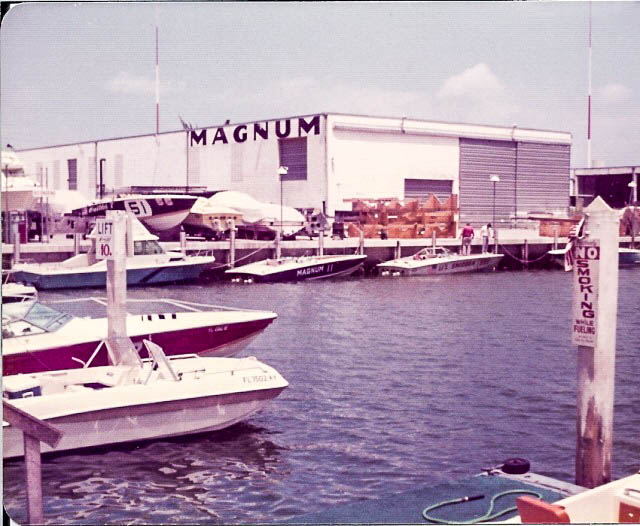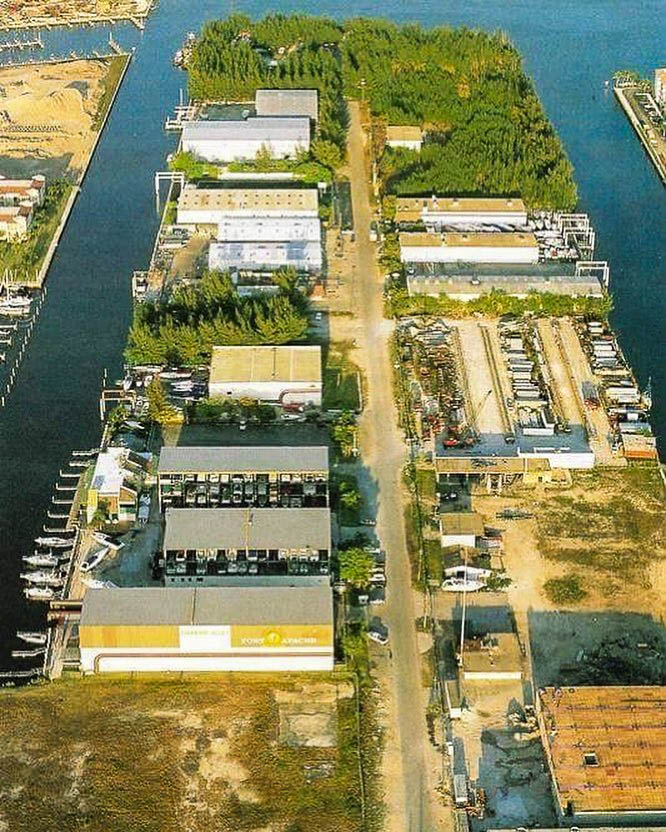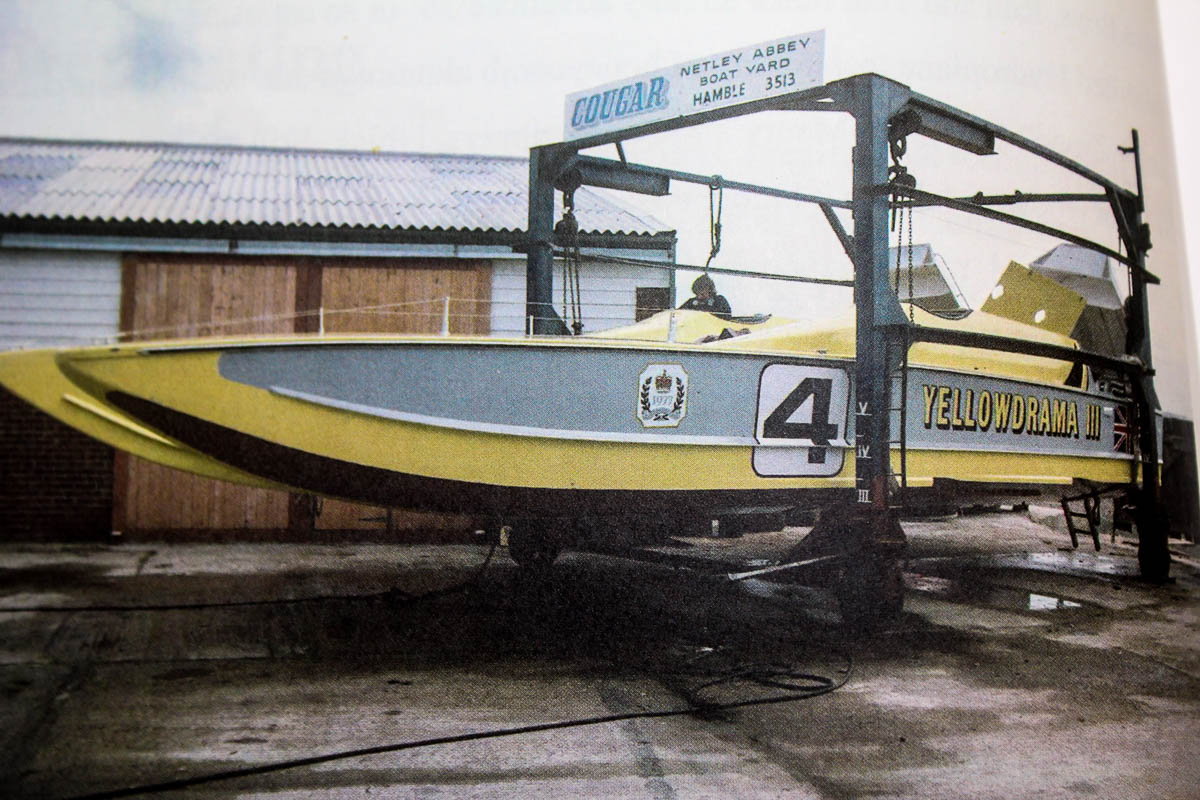 The riveting biography of muscle boat mechanical misfortunes, innovative achievements and epic accolades held by this titan is longer than the dog-tired Mueller Dossier, and a hell of a lot more transparent, given that Brownie recently self-published a tell-all tale of non-fictional narratives.
Released last autumn, Tales from Thunderboat Row contains the low-down boating buffs have been longing for. Unlike the candid Gasoline Alley collectables Speed Kills and Blue Thunder which were in part truthful, yet on the other hand uncorroborated, Brownie's is a collection of first-hand, throttles-forward maritime-recaps spanning everything from his mind-blowing Golden Age of offshore archives up to the current center console "clip-on outboards" phenomenon.
 Tales from Thunderboat Row covers 54 priceless exposes from boat building, beer chuggin' and woman chasing, to breaking body pieces and taking first place flags. Brownie said, "He swears most of the tales are at least 95% true, and hopes no one was hurt in the other 5%."
World champion racer and confidant Rich Luhrs composed the unforgettable foreword naming Allan Brown, the unsinkable Master of Offshore and countless revered record-breaking sea-dogs who made cameos throughout the 234 pages include: Don Aronow, Sam Griffith, Dick Bertram, Jim Breuil, Jake Trotter, Harry Schoell, Sonny Levi, Odell Lewis, Bobby Moore, Sammy James, Elton Cary, Al Copeland, Bill Wishnick and Carl Kiekhaefer.
A few of my favorites from his renderings of ridicule and amusement, and fondness for stiff competition involved slowing down mid-race to fling a bruised mate overboard; before doing just the opposite during another battle when they had to return to scoop up a discarded crew member after a rule book regulation stated "all racers must be on board at the finish line."
Not just his running partners found themselves soaked and swimming to shore, models took a dive too. While heading up the Magnum Missile demonstration dock at the 1968 Miami Boat Show as a personal favor for the all-mighty Aronow, Brownie dumped a two-some on board for a photo shoot, from their seats to the seas. He claimed that instant 90-degree hook was solely to show how the Magnum turns on a dime. Upon returning the drenched damsels to the pier, Brownie had customers lining the dock waiting for testrides. Magnum sold a few dozen Missiles that day.
To help him win races or at least stay on course, the tried-and-true D12 bomber compass was one of his most faithful weapons that he would fasten to boards and hold down with his feet; and more equipment he continues to maintain a love/hate relationship with are those "instruments of the devil", his term of endearment for aluminum stern drives.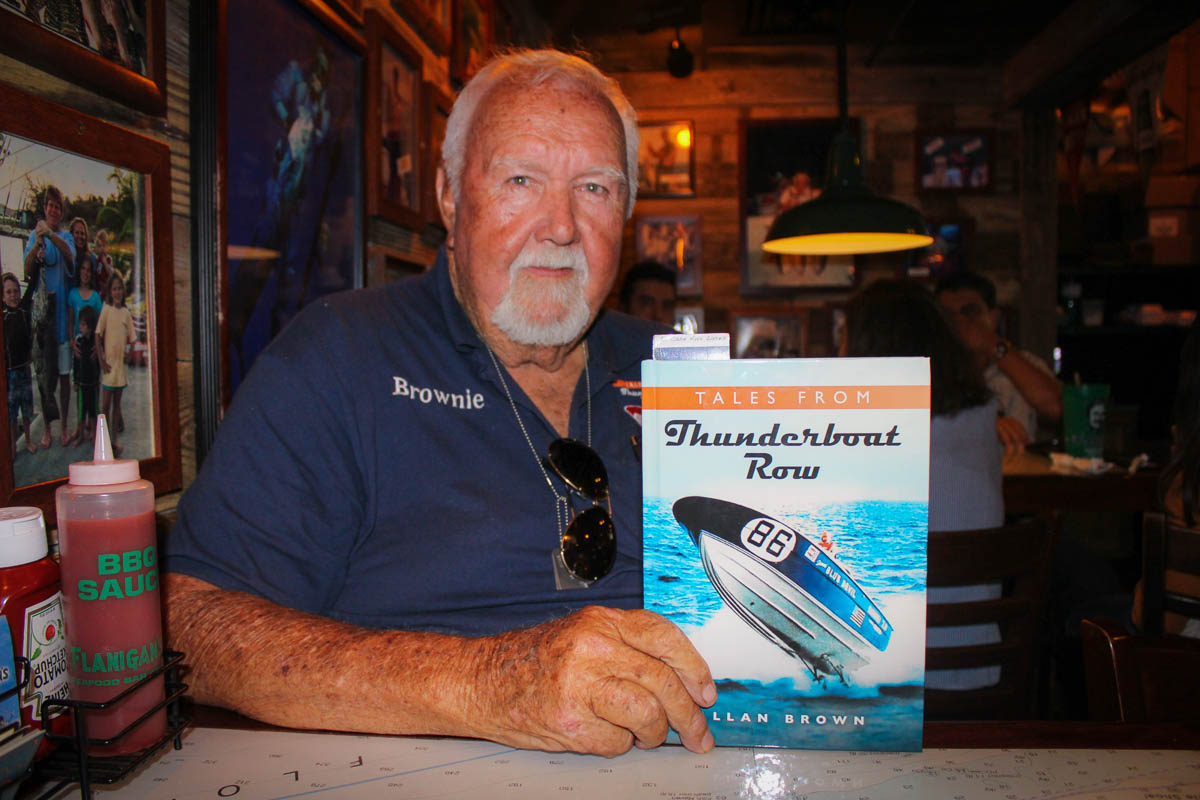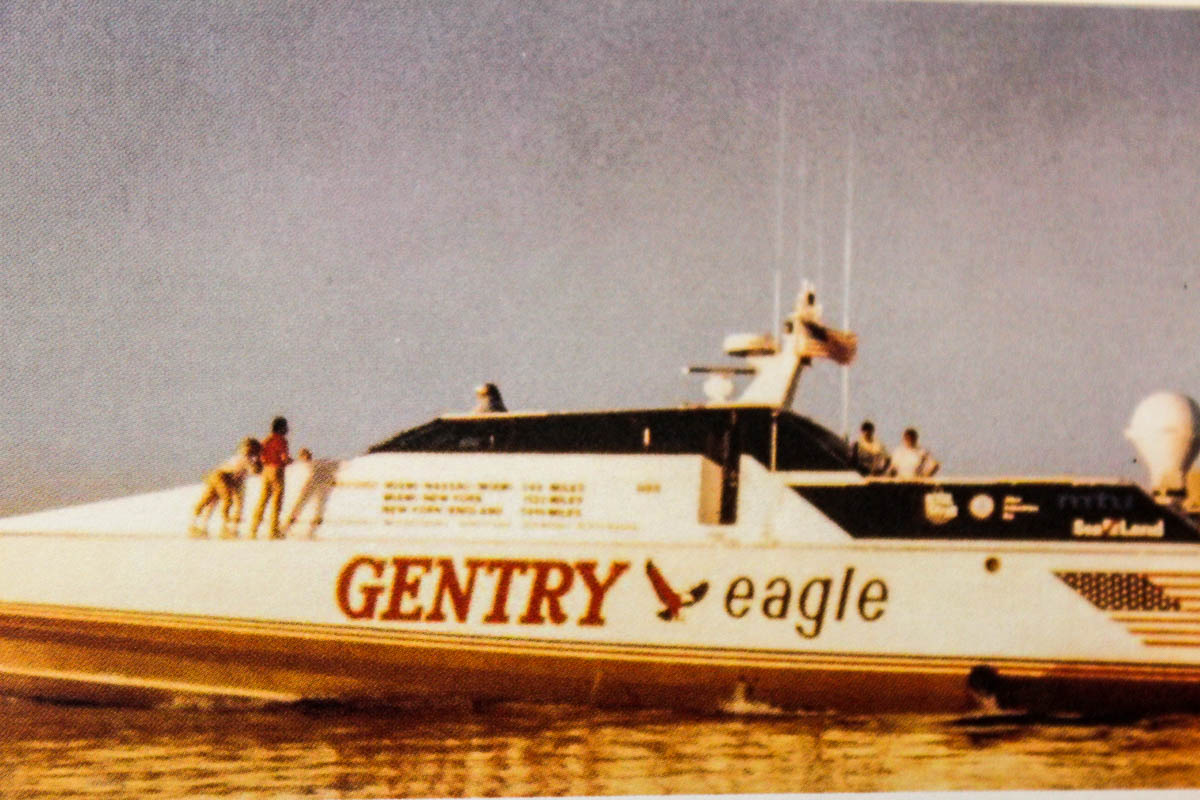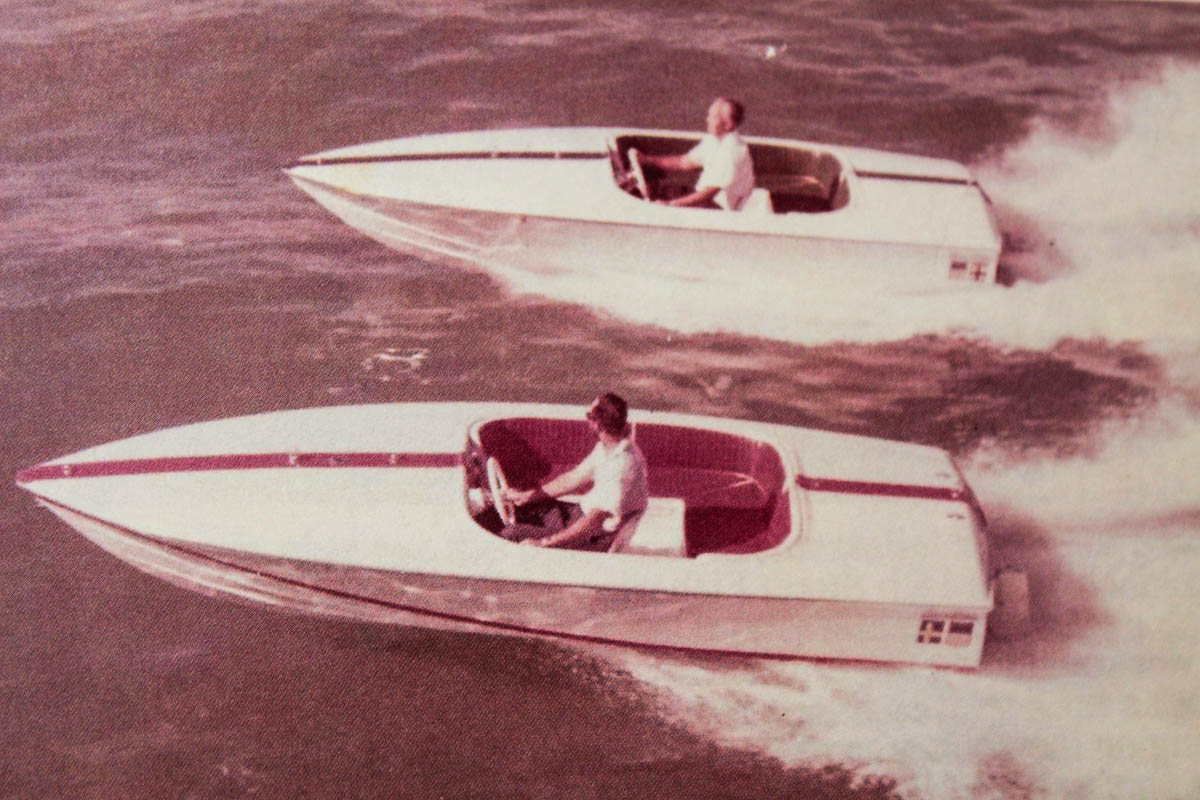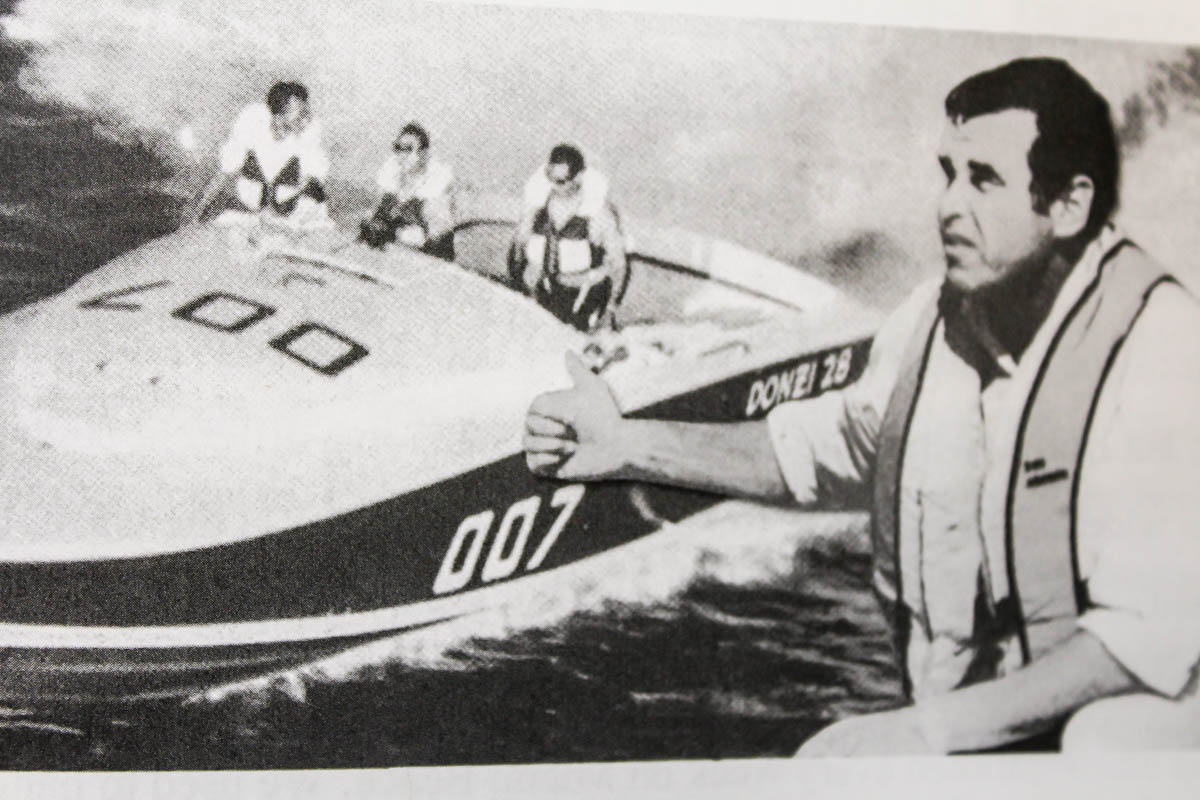 He revealed his affection (or maybe it was one of those lies he mentions) for early morning over-indulging on Popeye's fried chicken while visiting the Louisiana corporate headquarters on official Cougar Marine business, hoping to ink a deal with Al Copeland on what would become one of the most legendary wavecrushers in the history of fast boats.
The morning meeting moved to Copeland's Lake Ponchartrain residence and by dusk, manly-man beverages were introduced and more greasy finger lickin' bird parts were consumed. All this merriment unsurprisingly generated hours of late night chatter which led up to a conversation about a buddy of Brownie's who specializes in high-end hot tub installations... this evidently peaked Copeland's interest.
Needless to say, Brownie returned to Thunderboat Alley with the contract for the first quad powered Cougar cat, and shortly thereafter Copeland and companions were basking in the bubbles in his very versatile new jacuzzi.
Brownie treasured times spent with his offshore racing family, but also found time to start a real one. He recalled one memorable road trip back West to the farm when his wife Deanna, their sons and a boating friend literally took the bull by the horns during a misfortunate midnight run-in.
Out of nowhere his station wagon and trailer carrying his Formula 233 Challenger slammed into a herd of Black Angus cattle. In Indiana the bovines have the right of way. Brownie was not only responsible for his damages, but also the butchery bill.
Whether smashing the ribs of a bull, a raceboat buddy or his own, Brownie put you in the middle of his untamed escapades. Heck, I had the sensation I was bouncing around the cockpit navigating the Tongue of the Ocean (TOTO) (50 miles out from Nassau) on the Miami to Bahamas free-for-all, and it was me blasting past the Needles rock formation during the legendary bloodied-bolster, boat brawl otherwise called the Cowes-Torquay.
Tales from Thunderboat Row is a true collector's item for fast-boat fanatics like myself, and I received my personal copy as a surprise thanks to a sweet and stealthy gesture from my inspiring, go-fast friend Marilyn DeMartini. When all three of our paths crossed at the Miss Geico Racing camp during the Cocoa Beach Offshore Grand Prix, Brownie and Marilyn physically handed me an autographed issue of the scriptural speedboat blockbuster.
The smile is still plastered across my face and it has become my proudest coffee table chronicle trumping John Crouse's Searace which in fact, I still have not returned to the University of Miami since signing it out the old-fashioned way in 1994.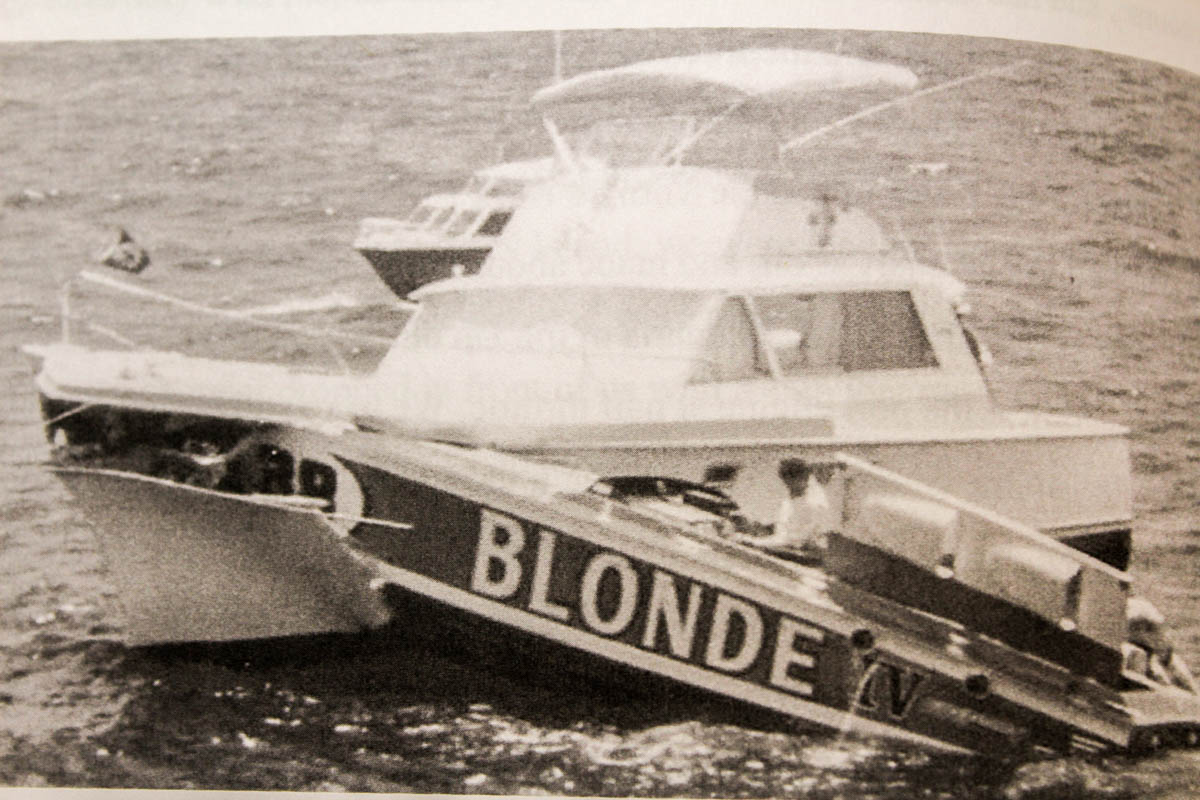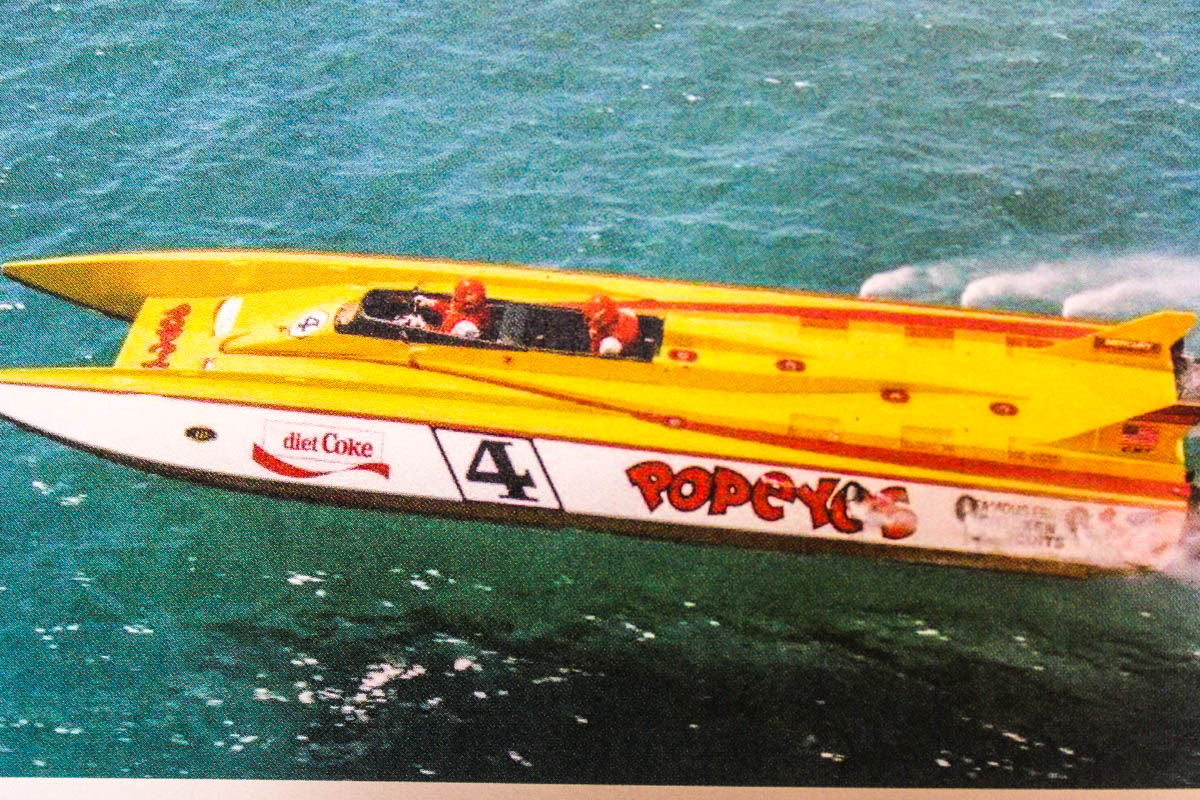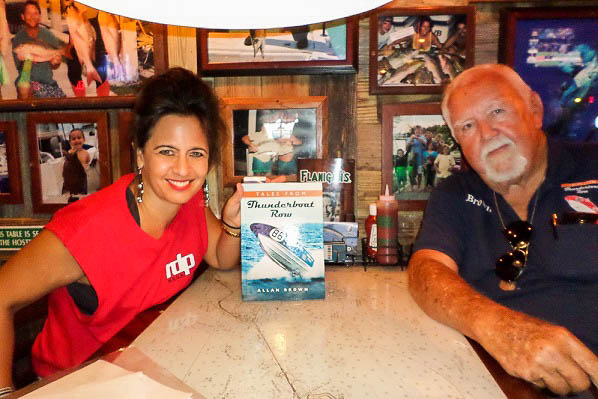 To order your own personal copy send a $100 check (shipping included) to Allan Brown, 1902 N. 23 Ave., Hollywood, FL 33020 USA, or visit www.talesfromthunderboatrow.com With less than 200 days till Christmas, is there a better present to give your ole' Cigar-boat lovin' chums?
Prelude to Part Two
The decadent speedboat era's eventual decline started when offshore racing moved inshore (and apparently event organizers missed the name change memo), officially killing the "off" part the sport. To add insult to injury, N.E 188th Street tragically began its gradual metamorphosis into a typical landscaped patch of land complete with all the fixings: high-end high rises, park, arts center and school at the dead end.
To this day there is not a trace of evidence commemorating the notorious glory days of Gasoline Alley. Nothing! Nada! But all hope is not lost, the footprint of Thunderboat Row remains alive and well within Brownie and he is still creating a buzz revolutionizing and leaving his mark in the high performance boating biz.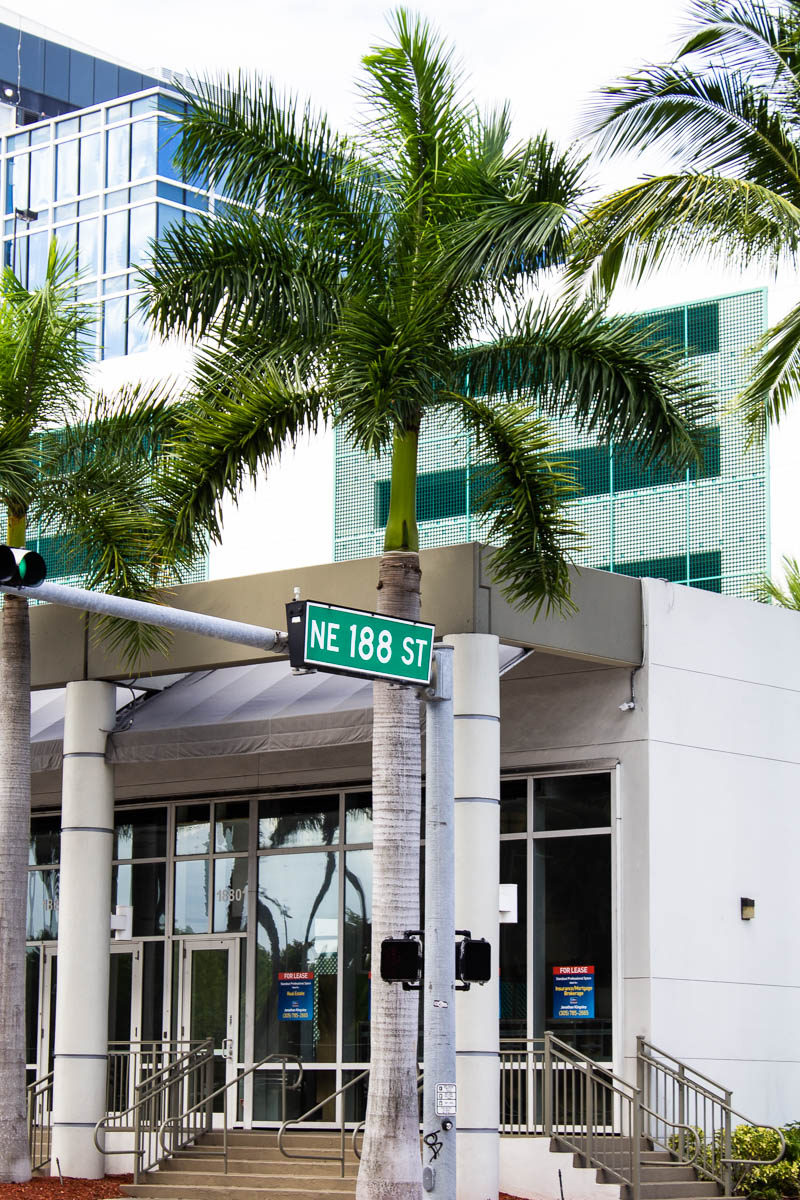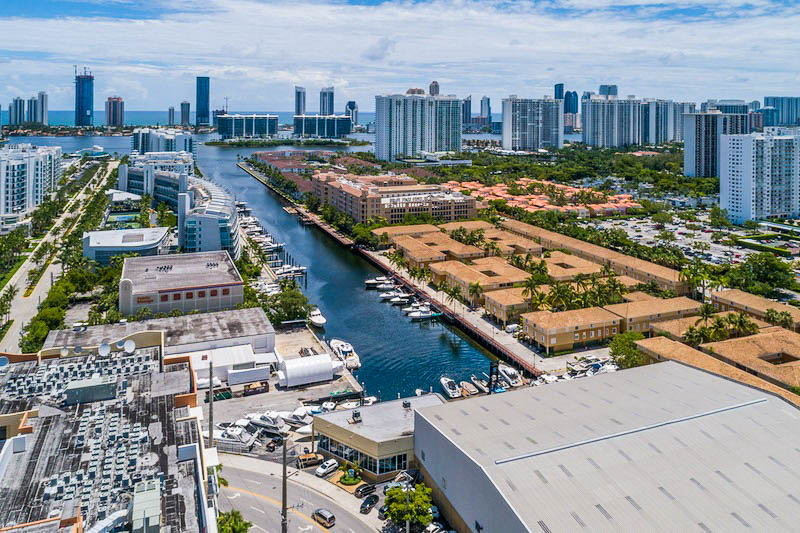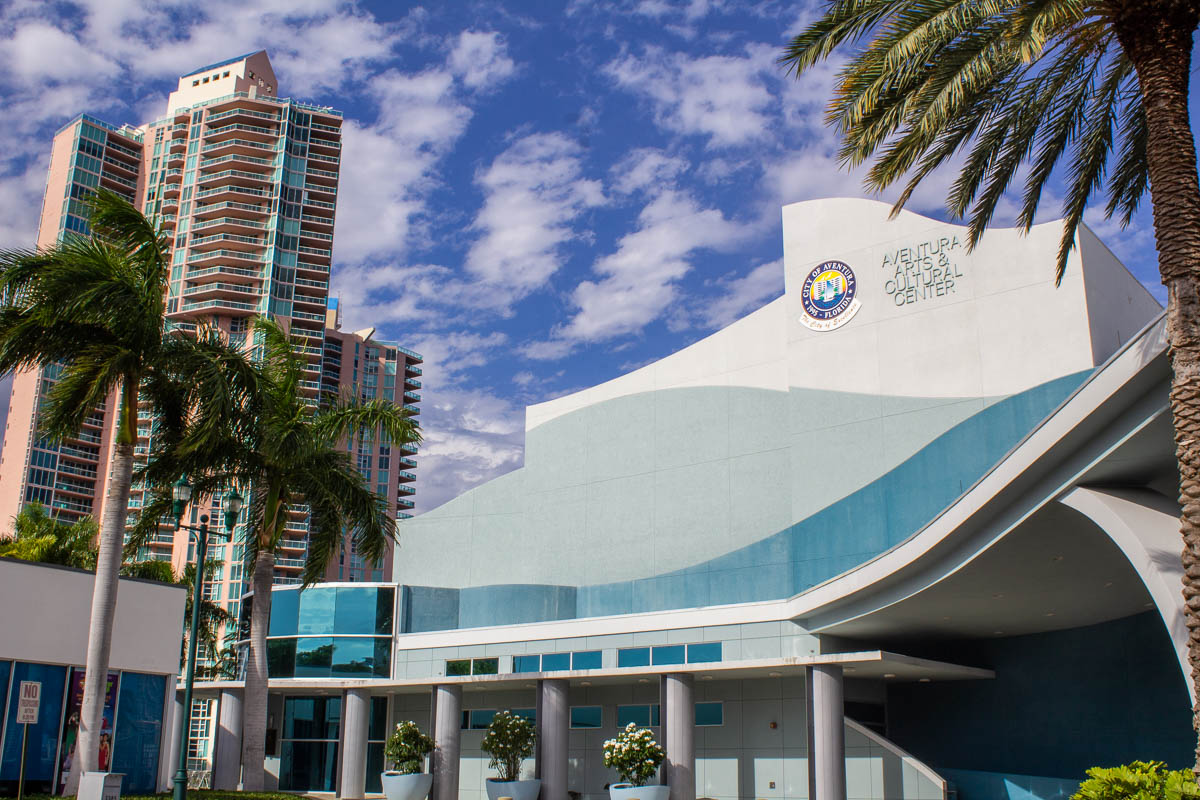 Scotch-taped posters of classics during Brownie's generation of racing such as -- Kaama, Dry Martini and Gentry Eagle -- embellished my bedroom walls when I was a kid, and for myself he is one of the last-standing, original offshore authorities. I now invite you to read Part Two and see what the mighty buoyant one is up to in 2019!