Photo Feature Story by DinaRella
Liberal, lenient, and laissez-faire -- only in Amsterdam can you sign-up for a "cultural" weed walking tour, before leaping through the door of a big-boy brothel to explore those temptations flaunting themselves in the window panes of the illustrious Red Light District (De Wallen).
Besides from NOT breaking any laws by lighting up a fat one and as many happy endings as you are "up" for, the fascinating, flatter-than-Florida spot has a great deal more to offer than just its tolerance. For starters, its relevance in the world of maritime marvels and innovative water management. Exactly what came to mind, right!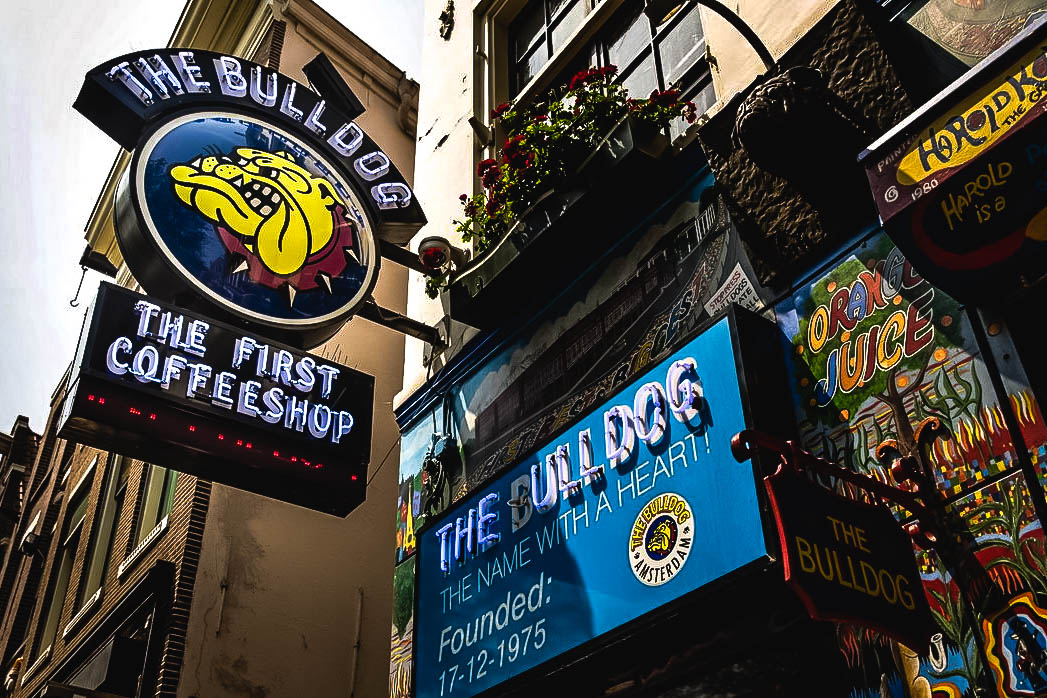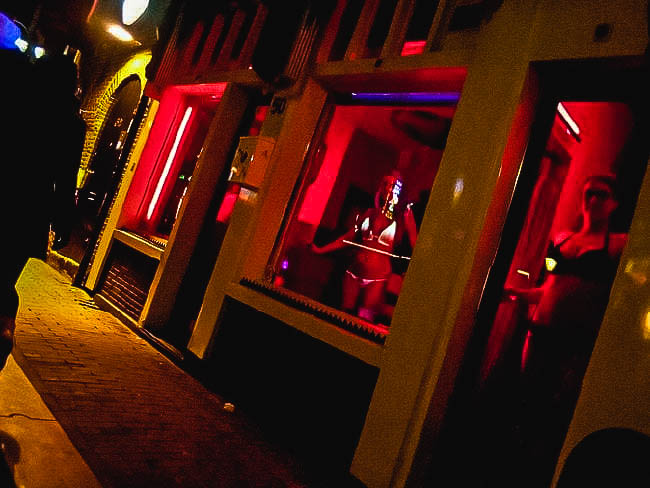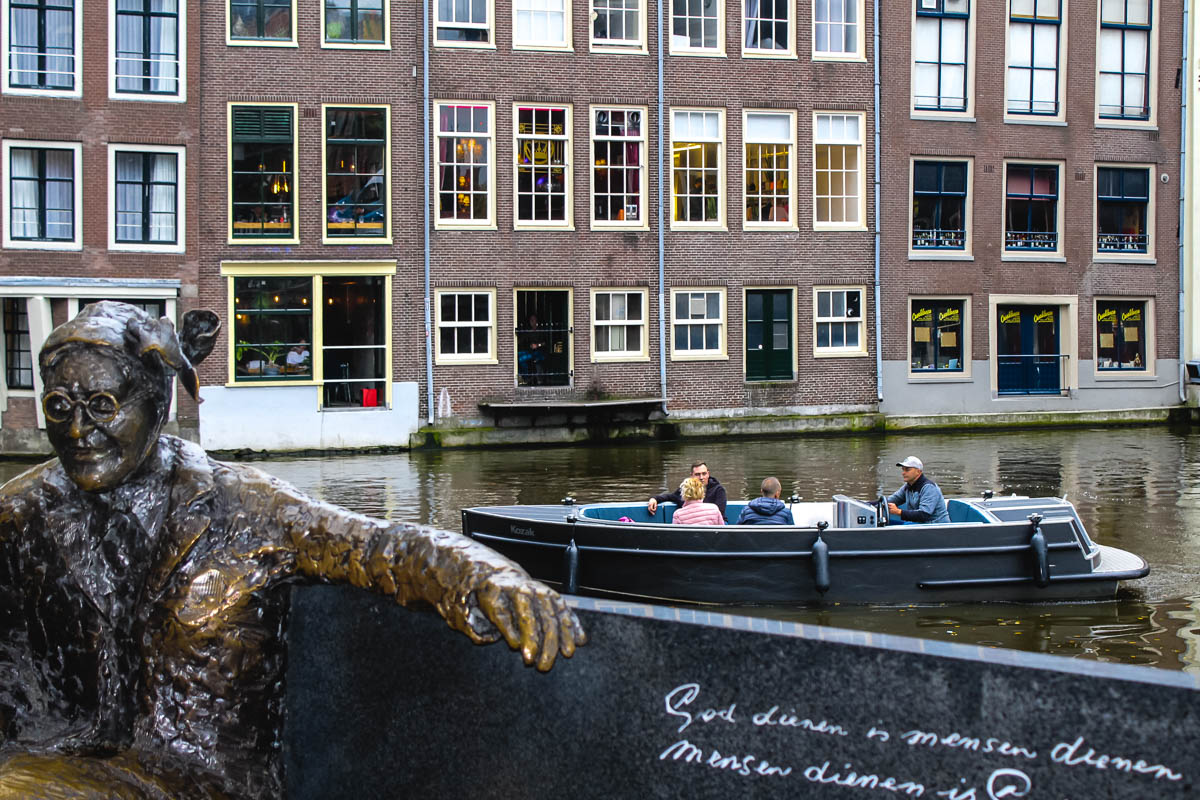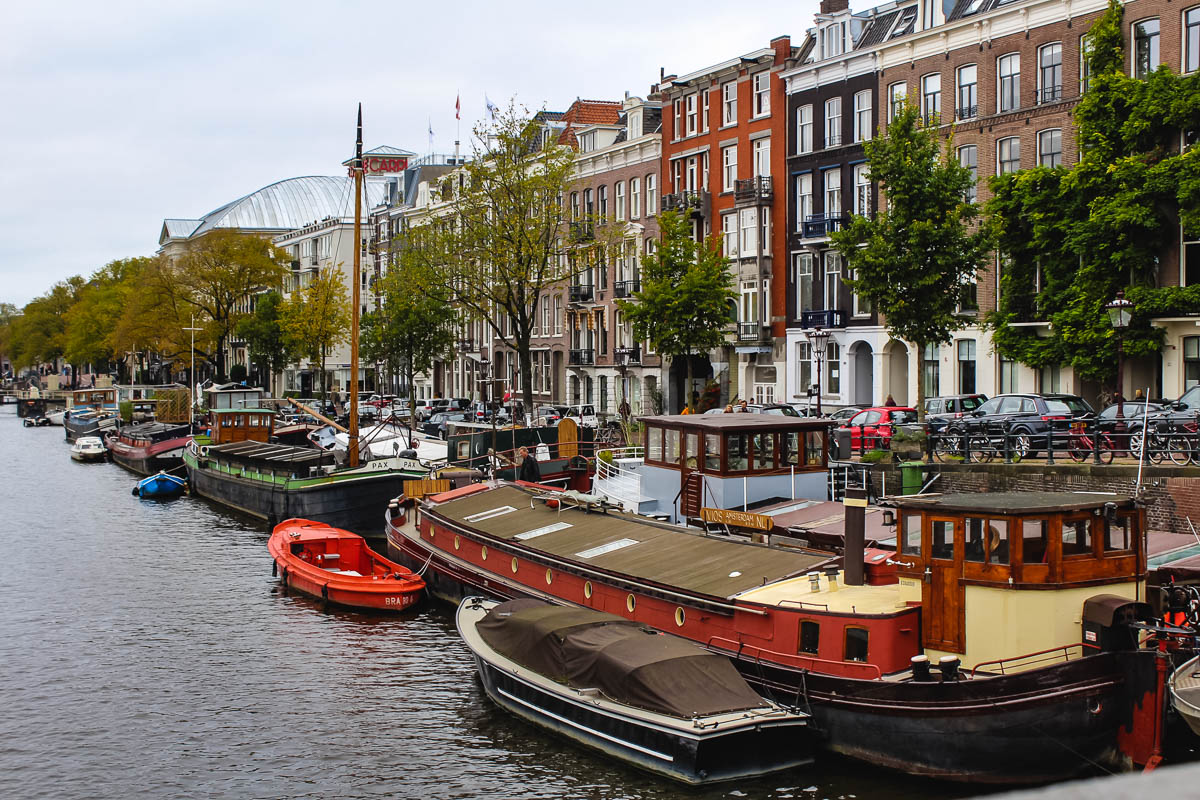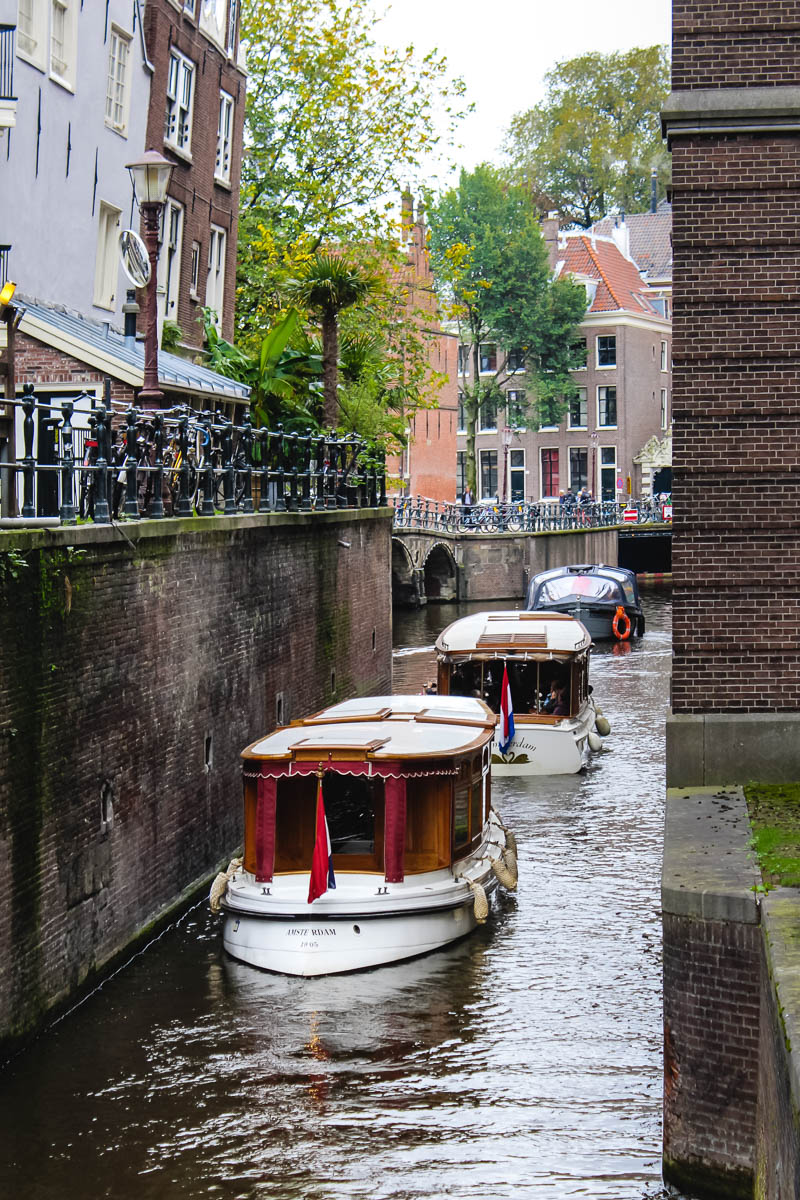 Since my return flight back to Miami departed out of Schiphol Airport in Amsterdam, I spent a few days in discovery mode in the misty rain and howling winds for LuxuryCenterConsoles.com roaming around with my Canon Rebel in hand. The images that follow are what I found while scoping out the "slow-moving motorboat" scene around the picturesque canal ring and bustling harbor channel.
Amsterdam's Canal Belt (Grachtengordel) was placed on UNESCO's (United Nations Educational, Scientific and Cultural Organization) World Heritage list in 2010 due to its hydraulic and urban planning efforts and success pioneered around the artificial port city, designed in the 17th century. More than 1,200 bridges serve as pedestrian and cycle-peddling passage points in the "Venice of the North", connecting 165 canals that spread across 60 miles of waterways.
Visiting globetrotters generally hit the canals after the Anne Frank House tour and buying a bag... of tulip bulbs of course at the flower market, followed by slugging down unlimited free pints after their second tour at the legendary Heineken brewery terminates. Those who can still walk a straight line, must next haggle over which cruise to (literally) settle on.
Amsterdam's gotcha covered day and night with more boat choices than windmills and cheese markets. Stuff the stomach and opt for the family-orientated all-you-can-eat pancakes cruise on the Pannenkoekenboot, or enjoy a more intimate liner for a romantic candlelight champagne dinner if you happen to be a happy couple holidaying in Holland.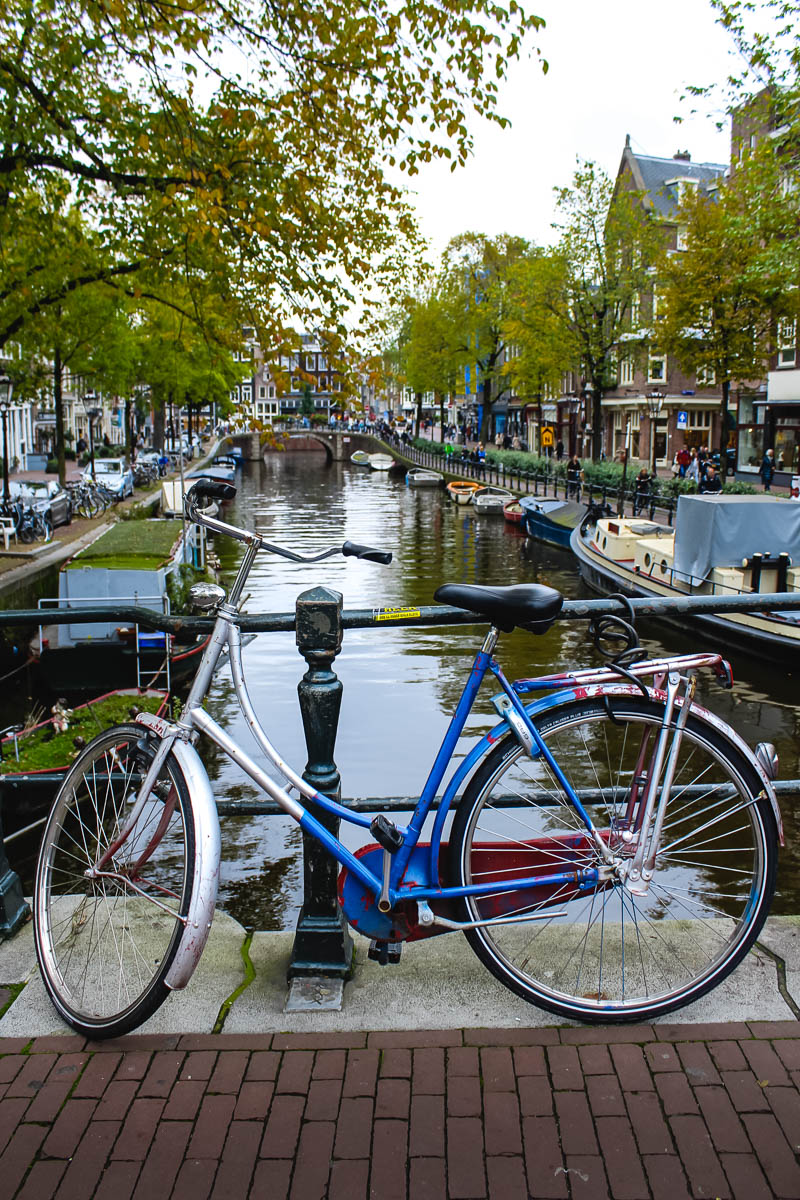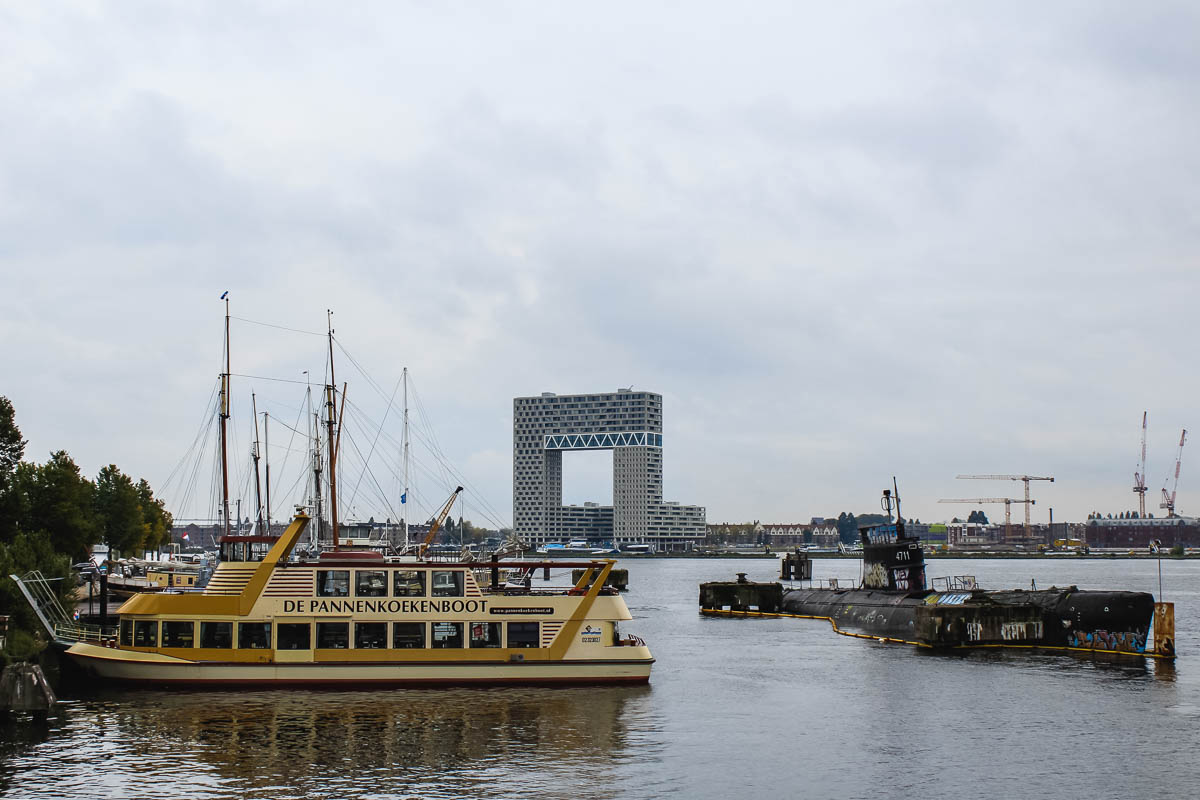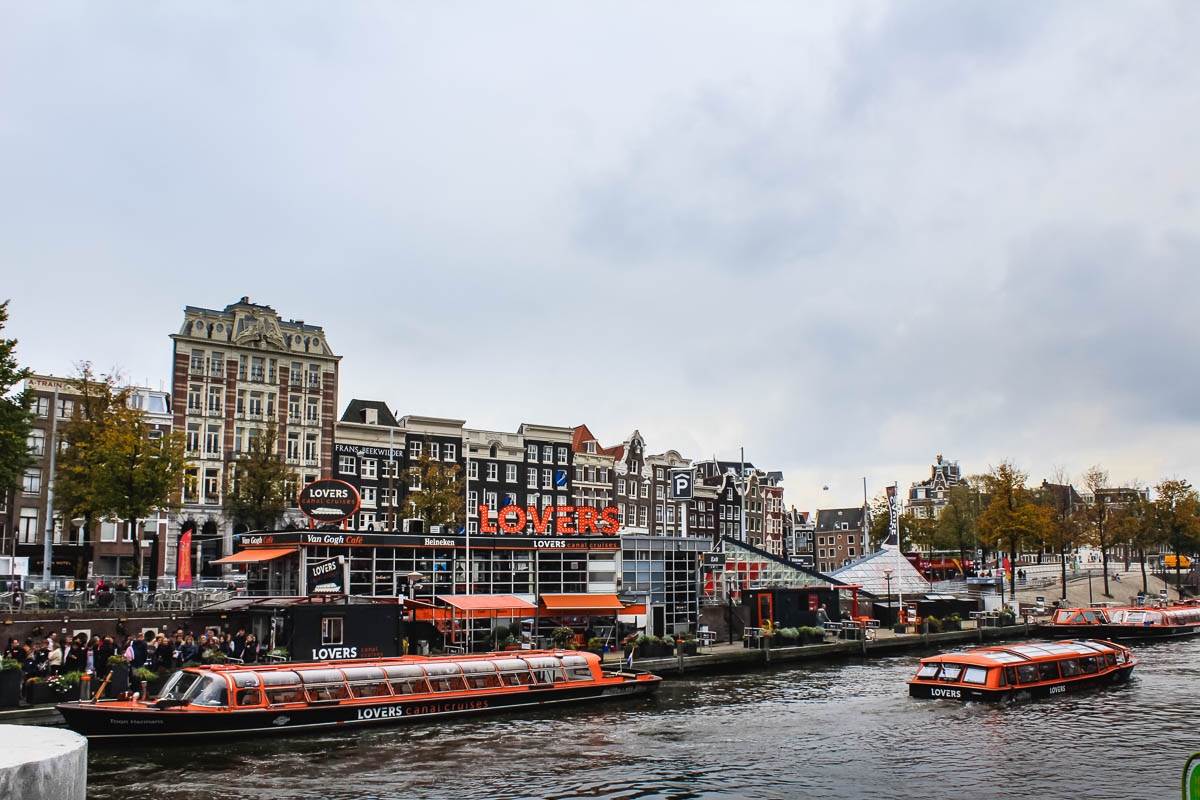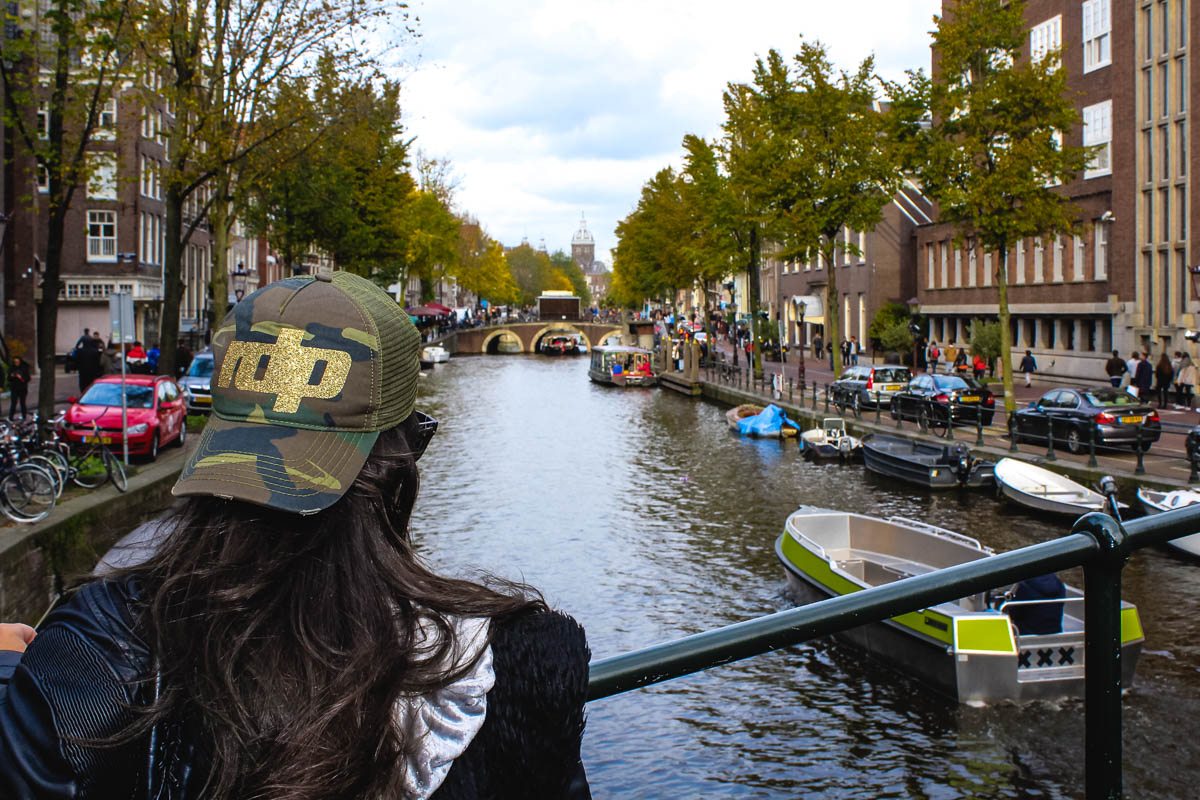 Prefer to hang only with your homies? Private boats can be rented without issue, and those on a bender or stag weekend needing to twist-up on land and water, can jump from a coffee shop onto the original Smoke Boat which first dropped anchor in 2013.
The Dutch live their lives on the water, and so it should not be any great shocker that there's more movement and activity along the Amstel River and its narrow ducts than endless caravans of cannabis cruisers. For the Claude Monet art addicts among us on Riverdavesplace.com -- and I know there are many -- this next shot below may look familiar and is a real-life replica of his Zuiderkerk or Southern church, painted on oil canvas in 1874.
No worries, if you didn't recognize the image in the first five seconds? Powerboaters who eat and sleep high performance "anything" are seldom versed in Monet masterpieces. Our art is etched-and-sketched in smashing speed-run records and dashes to Desert Storm and the Key West Worlds.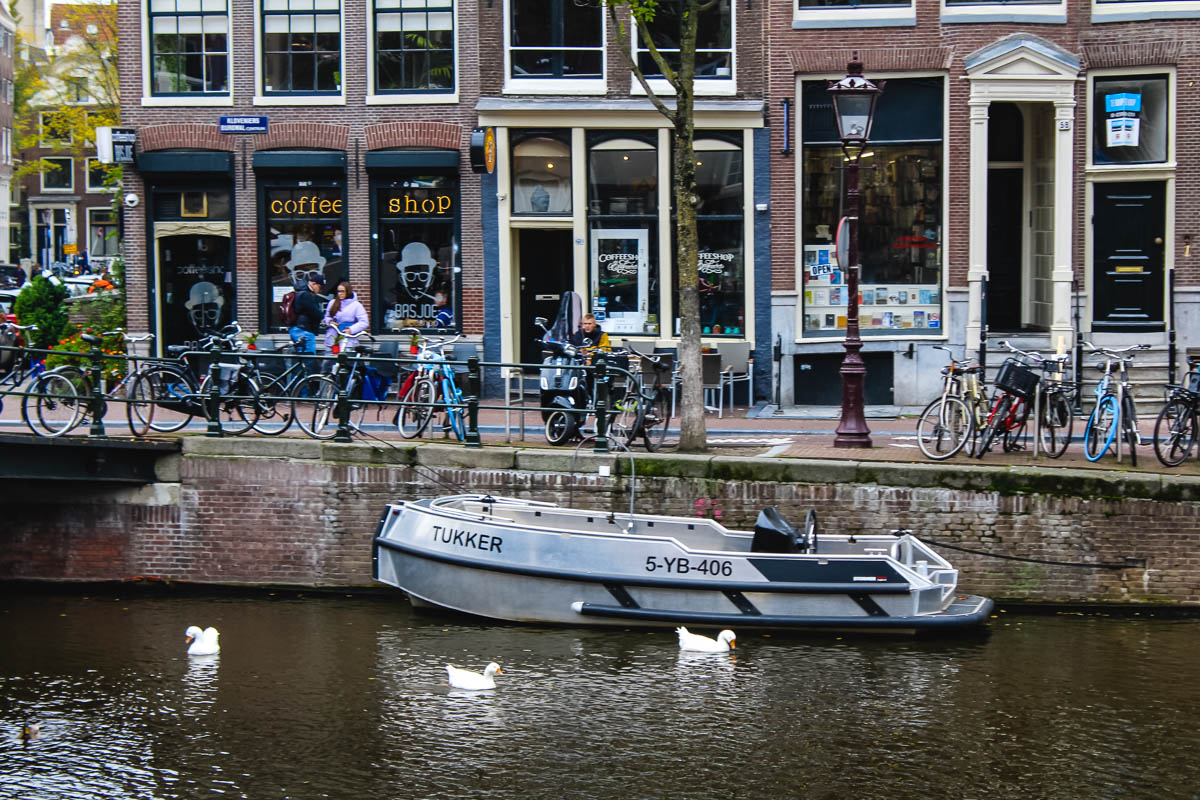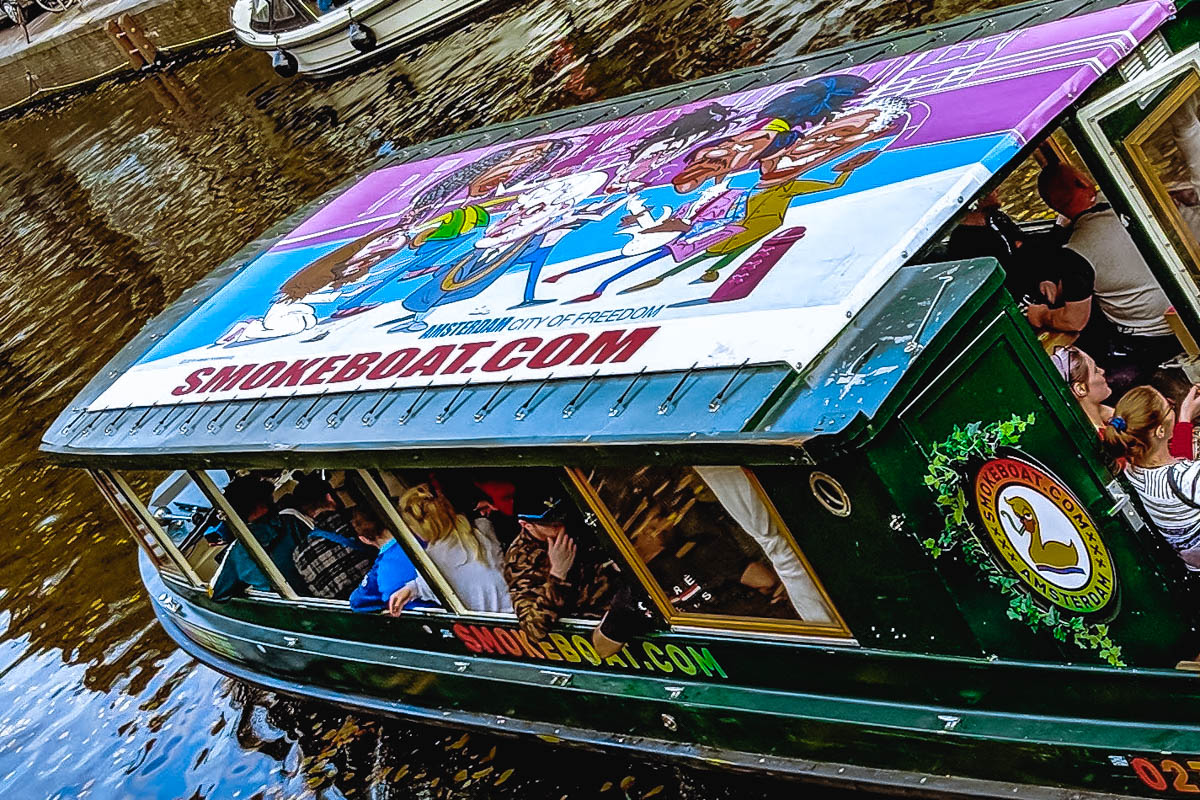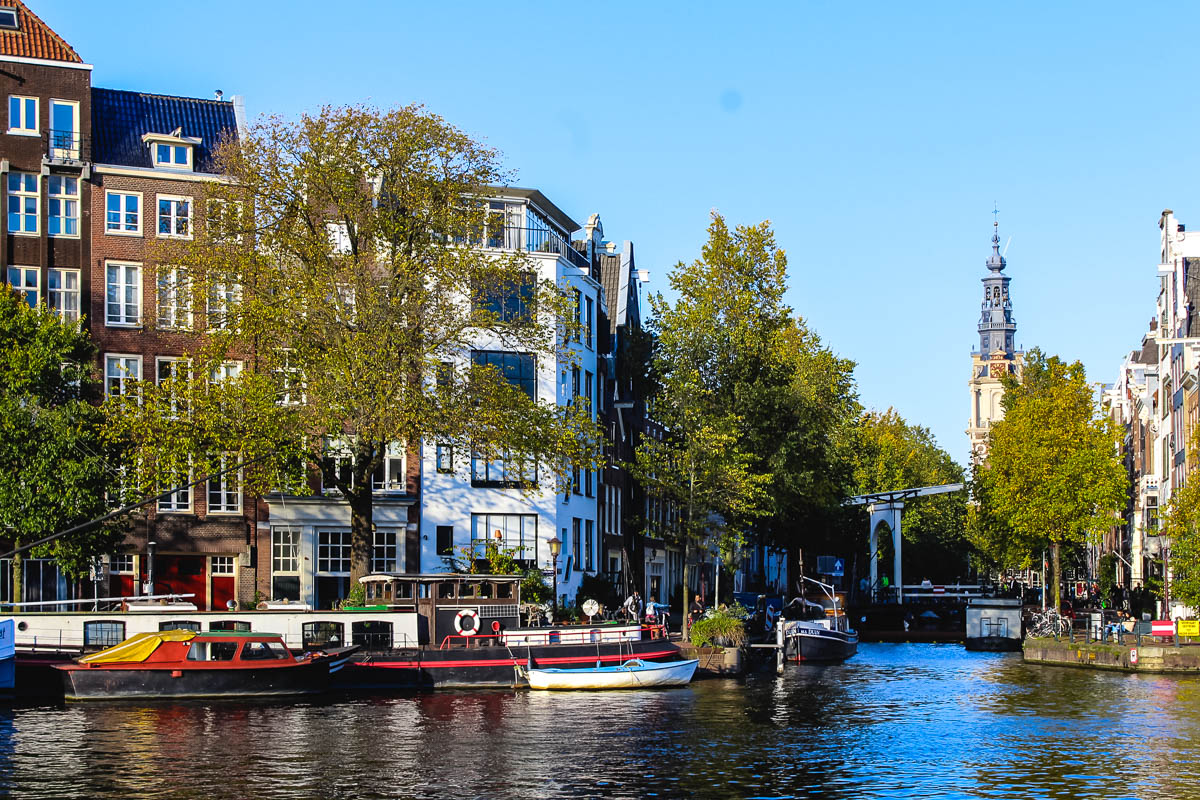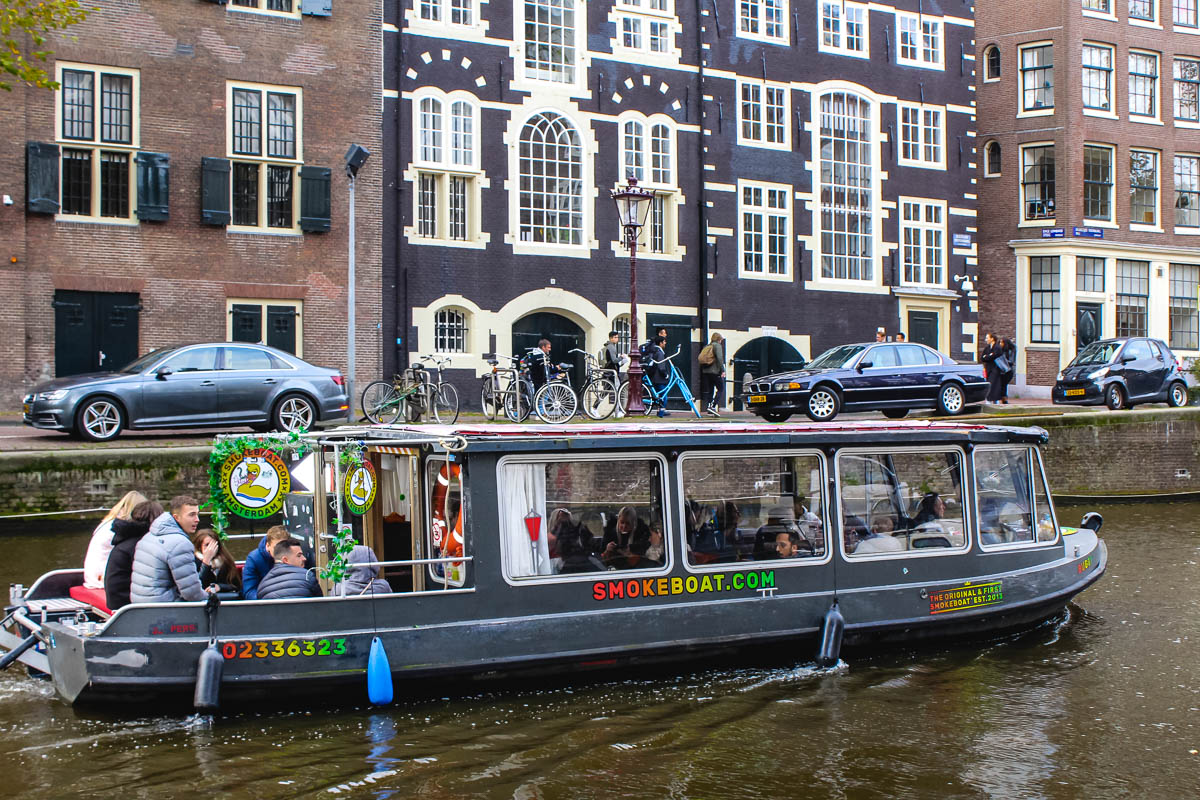 American boaters will no doubt be familiar with the next two vessels, which are always there "when you don't need them" assisting with breakdowns and shakedowns. Many probably have memorized the number of the first, 1-800-SEATOW to the rescue. The second features the commandos in control, a.k.a. de politie, who take joy from hopping on board to inspect everything but the deck. Lucky me, I found both!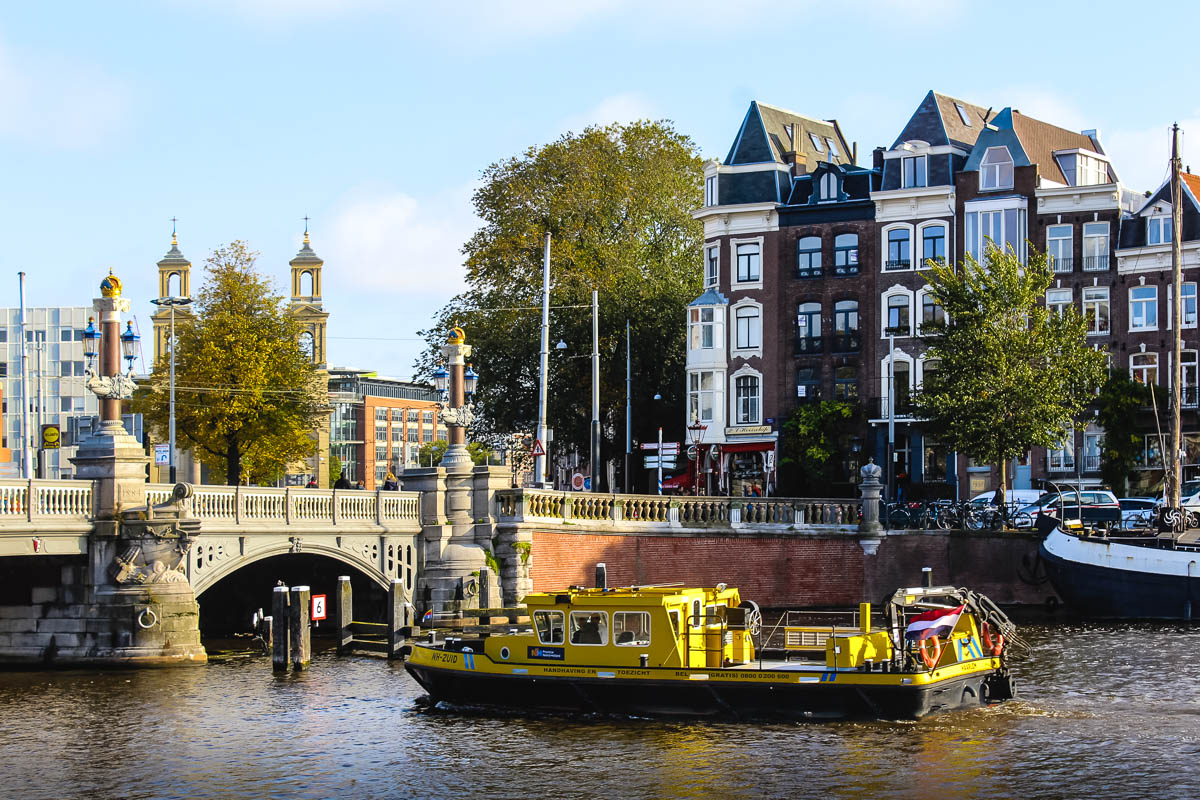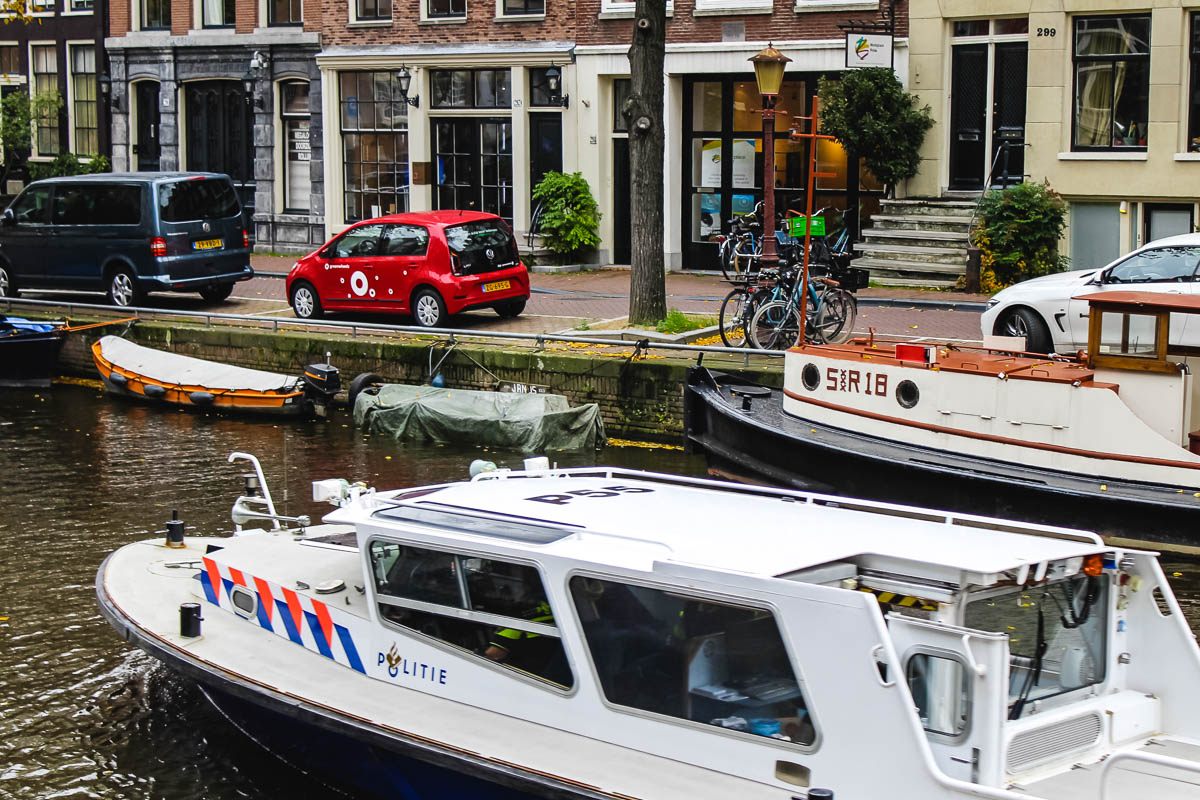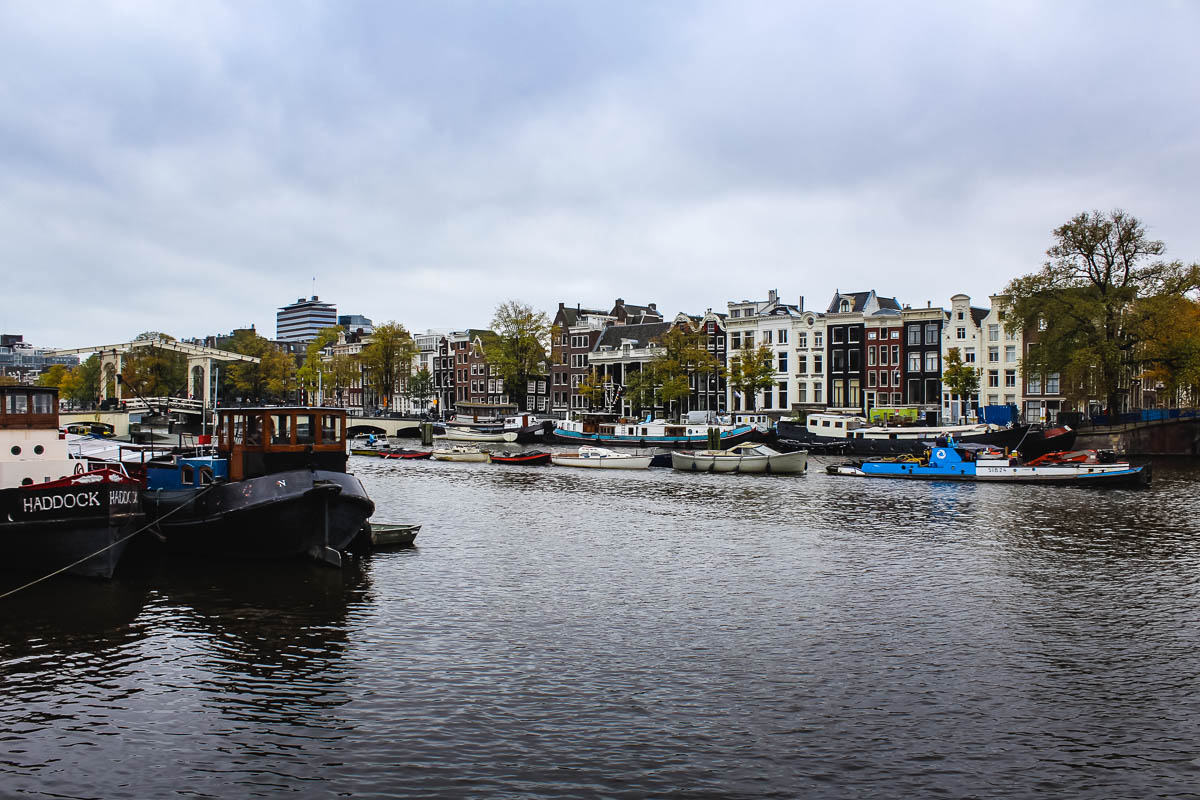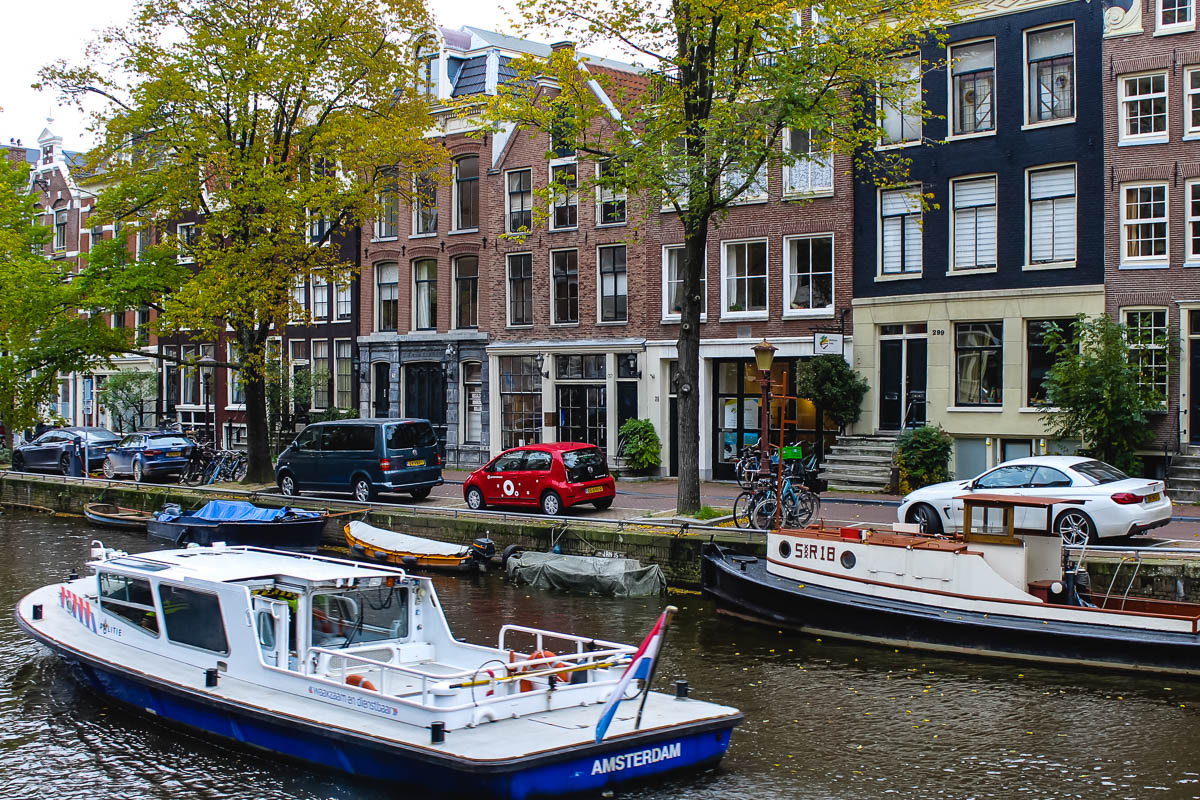 Living "offshore" is another popular option. If you hate paying inflated home taxes and all the other joys of being a homeowner... give it a go on a houseboat. Amsterdam has more than 3,000 and several have been converted into hotels. The good is no grass to cut, and the bad is no garage for the toys!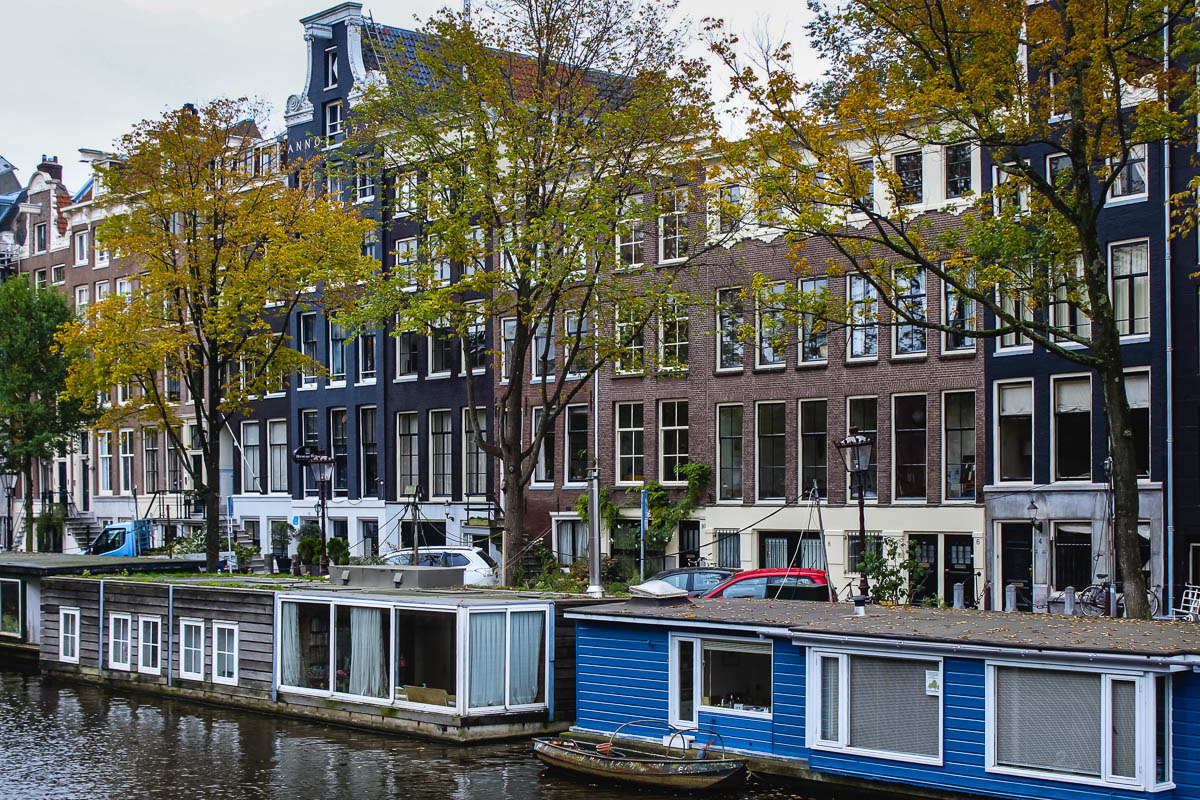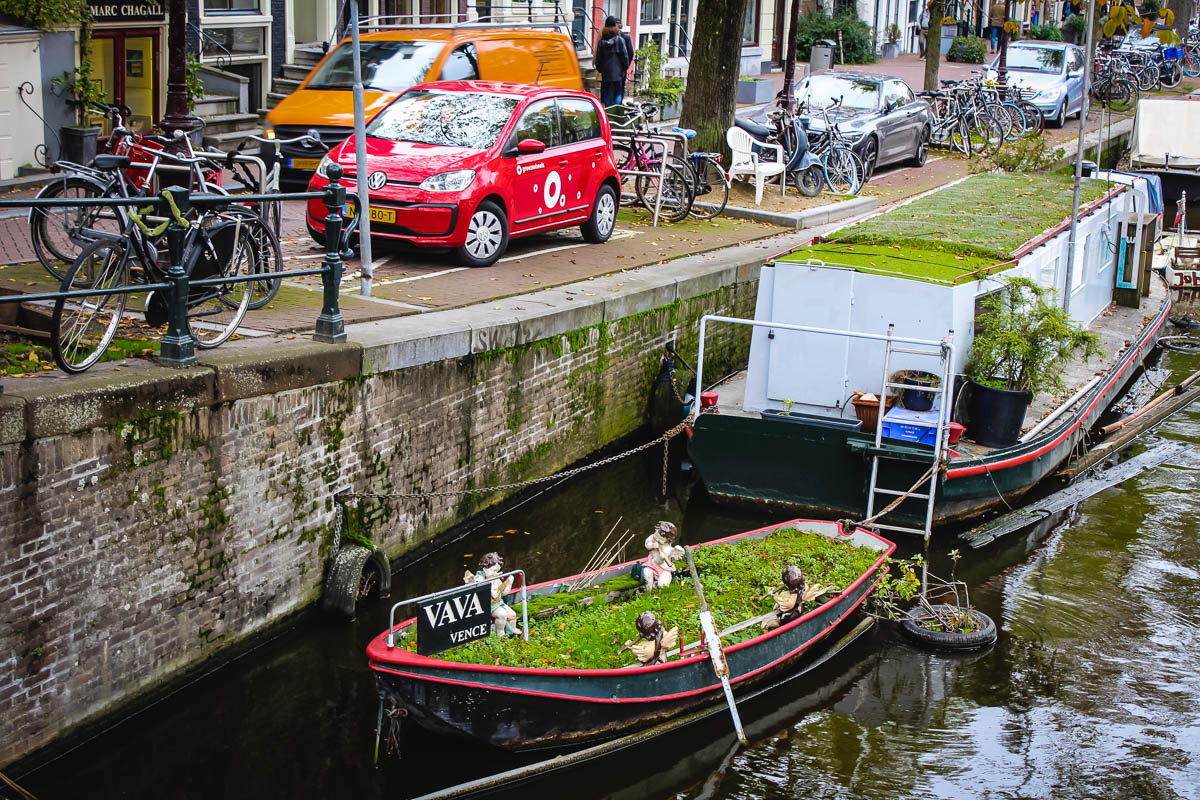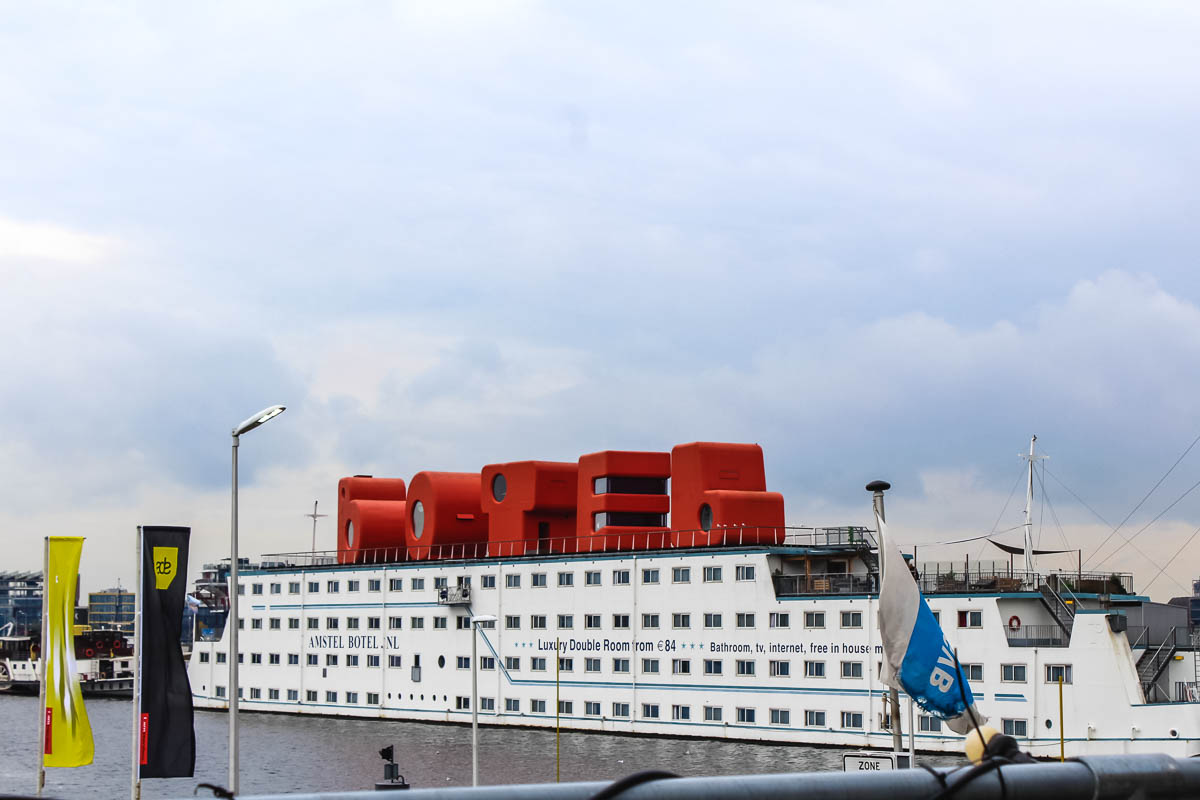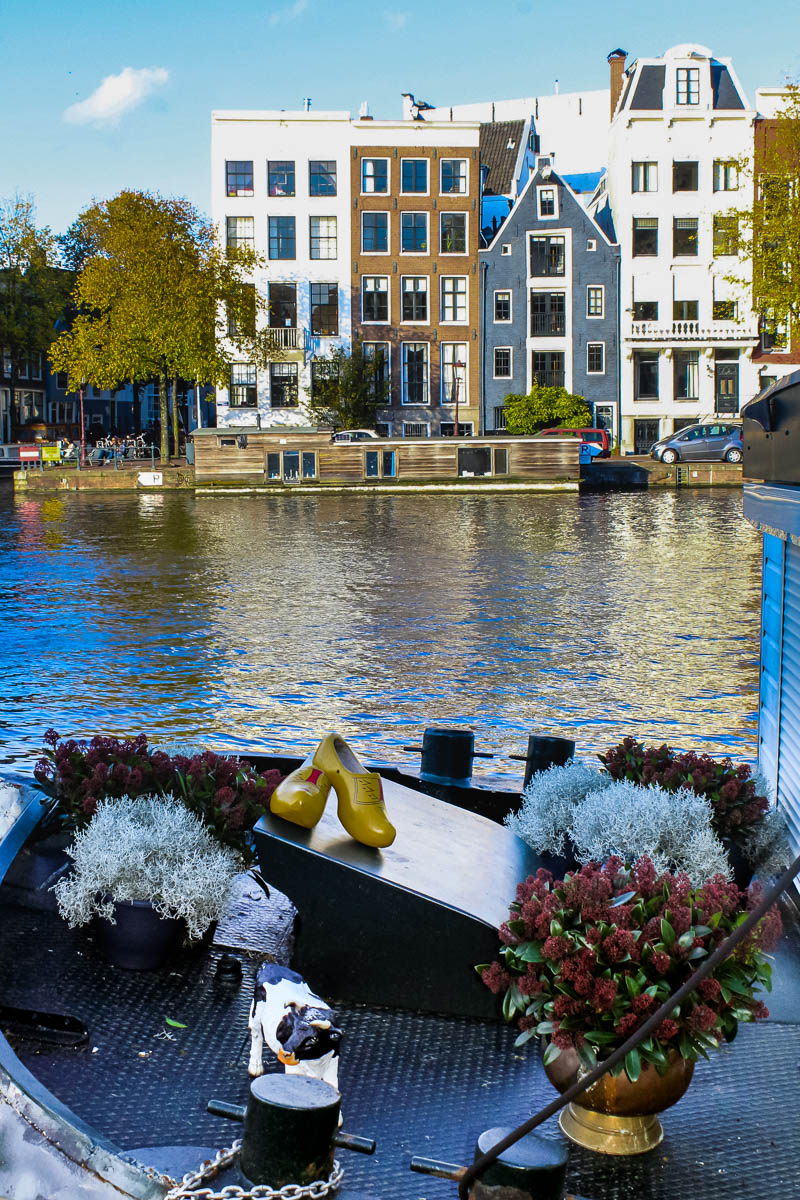 Need to transport the boat, but you don't have a trailer... no problem! Put it on another boat. But it gets better. Should the time come to move a mixer or piece of machinery across town... aqua is again the answer.!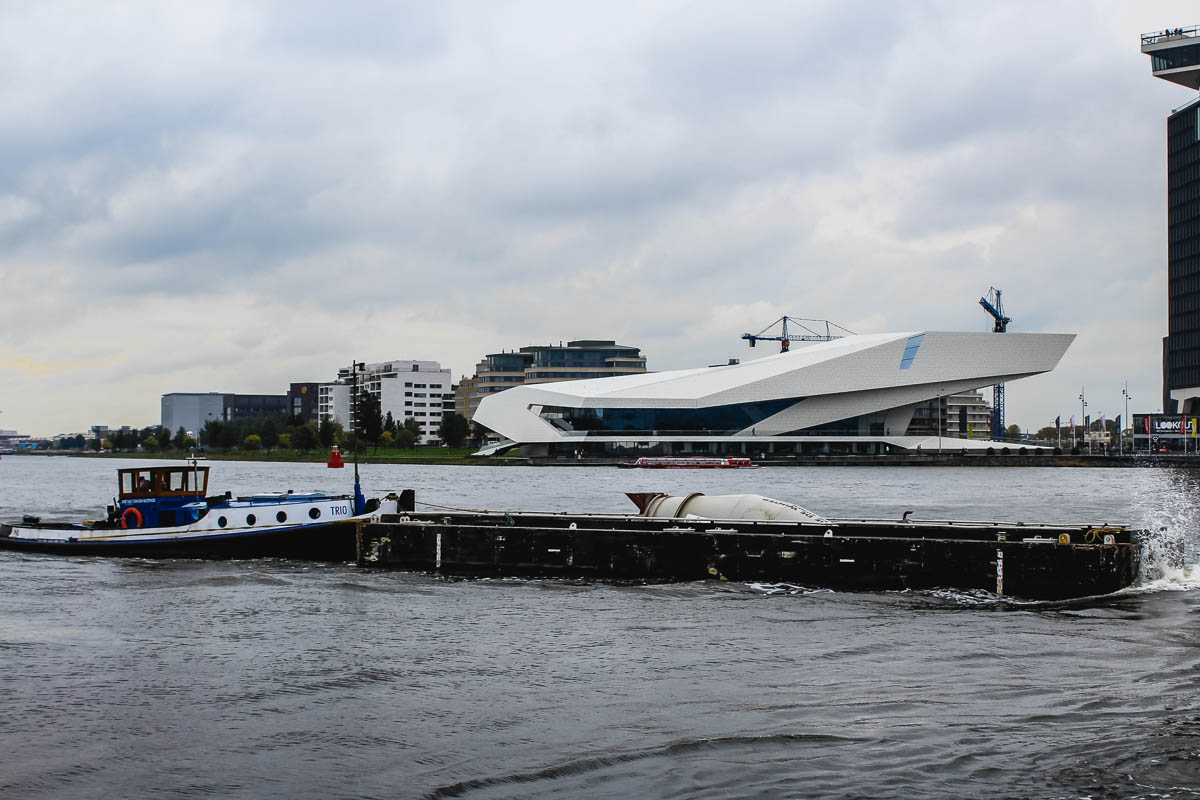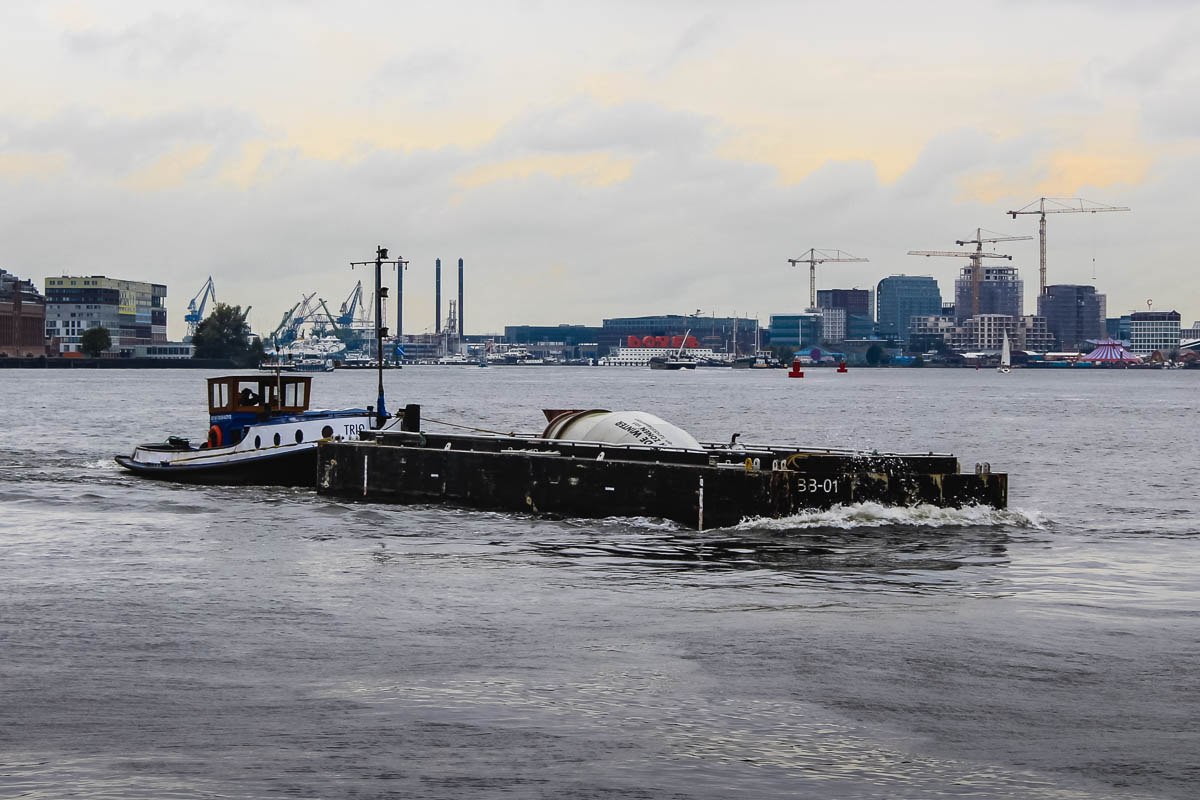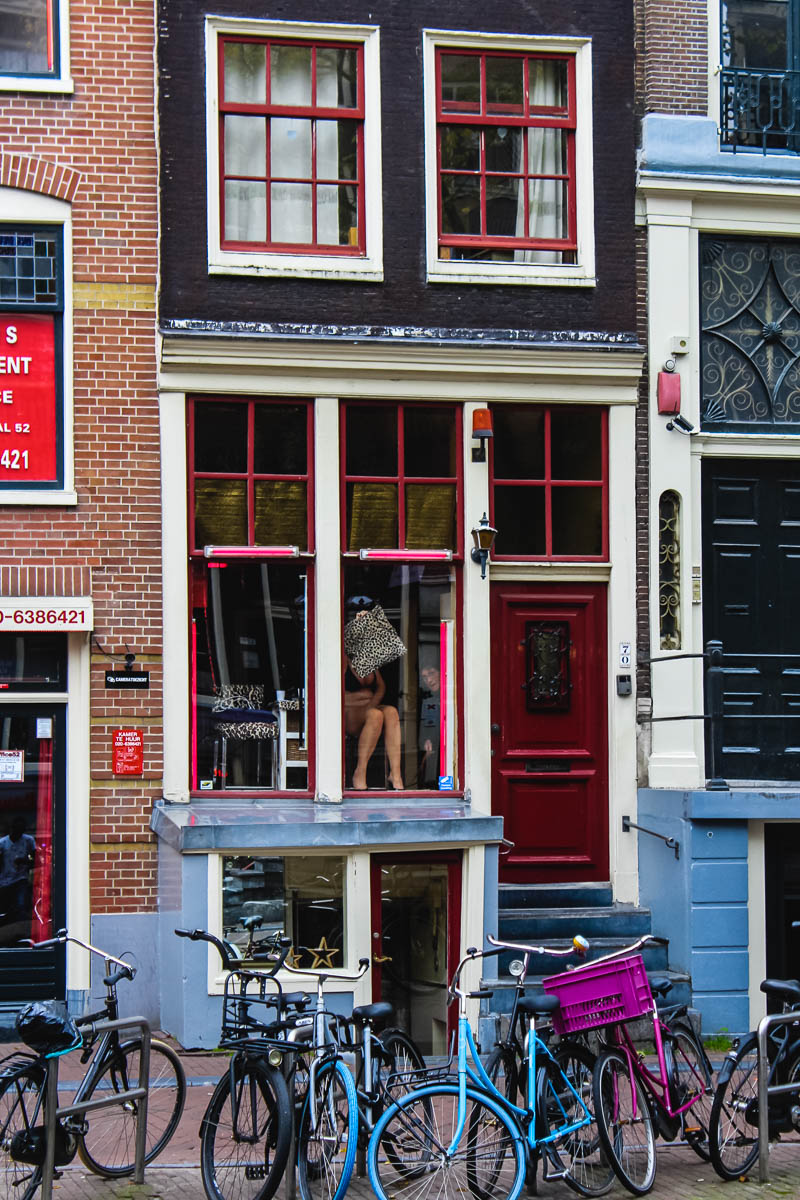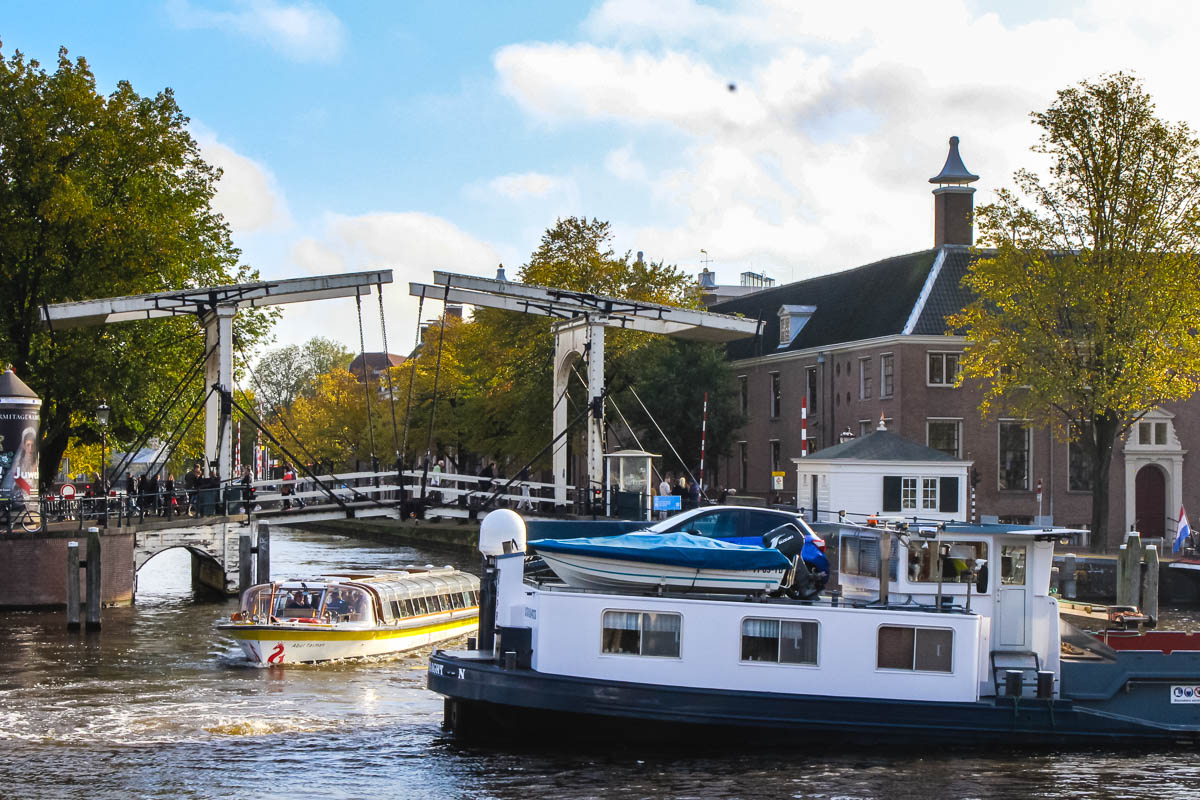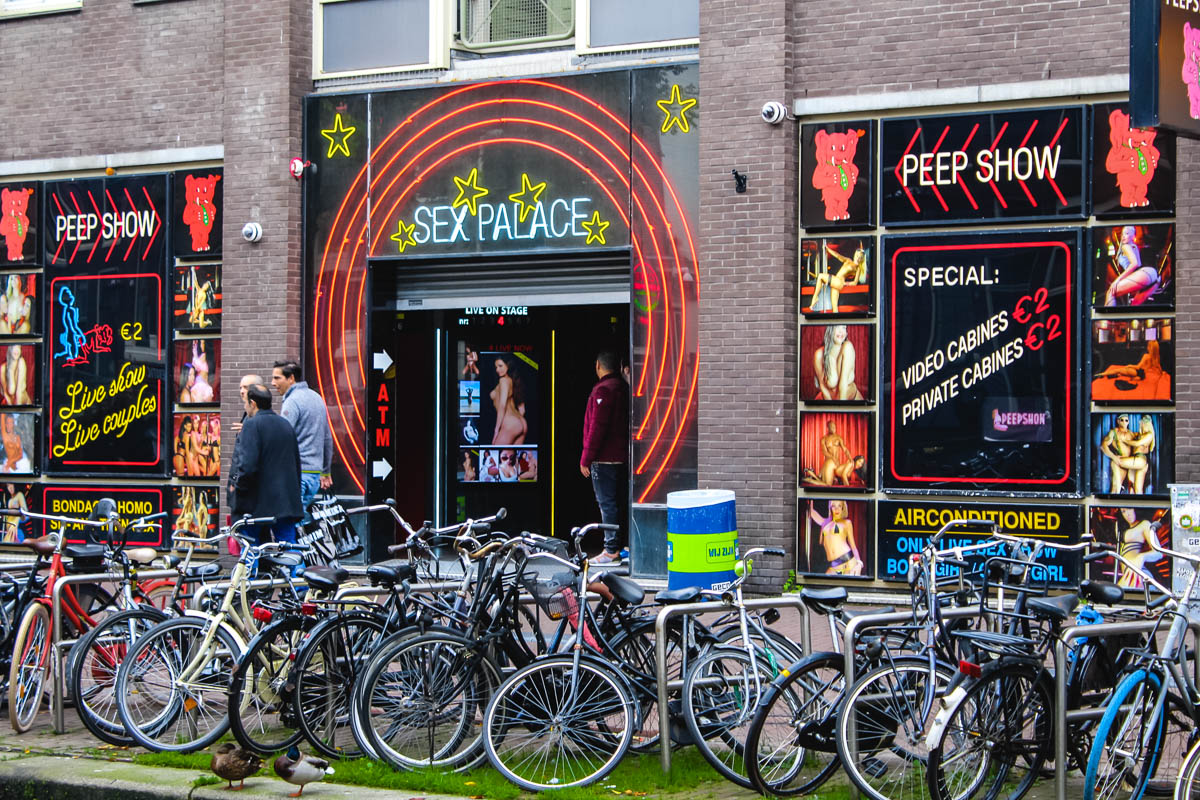 In wrapping up my 48-hour twirl about town, I headed back to the cobble-stoned side-streets of the Red Light District for a final peek at what resembles an erotic Disney Land installment.
While trying to covertly capture my "girls behind the glass" snapshots, surprisingly I found myself in front of the Christmas photo-shoot of -- Santa's red-velvet clad, champagne toting helper, hanging off the end of a barge. Seemingly a normal occurrence, no one except myself was really staring stupidly across the bridge. Then again, it is Amsterdam or A'DAM... as the locals say!
'Tis The Season...