Historia y fotos de DinaRella / Fotos adicionales de Tuppen's Marine
Steve Sprague, co-owner of Tuppen's Marine along with Bill Bachman, is well known for achieving countless WINS and GRINS. The wins, earned from his extensive and ongoing offshore fishing tournament victories, and the grins, well they're on the faces of Tuppen's happy customers thanks to the superb service provided over the years by him and his team in West Palm Beach, Florida.
I first met Sprague at Tuppen's open house the week after the Fort Lauderdale Boat Show. I was instantly greeted by an attention-getting row of Nor-Techs and Solaces (another Tuppen's top-seller) decorating the front entrance lot. Sprague happened to be standing alongside the center consoles when I pulled in, and thus my bombardment of 392 Sport Fish questions began. Genuine and jovial with his replies, Sprague was then gracious enough to give me a tour around the complex including the well-stocked boatyard toward the back facing the waterway.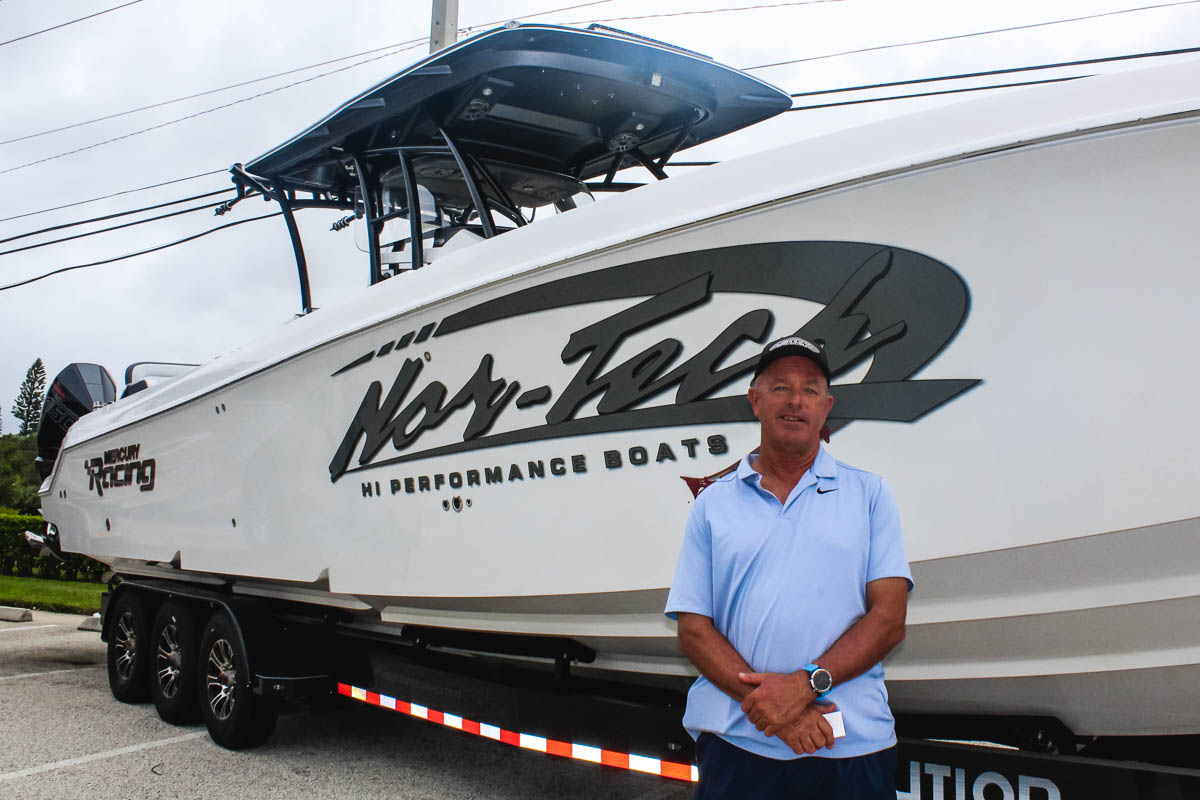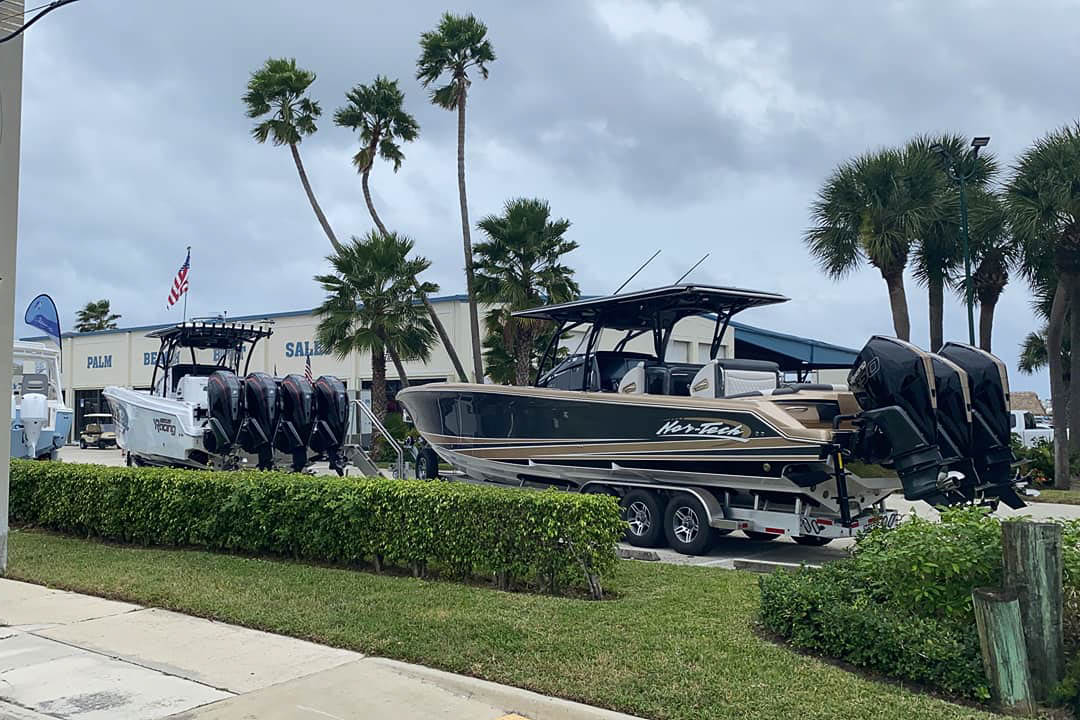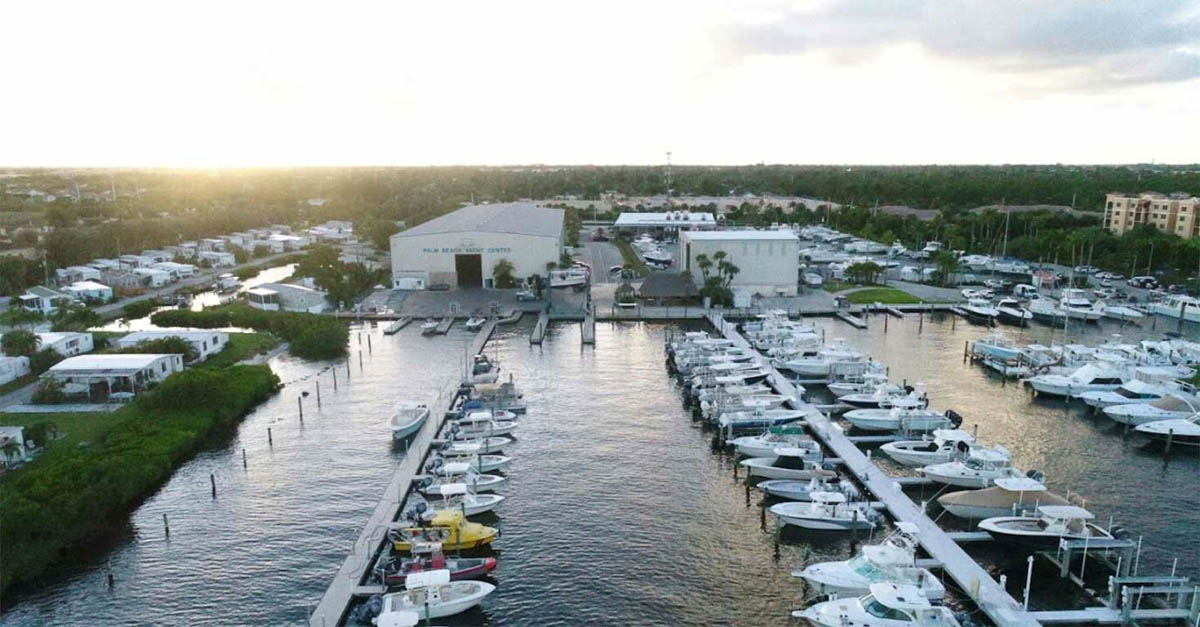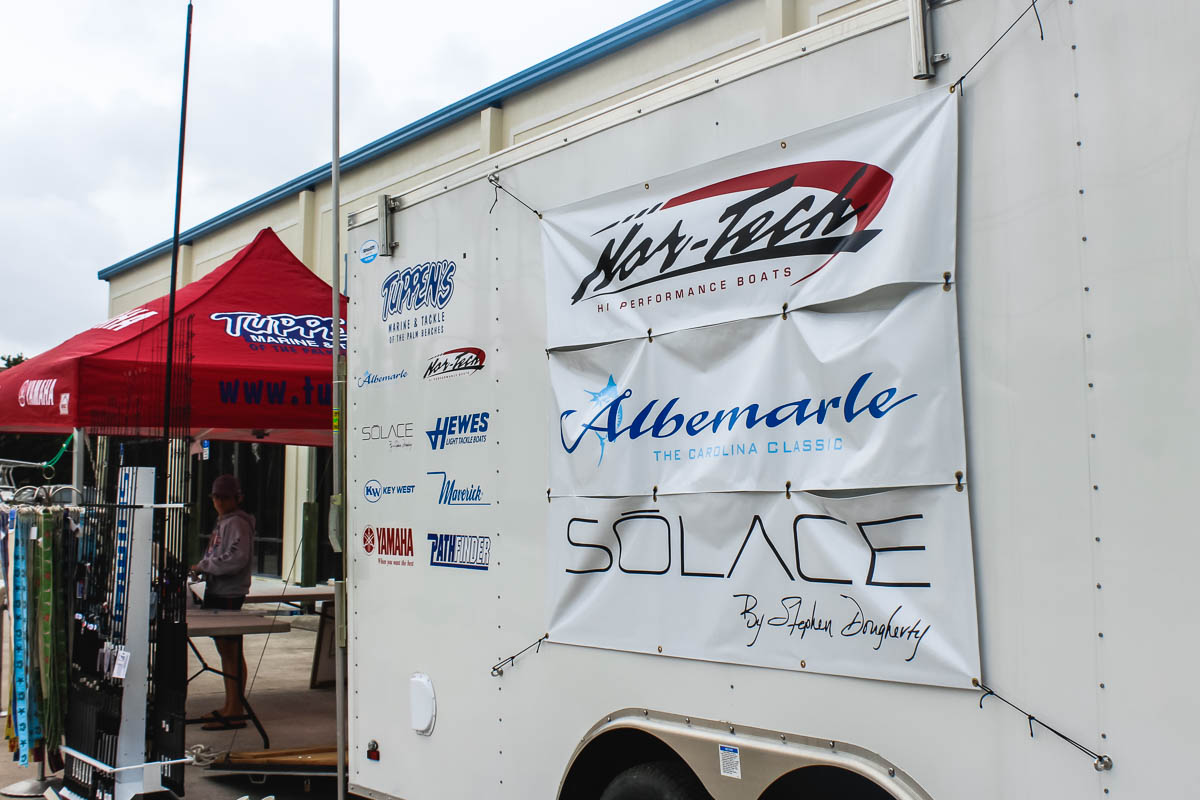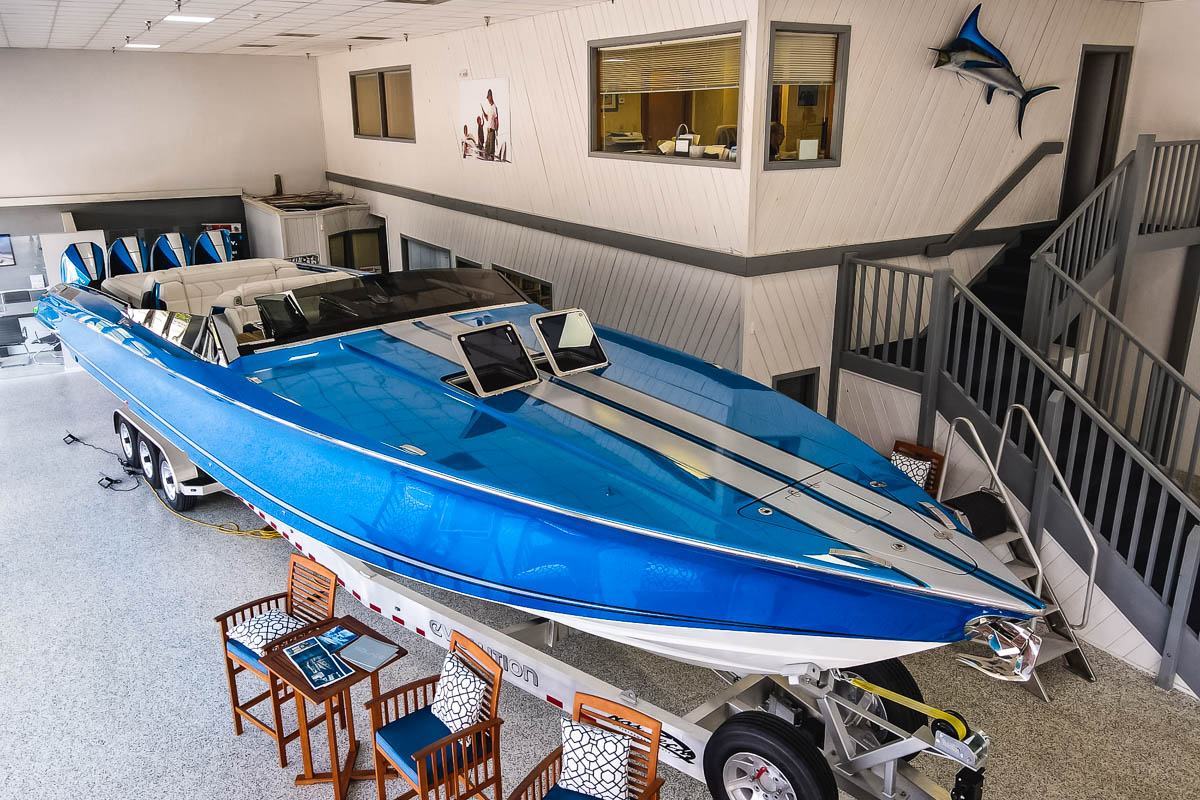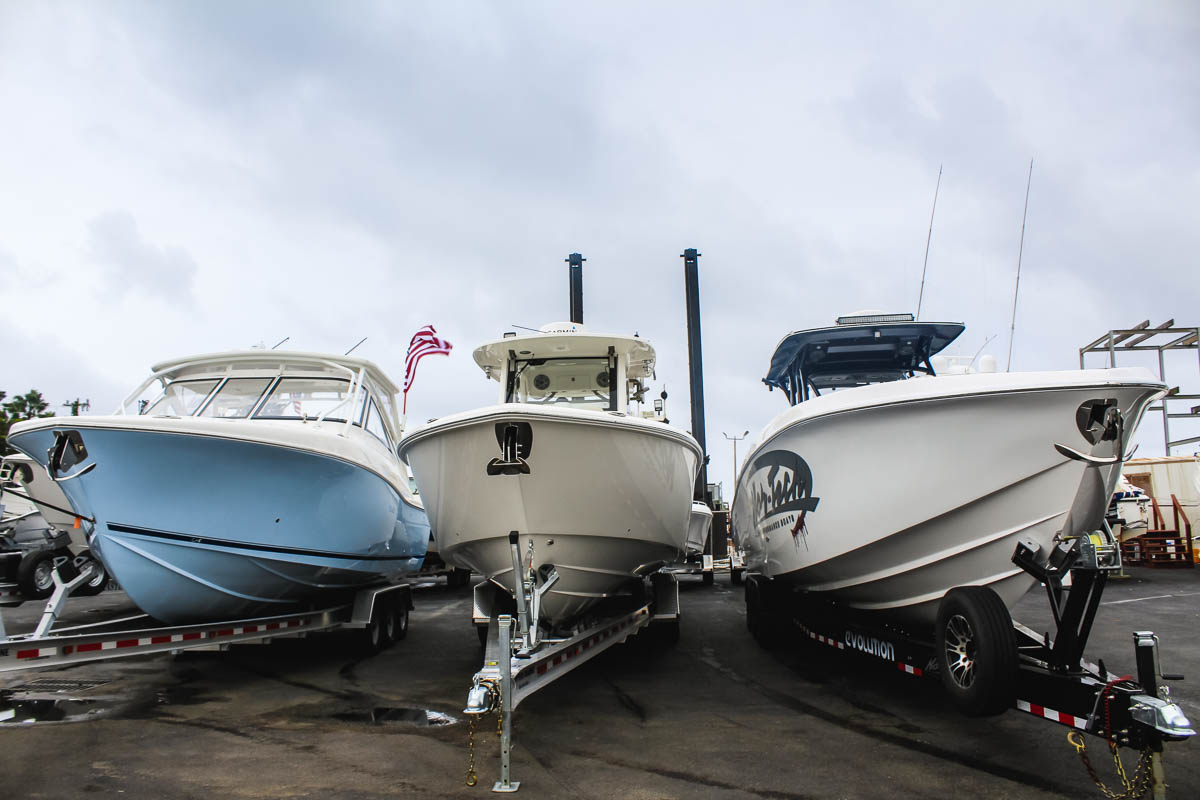 Above and beyond owning Tuppen's, as a fervent fisherman, hearing Sprague's perspective (as the targeted end user of the manufactured good, as in the fishing vessel) was a true testament to designer Alden Thornton's mindful construction methodology. My main focus was to kindly coerce Sprague into re-living his first ohh and ahh moments with the Super Fish, and secondly, I was interested in the background details leading up to Tuppen's adding the line to its inventory.
"Nor-Tech takes it to the next level. Thornton not only knows how to build a boat, but also how its needs to be laid out in relation to the livewells, fish boxes, rod holders etc. The fact the 392 Super Fish includes a backup livewell is absolutely key. If the pump goes bad, within five minutes hoses and valves can be hooked up and you'll be up and running without loosing your live bait", noted Sprague.
As a member of the Southern Kingfish Association (SKA) and Angler Armory, Sprague first spotted the 392 Super Fish during tournaments as it repeatedly passed his Tuppen's Marine fishing team on their 38' Jupiter in Key West... then Biloxi... then North Carolina. You know what else he noticed? It was always at the fishing grounds before him -- and that would make any devout rodman curious since being first to drop anchor near the day's biters has its merits, as much as overcoming the bloody brawl bringing the big kahuna on board and gathering the stash of trophy cash.
The next step sealing the deal and making Sprague a believer came after riding on a Super Fish. Witnessing the quality craftsmanship and nimbleness of the 392 as it fought off five footers in the harsher offshore seas with ease and agility, his attraction grew fonder. Sprague stated, "There's a lot of competition on the waters. Yes the Nor-Tech may be more expensive but look what you are getting. The stepped hull is beyond impressive with how sharp and crisp the turns are, and the quality design and details are in a league of their own."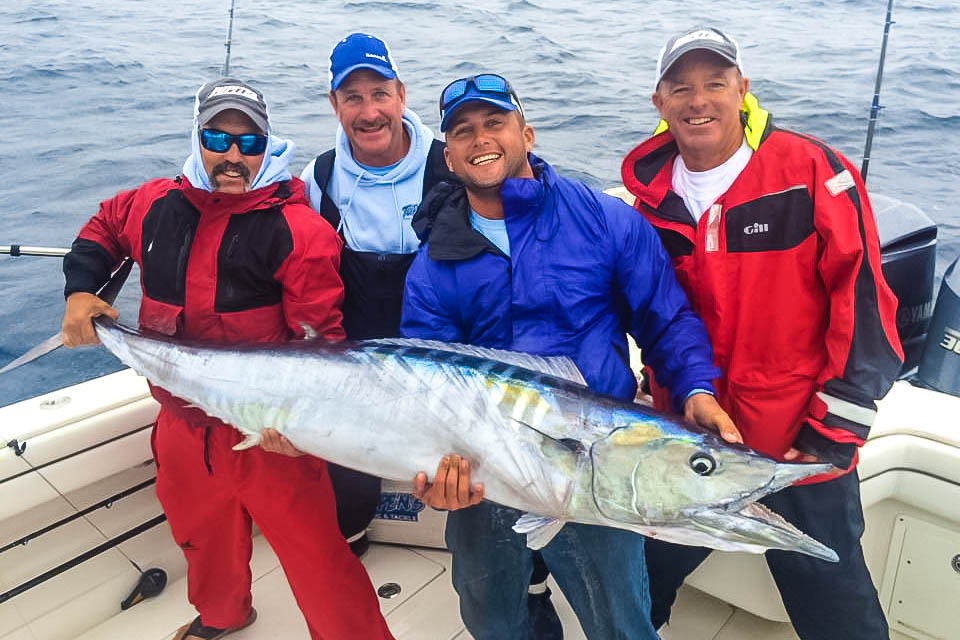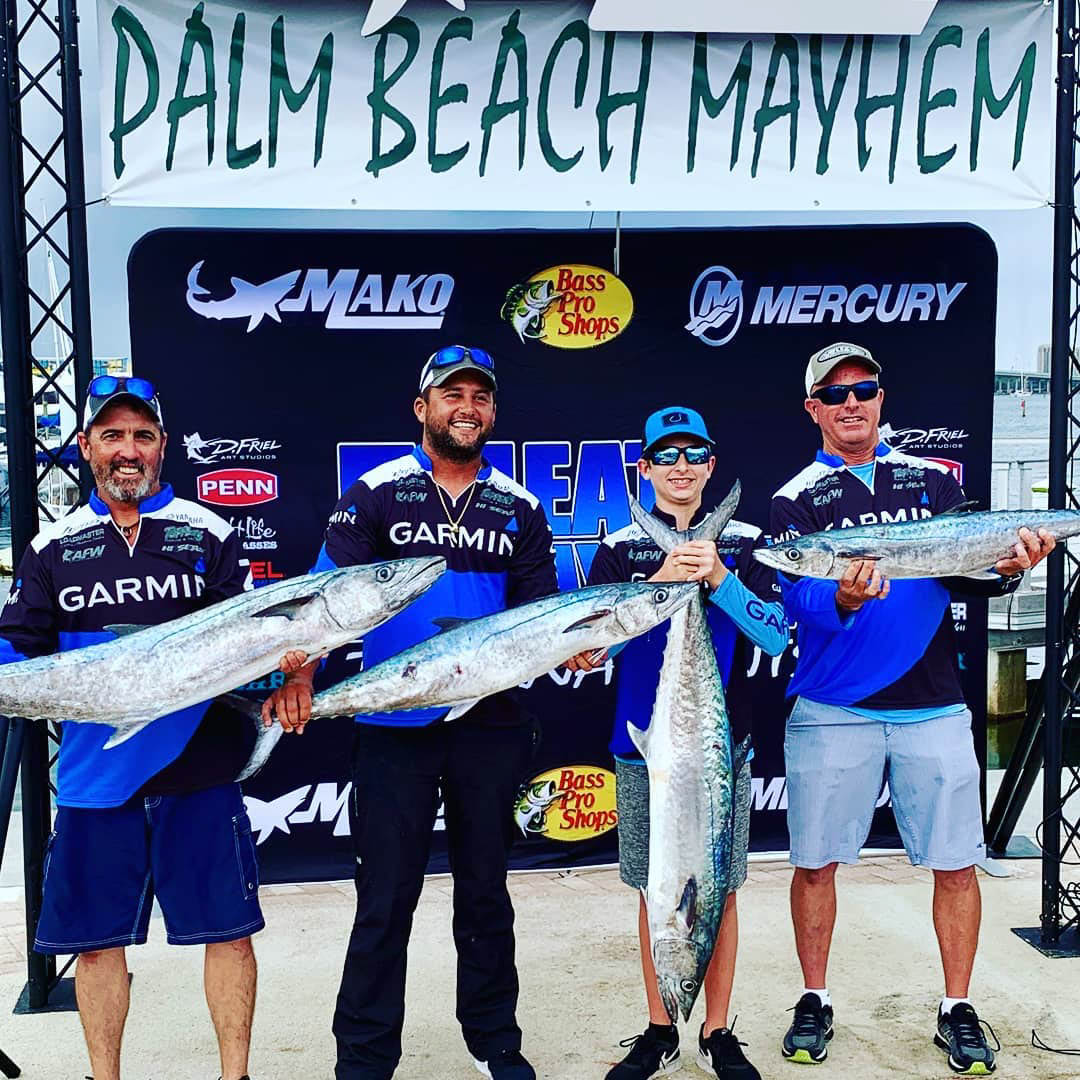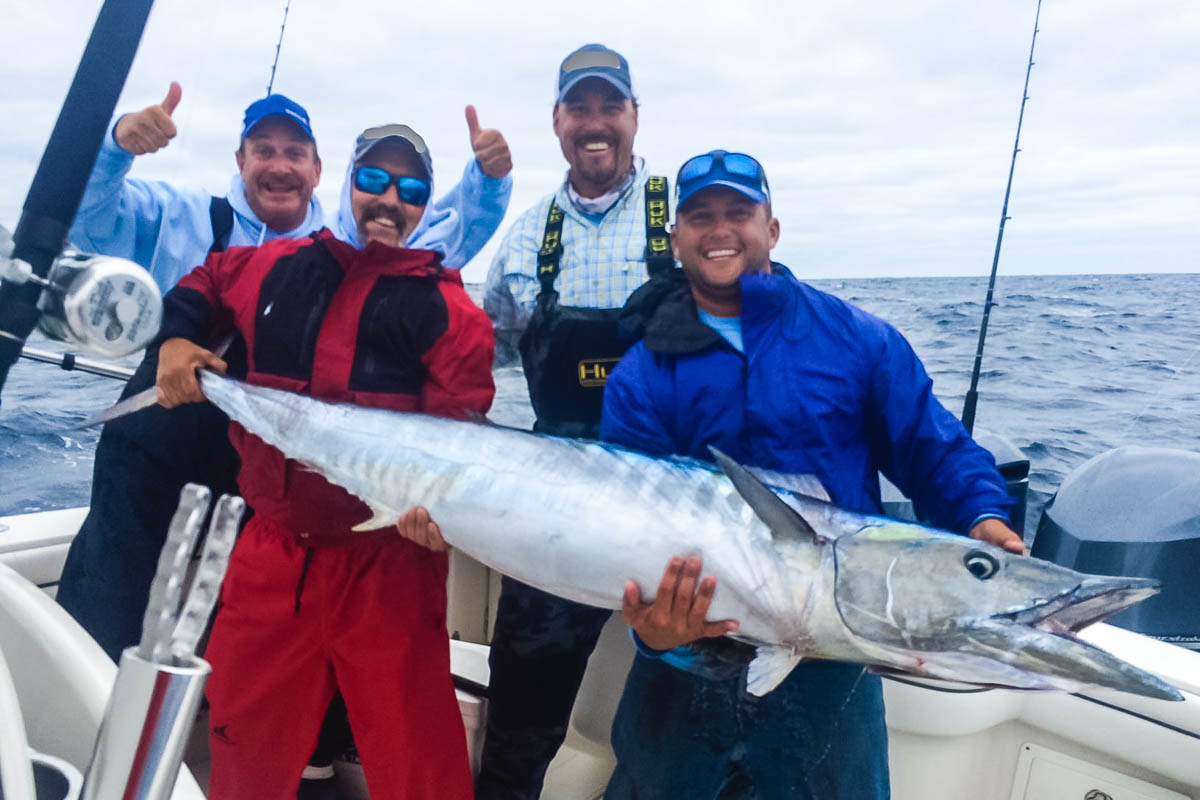 Absolutely sold on the Super Fish, last year Tuppen's Marine reached out to Nor-Tech expressing interest in becoming a dealer. Shortly thereafter the luxury brand was added to the current line-up alongside solid competitors including Albermarle, Key West, Pathfinder and Solace. Not only was demand for the 392 Super Fish strong but before the first one even sold, calls started rolling in about the 390 Sport; the model's widespread appeal was obvious. The fine-tuned center console geared toward pleasure boating renders the best of both worlds thanks in part to the optional "hidden fish package".
The 390 entices the owner who's interested in occasionally casting a line and the package provides a powerful livewell concealed under the transom walk-through and a selection of rod holders along the gunwales and rear of the boat. Adding a sliding cooler and freeing up space for takedowns, as well as, converting aft seating to a rigging station with a pressurized livewell and sea chest below are additional possibilities.
Another eye-opener as to its versatility besides its fish fighting skills came after Tuppen's took in an older 2012 model on trade; it too sold before having arrived. More and more, Sprague was witness to just how well the older Nor-Techs hold their value. Undoubtedly, the crafts are not just for poker run rendezvous and Saturday sandbar jaunts, but can hold their own haulin' the mail through the Gulf Stream cruising down to the Bahamas and so forth. With such a plethora of options validating the 390's functionality, it's understandable why Nor-Tech's complete collection was adopted, rather than simply the Sport Fish.
History of Tuppen's Marine
Apart from the magnitude of recent success, as a Palm Beach County resident myself it was just as meaningful to gain a deeper insight into its longstanding reputation among loyal locals and out-of-towners and hear the history of when the original brothers – Ron and Bud – first opened Tuppen's Marine & Tackle in 1956.
Sprague's involved with Tuppen's links back to his father. Back in the early 70s his dad was working as a firefighter putting out the flames by day and moonlighting selling boats for the Tuppen's Brothers in the evenings. When his dad eventually moved on to brokering larger-sized marine vessels, Sprague stepped in taking his place around the time Makos were making waves in the mid 80s in the fishing industry. By 1998, Ron and Bud Tuppen were ready to retire, however it was imperative the business remained in good hands preserving its venerable reputation in the boating community. The solution: The following year Sprague and his partner purchased Tuppen's Marine.
Moving into the next decade Sprague and Bachman were noticing a trend in that, fishing center consoles seemed to be getting bigger and bigger. Thankfully their forecast was spot-on, and eight years back the business expanded to include a South Sales Center to accommodate the larger-sized incoming and upcoming watercrafts. At present, the marine center operates out of three separate locations including its Lake Worth-based north sales office and retail bait & tackle store specializing in fishing equipment, supplies and clothing; the service department a couple blocks further west; and of course just five miles further is the South Sales Center.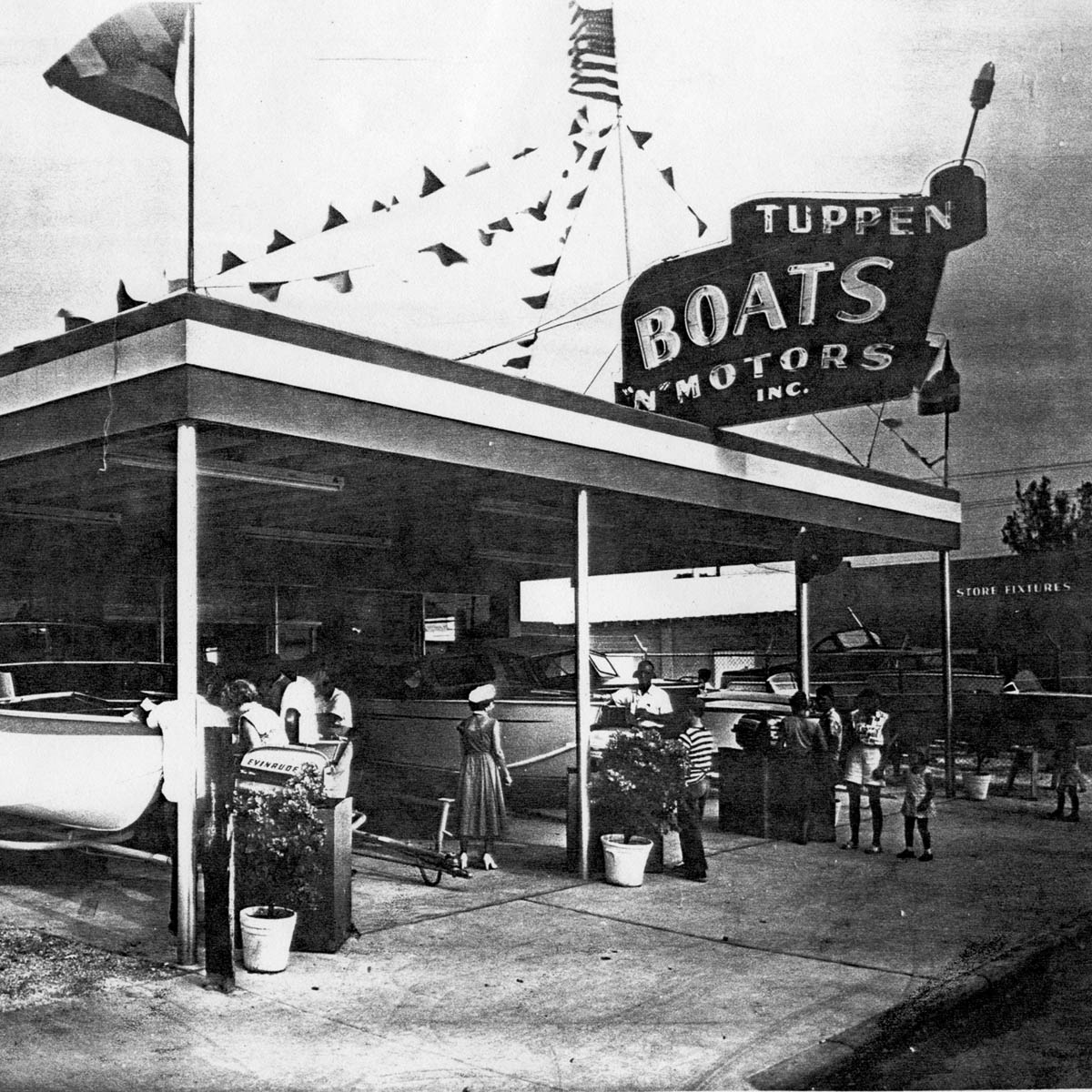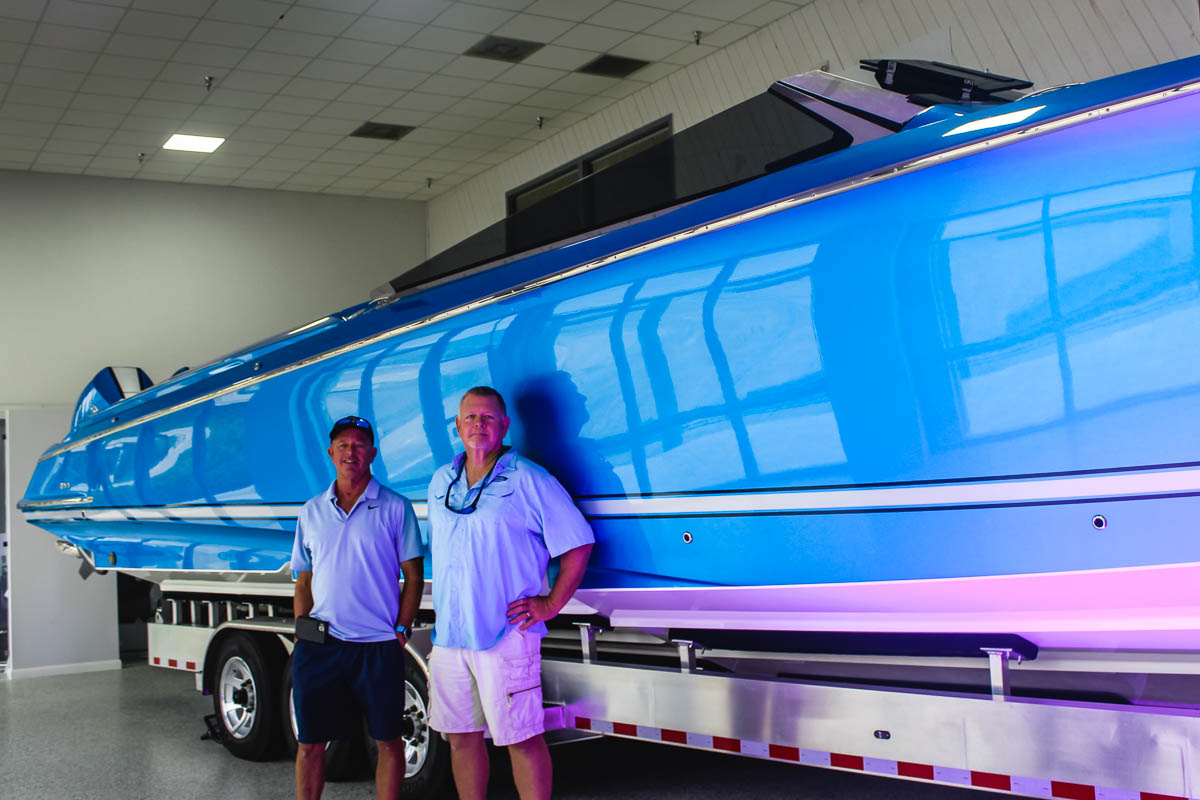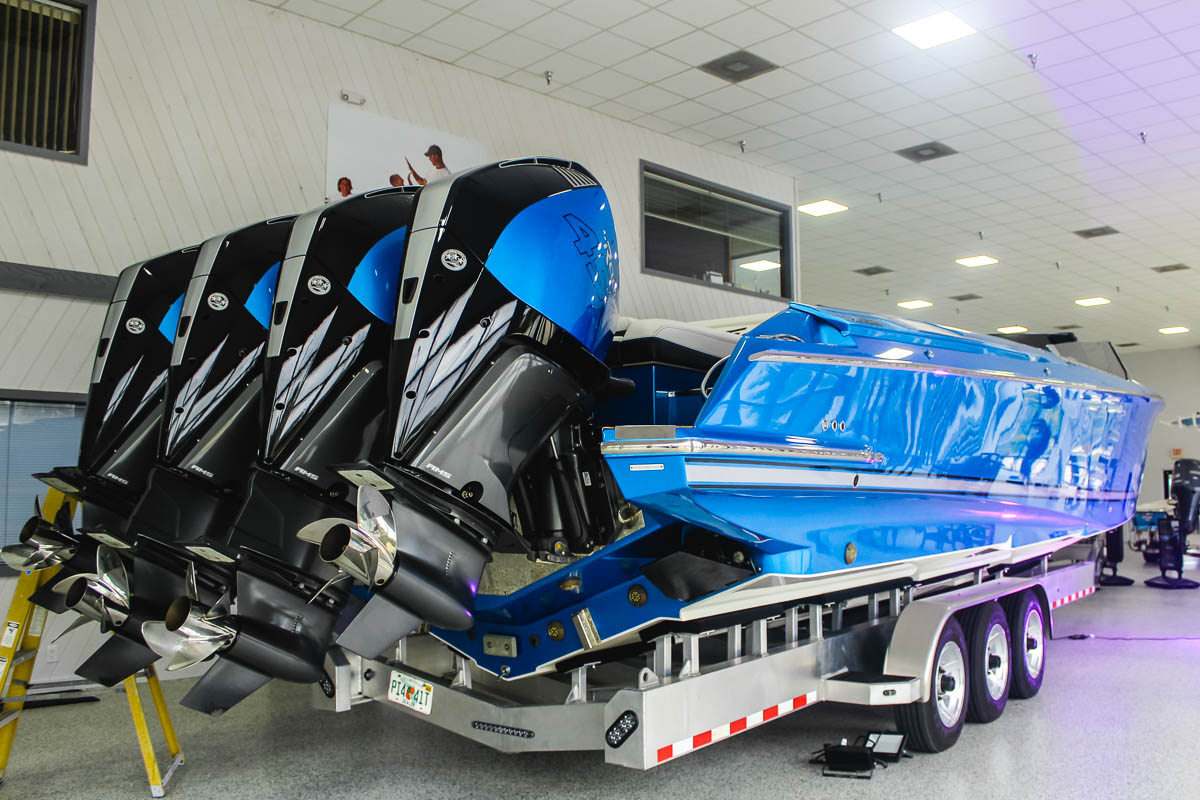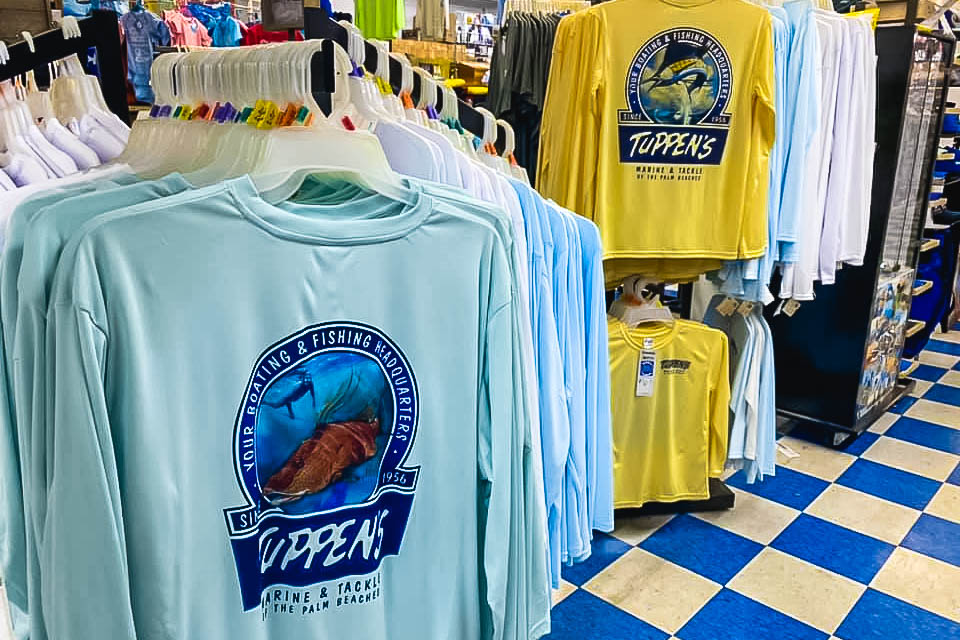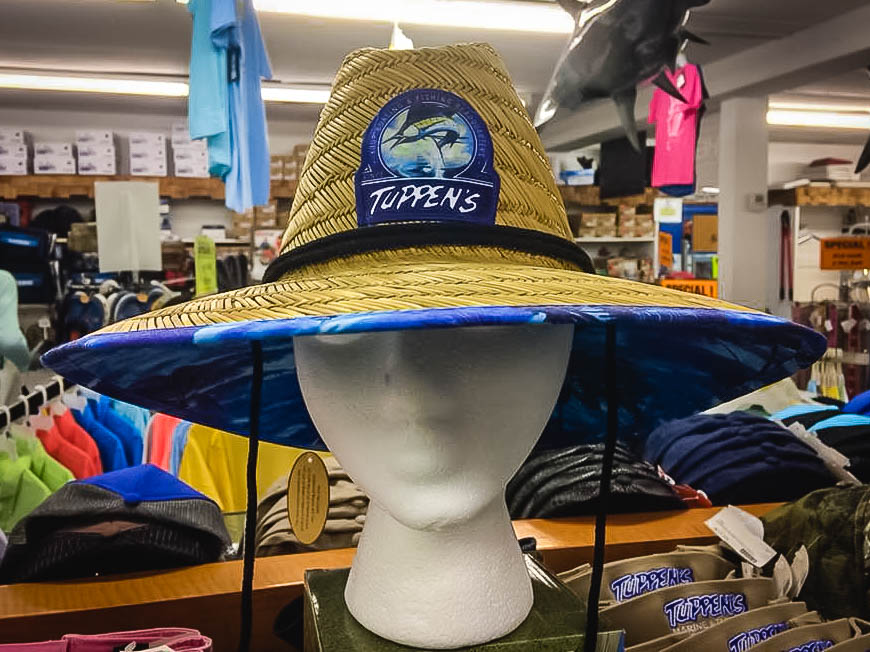 In more colorful Tuppen's news, the original location at the heavily trafficked N. Dixie Highway corridor near to 10th Avenue North recently became a whole lot brighter thanks to the talented strokes of Finish artist and local resident Sami Makela painting a new marine mural on the block. The ocean-esque corner featuring Pinky the octopus now comes alive with underwater spirit diverting drivers' attention from the steady stream of traffic to the fun and fishy graphic, even if just for a moment!
Another of Tuppen's banner headlines comes from its youngest star and his knack for casting lines and collecting fish. I'm talking about Sprague's son Christopher; at age 15 this accomplished adolescent angler is the "reel deal". Not only is he a key player on the Tuppen's Marine fishing team wrestling big boy 62-pounder tournament kingfishes, but even more impressive, Christopher writes his own published column for the Coastal Angler.
After repeatedly spotting the teenager on stage claiming his Junior Angler and Next Gen division accolades, the publication approached him about documenting his tournament experiences in his own Junior Angler editorial feature. As a proud papa, Sprague added, "Christopher is also recognized around town. While we were shopping in Pet Supermarket people noticed his fishing team shirt and put two and two together from seeing his picture in the magazine." Regrettably, I had just missed him when I arrived at the open house, but as a journalist, I'm beyond impressed hearing about Christopher and his accomplishments.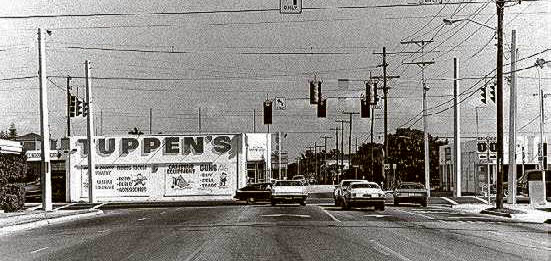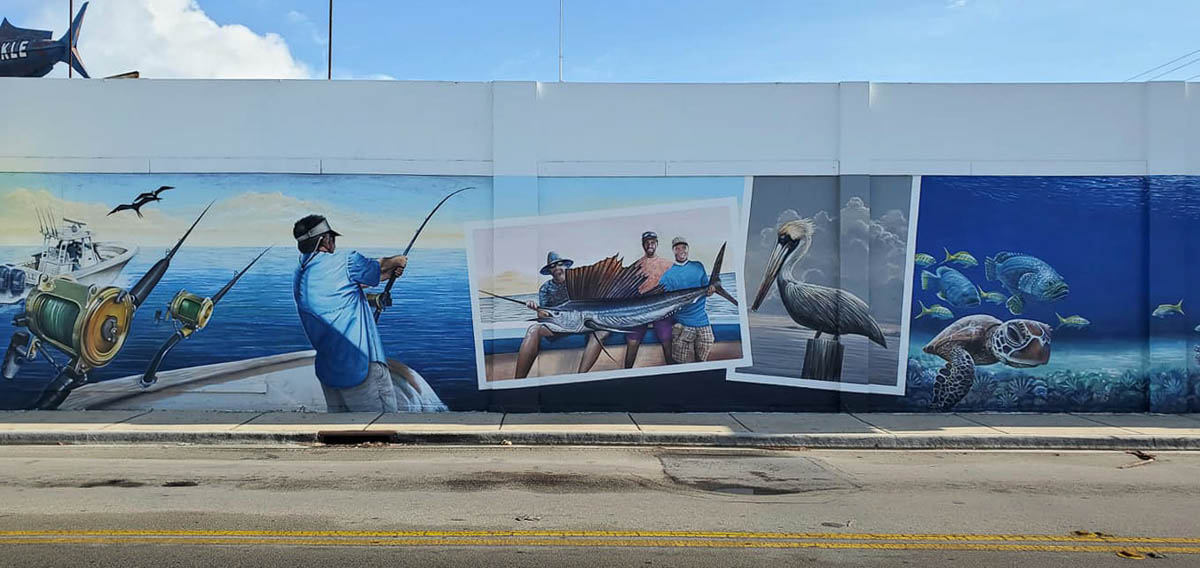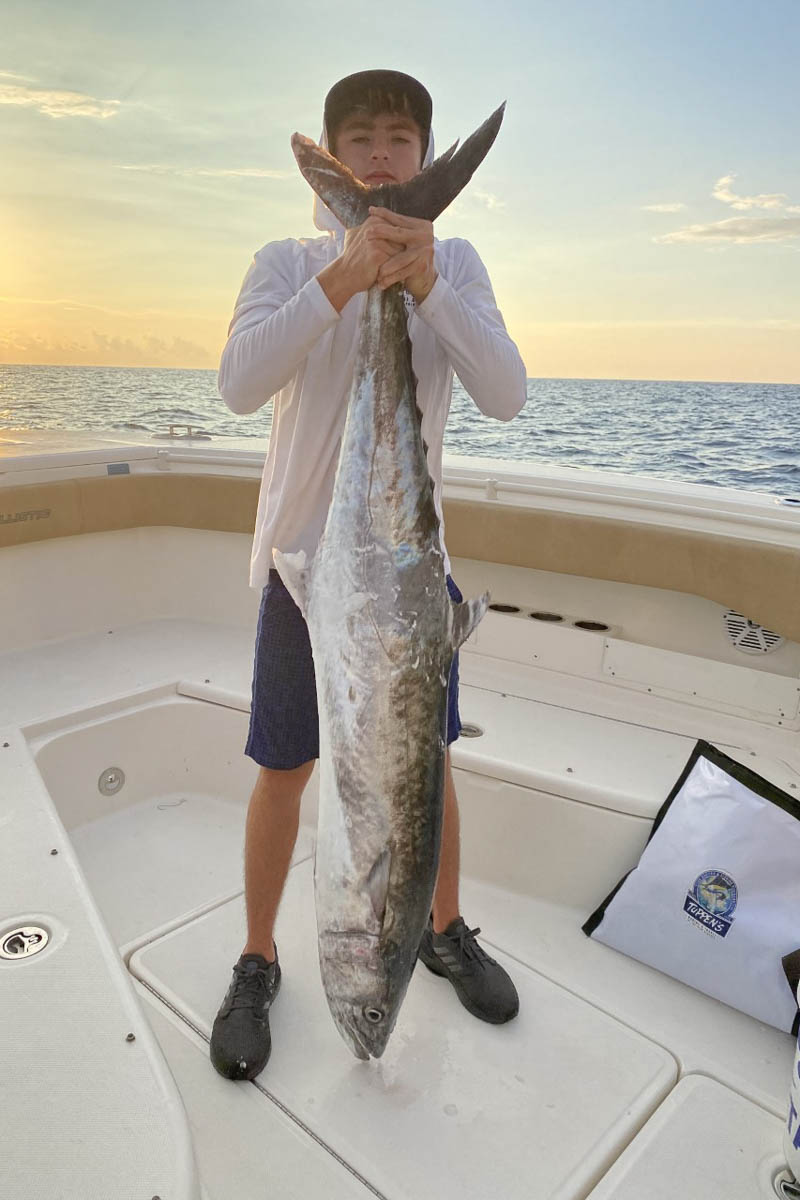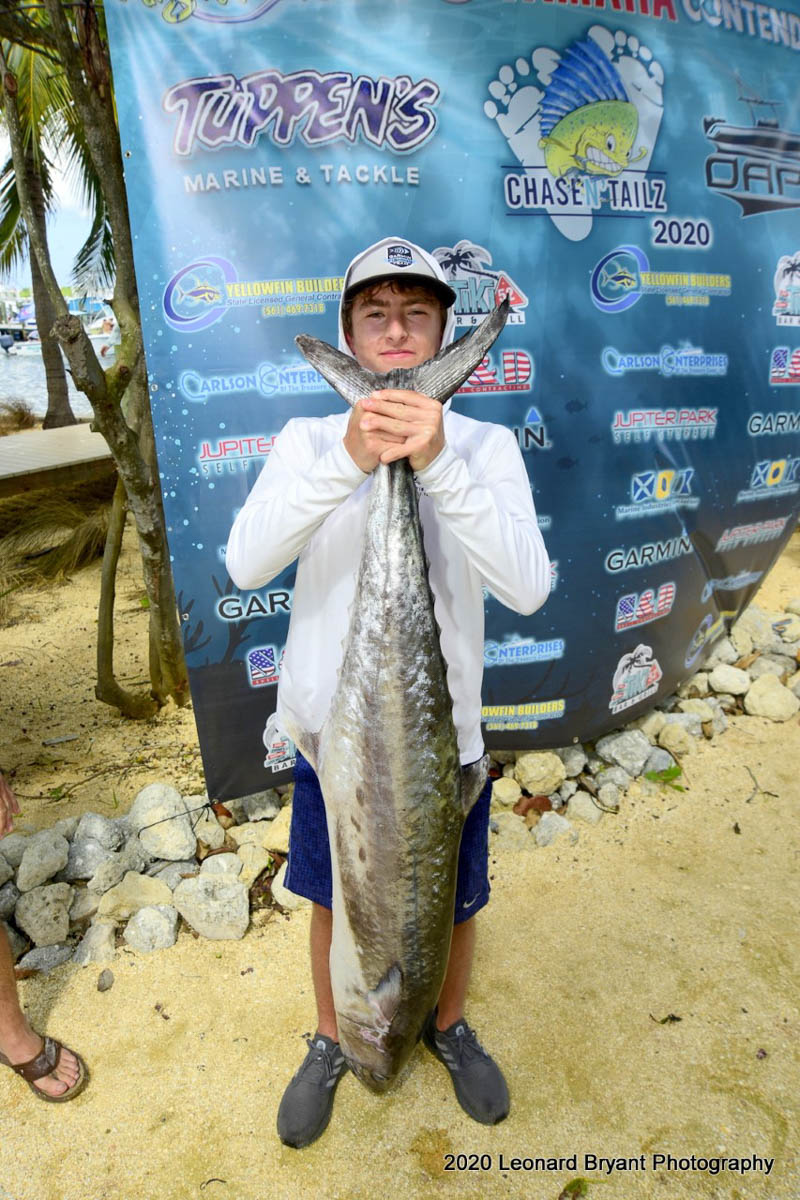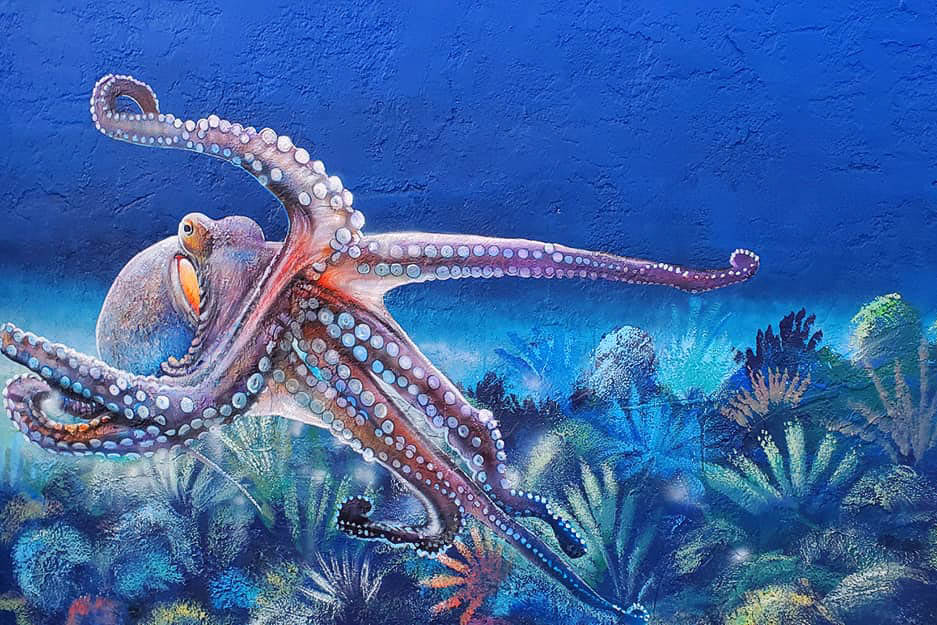 Also impressive is that for the last 22 years, not only do Sprague and his associates sell watercrafts but they become your friends and join you out on the waters. They love what they do and do what they love! Moreover, Tuppen's Marine and Nor-Tech share the same benchmarks regarding quality, customer service and continuous product improvement, as well as, fairness, sincerity and honestly... and the partnership is a winning match made in naval paradise.
If you're not into fishing, the 392 Super Fish is the boat that will make you start,
and Tuppen's Marine is just the place to buy the boat (and the pole)...