Story by DinaRella / Photos courtesy of Mercedes-AMG and Cigarette Racing Team
The New Crew
 Cigarette Racing Team lit up the summer of 2021 with a pair of smoking hot revelations! First was the late May drop that the  quintessential manufacturer of offshore powerboats had been sold from longtime owner Skip Braver, following his two-decade long monumental reign fine-tuning the high-performance flotilla and cultivating the neoteric, state-of-the-art line of luxury center consoles, to Lionheart Capital founder and CEO Ophir Sternberg, and billionaire entrepreneur partner John H. Ruiz.
In a press release from Lionheart Capital, Ophir Sternberg the new co-owner said, "I am thrilled about our acquisition and believe that Cigarette Racing's brand is daring, defiant and pushes barriers. With that, my partner John H. Ruiz and I, look forward to taking the company into its next chapter where we build upon the legacy of the brand and create significant value in the future through powerful partnerships and unique collaborations, production amplification and increased distribution channels."
Co-owner Ruiz then added, "Ophir and I both are excited about Cigarette Racing and what we can contribute to the company. I have been an avid fan for decades. I personally own numerous Cigarette hand-crafted powerboats and believe that the brand is on the verge of a new wave of acceleration. Cigarette Racing is such an iconic American name in the world of boating, that it is truly an honor to be a part of the continuation of its legacy that's been going strong for over 50 years, and I look forward to taking it into uncharted waters."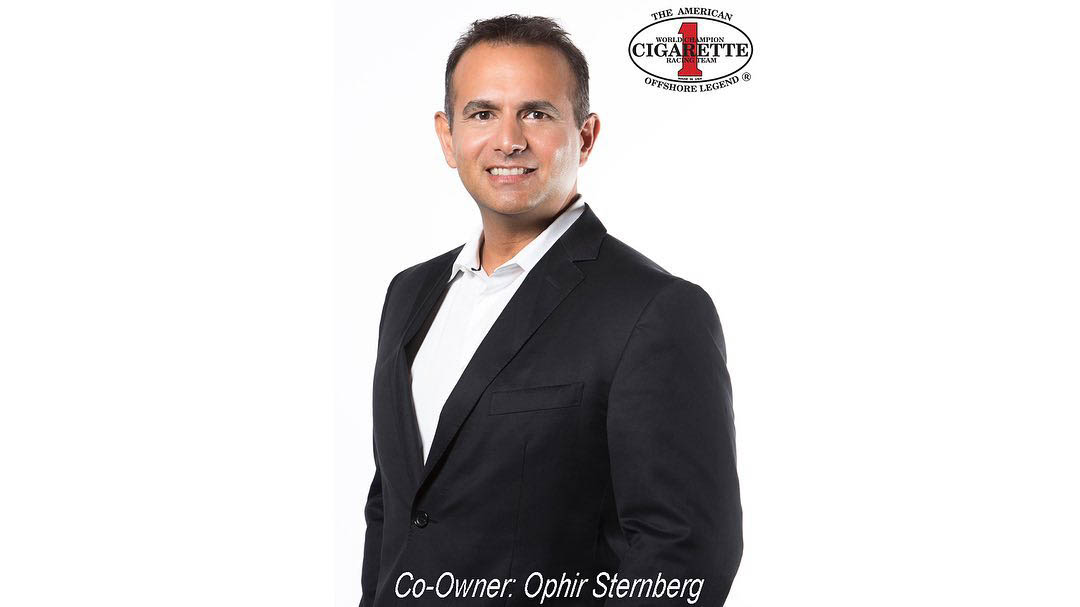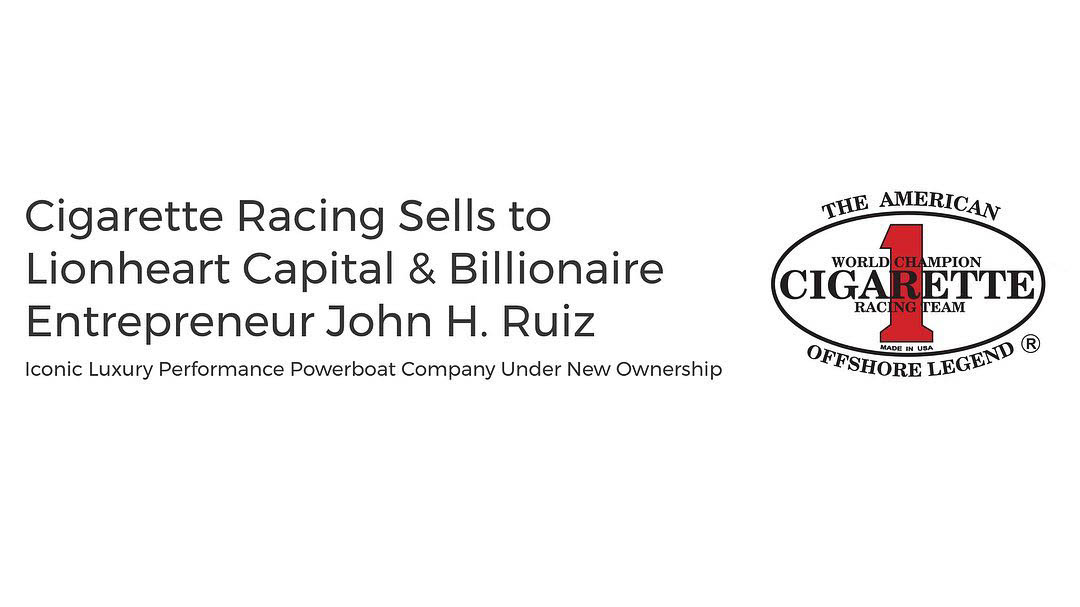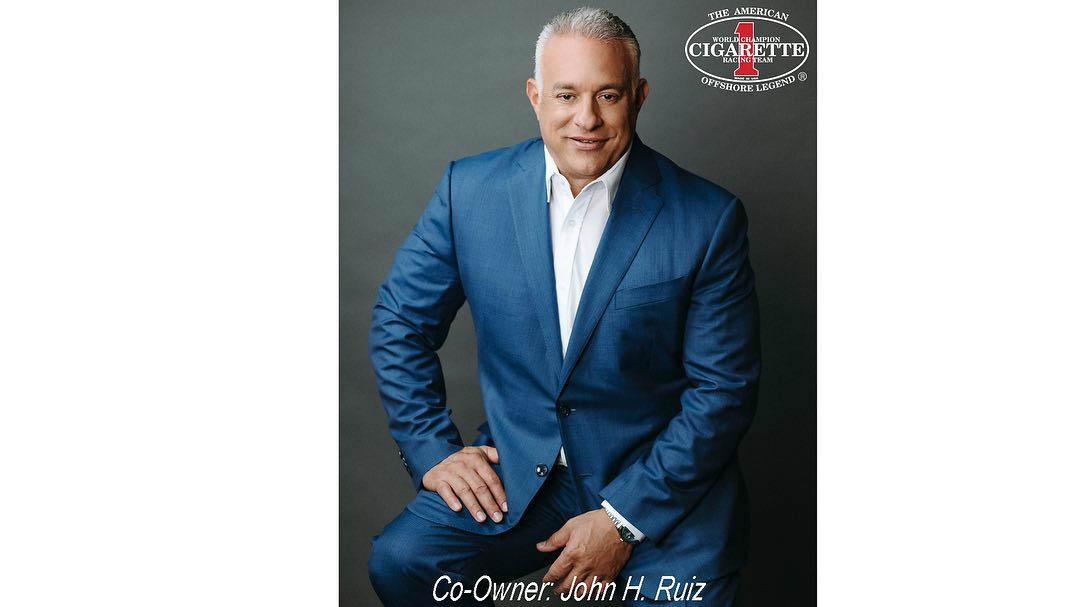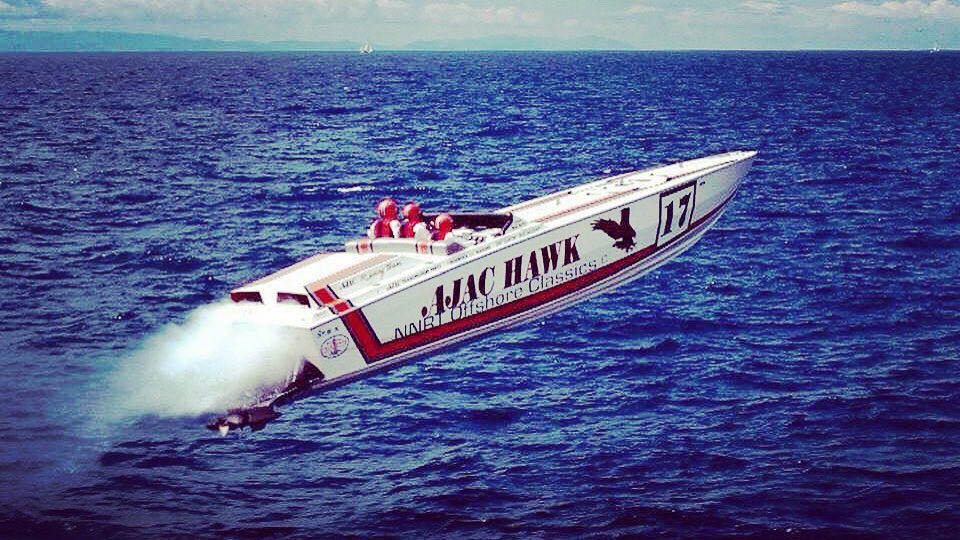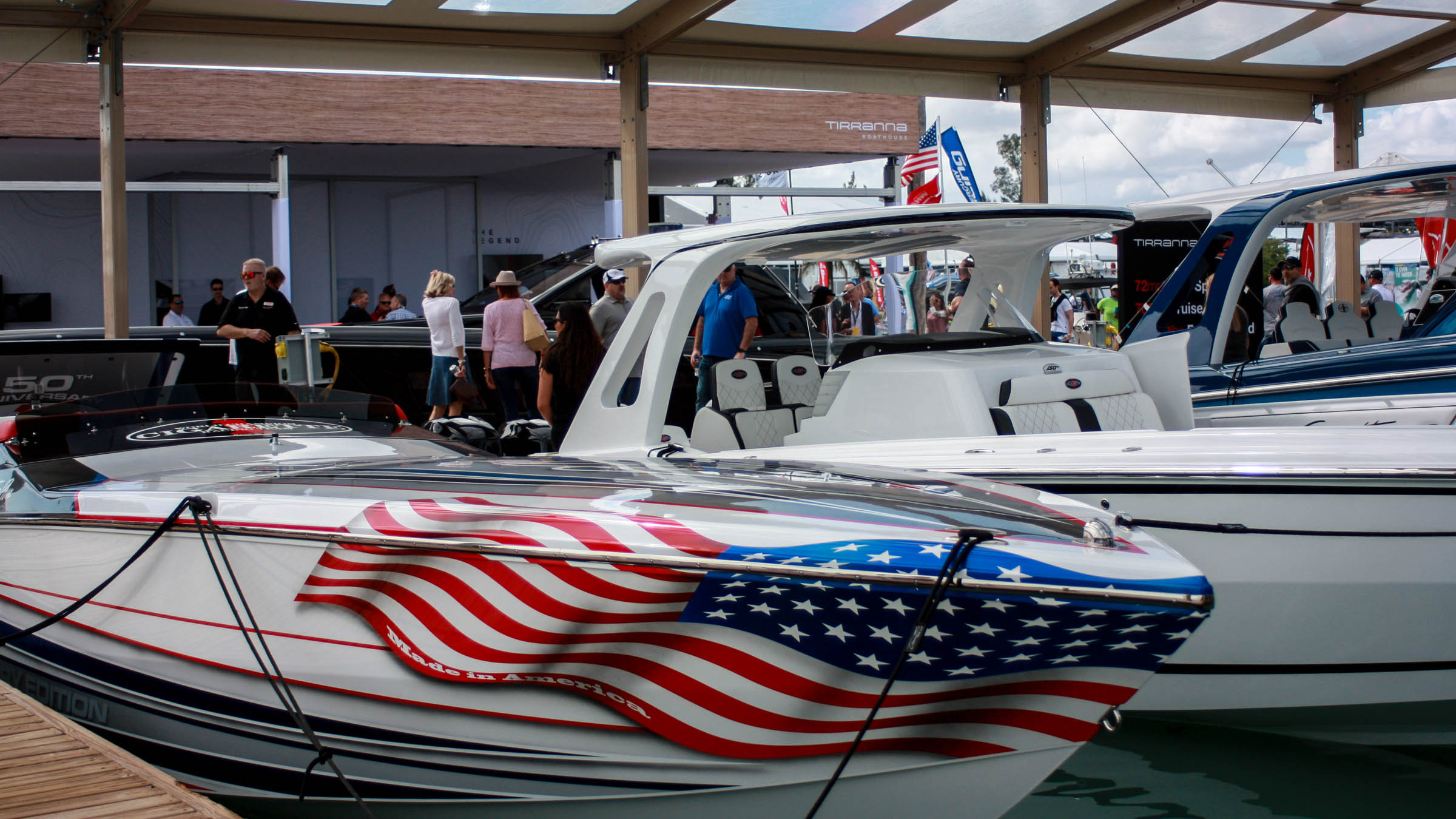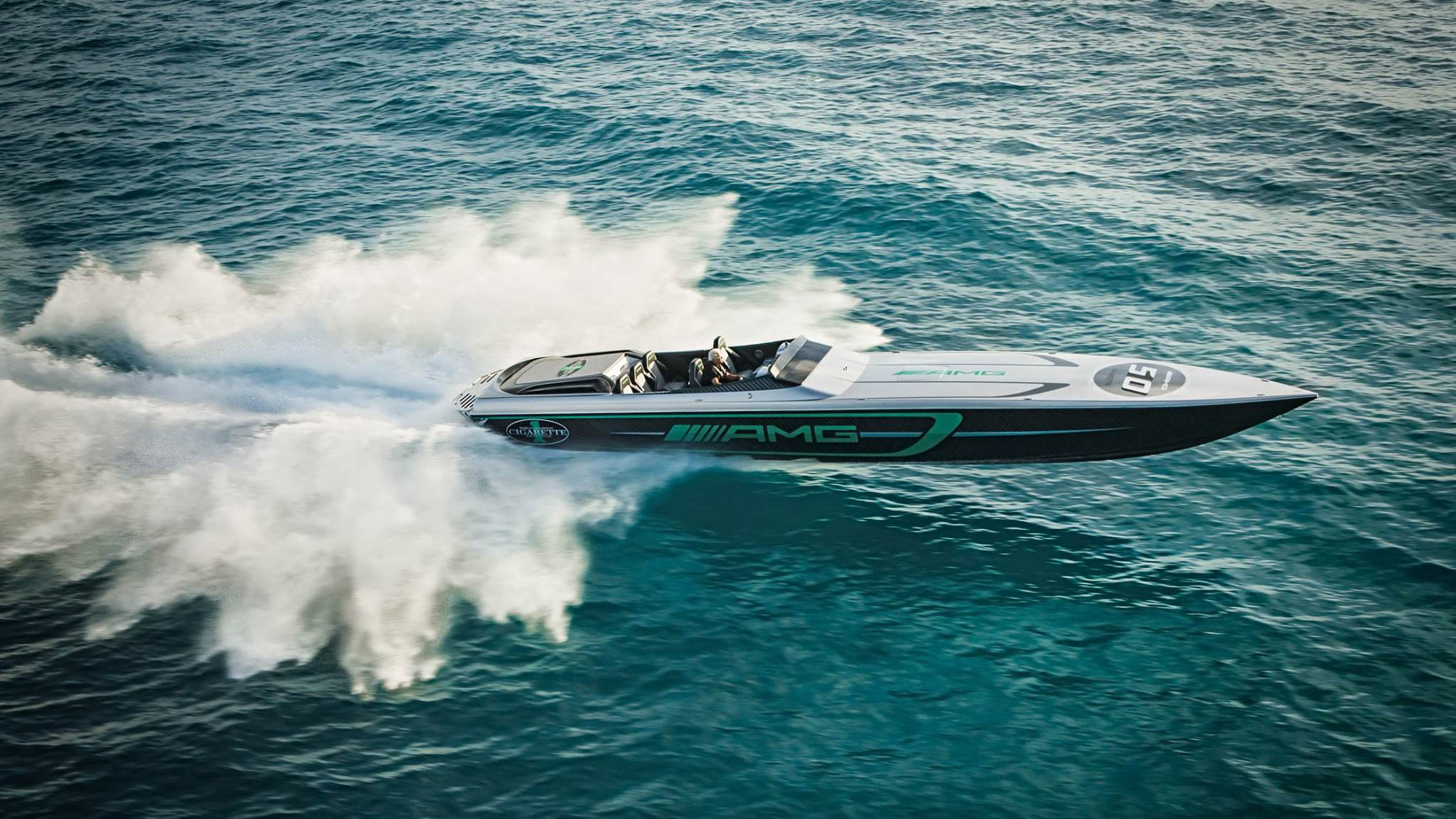 When the product is your passion, there is no better way to propel the brand forward! With that said, Ruiz wasn't kidding about his collection – over the years he's held the wheel of a 38' Top Gun, multiple 46' Rough Riders, a 50' Marauder, a 59' Tirranna, plus a 41' and 42' center console. Another product Ruiz remains well versed in is fabricating sophisticated technology platforms.
His professional background with database design has led to numerous advancements within the medical field, and he is eager to transfer his expertise with cutting-edge technology over to the marine industry by implementing innovative safety features to take performance to the next level. Two additional items on the plan Cigarette owners and aficionados should expect to see are: the formation of a new factory-based offshore racing team, and the revival of 10 limited edition 28-footer classics.
41 Nighthawk-AMG Black Series Surfaces with Five 450s
 Cigarette's second tantalizing summer divulgement on June 24th, a month after the new ownership announcement , was to introduce the all new Cigarette 41' Nighthawk-AMG HyperLux Series special edition center console and its land-based playtime partner Mercedes-AMG GT Black Series. The news rocked the high-performance world via press release from the motherland of Mercedes Benz, seeing that, the annual Miami International Boat Show where the luxury car manufacturer and boat maker would have celebrated their new-fangled, fanatical collaboration, was put on hold for a year.
Accompanying visual optics happened across the pond not far from Cigarette's Opa Locka headquarters, as the terrestrial terror surfaced making parallel passes turning the MacArthur Causeway into a mini Miami autobahn, while its aquatic accomplice did its duties churning up the chop in the Miami Bay and beyond.
When it comes to "pushing the tradition of unprecedented" to new heights there is no better partnership than the 14-year fusion between the two flagships designed in close alliance with Gorden Wagener, Chief Design Officer at Mercedes-Benz and all brands from Daimler AG. For the wicked 13th fix, Mercedes makes us rub our retinas to refocus on its AMG Black Series exclusive tangerine Halloween hue, aka Magmabeam orange exotic pairing of powerhouses.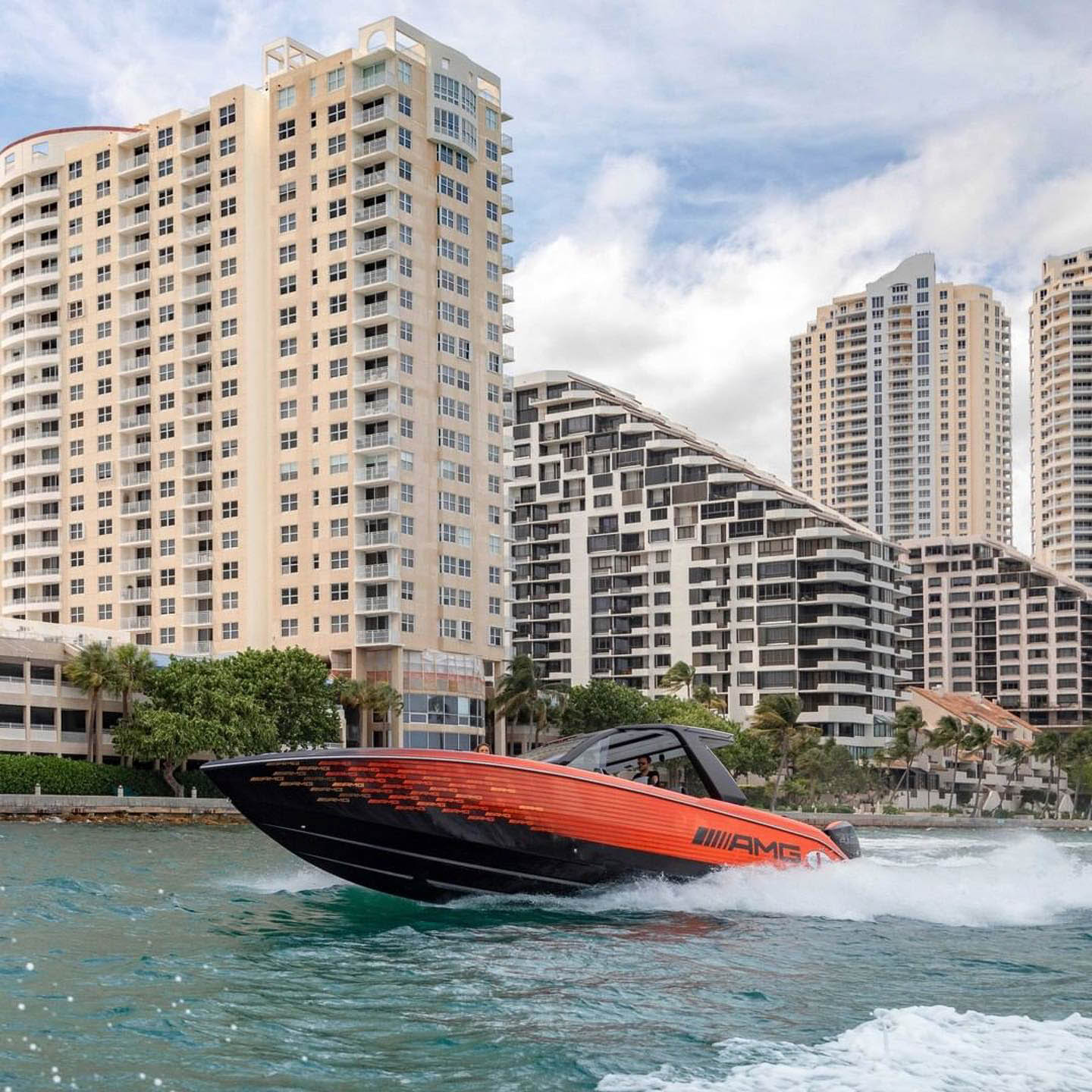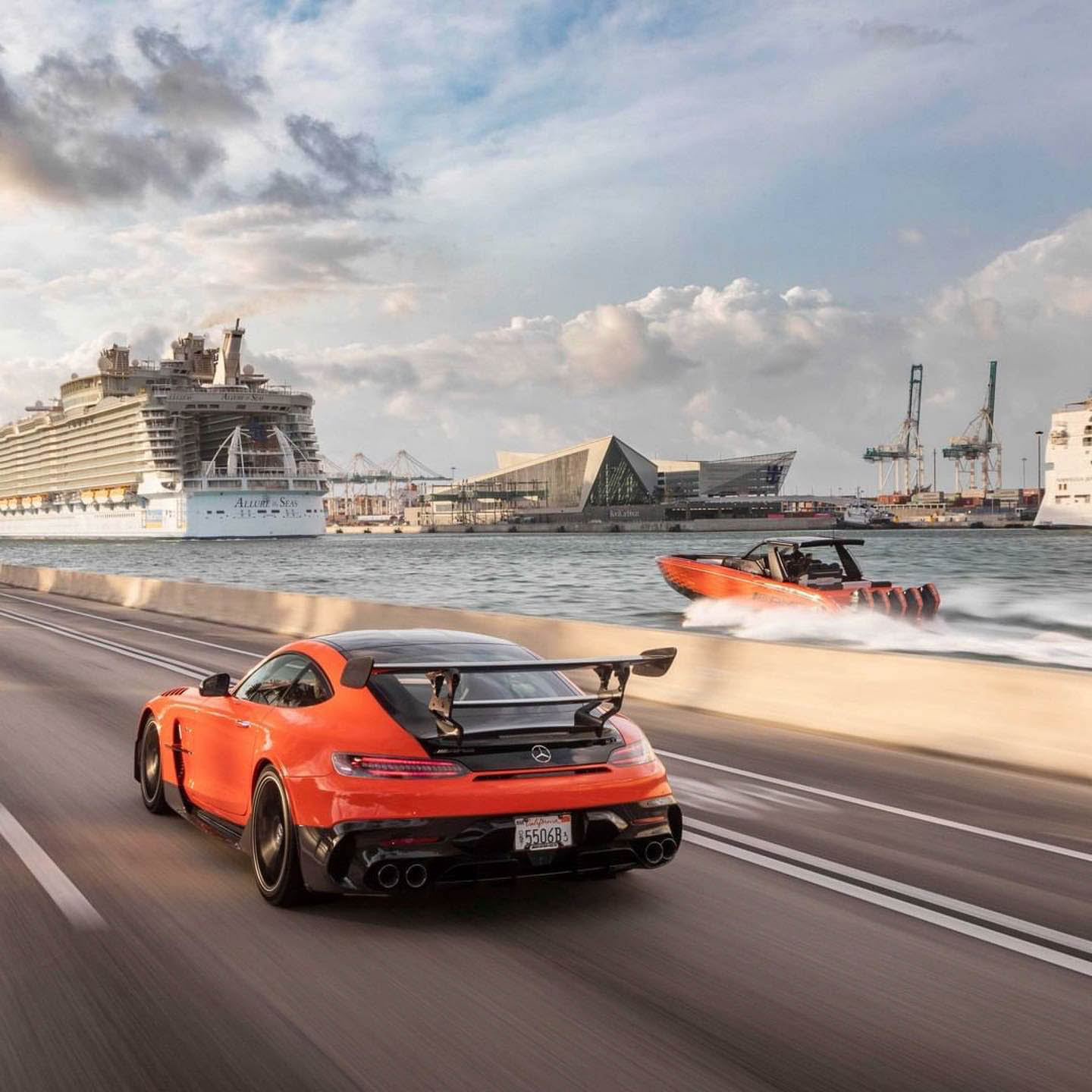 For the nautical piece of the puzzle, Mark Morris and the team at Visual Imagination in Peculiar, Mo., were tasked with the mighty job of painting the 41-footer right down to the small repetitive AMG logo patterns individually inked on the boat's bow. Glowing center cowling stripes on each of the V8s keep the distinguishing aesthetic flowing off the stern, in addition to the interior and exterior asset branding which reflects the same vivacious razzle dazzle color schematic paired to the black-and-gray finish.
While the 41 Nighthawk has been in production for more than six years, the new AMG Black Series Edition is the first in its model range to be propelled by a quintet of industry-leading Mercury Racing 450R V-8 outboard engines – ramping total pony power up to 2,250. The craft is also one of the first to be equipped with Mercury's new advanced "shadowing throttling" system, in which the pilot works two levers to control all five engines simultaneously. Burn numbers on this water missile measure two gallons of premium per minute as it rockets up to 90 miles per hour – interestingly 10 mph faster than its bigger sibling, six-engine 2,700 hp yielding Tirranna.
Not only are "getaway bragging rights" registered at the helm where three 8617 multi-functional Garmin monitors sit flush-mounted to a fingerprint-free central instrument panel CNC-cut from a solid block of aluminum, but digits are displayed on speedos at the U-shaped bow and L-shaped stern for all ten pals who piled on board to monitor no matter their chillaxin location.
The effortless, high-flying hop of the twin-step hull comes courtesy of a 600-pound decrease in weight thanks to reasons such as: the vessel's onboard systems being controlled by advanced digital switching equipment which cuts down on cabling; the usage of a lithium-ion battery; and most notably – the carbon fiber elements incorporated into the deck and hardtop which result in a lower center of gravity and increased stability and handling finesse when running at faster paces.
An Audio Marine sound system keeps the beats and bass banging, while everyone enjoys hanging on Cigarette's breathable Cool upholstery which dissipates heat by keeping the dark colors endurable. The 41 Nighthawk-AMG was spotted on its shakedown run and it was "love at first flight" for one fan; the lucky individual immediately reached out to Cigarette and the estimated $1.35-million dollar delight was "sold at first sight."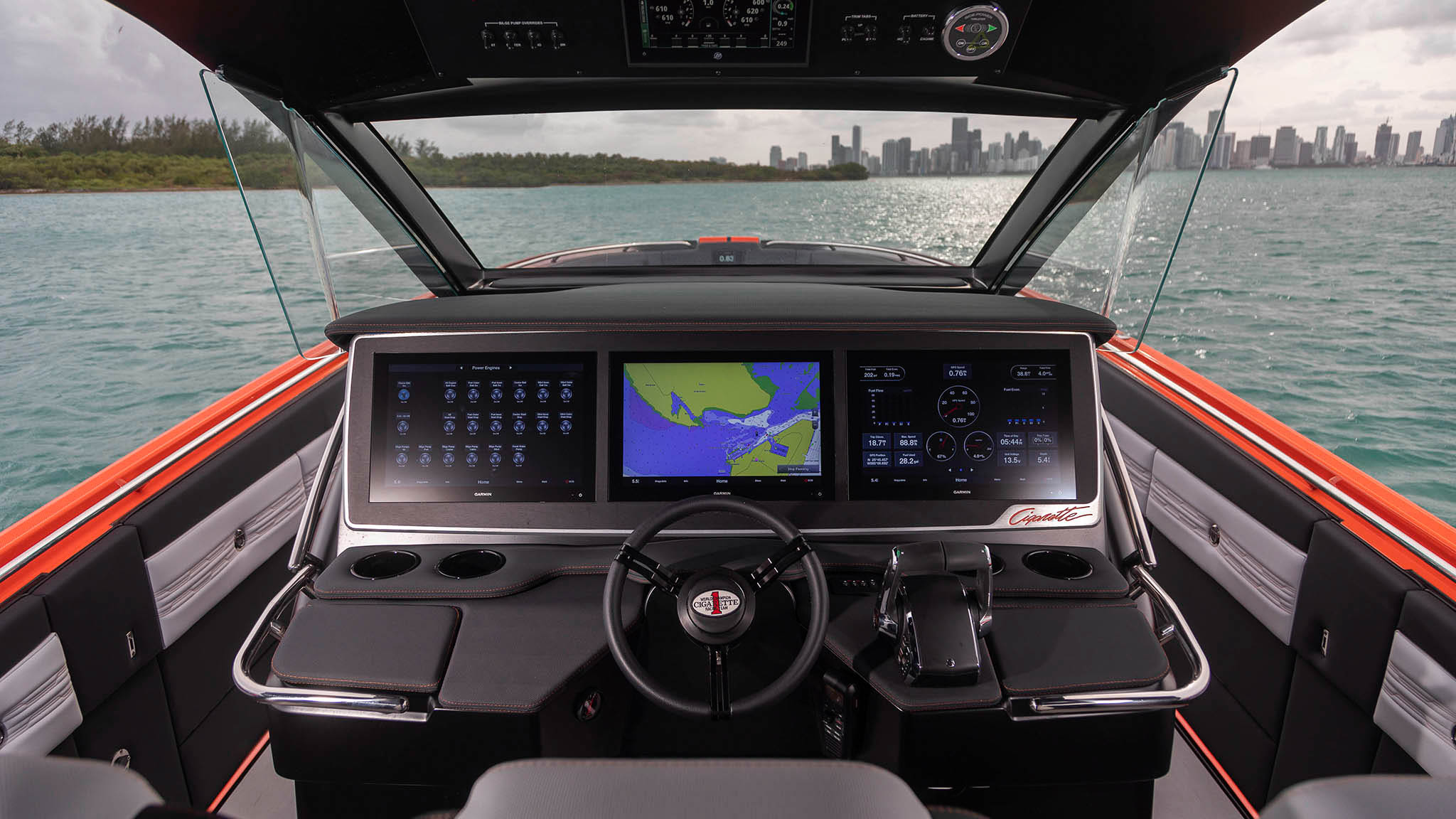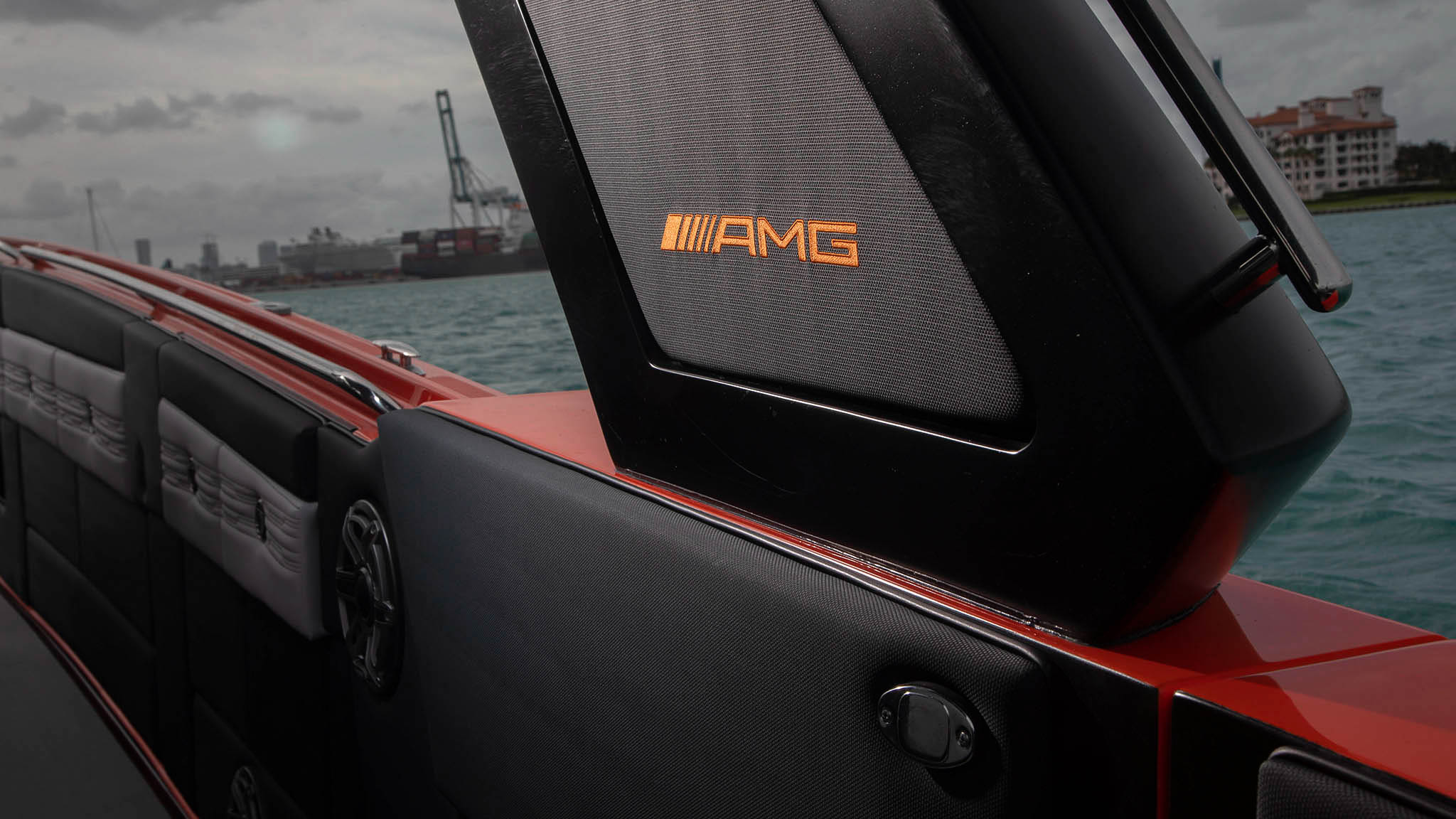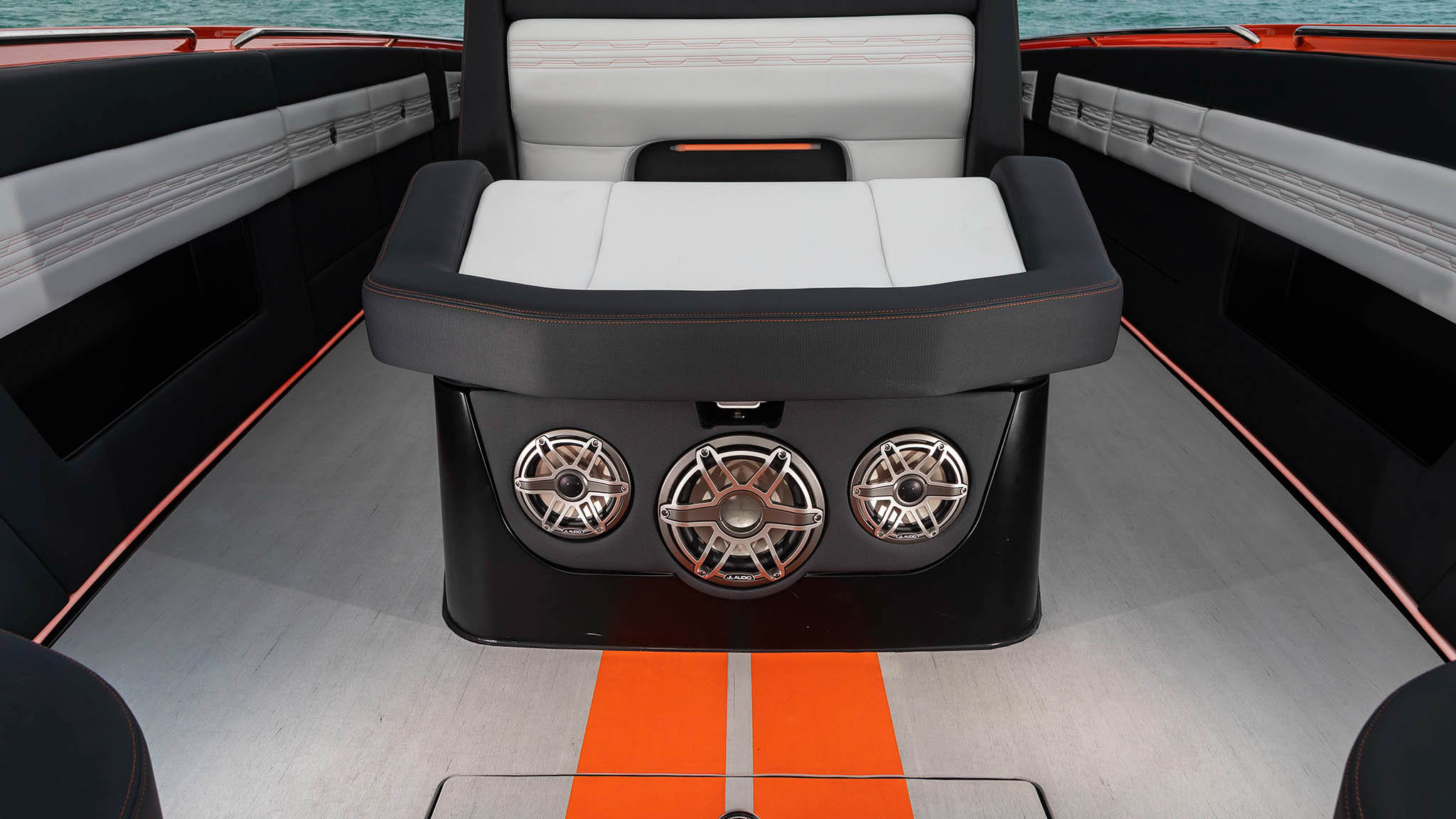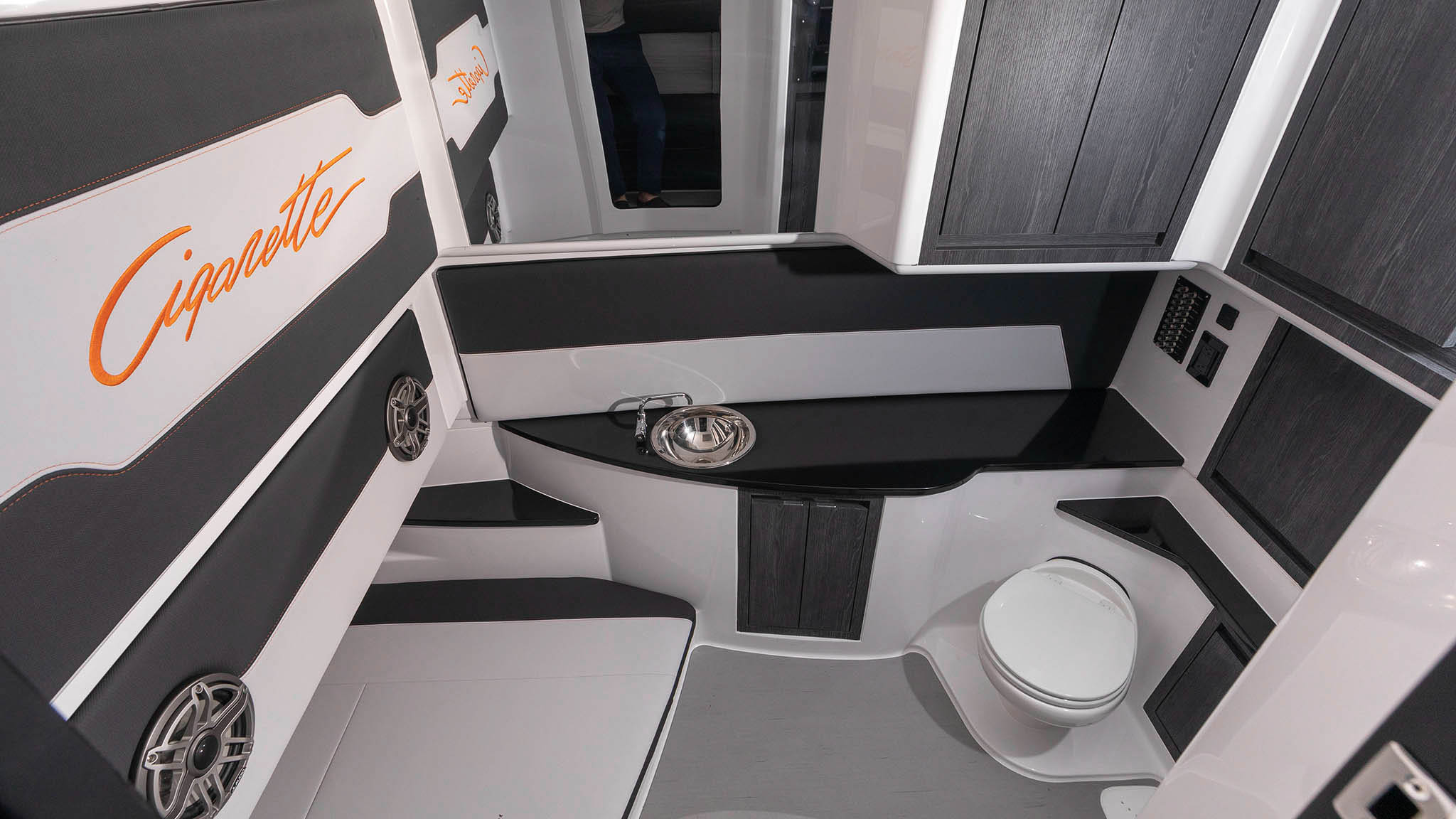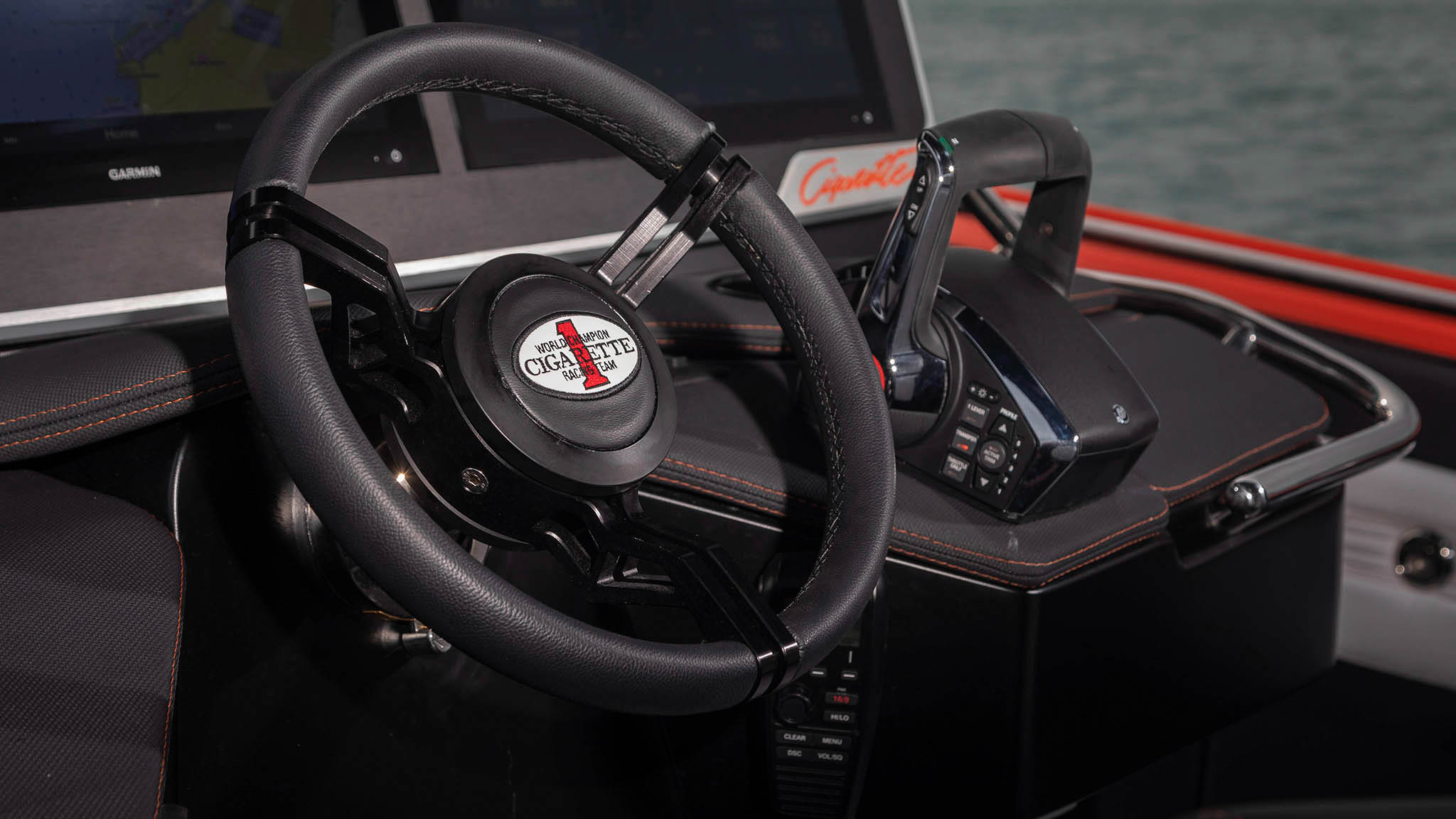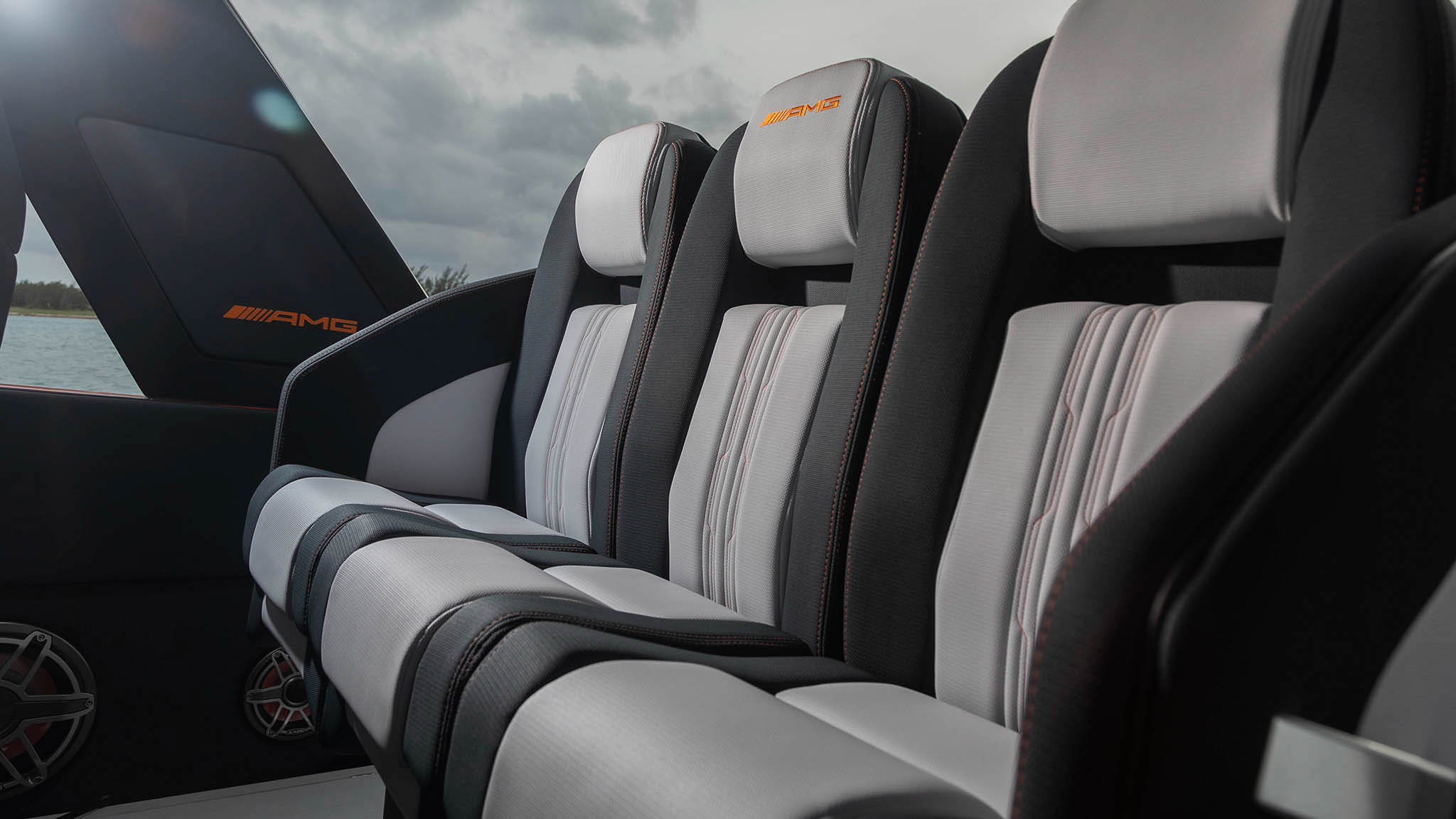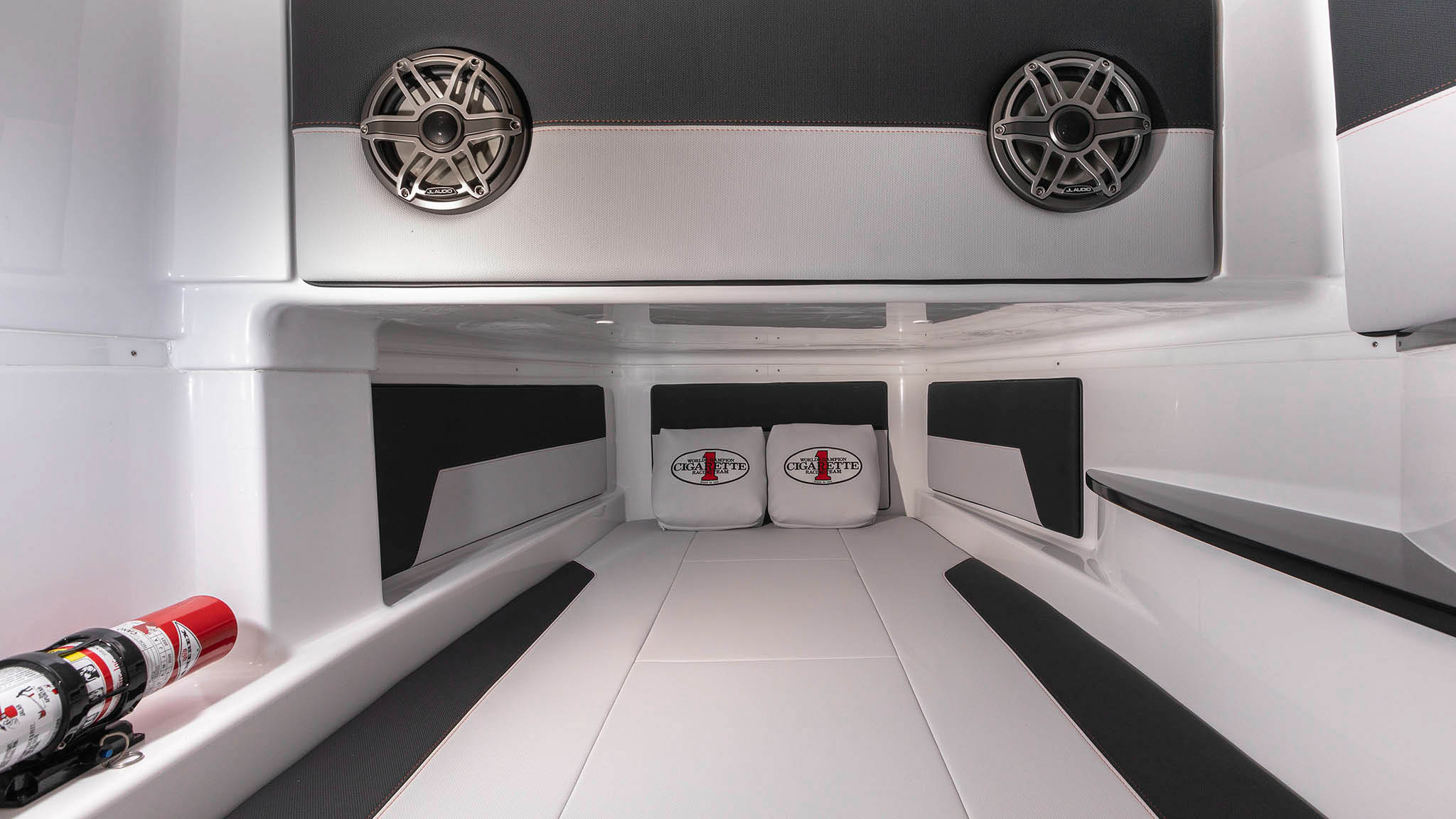 Meanwhile back on the tarmac for the second pièce de résistance, Affalterbach engineers worked their deutsche Zauberei (German magic) taking the AMG GT Black Series ring-ready racer (derived directly from the present AMG GT3 motorsport car) and making it every day road-ready. The brand's most powerful production eight-cylinder ride doles out 720 hp from its flat-plane twin turbo V-8 and sprints from 0-60 mph in 3.1 seconds on route to 124 mph in nine seconds. To experience the exhilarating driving affair, expect a deep dive into the wallet as you'll pay $389,000 (€335,240 for our Euro currency holders) to see the speedometer soar to 202 miles per hour. And before you ask… the GT Black Series is completely sold out.